With the StoreSEO app, you can now easily handle duplicate content issues by using the Canonical URL feature for your store. Canonical URLs are used in SEO to tell Google which version of a page you want to see in search results, especially in case when you have duplicate pages or content issues, and to optimize website crawling and indexing.
How To Configure Canonical URL With StoreSEO? #
Before you start, ensure you have created a product list inside your Shopify store. Follow these step-by-step guidelines to find out how to configure canonical links with StoreSEO.
Step 1: Select And Install StoreSEO App #
First, go to the 'Apps' option on Shopify and select the StoreSEO app. Then follow the instructions in this guide to install the StoreSEO app.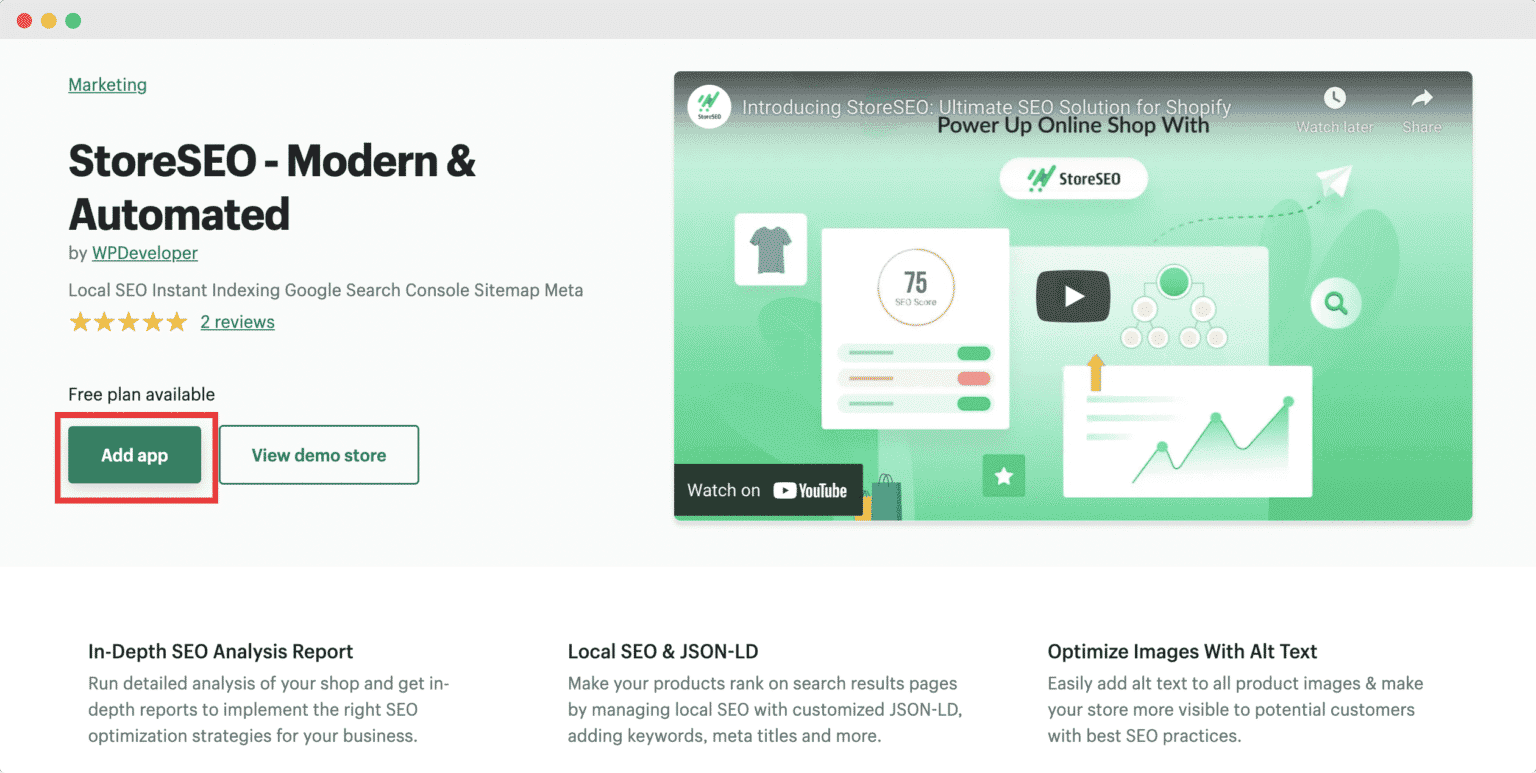 Step 2: Configure Canonical URLs For Products #
Now browse through any of your store products and click the 'Fix' button on the right panel of your dashboard.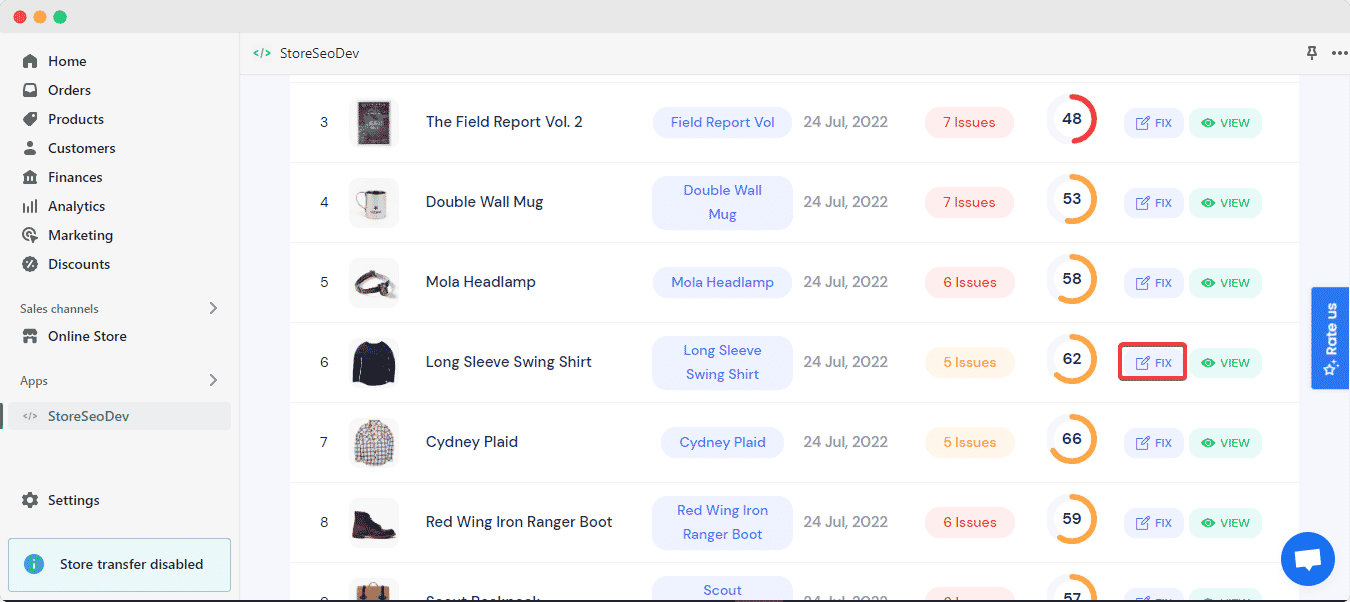 After clicking the button you will be redirected to the 'General SEO' tab of your product. Scroll down a little and you will find the field for pasting your canonical links. Simply paste the link that you want to mark as a canonical URLs, click update and you are all done.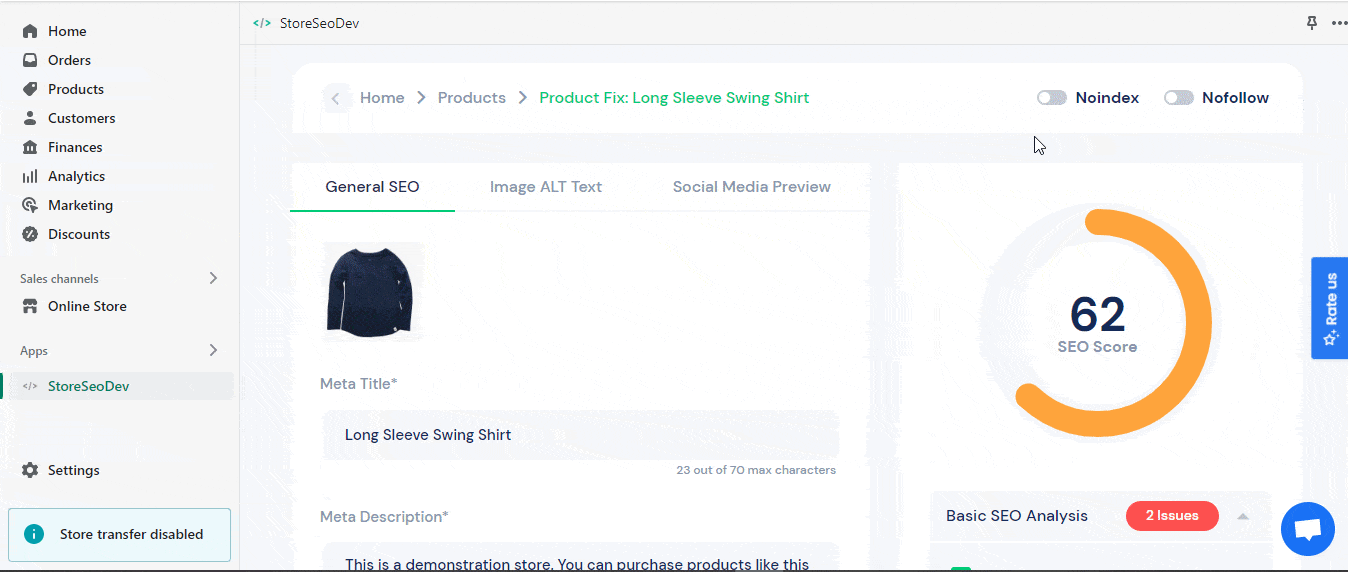 This is how easily you can easily configure canonical links from the StoreSEO app.
Need assistance? Feel free to reach out to our dedicated support team for any type of query.