When you are running an eCommerce website, you should be very careful about your website's user-friendliness and functionality. Especially if your eCommerce store is Shopify-built, make sure you get the right Shopify eCommerce themes to design your website fixing all issues in 2023.
Wondering where to start with? Take a deep dive into the blog to get the best Shopify eCommerce themes to make your online store stand out and enhance your user experience right away!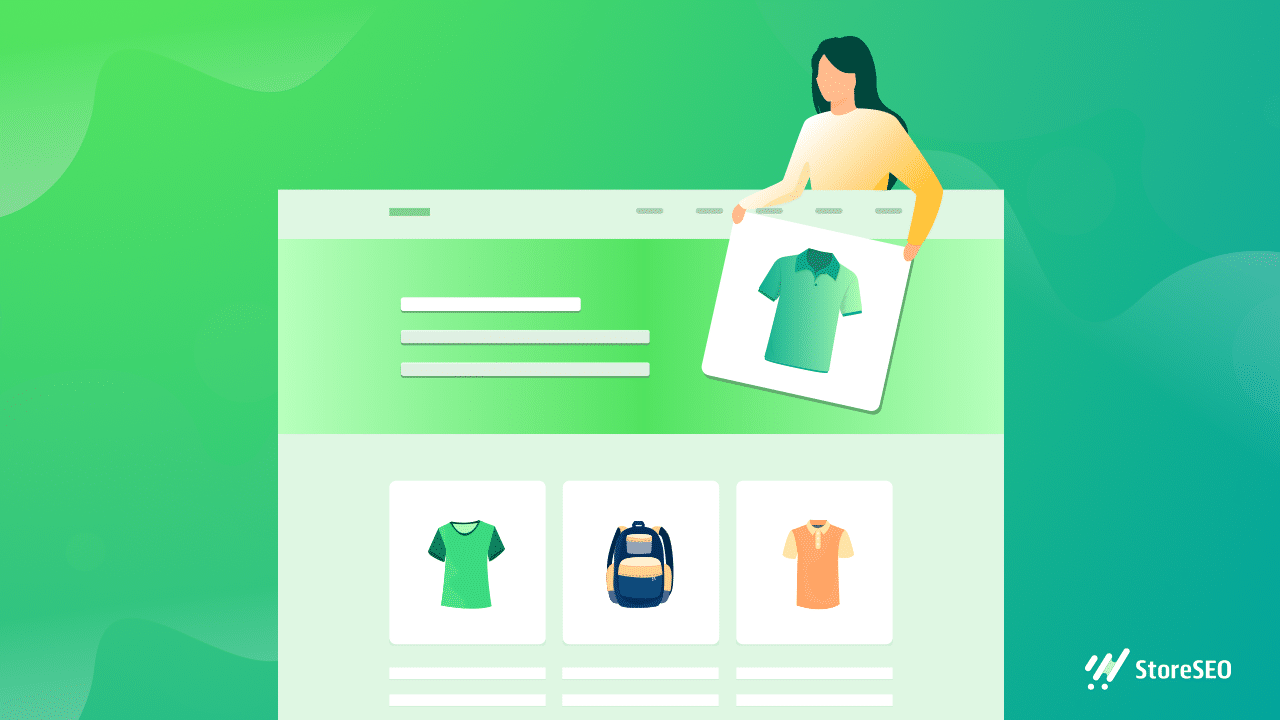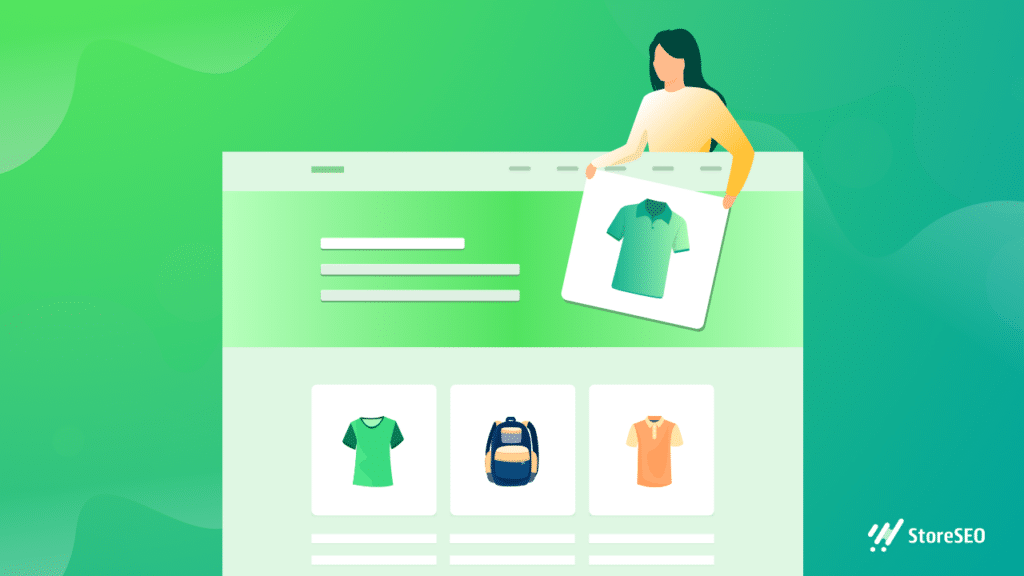 How To Choose The Best Shopify eCommerce Themes For 2023?
There are some specific things that you should follow before choosing the best Shopify eCommerce themes for 2023. Let's check out all details below:
Get Started With A Responsive, Mobile-Friendly Theme
Make sure which theme you are selecting is completely compatible with Shopify store products marketing. Responsiveness for different devices, especially mobile-friendliness is mandatory. Because statistics say eCommerce customers check and take their purchase decision instantly using the mobile device.
Pick A Familiar & Lightweight Theme For Your Shopify Store
This is a fact that customers should feel comfortable when they visit your Shopify store. From your eCommerce store's products display section to the overall design should be user-friendly, and familiar to your customers. So that they can easily relate to and purchase your products.
That's why when you are in the phase of selecting the preferred theme you should look at the design flexibility that will fit your targeted customer demand. Another thing is you have to choose the lightweight one to ensure your Shopify store speed and fast-loading function to enhance your customer experience.
Check All Resources Before Getting The Best Theme
You have to check all the sections, functions, elements, and properties being highlighted and relevant to your eCommerce business. All resources should be carefully checked and pick the best Shopify eCommerce theme to design your Shopify store right away. This is also so that you don't face any difficulties to showcase your products.
Most Importantly SEO-Optimized Shopify Theme
SEO-optimized Shopify eCommerce theme is what you should look for. Cross-check its SEO benefits and how it can help you upgrade your Shopify store and rank top on search result pages. Thankfully Shopify ensures SEO-compatible themes to help you entirely to reach out to your targeted customers then and then online.
Find Out Customer Reviews Before Choosing The Theme
Last but not least, you should check what present customers are saying about your selected themes or the one you should pick. According to this, you can make up your mind and go with your preferable Shopify eCommerce themes on the spot.
Get All 10 Best Shopify eCommerce Themes For 2023
Several resources are available that come with ready, exclusive Shopify eCommerce themes, and among them, Shopify's own built themes are also included. Besides this Envato, Template Monster is one of the powerful resources that provide your desired single page, multipurpose, advanced design Shopify eCommerce themes.
Check out all 10 best Shopify eCommerce themes for 2023:  
Dawn – A Minimalist Shopify eCommerce Themes
This Shopify default-free theme Dawn is used for clothing and accessories, health and beauty, home and garden with others. It's completely customizable and comes with a minimalist design to make your Shopify store stunning. And there are more highlights to look at:
It completely works with the latest Shopify features.
Advanced customization options are available.
Get an unlimited free trial to design your store.
Fast loading, lightweight, comes with standard design.
Boundless – Minimalist Themes To Put Photography Front & center
Boundless is another free Shopify theme that comes with a minimalist design to make your product images & designs stand out right away. You will get a full customization facility, optimized for large images and more. Check out what the Boundless Shopify theme offers:
Easily optimizable for large images, flexible & minimalist themes.
Comes with a fade-effect slideshow to showcase multiple product images.
Sticky navigation and high-resolution images can be included in a dedicated product gallery.
Express – Designed To Get Online First
Express is another versatile Shopify eCommerce theme to make your store stand out. It is completely responsive, lightweight, and fast loading to give your user a great experience. You can customize the design and make the store stand out the way you want. All exclusives are highlighted below:
Optimizable for one-page stores, mobile-first design, and more.
Easily customizable, flexible, and responsive.
Featured collections on the homepage.
Glossier – Multipurpose Sections Shopify Theme
Glossier is one of the best-rated Shopify eCommerce themes by Template Monster. It is considered as the premium multipurpose Shopify eCommerce theme to create any type of store without any hassles. Fully responsive and compatible with Shopify. You can use this theme for fashion stores, cosmetics Shops, beauty Stores, Spa Products, and more.
This is a multipurpose, stylish, and professional theme.
It's completely customizable and ready to use.
Responsive, SEO-Friendly & flexible.
StoreGo – Multipurpose Premium Electronics Shopify Theme
StoreGo is another multipurpose premium electronic product theme by Template Monster for Shopify users. It's a completely customizable theme and comes with advanced animation effects & more. You can effortlessly create a stunning fashion store, mobile store, gadget store, jewelry store, medical store, or other type and improve your customer experience right away.
Flexible Drag & drop builder to create a professional store look.
High-security SSL certificate included responsive & flexible to handle.
Multi-language support, dynamic layout, and SEO-friendly.
Dukamarket – Multipurpose Shopify Theme
Dukamarket is a powerful multipurpose, premium Shopify eCommerce theme by Themeforest. It's responsive, retina-ready, and user-friendly to design every type of eCommerce store. You can gain full control over Shopify stores and customize any design the way you want.
Super fast, responsive & mobile-ready theme with amazing UX.
10+ customizable layouts, multilingual & search engine friendly.
Multi-currency support, project slider module, and more.
Lezada – Fully Customizable Multipurpose Shopify Theme
Lezada is a completely customizable, responsive Shopify theme to design a stunning eCommerce site. You have full freedom to manage your Shopify store with multiple currency supports and more. It's responsive, flexible, and comes with a user-friendly interface.
20 homepage designs, 11+ revolution sliders, 40+ drag and drop sections.
Flexible, responsive, search engine optimized & support 152+ currencies.
Completely customizable and easily manageable theme.
Recap: Best Ways To Choose The Best Shopify eCommerce Themes For 2023
Make sure your Shopify themes can be used to sell any kind of product.
Complete customization facility, flexibility, and familiarity should be focused on the theme.
Ensure your picked theme is responsive and SEO-friendly to boost conversions.
Themes come with cross-browser compatibility and are user-friendly.
Cross-check present customer reviews and take the best eCommerce themes.
Great customer support is required to choose the right Shopify theme for your website.
Top eCommerce Business & Shopify Statistics To Look At:
👉From 2014, global eCommerce has risen from a $1.3 trillion industry to a $3.5 trillion industry. (Fundera)
👉By 2040, it's estimated that 95% of purchases will be made online. (Fundera)
👉There are expected to be about 2.14 billion digital buyers in the world in 2021. (Fundera)
👉57% of online shoppers have purchased from overseas retailers. (Fundera)
👉73% of worldwide eCommerce sales were done via mobile devices. (Fundera)
👉Shopify's total revenue in the first quarter of 2021 was $988.6 million. (News Shopify)
👉Shopify processed $5.1 billion+ sales in 2020. (Shopify & You)
👉Shopify powers more than one million online stores in 175 countries. (Fundera)
👉Shopify has more than 2.1 million daily active users. (Fundera)
👉Shopify accounts for $319 billion of global economic activity. (Fundera)
Bonus Tip: SEO For Shopify Store: Meta Descriptions, Meta Titles & More
Hope you find this blog helpful and let us know your experience by commenting below. To find out more about this exciting feature, make sure to check out our detailed guide here, and don't forget to join the amazing Facebook community.