Starting a new eCommerce business can be both exciting and overwhelming–there are a million tasks you would need to take care of before your business can take off. Finding the right business name is one of them. That's why in today's post, we'll help you brainstorm ideas and recommend some of the best business name generators for your eCommerce store.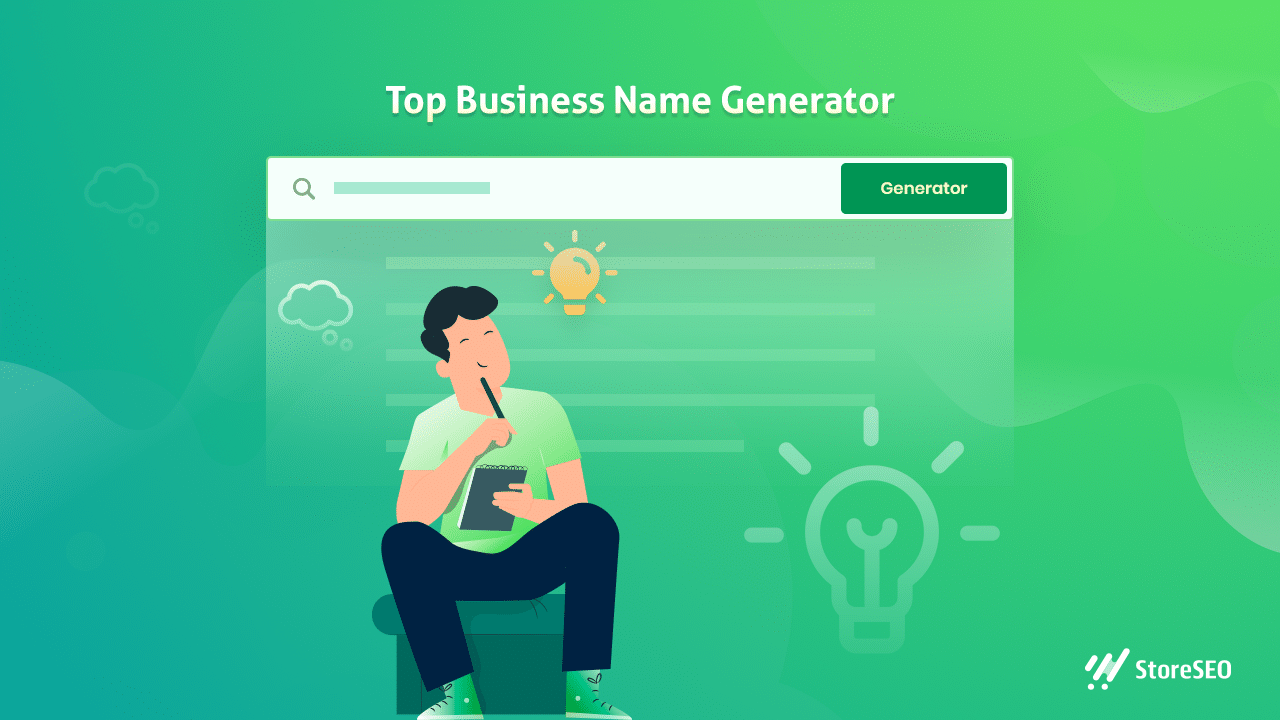 What's In A Name? What Your Business Name Says About You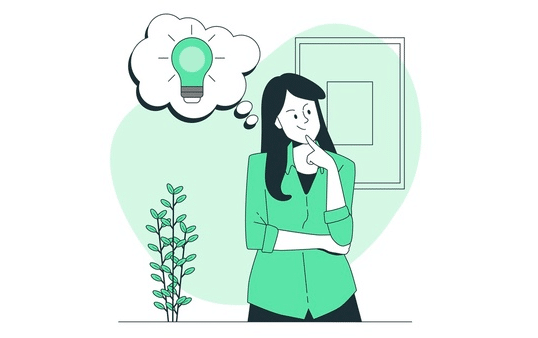 If you think you don't need to put much effort or time into brainstorming business name ideas, then you are sorely mistaken. Your business name reflects your brand story, personality and what your target audience can expect from you.
Think of businesses like Best Buy or Home Depot. Their business names give you a clear idea of what you would expect from them, what kind of products or services they are offering and who they are catering to.
Similarly, your eCommerce business name needs to reflect what you are offering and your brand personality as well. And thanks to some advanced and popular business name generators, coming up with these names is now easier than ever. But before you get started, there are a few things you need to know.
Things To Do Before Brainstorming Your Business Name Ideas
As you know, picking the right name for your eCommerce business is very important. In fact, choosing the wrong business name could cause a multitude of problems in the long run and lead to huge losses too, if you are not careful about trademark issues.
That's why to help you get started with brainstorming business name ideas, we have prepared this quick checklist that you can follow.
Identify Your Brand Identity Before Choosing Your Business Name
Since your eCommerce business name will reflect what you are promising to customers, you need to first know what your brand identity should be.
For example, the popular online clothing retail store Shein was originally named "She Inside" which reflects the business's focus on women's clothing.
In much the same way, you should consider what your brand identity is so that your business name reflects your goals, culture, values and offerings.
Think For The Long Run: Consider Your Business' Longevity
When choosing your eCommerce business name, you should always be thinking of the long run. While you may not have a crystal clear vision of which direction your business will go, you should have some ideas or expectations for your business once it starts to grow.
And so, with your company's long-term vision in mind, you should choose a business name that will be suitable for the long run. Otherwise, you may need to rebrand your business which is always quite expensive.
Choose A Short Name That Is Easy To Spell And Pronounce
While it is very important to make sure your business name is unique, you should also focus on choosing a name that is short, easy to spell and pronounce. The easier it is to spell and say your eCommerce business name, the more memorable it will be.
Moreover, short names are great for social media and SEO rankings. After all, it can be challenging to use descriptive names as social media handles, and they may also be used by your competitors in their keywords. That's why short names are more recommended for your eCommerce store.
Check For Copyright Or Trademark Issues And Domain Availability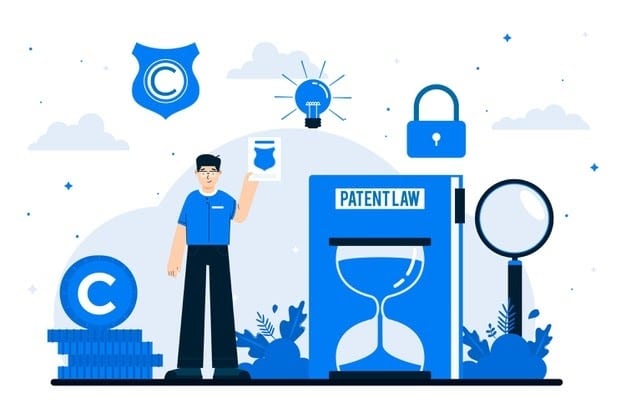 Once you have identified your brand identity and long term vision, make a list of short names that you want to use and check them for copyright or trademark issues as well for domain availability.
Choosing a name that is already protected by copyright or trademark laws can lead to huge losses for your business due to lawsuits and violation of copyrights. So it is always strongly recommended to do your research and make sure the name you are selecting is available for use.
Similarly, you want to choose a name for which a domain is readily available. There are tons of websites that allow you to check domain availability for free. You can even check who is using a particular domain name as well.
Top Business Name Generators For Your eCommerce Store
Now that you know some of the essential steps you must take before choosing your eCommerce business name, let's look at some of the most popular business name generators that can help you brainstorm ideas quickly.
1. Shopify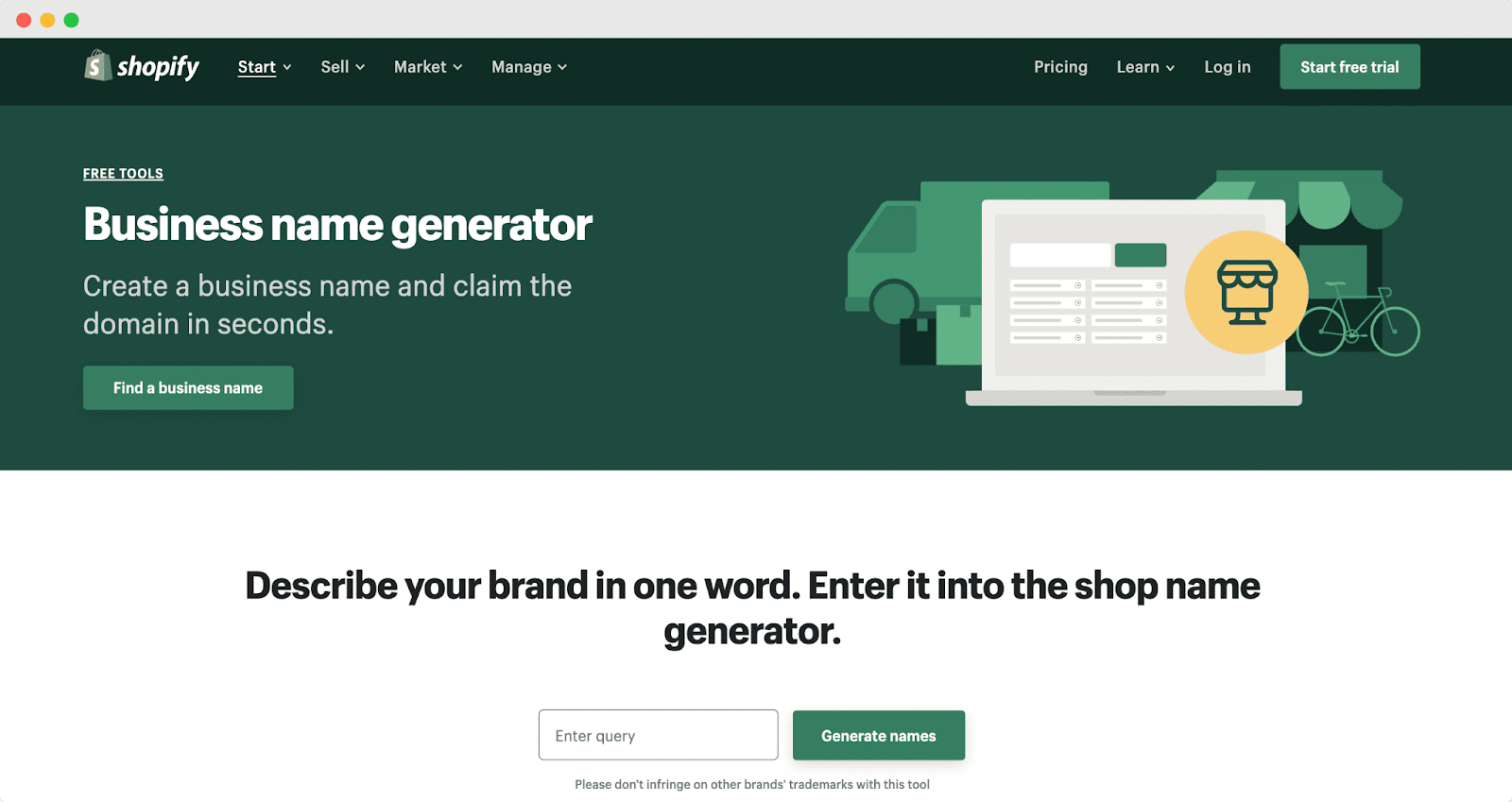 The first one we have on our list is Shopify Business Name Generator. This free online tool is very useful for helping you to come up with unique business names in a matter of seconds.
All you have to do is enter a keyword–one that is relevant to your brand–and Shopify Business Name Generator will display several eCommerce business name ideas for any industry, be it for craft items, flowers, jewelry and accessories or clothing items.
Moreover, once you select a name, you can instantly get started on creating your Shopify store within minutes.
2. Business Name Generator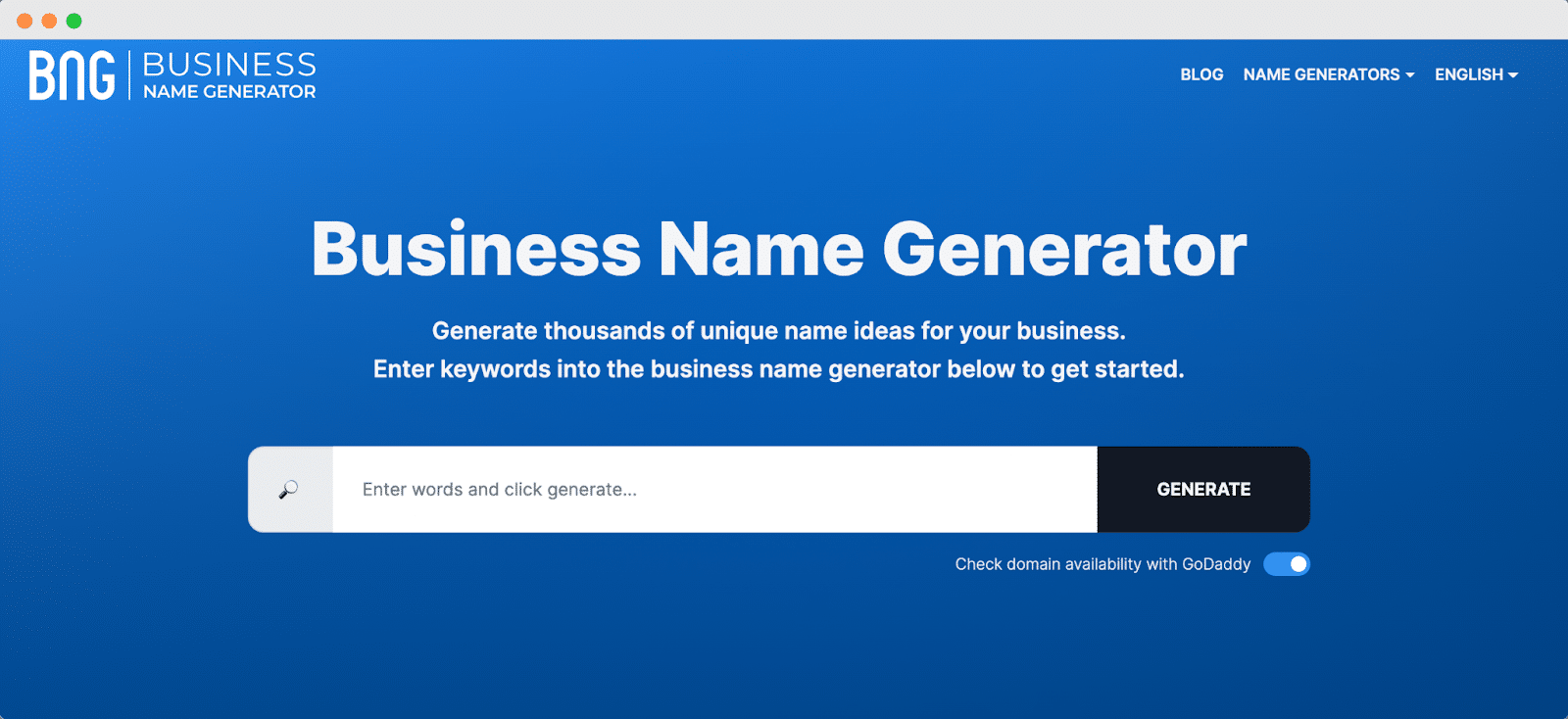 If you're looking for a variety of different name generators, you should go to Businessnamegenerator.com. When you arrive on the page, you can use the standard generator to brainstorm ideas. Or, you can use their specialized name generators for blogs, domain names, podcasts, startups etc to get specific name ideas for those as well.
3. Namelix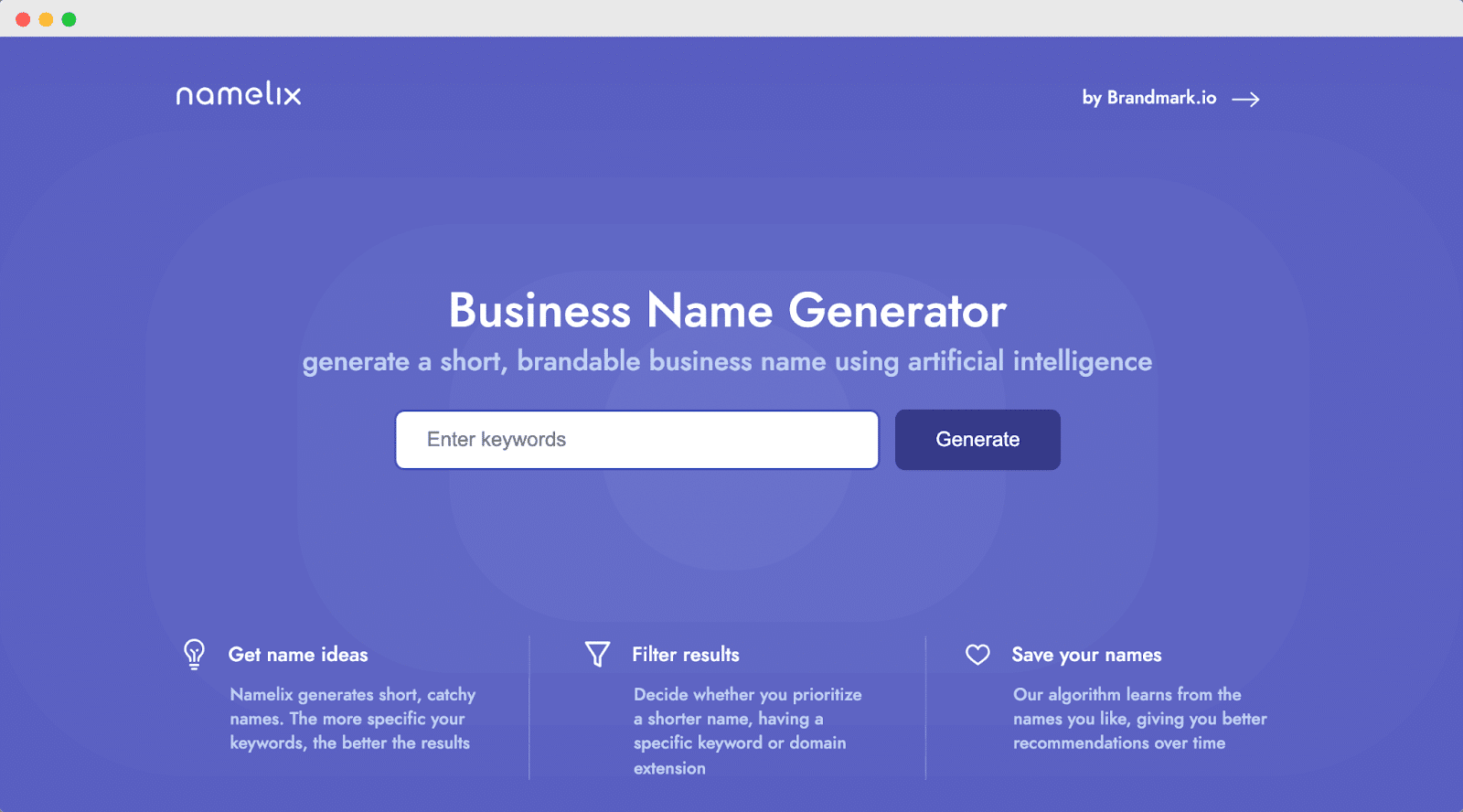 Namelix is another great business name generator that uses artificial intelligence to generate catchy, short, unique names along with logo design ideas. You can also use this online tool to see if the name you like has a domain available for sale.
4. Getsocio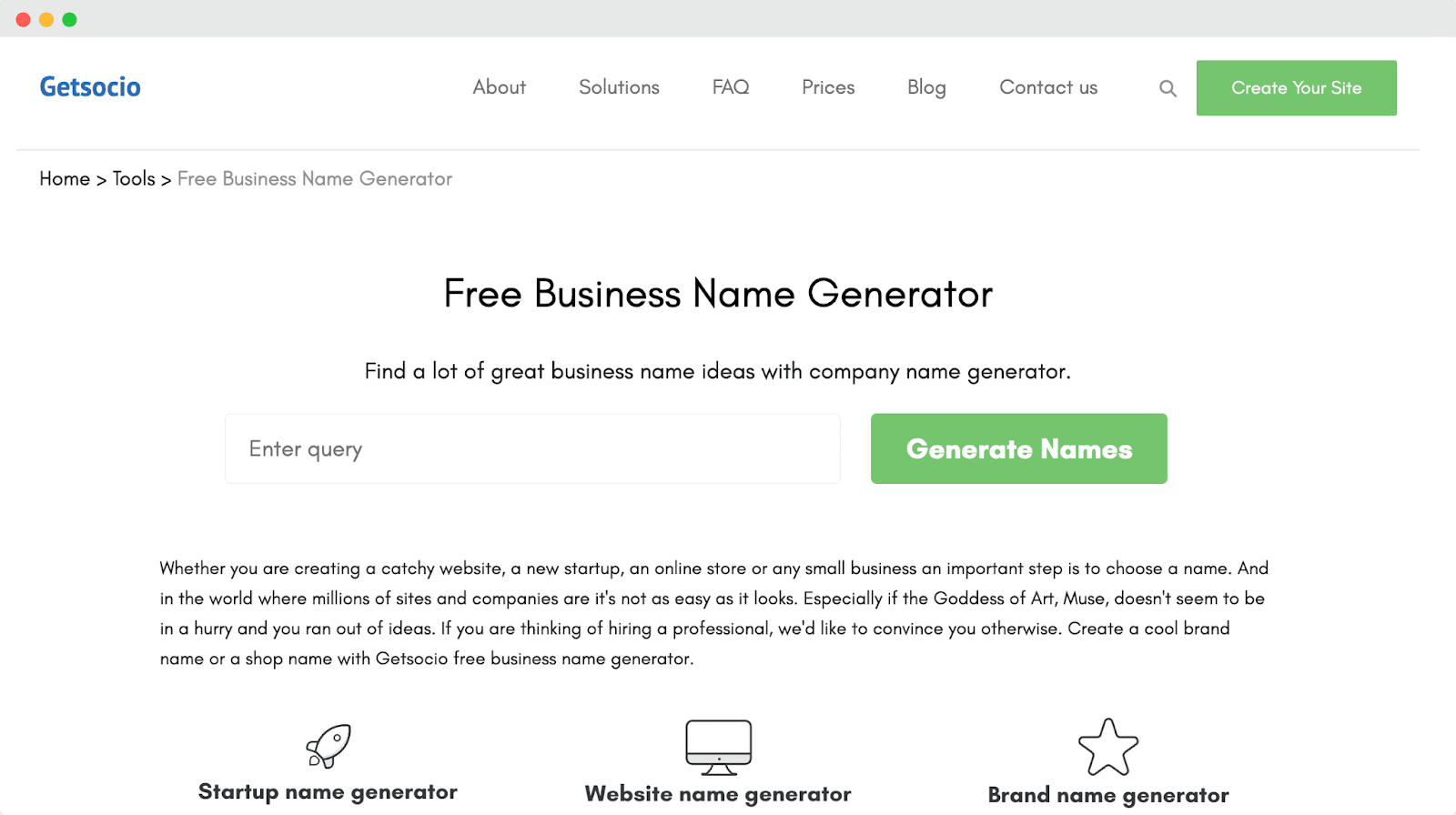 Remember we mentioned that checking domain availability is important when choosing your eCommerce business name? With Getsocio's business name generator tool, not only do you get several different interesting name ideas based on whatever keyword you have entered, but you can also check their domain availability with ease.
You can even search for business name ideas based on the type of business you are running. For example, if you are going to start selling coffee beans online, you can look up coffee shop name ideas with this online tool.
5. Oberlo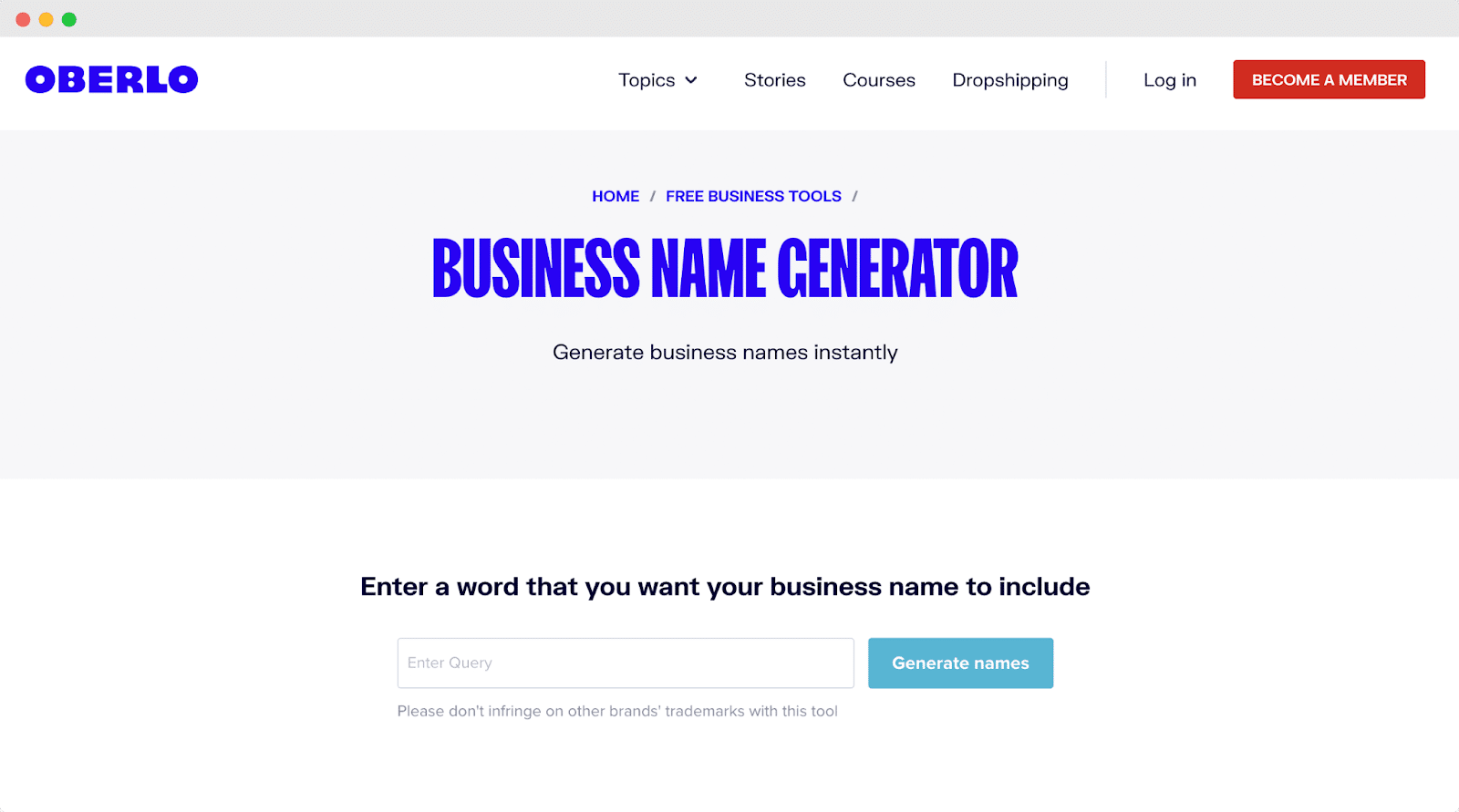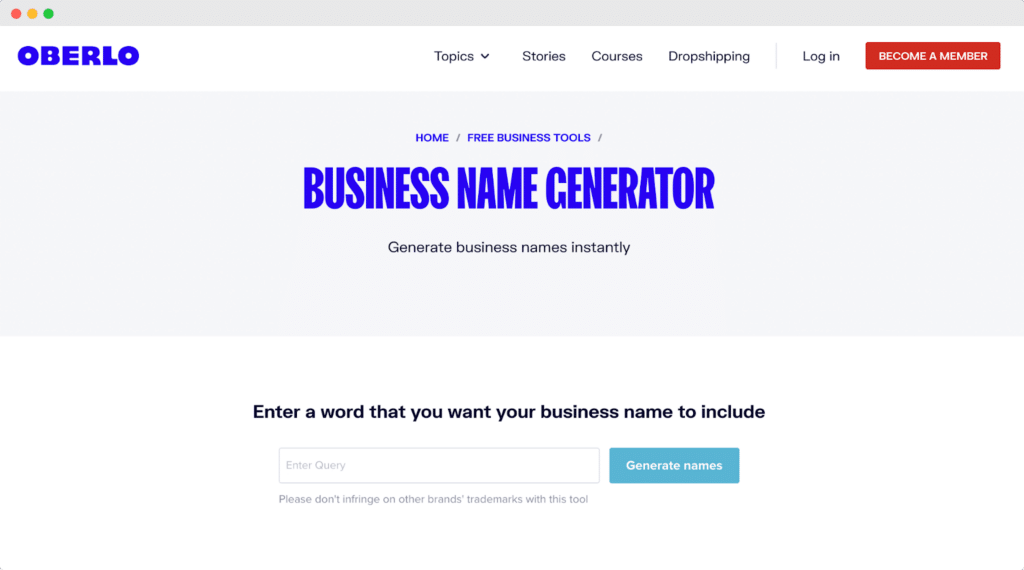 Oberlo is a dropshipping platform, but they also have a free to use business name generator tool that you can use to brainstorm business name ideas. You can browse through thousands of automatically generated names till you find the one that suits you best and register its domain as well.
6. FreshBooks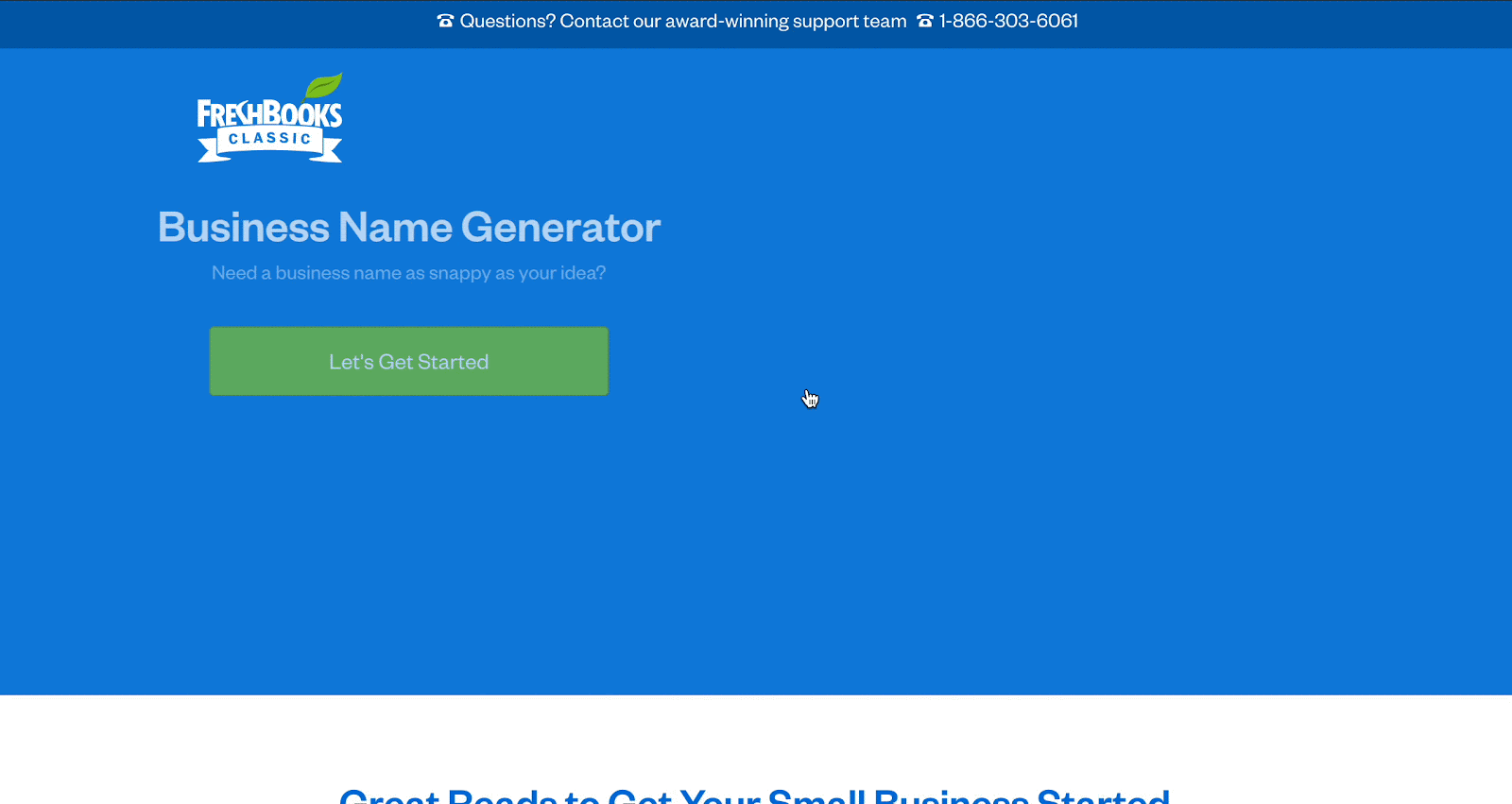 If you are looking for a more fun, engaging and interactive business name generator tool, then you might want to look into the one by FreshBooks. Their name generator lets you choose between different types of industries (such as legal, marketing, information technology etc) before generating name ideas.
Once you have selected your industry, it will then prompt you to add a relevant keyword for your business and then generate a list of names based on your input. If none of these appeal to you, you can always click on "Show me more names" or "Go back and change keywords" buttons for more options.
7. Anadea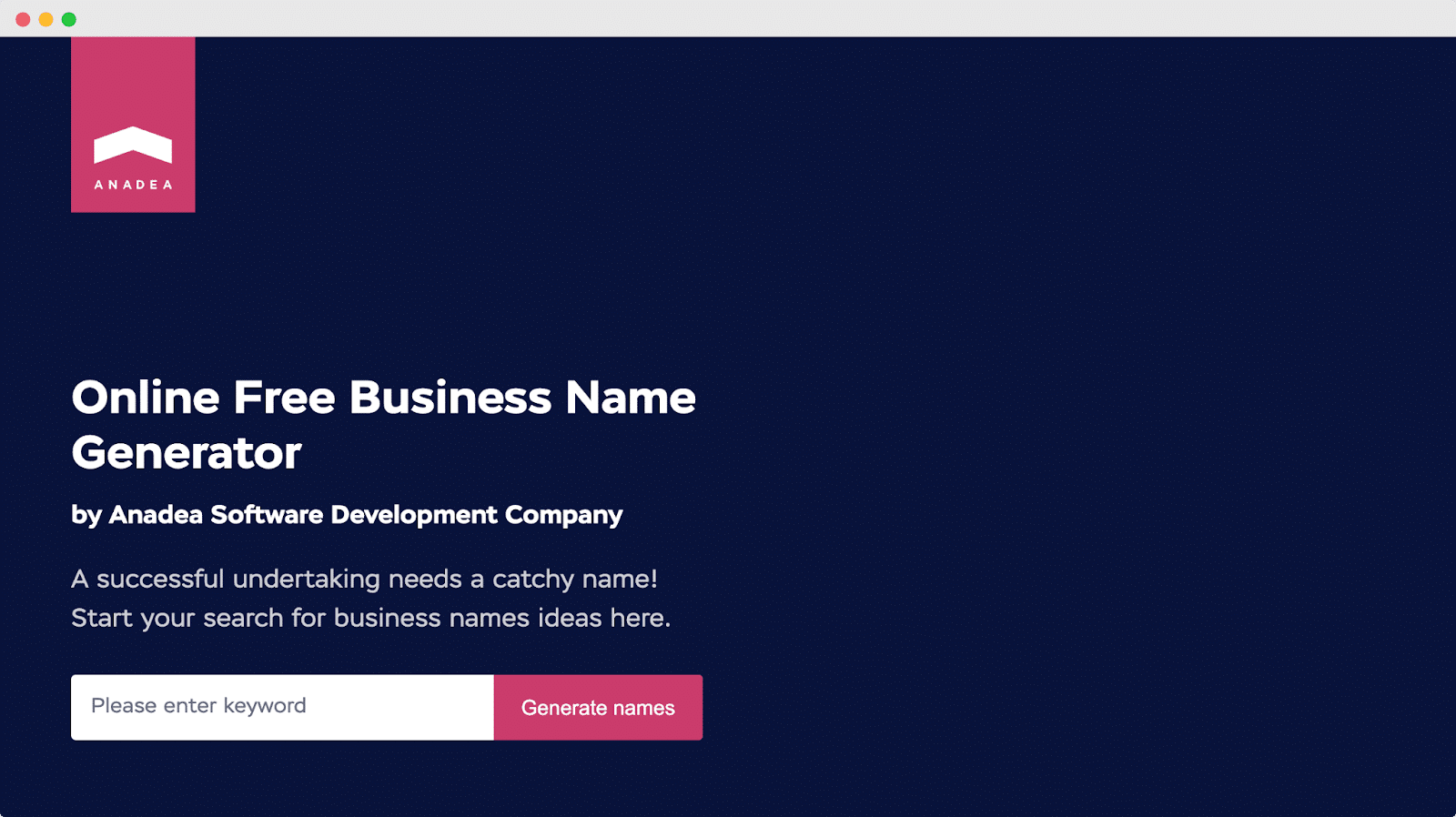 Anadea is a custom software development company for mobile and web based applications, but they also have a free to use online business name generator that will display hundreds of name suggestions for you to choose from. You can easily combine relevant keywords with different topics to come up with catchy business name ideas using this generator.
Kickstart Your eCommerce Business Today With A Catchy Name
As you can see, there are tons of different eCommerce business name generators that you can use to generate catchy names and kick off your business the right way from the start. So grab a pen and paper, and start brainstorming unique business name ideas with these free online tools today.
Enjoyed this post? Subscribe to our blog for more fun tips and tutorials or join our friendly community for the latest updates.