If your eCommerce store is Shopify built, you should know the most popular Shopify apps that can facilitate your eCommerce business. Don't worry! This blog is all about the 20+ most popular Shopify apps that you must need to grow your business. You can take a look below to know all Shopify apps, features, and more: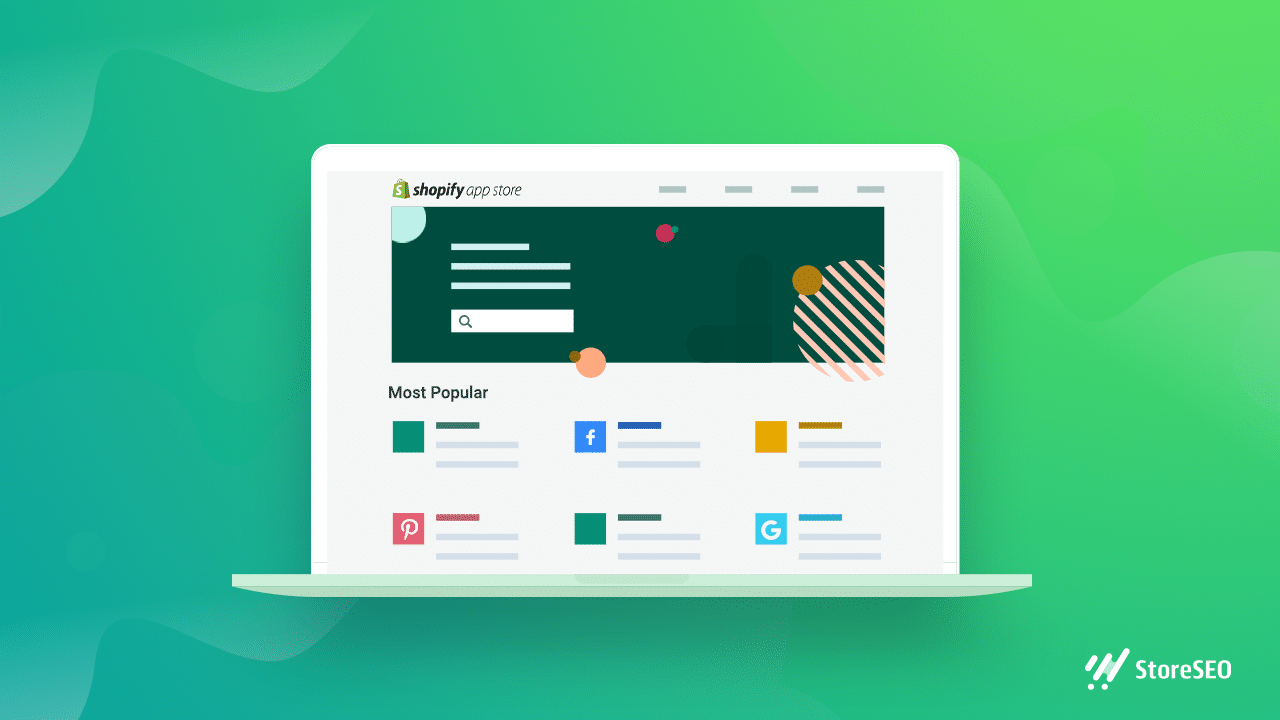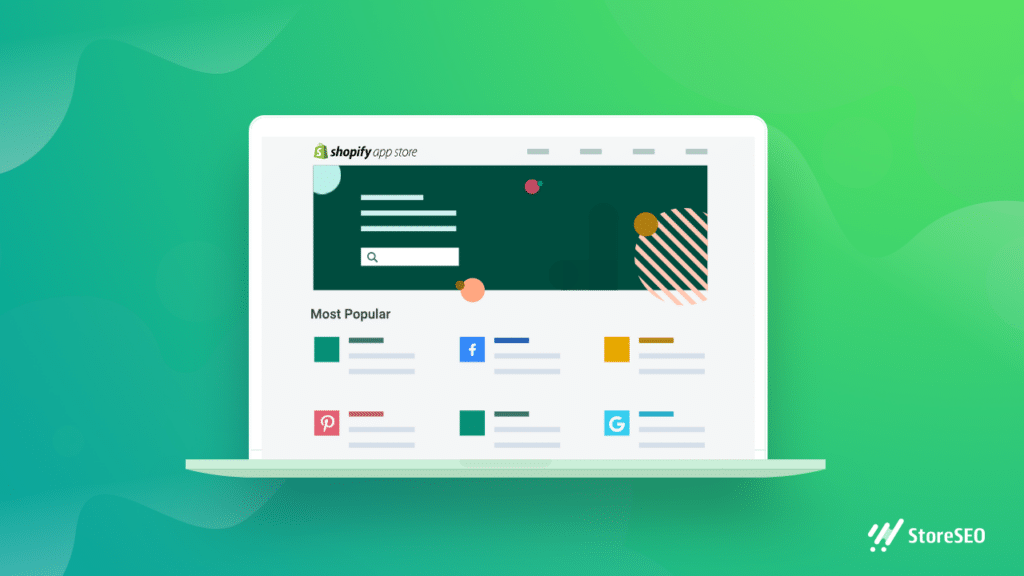 20+ Most Popular Shopify Apps That You Must Need To Grow Your Business
If you are planning to launch your Shopify store or you want some particular apps that will manage your online business more smoothly than ever. Get the most popular 20+ Shopify apps and grow your business right away:
1. Facebook Channel
Facebook Channel is one of the most popular Shopify apps that help you successfully promote and sell your products on Facebook and Instagram. You can discover new opportunities to help you scale and grow your business. It helps you manage your Facebook and Instagram accounts and products from one place on the Shopify store.
Facebook Channel Highlights:
Easily set up the Pixel and Conversions API on your store to share data about what happens on your website.
Create a custom storefront that will showcase your shop's story on both Facebook and Instagram.
Simple one-time account connection across Facebook and Instagram that will automatically sync to your Facebook and Instagram catalog.
2. Google Channel
Google Channel is another most popular Shopify that helps get your products discovered with Shopify. This Shopify app makes it smoother for your business to reach out to millions of shoppers that use Google. And find the products merchants need to accomplish their marketing activities.
Google Channel Highlights:
Ensure seamless checkout that helps customers to buy on Google.
Promote products across Google with paid smart shopping campaigns.
Help you display your smart shopping campaigns on Google Search, Shopping tab, Gmail, Youtube, and the Google Display Network with a lot more.
3. Point of Sale
Point of Sale's most popular Shopify app will help you unify your online and retail stores to strengthen your business sales conversions. It will streamline your store management, and make you build stronger customer relationships. You can get all the essential features to make sales, track performance, manage customers, orders, inventory, and a lot more.
Point of Sale Highlights:
This solution accepts payments anywhere on the iPhone/iPad.
Make you accept a wide variety of payments with low rates.
Help you collect and manage customer profiles created online or in person.
Provide QR code login for POS devices and a lot more to explore.
4. Shopify Email
Shopify Email is Shopify's own email marketing solution and one of the most popular Shopify apps. That helps you connect with your store customers and build long-lasting relationships. You can easily send branded emails to your subscribers just in a few clicks and directly from the Shopify admin. This will help you choose from a growing collection of email marketing templates like products, sales, restock, newsletters, holidays, events, and more.
Shopify Email Highlights:
Simple, flexible, and easy-to-use solution to manage your emails.
Stunning illustrations and templates are available for every moment of your business.
Get easily customizable and ready email marketing templates to attract your customers.
Help you get duplicate previous emails that make your content consistent.
5. Buy Button Channel
Buy Button Channel is another most popular Shopify app for any product or collection of your website. You can customize the design and match the style, and colors of your brand. This solution helps you create quick checkout links to send shoppers directly to your store checkout page.
Buy Button Channel Highlights:
Helps you build buttons with custom fonts, colors, and layouts.
Updates product details without editing the code on your website or blog.
Fulfills customer orders easily and creates Buy Buttons and checkout links with a lot more.
6. Shopify Inbox
Shopify Inbox is considered the most popular Shopify app for messaging. That lets you turn your messages into checkouts. You can easily customize your chat for your online store and connect with popular social media platforms that help you manage conversations with your customers from different channels.
Shopify Inbox Highlights:
Style and customize your store inbox messaging section in advance.
Help you connect your store message with Facebook, and Instagram to manage customer conversations.
Instantly identify chats likely to lead to sales and understand customer needs with automatic message classification.
7. Product Reviews
Shopify Product Reviews make you add a customer review feature to your products. It helps your customers to engage with your store and improve sales. These most popular Shopify apps come with theme-friendly designs to make your store reviews appealing.
Shopify Inbox Highlights:
Automatically get theme-friendly review designs that match your store's environment.
Help you take bulk actions like publish, hide, filter, and organize customer reviews with ease.
Easy customization, layout options, text, colors, and more.
8. Pinterest
Pinterest for Shopify stores is considered one of the most popular Shopify apps for users. You can quickly upload your product catalog and publish pins for your store items to boost sales. It helps you to track performance with the Pinterest Tag and make your pins up to date.
Pinterest Highlights:
Easily upload your catalog, and showcase your Pinterest Pins to boost sales.
Discover, save and buy products from your website without spending any money on advertising.
Build awareness, drive consideration or get conversions directly from your Shopify interface, and more.
9. Shop Channel
Shop Channel Shopify app can be used as the control center for managing and optimizing your store. You can easily enable Shop's ecosystem, make your brand experience, and track Shop's performance immediately. This is another list of 20+ most popular Shopify apps that users use the most.
Shop Channel Highlights:
Help you convert sales with Shop Pay which is the highest converting checkout.
It lets you build trust, increase transparency, and reduce support debt.
Easy to manage and customize to boost sales with a lot more to explore.
10. Klaviyo: Email Marketing & SMS
Klaviyo is the most popular Shopify app used as a customer platform. It gives you ownership over your online brand, empowering for turning transactions with customers and much more. This solution will help you to integrate seamlessly with its database. To tech stack and give you the whole story after every customer visit.
Klaviyo Highlights:
Help you sync all your historical and real-time data.
It offers dozens of built-in automation that are fully customizable.
Come to drive sales with powerful personalization, drip campaigns, and much more.
11. TikTok
TikTok is the most popular Shopify app that allows you to create video ads, track results, and manage your orders directly from your Shopify store. It comes with advanced features, flexible and easy to use to make your promotional activities or more with this social app for Shopify.
TikTok Highlights:
Help you get started with TikTok For Business to run ads or other promotional activities.
Track the performance of your social activities and implement them easily.
Quickly set up and track conversion campaigns within the campaign creation tool.
12. Instagram Feed
Instafeed is an official Instagram app for your Shopify store. This is considered one of the most popular Shopify apps that help to display custom shoppable Instagram feeds on your store. You can showcase minimal and stunning feed to attract your audience to your business and boost sales.
Instagram Feed Highlights:
This app is compatible with all themes and devices.
Easy to use, lightweight, and flexible to manage your Insta marketing on Shopify.
It is fully customizable to configure your feed title, space, layout, and more.
13. Printful: Print on Demand
Printful is also a 20+ most popular Shopify app that helps you build your eCommerce brand and make your product ready for print to dropship. You can fully control your ideas, time, and finances to expand your existing online business with Printful.
Printful Highlights:
Provide a personal touch to your product personalization.
Help you boost your brand's visibility with custom branding.
Easy, flexible, and advanced to create creative designs with full freedom and more.
14. DSers-AliExpress Dropshipping
DSers is one of the most popular Shopify apps for AliExpress Dropshipping Solution. You can easily create a standard process for hundreds of orders at once. This is a faster and more effective solution that gives your eCommerce business an effective push.
DSers Highlights:
Help you place multiple orders to AliExpress in one click.
Find, import, and edit your products anytime you want.
Make you optimize your suppliers to find cheaper and better products and many more.
15. PageFly Landing Page Builder
PageFly helps you get complete control over your landing page, product, and blog page layouts. You can easily create and customize your website design without coding and make it attractive on your customer end. Anytime you can create custom elements with HTML / Liquid / CSS and enjoy the flexibility to design your store.
PageFly Highlights:
It helps you reduce the time to launch your new Shopify store and design with full flexibility.
Build any page type like sales landing pages, coming soon pages, product pages & more.
Create custom elements and make your website flexible for any marketing campaign.
16. Judge.me Product Reviews
Judge.me makes you collect and showcase star ratings and reviews about your products in your Shopify store. It helps you collect product reviews with free photos & videos that you can use for social proof. So that you can easily make your website credible and boost conversion rates.
Judge.me Highlights:
Advanced review solution for your Shopify store.
Help you collect unlimited review requests, orders, and imports.
Collect product reviews with text, photos, videos, and many more.
Now It's Your Turn To Explore
Hope you find this blog helpful to get the most popular Shopify apps and make your business grow right away. Also, let us know your experience by commenting below.
To find out more about this exciting feature, make sure to check out our detailed guide here, and don't forget to join the amazing Facebook community.