Do you know you can optimize your existing website content for Google Featured Snippets and boost traffic organically? Well, if you follow some basic SEO rules, it's easier than you think to get ranked on the featured snippets. In this blog, we will discuss how you can get featured in snippets and drive more traffic to your website. Without further ado, let's dive in.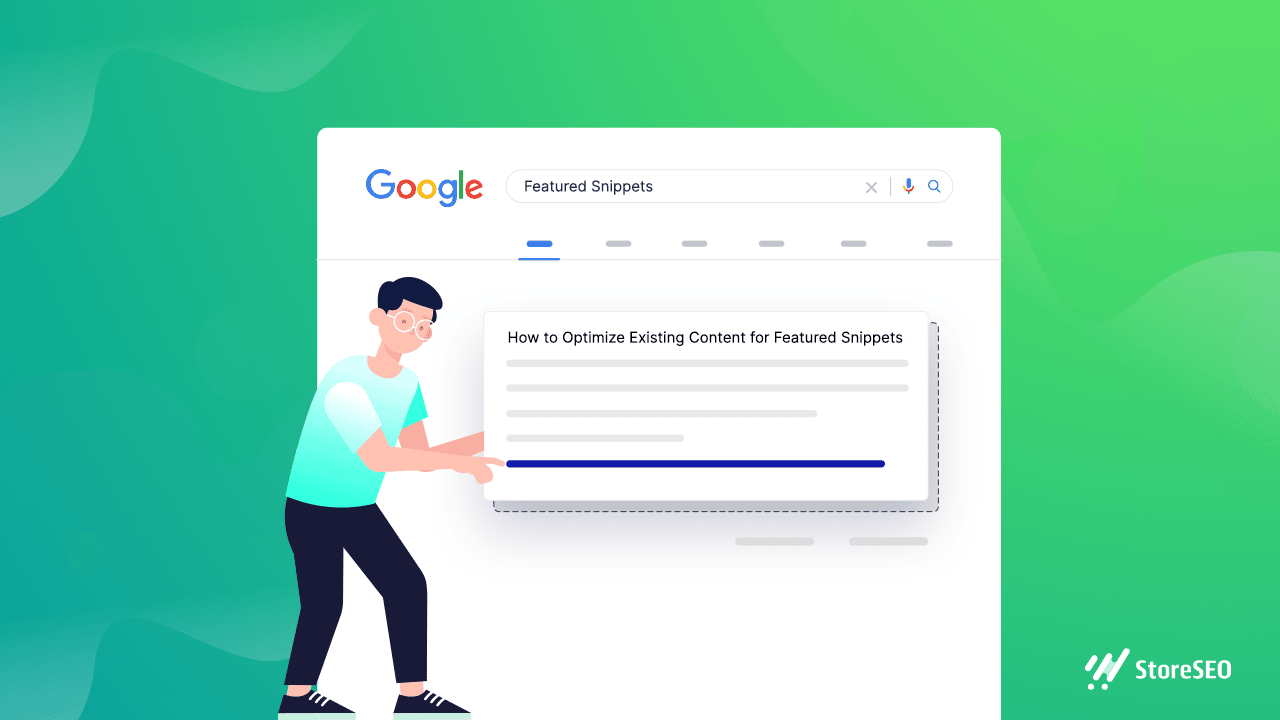 💡 What Are Google Featured Snippets & Why Should You Care?
Feature snippets are the text from any website you see on the Google search engine result page before even visiting that website. It can be a summary of a blog, or an excerpt of any content that Google thinks is a perfect answer to the queries. Every marketer dreams of winning featured snippets for their content. Now, let's have a look at the top benefits of winning a featured snippet for your content:
Boosts organic traffic to your website
Increases your conversion rate
Builds credibility of your website
Improves your brand value
⭐ Different Types Of Google Featured Snippets
You will find a few types of snippets on the Google search engine result page. However, there are 4 types of feature snippets you will frequently see on the search results. Now, let's have a look at the different types of snippets below.
1. Paragraph Snippets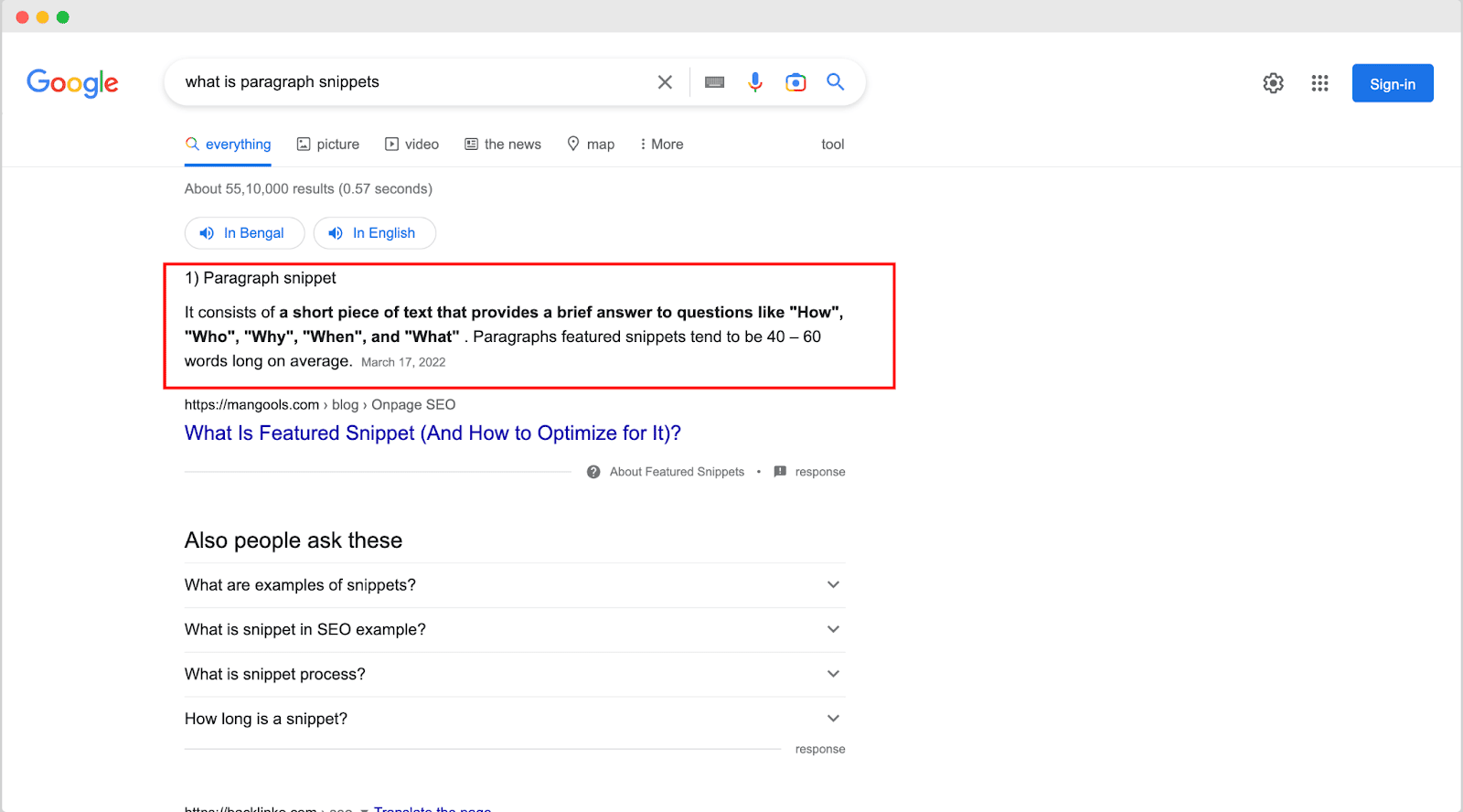 Paragraph snippets are the most commonly seen snippets in Google search results. This is a direct answer to the quarries which can help the user to find their answer.
2. List Snippets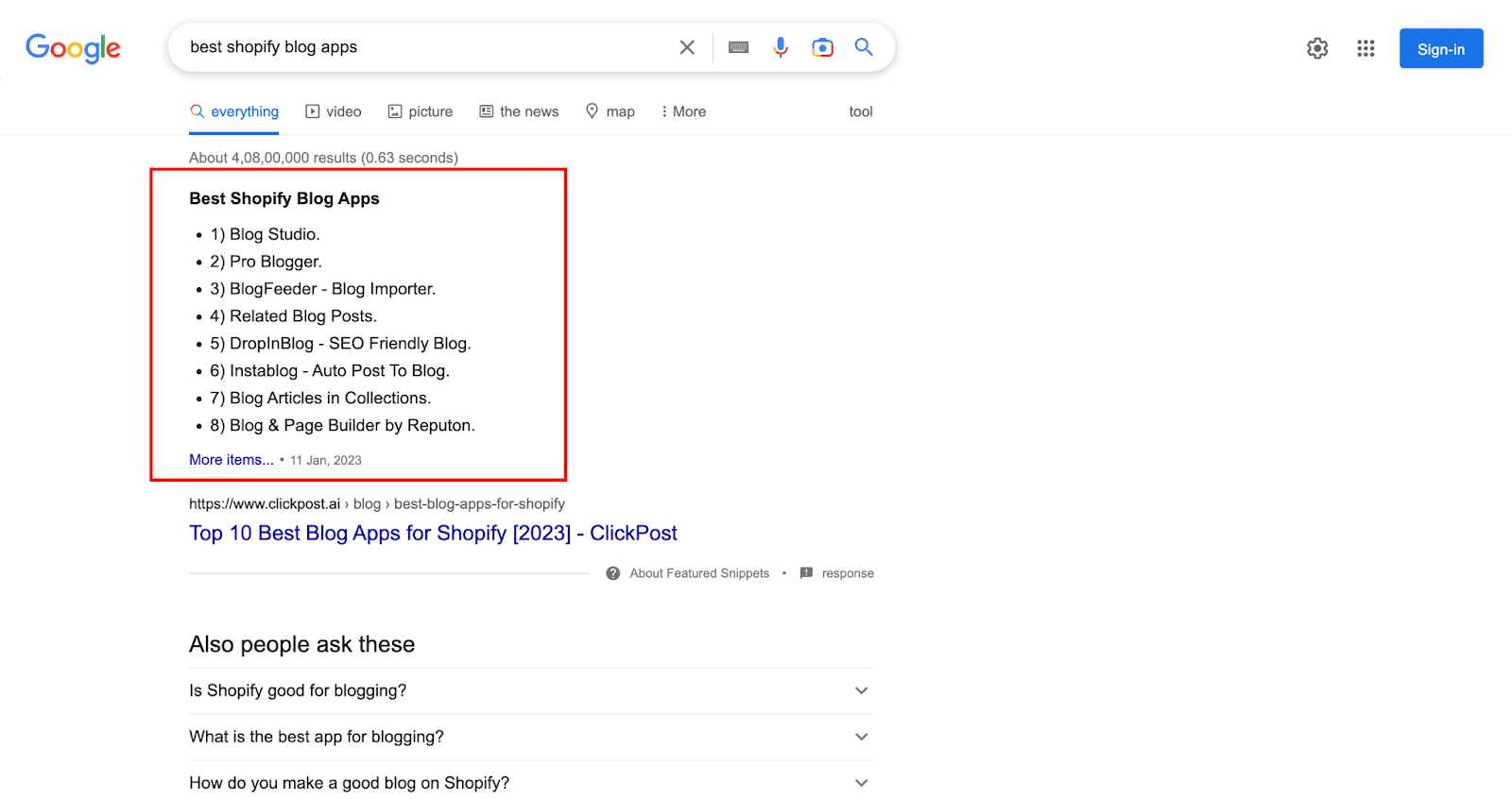 The List Snippets are other commonly seen snippets on the SERP page. It could be a list of multiple products or a step-by-step guide from any blog.
3. Table Snippets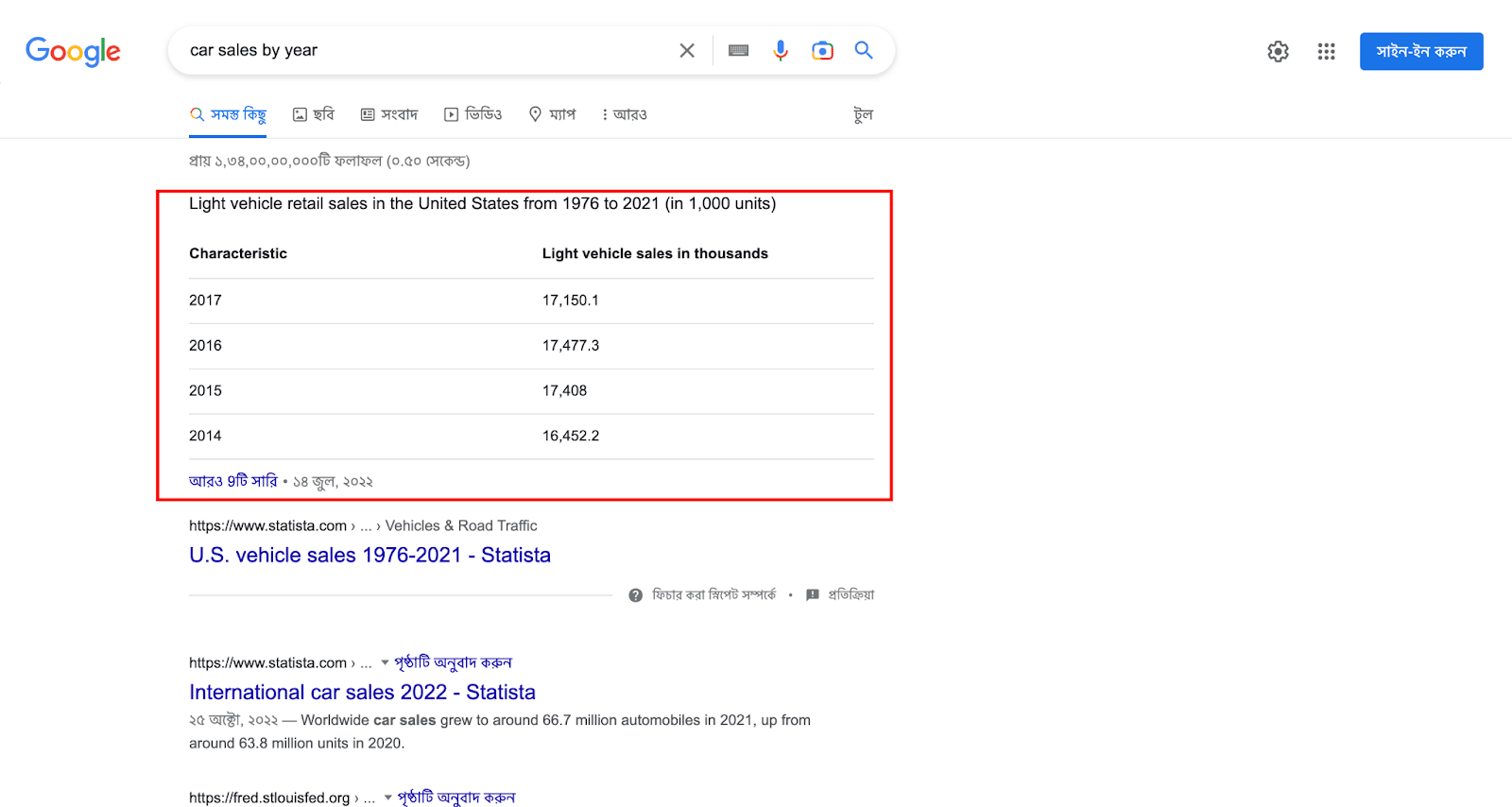 This snippet is relatively common to the list snippets. In these snippets, you will see a list of product details or categorized information displayed in a table format with their prices.
4. Video Snippets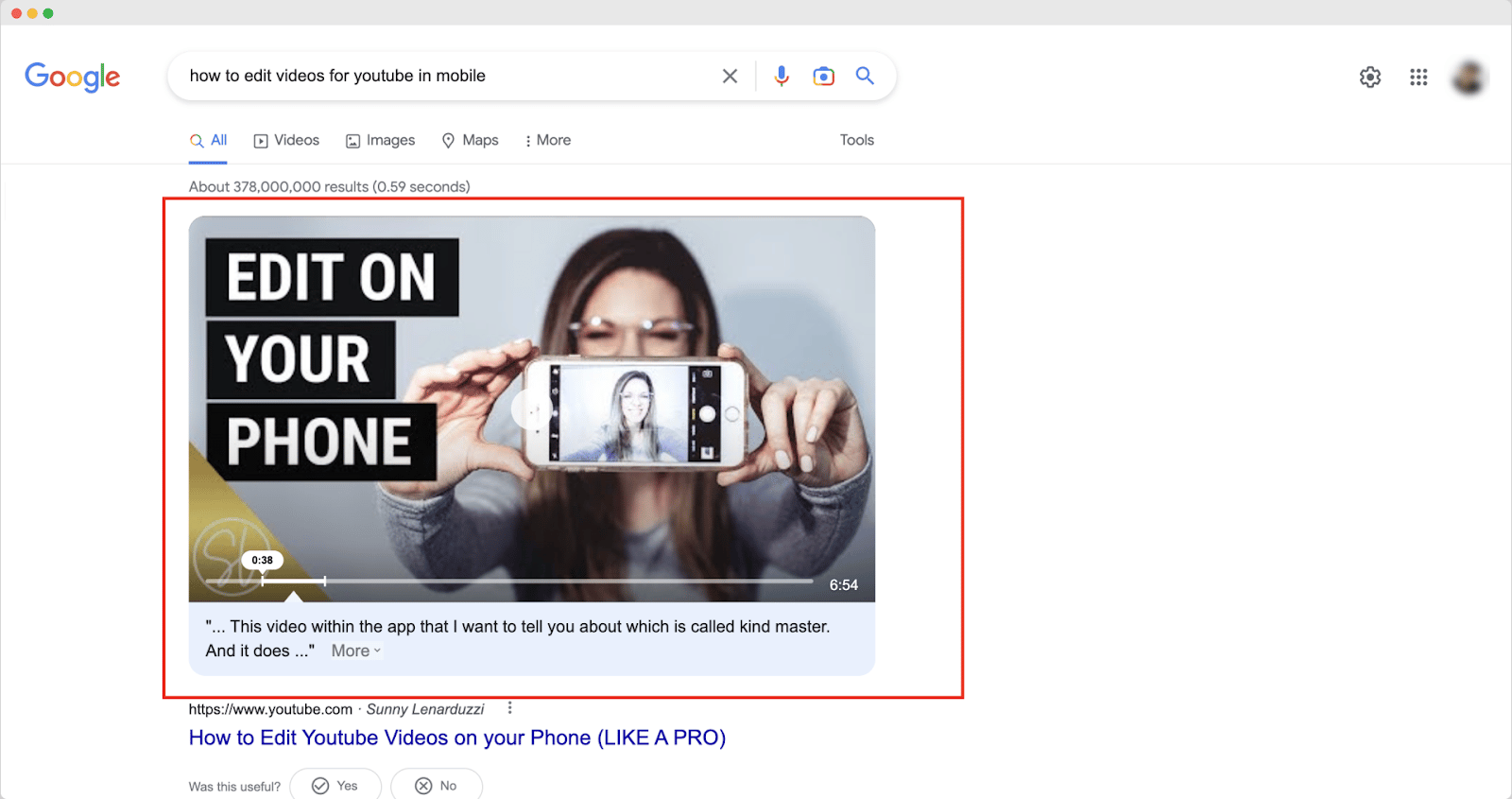 When a video is most relevant to any specific queries, Google brings that onto the feature snippets. You will mostly find tutorial-based videos on these snippets.
💡 How To Find Opportunities To Rank On Featured Snippets
Finding featured snippets opportunities is actually easier than you might think. You can use a keyword research tool to find featured snippets opportunities. Even without one, you can easily find featured snippets opportunities from the search engine result page. Now, let's have a look at both of the methods below.
1. Use Keyword Research Tool
Keyword research can help you figure out featured snippets opportunities with absolute ease. You can easily find out which feature snippets your competitors already own. To find this out, you need a keyword research tool like Ahref, which will help you to find your competitor's ranked snippets.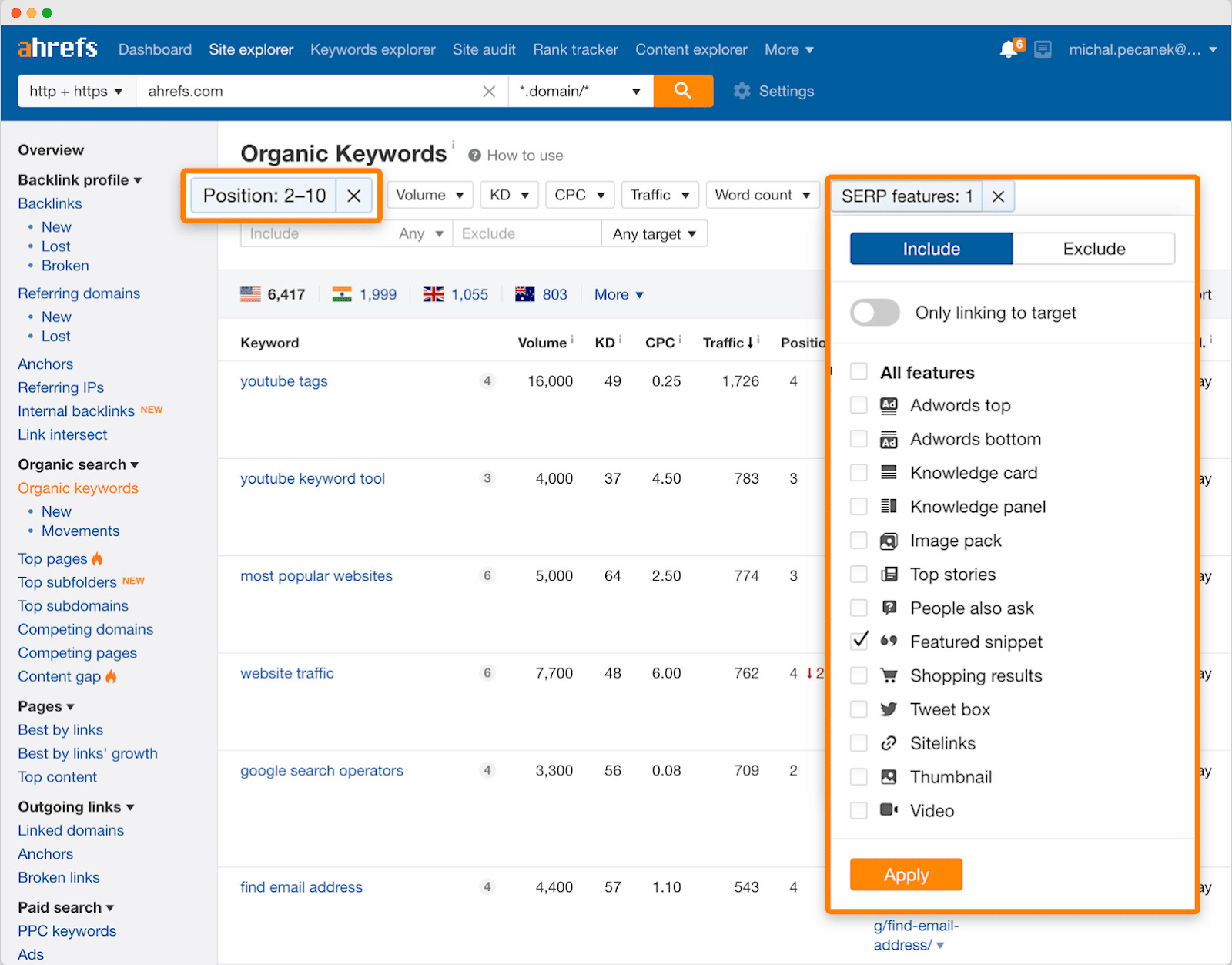 So, first, log in to your Ahref dashboard and then go to the 'Site Explorer' option. Now, enter your competitor's website URL. Click on the 'Organic Keyword' option then hit 'SERP features' and choose the 'Featured Snippets' option. Now, you will get the keywords that have feature snippets opportunities.
2. Find Opportunities From SERP Page
Analyzing the Google search engine result pages, you can find feature snippets opportunities. Simply search the keyword that you want to get ranked for Google. Now check if there are any feature snippets available for this keyword. If you are lucky enough and find a featured snippet for that keyword, then you should use this keyword for optimizing your content.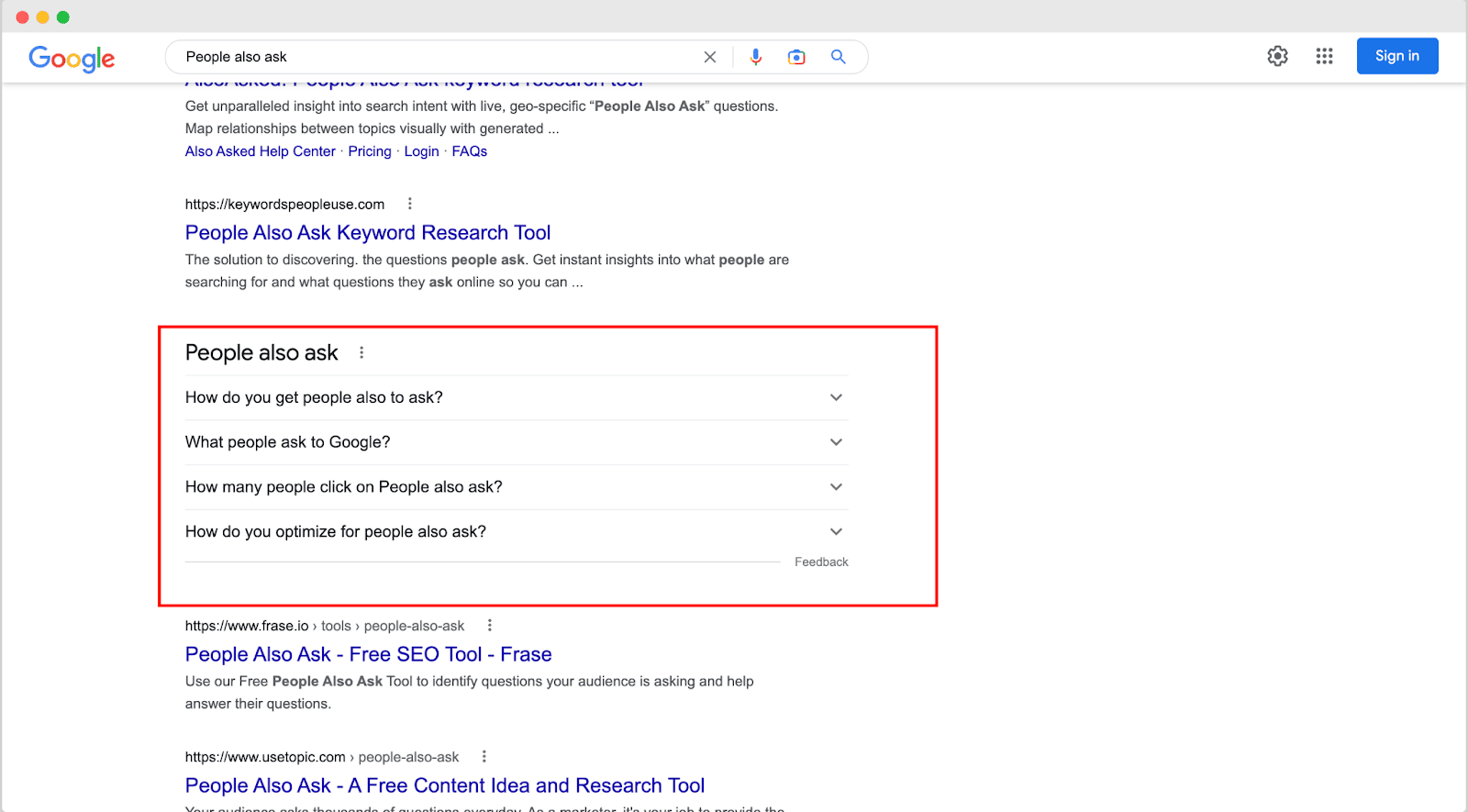 You should scroll to the 'People also ask' section if you don't find the feature snippets. From there, you will see a lot of questions and answers. Now, you should copy the question from there and target these keywords to get a rank in Google search results.
📖 How To Optimize Existing Content for Featured Snippets
Now that you know how to find opportunities for getting featured in snippets, let's learn how you can optimize your content to get a chance. Here we will share the easiest method to optimize your existing content for featured snippets using your targeted keyword. With these methods, you can easily increase your chances of ranking on the feature snippets and boost your organic views.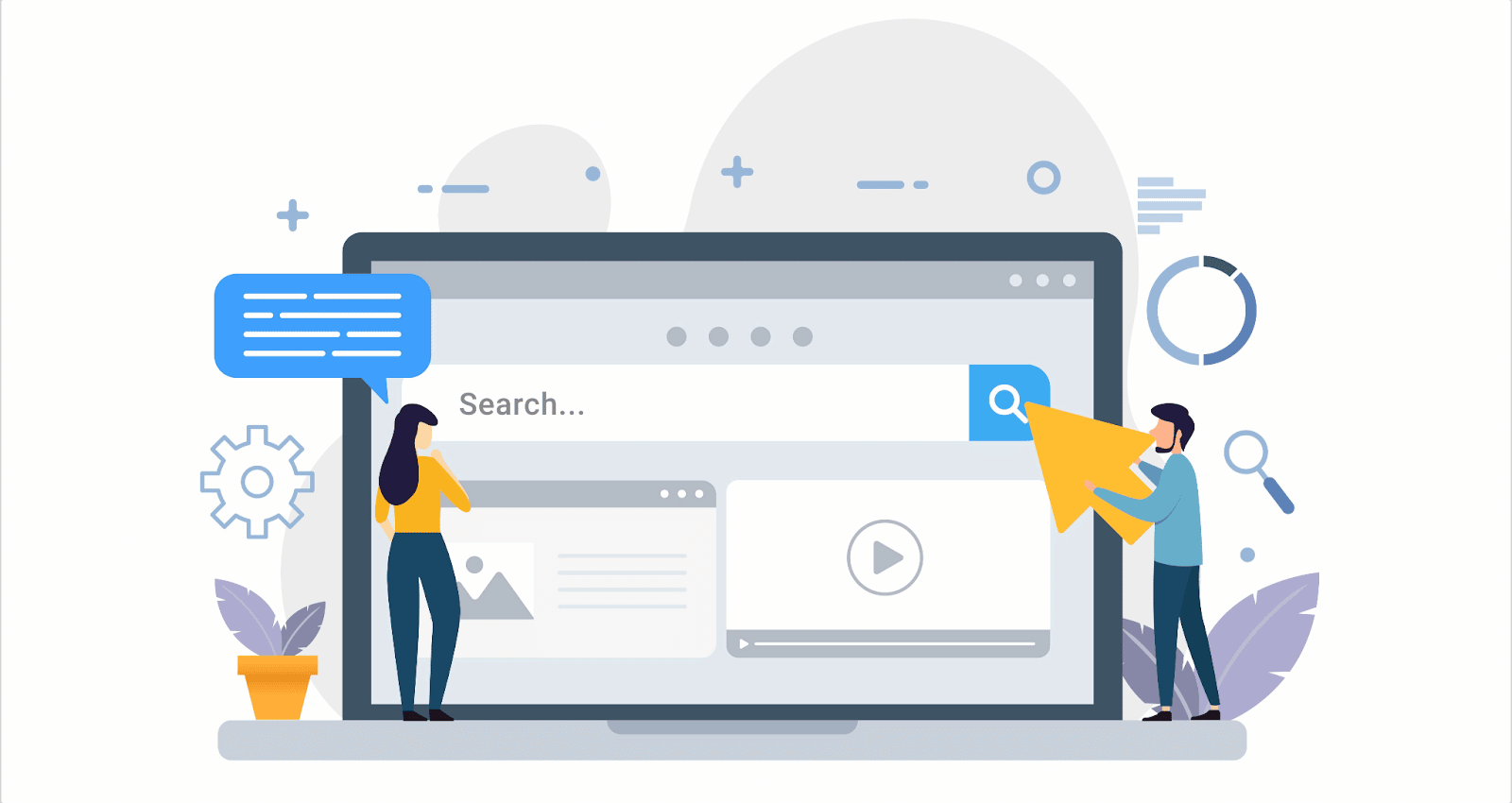 So, once you find a snippet opportunity for a keyword, you can target that keyword and optimize your existing content with it. Below you can learn how to use a targeted keyword to optimize the following types of featured snippets easily.
1. Get Ranked On Paragraph Snippets
If you want to get ranked on the paragraph snippets for the existing content, you should keep the question on as a heading. For example, you can write a question with your targeted keyword and give it an H2, or H3 tag and then write the answer in the paragraph. Once you follow this structure, it will increase your chance of getting a rank on paragraph snippets.
2. Win A List Snippets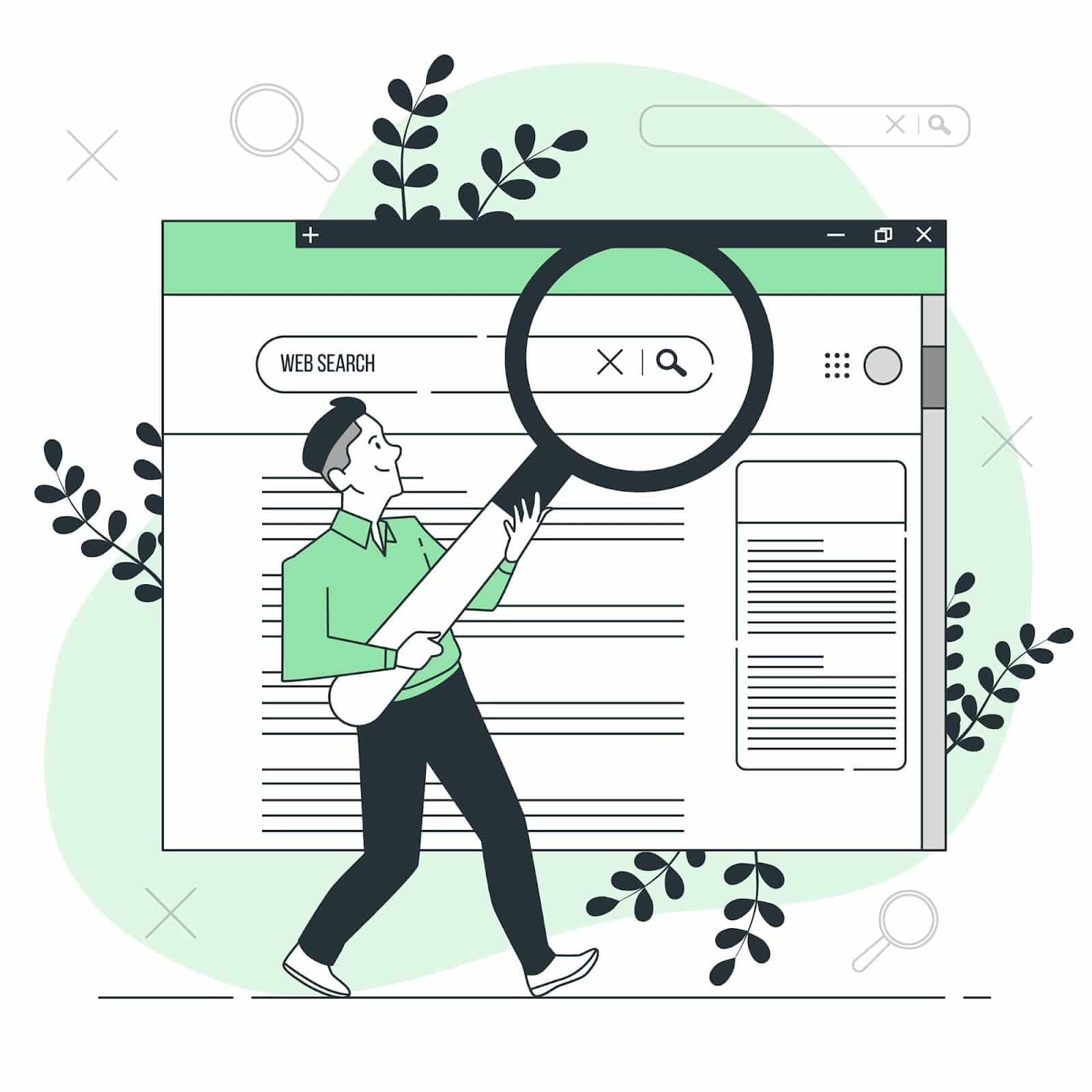 List snippets show a list of things on the search engine results page. Using H2 tags for the list item, you can optimize your existing content for these featured snippets. Besides, you need to add your target keyword with a heading to win a list of featured snippets.
3. Earn A Table Snippets 
In table snippets, you can see tables with structured data. If you find a snippet opportunity for your targeted keyword, you can easily optimize your content to steal the snippet. Just add an H2 heading before your table and write a short description with your targeted keyword. After that, add your table. Using this structure, you can increase the possibility of winning table snippets for your existing content.
Frequently Asked Questions On Google Featured Snippets
Before finishing this blog, we want to answer a few frequently asked questions that are trending online. You can also ask us any questions on our social media community, we will be happy to answer your question. Now, before you go, let's look at the FAQs below.
❓ How To Steal Video Snippets?
If you want to get video snippets for any specific keyword, first of all, you should upload the video on YouTube. On your video, you should add a separate section for the targeted keyword and voice-over to your video. After that, you should give a proper description of your video using the keyword and add the related tags to that video.
❓What Are The Benefits Of Using Schema Markup?
Even though search engine crawlers are powerful enough to understand your content, schema markups can improve your search visibility. Using schema markups, you can help search engine bots to read, identify, and categorize your content. So, it will increase the chance of getting a higher rank on Google search snippets.
❓Is Table Of Contents Helpful For SEO?
Table of content contents can help to optimize your existing content for Google featured snippets. When you add a table of content for your post and include all the headings from that post, the search engines will give your post an extra attraction. Thus, if your contents are good enough, your chance of winning featured snippets will go higher.
⭐ Rank On Features Snippets & Get More Organic Traffic
Getting ranked on Google featured snippets will help you to increase your organic traffic. With just a little effort, you can take advantage of feature snippets and boost your conversion rate. So, find the opportunities and optimize your content for featured snippets from today.
Have you found our blog useful? If you do, then please subscribe to our blog for more tutorials, guides, news, and updates. Also, don't forget to join our Facebook community and share your thoughts.