In this fast-paced digital era, measuring the pulse of your online business is more crucial than ever. As a Shopify store owner, you must understand the importance of data-driven decision-making. That's why we're here to uncover the secrets of Shopify Analytics and unveil the key metrics that will revolutionize your store's performance in 2023 and beyond.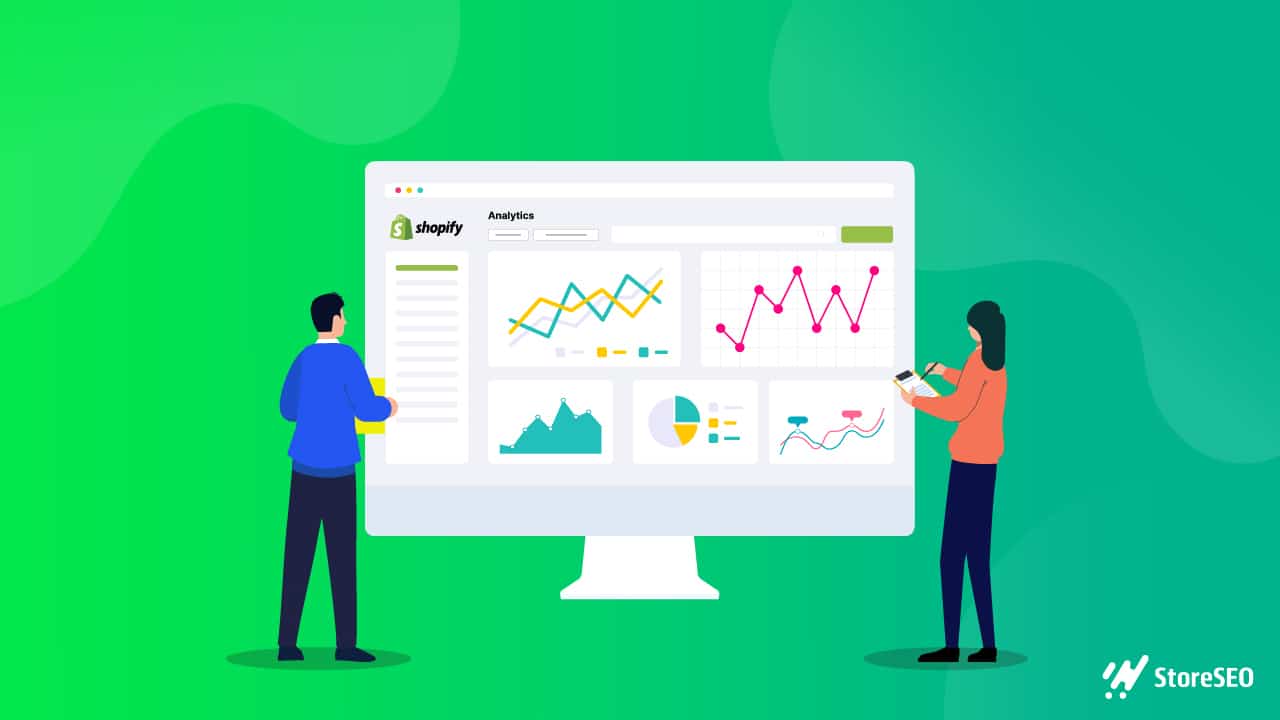 Get ready to unlock the power of data and discover how these Shopify Analytics metrics can skyrocket your sales, boost your brand, and transform your online store into a thriving empire. Are you ready to take the leap? Let's dive in to unleash your store's true potential!
Shopify Analytics: Why Should You Use It For Your Online Store?
Shopify Analytics – a built data dashboard that Shopify offers to the eCommerce store owners. With this one-stop tool, Shopify store owners can get important analytics to understand how their business is performing, where needs improvement along with the possible opportunities owners can utilize right away.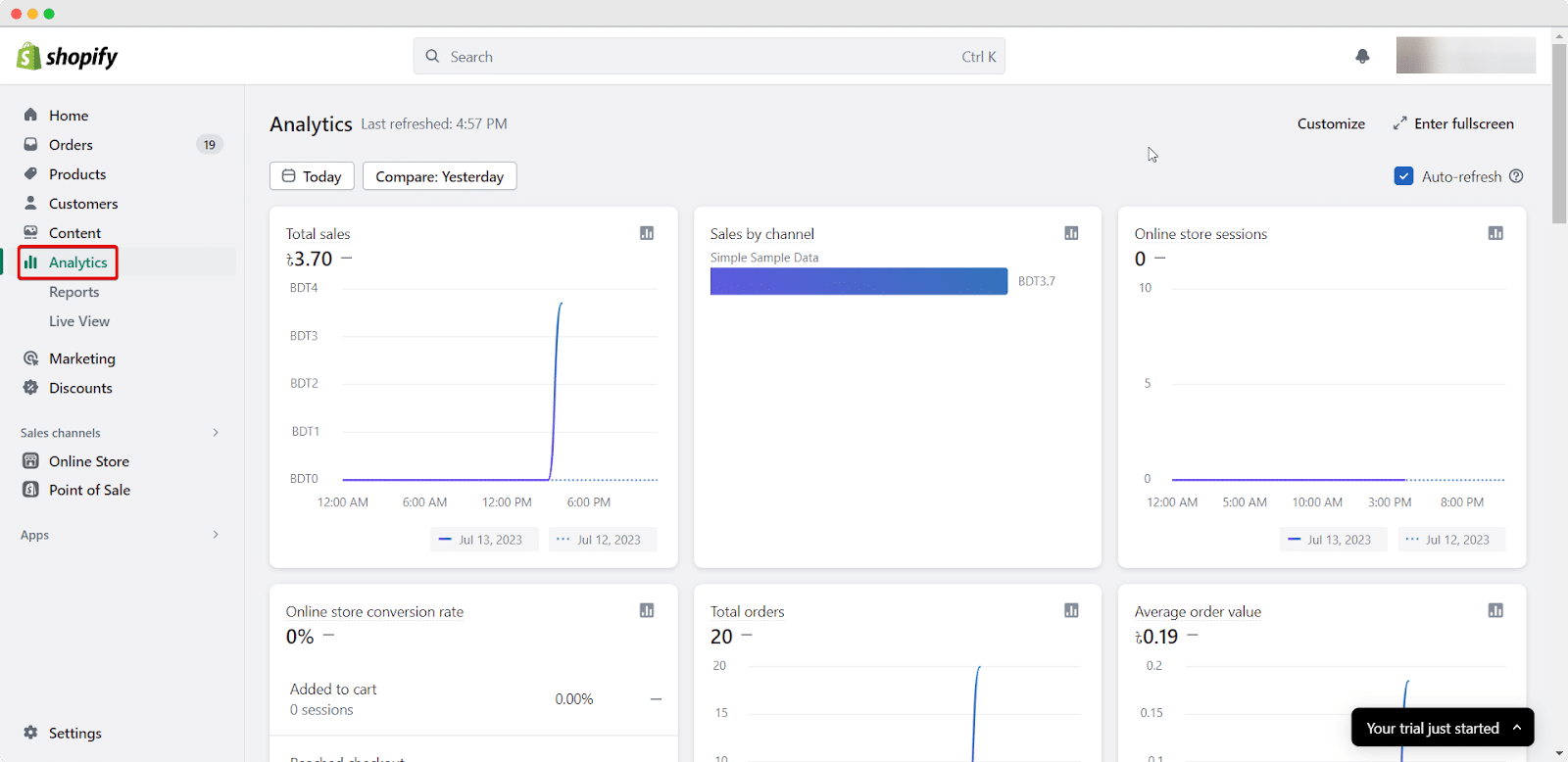 Shopify Analytics offers a bunch of things to store owners. Such as recent activity, insights of the visitors, store speed, transactions report, and many more. The best part, you as a store owner don't need to go to any platform or use any tools to get these important reports. Shopify Analytics has got you covered completely.
However, by comparing your Shopify store's key metrics to KPIs and benchmarks, you can make smarter business choices for your online store. This approach helps you –
✅ Maximize the impact of your marketing and advertising investments
✅ Highlight your brand on the most effective sales and marketing channels
✅ Choose the optimal products for both online and offline sales
✅ Gain valuable insights into consumer expectations
✅ Manage inventory to meet customer demand efficiently
✅ Plan for higher profit margins based on data-driven strategies
✅ Maintain financial stability, and improve tax management
10+ Metrics Of Shopify Analytics You Should Track For Your Store
Shopify Analytics provides insightful data that can help your e-commerce business thrive in this competitive era of online shopping. By knowing and analyzing different sets of data, such as total sales, net sales, conversion rates, refund rates, and many more from Shopify Analytics, you can plan strategically and make a profit with your business. Here, we're walking you through 10+ Shopify Analytics metrics that you should track to boost your Shopify store's conversion and sales. Let's start one by one.
#1 Total Sales
This Shopify Analytics metric can help you to track your Shopify stores' total sales or revenue within a specific timeframe. It provides insights into peak sales periods, successful products, and customer buying behavior. By using this metric in inventory reports, you can analyze patterns, prepare for peak times, and prioritize their focus on top-performing products.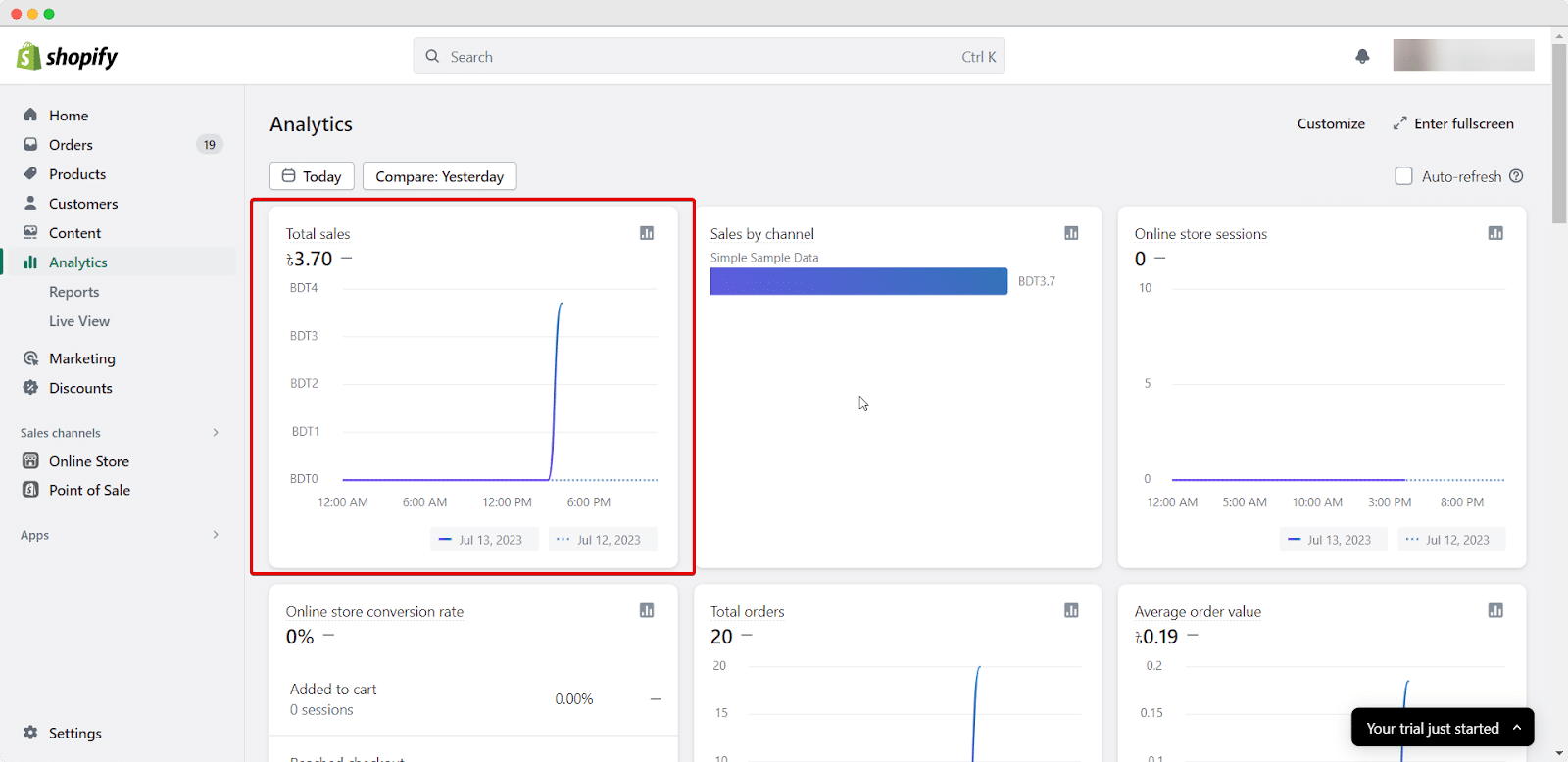 #2 Net Sales
Net sales are the sum of total sales, discounts, returned goods, and allowances for damaged items. This important figure reveals the true revenue generated by your online store and indicates whether it has experienced growth or decline.
The impact of this metric is far-reaching, affecting various aspects such as product pricing and inventory management. If your Shopify store surpasses the industry average in terms of both gross and net sales, it could mean they are providing larger discounts or experiencing a higher volume of returns compared to their competitors in the industry.
#3 Average Order Value (AOV)
Average order value is one of the prominent metrics of Shopify Analytics. Monitoring this metric holds utmost importance in every Shopify report. It provides you with a clear understanding of the maximum profitable expenditure you can make for acquiring customers.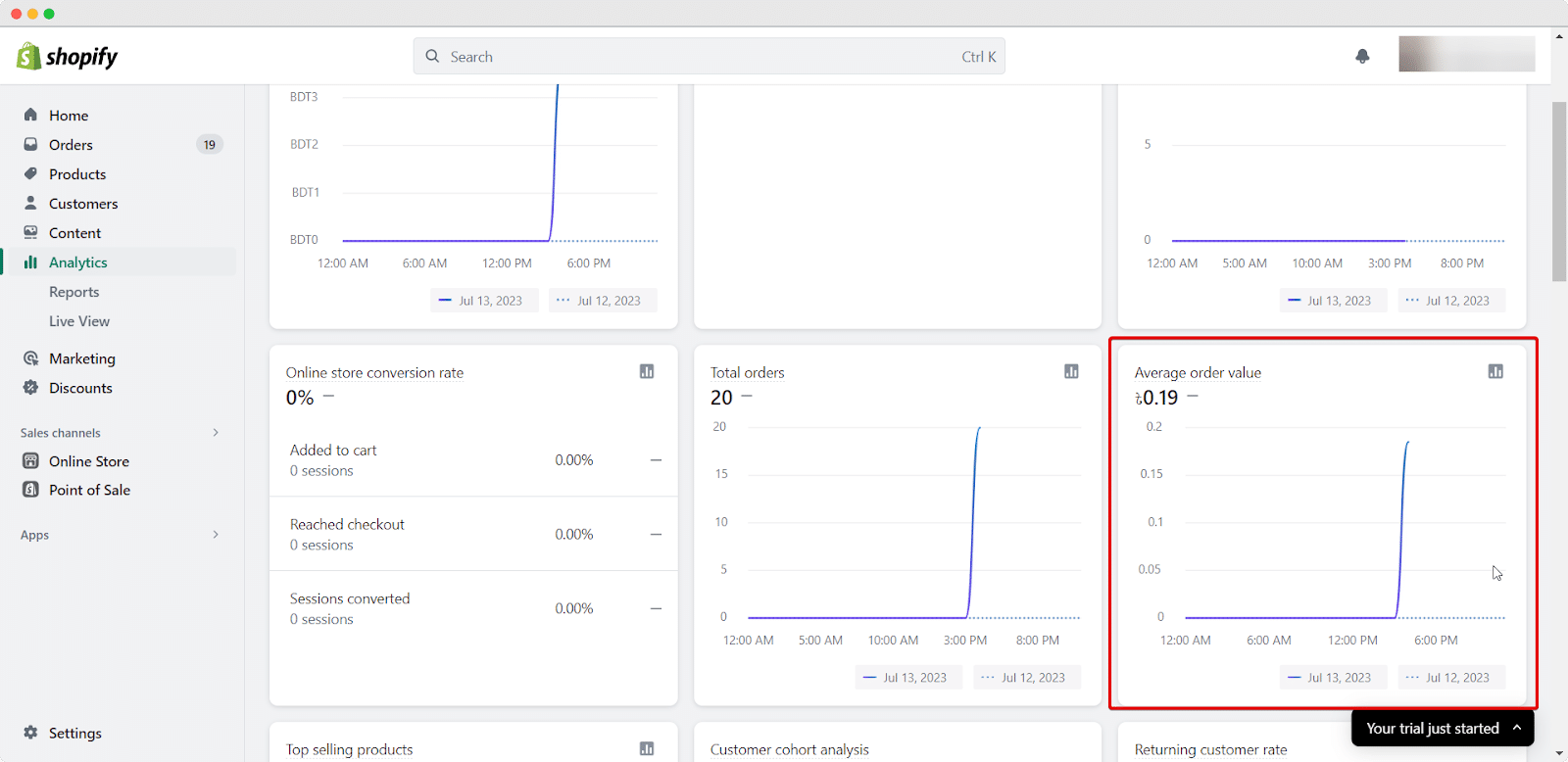 #4 Online Conversion Rates
To ensure your websites are designed effectively to boost visitor purchases, monitoring this metric is crucial. On average, online stores achieve a conversion rate of approximately 3%. However, a survey conducted in January 2022 by Littledata among 3768 Shopify stores revealed that the average conversion rate was 1.9%.
Remember, the conversion rate encompasses more than just sales. It also involves employing Calls To Action (CTAs) to motivate your site visitors, to – click on ads, add items to their shopping cart, subscribe to a mailing list, and share social media posts.
#5 Returning Customer Rate
The returning customer rate measures how many of your customers have made multiple purchases from your store. It shows how often people come back to buy from you again. This important metric of Shopify Analytics reveals customer loyalty and the long-term value they bring to your business. On average, studies indicate that repeat customer rates range from 20% to 40%, highlighting the significance of fostering repeat business.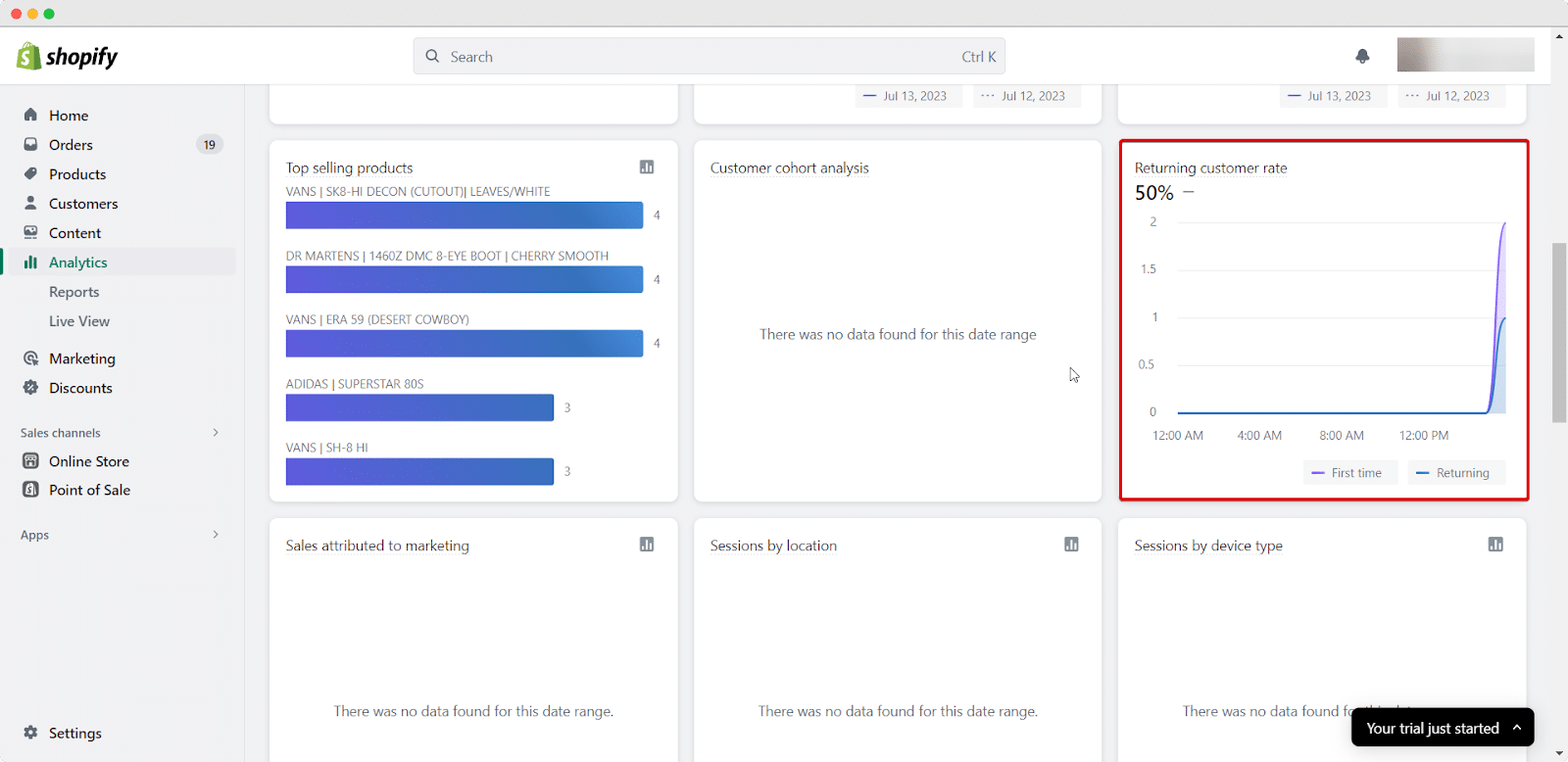 #6 Refund Rate
The refund rate serves as a crucial quality assurance metric, allowing you to determine which products fail to meet customer expectations. You are always eager to satisfy your customers, so need to identify which products aren't meeting expectations. You have two options here: either remove these products from your catalog or make pricing adjustments by getting the refund rate analytics.
#7 Sales By Channel
The Sales by channel metric reveals how many sales you've made through different channels, such as your online store, buy button, or app. By analyzing this data, you can pinpoint areas that require attention and direct your marketing efforts toward boosting sales.
#8 Sales By Referrer
The sales by referrer metrics reveal the sources of your sales, giving you valuable insights into their origins. It's like having a map that shows you exactly where your sales are coming from.
For instance, when customers click on a link shared on social media, it falls under the 'Social' category. Similarly, if they come through a link in an email, it is categorized as 'Email.' When customers directly enter your store's URL into their browser, it is counted as a 'Direct' referral. If they discover your store through a search engine's results page, it falls under the 'Search' category. Lastly, if the source of the referral is unknown, it is labeled as 'Unknown.'
This metric allows you to understand the diverse channels through which your sales are generated, empowering you to make informed decisions to optimize your marketing strategies and drive further success.
#9 Products By Type
Products by type is another important section of Shopify Analytics. Keeping a close eye on the product types in Shopify Analytics is crucial. From this analytics, you can find out which types of products are selling well and which ones are struggling. After having the insights, you can go for a proper marketing strategy that could definitely boost the sales of slower-moving products.
#10 Top Products Sold
With this metric, you can discover the true interest of consumers and get data about which products are most popular based on their sales volume. It goes beyond revenue and order numbers, giving you a clear understanding of which products are the crowd favorites. Stay ahead of the competition by ensuring these popular items are always in stock, satisfying customers and maximizing sales potential.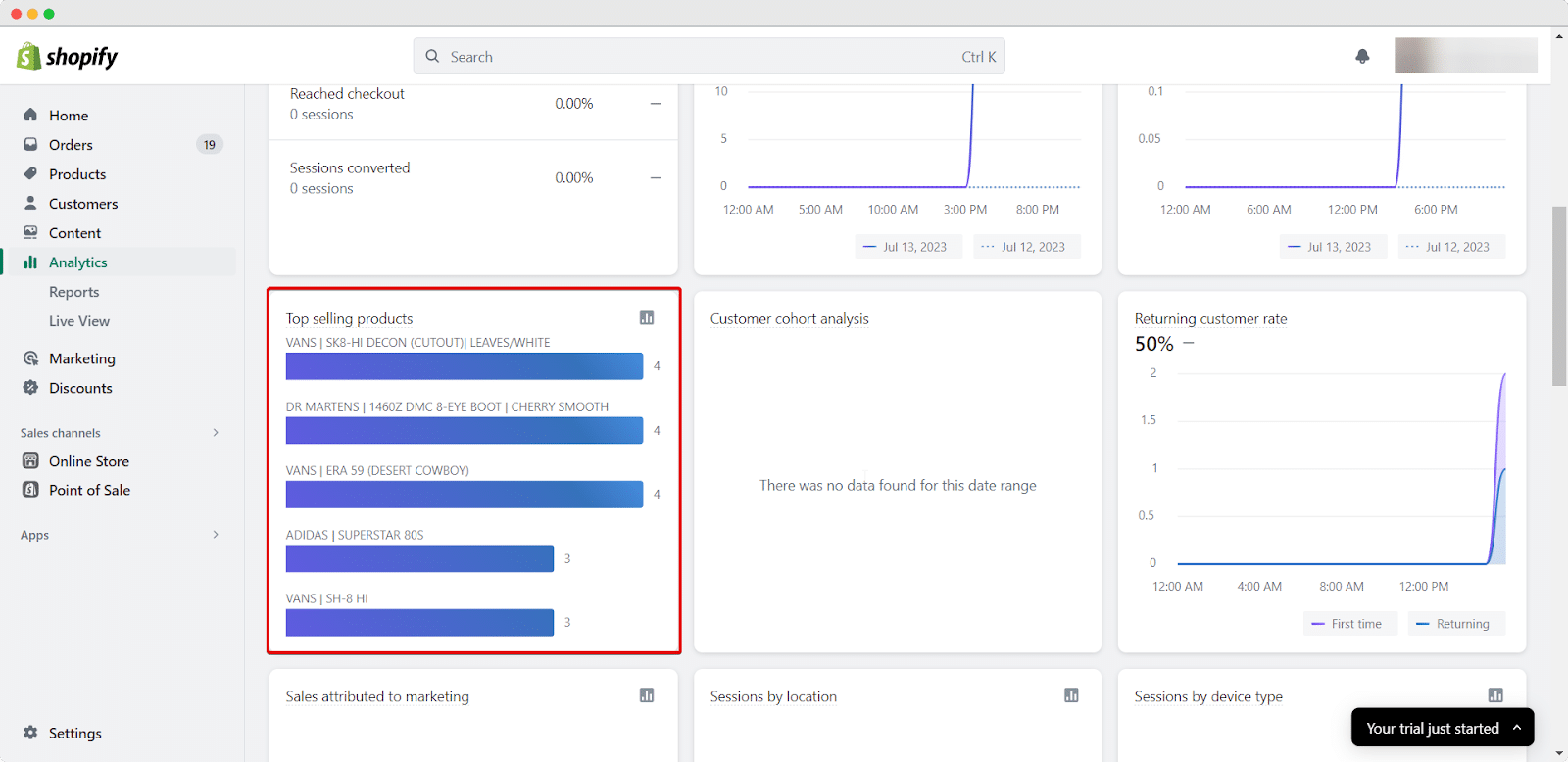 #11 Shipping & Taxes
The shipping metric of Shopify Analytics keeps a record of how much you spend on delivering products to your customers. It includes shipping charges, minus shipping discounts and refunded shipping amounts. Plus, you need to stay updated on your Shopify store's tax expenses. This metric calculates the overall tax amount based on their orders.
Use Shopify Analytics & Track Key E-commerce Metrics
Embracing the dynamic capabilities of Shopify Analytics is the key to unlocking the true potential of your e-commerce business. By understanding how your Shopify store performs in real-time through the Shopify Analytics dashboard, you can make data-driven decisions that drive impactful marketing efforts, leading to increased conversions and sales.
We hope you have found this article informative and helpful. If so, don't forget to subscribe to our blog for more.