Your Shopify store design is a mandatory thing to focus on because maintaining an eCommerce store website is way more different than running a blog website where a lot of planning is involved. Here, in this blog, we are going to bring forward the 10 best Shopify store design apps that you need to have.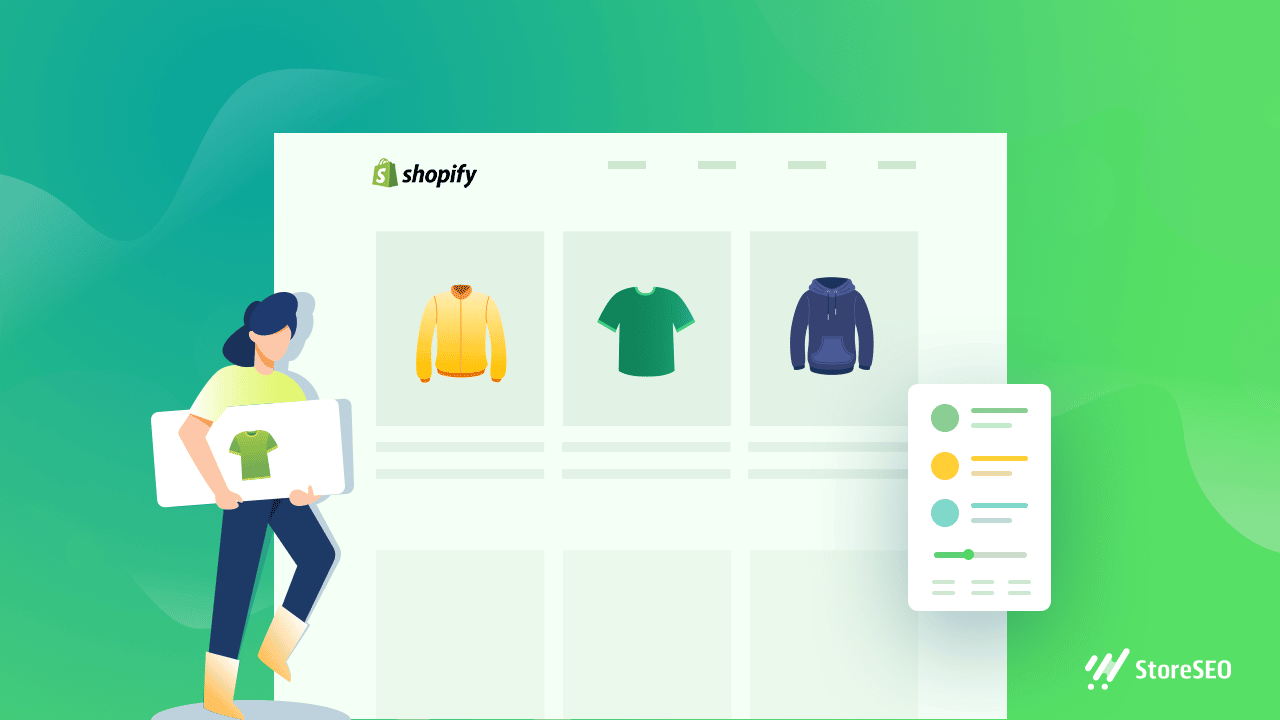 Why Do You Need Shopify Store Design Apps?
There are a variety of tools to assist your Shopify store. Designing your Shopify store wisely is important. You can not just create a store and sell products, rather you need to put consistent effort to make your Shopify store better. Shopify store design apps will help you in the following ways:
🚀 Make your Shopify store more organized
💥 Improve your store's SEO ranking
🎯 Enhance customer experience in your store
📈 Helps increase your sales and revenue
⭐ Deliver a satisfactory shopping experience
10 Best Shopify Store Design Apps You Must Use For Your Store
A proper store design app will help you structure your Shopify store and increase your store's sales. With so many options in the market, choosing the best store design apps for your Shopify store may be challenging. So we enlist the 10 best Shopify store design apps that you must use to upgrade your store.
LayoutHub ‑ Easy Page Builder (5.0⭐)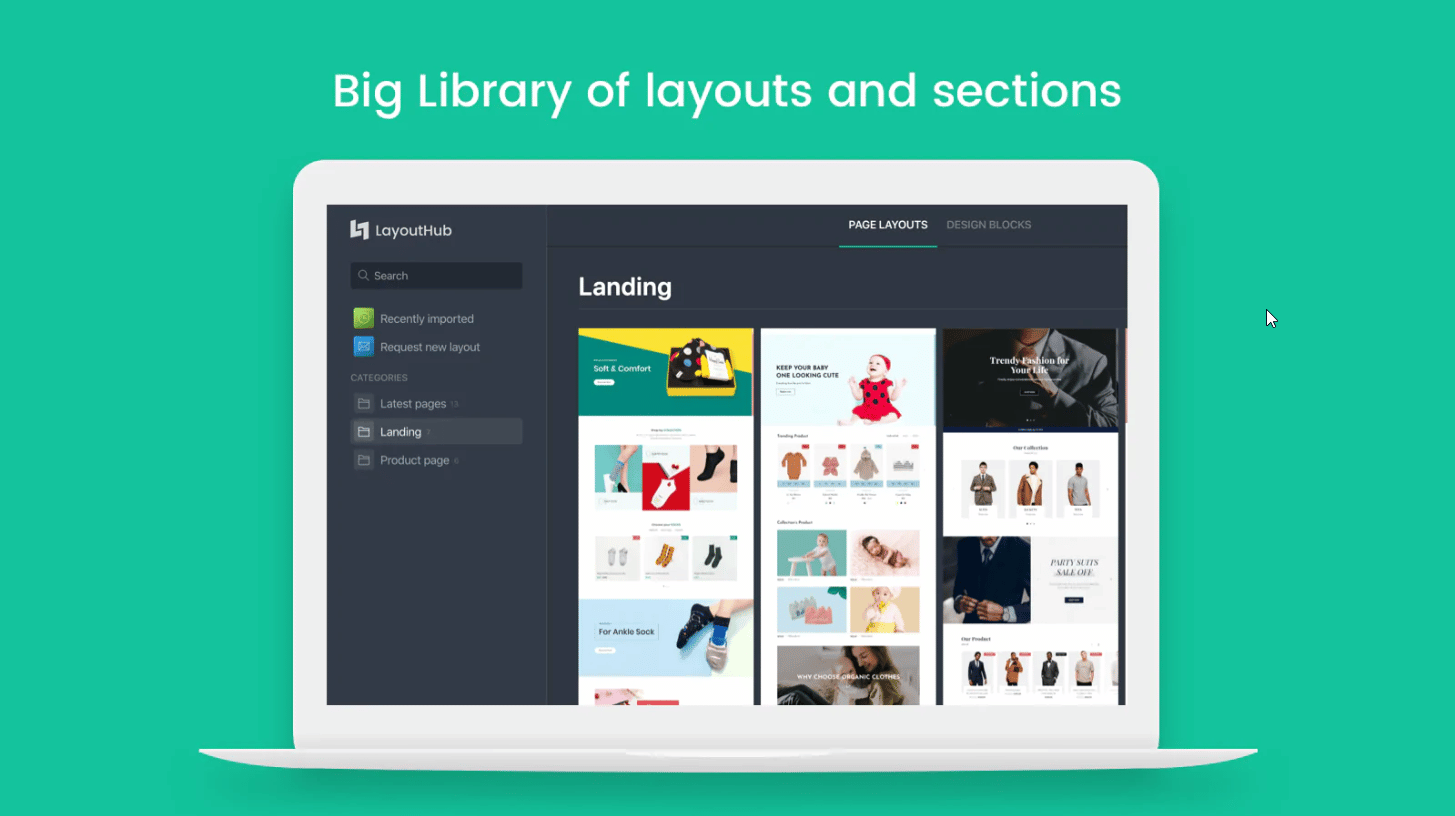 LayoutHub is an intuitive page builder that enables you to quickly set up an online store with any kind of page type. You can quickly import a full page layout based on any pre-made template or put each individual block in any location on the page. There's a collection of pre-made layouts and blocks that you can use. You can design home pages, product pages, landing pages, subpages, forms, and more.
Features:
Responsiveness on all devices
Compatibility with all Shopify themes
Large layouts library
Free Shipping Bar (4.9⭐)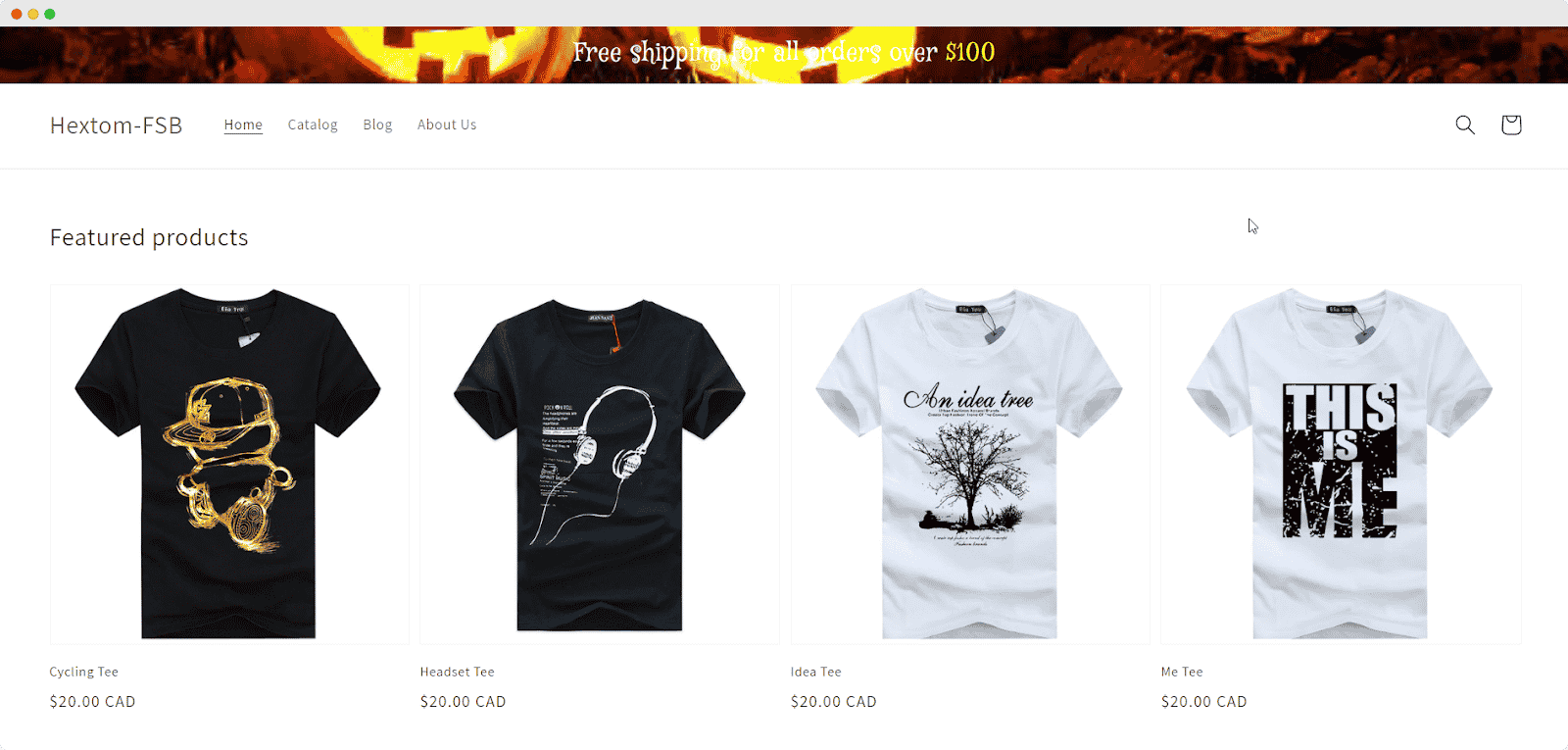 In our list, next, we are going to mention Free Shipping Bar that allows you to display various free shipping deals based on the country, pages, device, and consumer segments. When clients add more products to their shopping carts, you may promote your free shipping offer in a sliding, customizable bar and with promotional messages. You can keep track of each bar's success so you can determine which free shipping objectives result in the most sales.
Features:
Boost Cart Values & Sales
Advanced Targeting
Curated Themes & More
Easy Tabs (4.9⭐)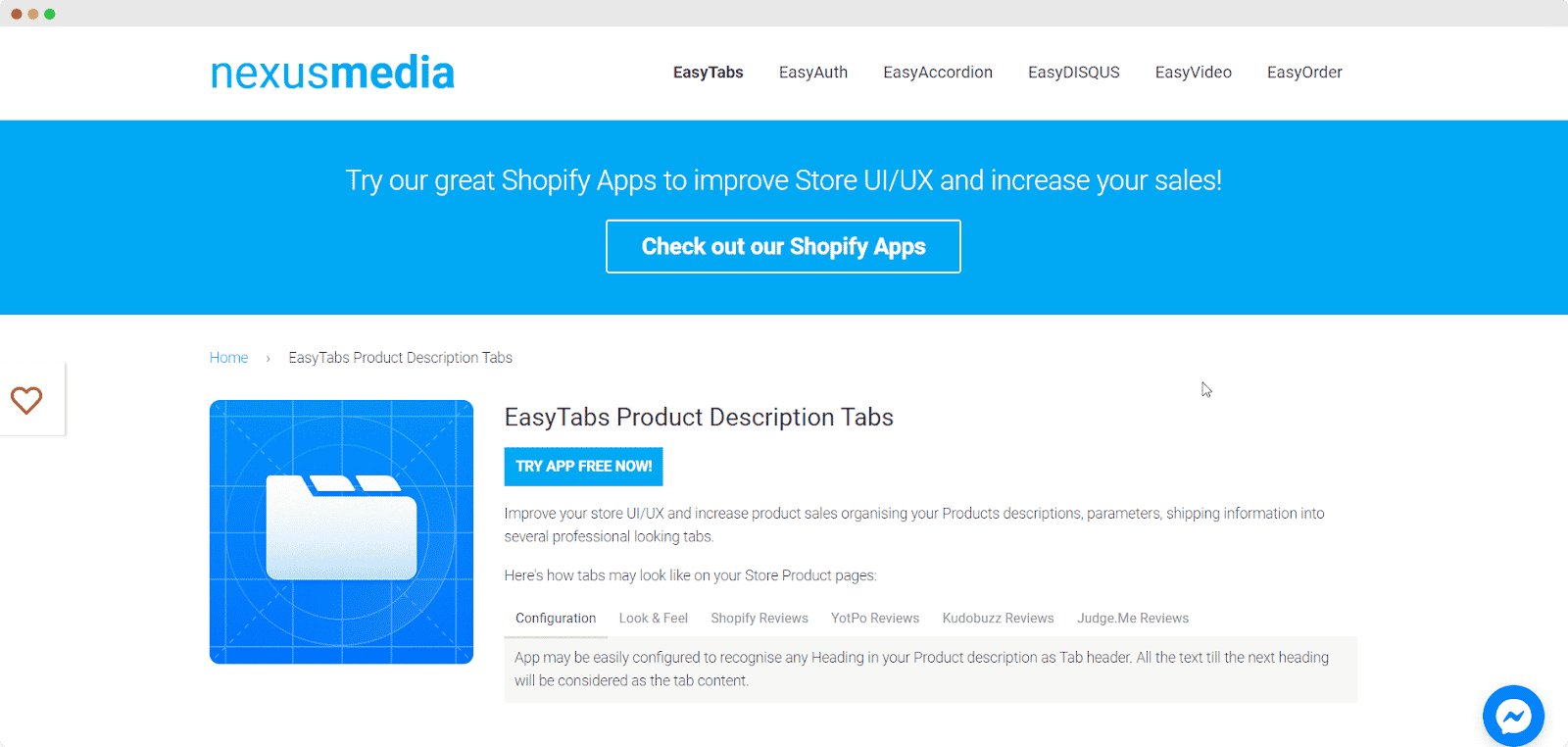 Our next Shopify store design app in this list is Easy Tabs. With Easy Tabs, you may assign tabs to specific collections, all the products at once, or each one individually. You can create tabs for product pages. With just a few clicks, you will be able to apply Tabs to the product pages. You can also change the tabs'/accordions' color scheme and tab configuration to more suit the store's aesthetic.
Features:
Static Tabs, Standard Tabs
Mobile Friendly Customizable Tabs etc
Color Swatch Pug (4.6⭐)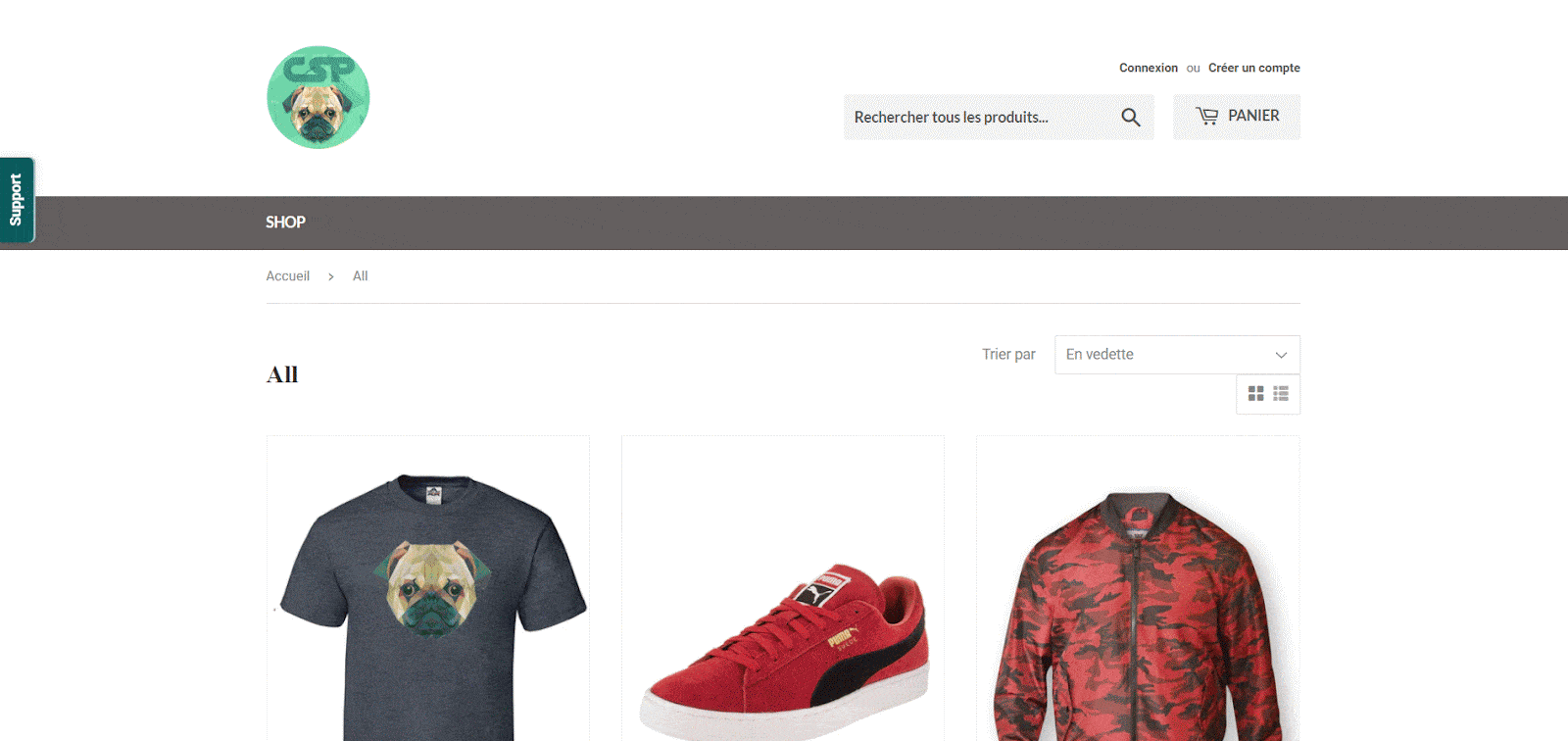 The next Shopify store design app that we have on the list is Color Swatch Pug which is an amazing app to improve user experience. Instead of visiting each product page, the user will be able to view the available color options and their photos directly from the collection page.
Features
Customizable Swatch Settings
Easy app setup
Fancy Product Designer (4.8⭐)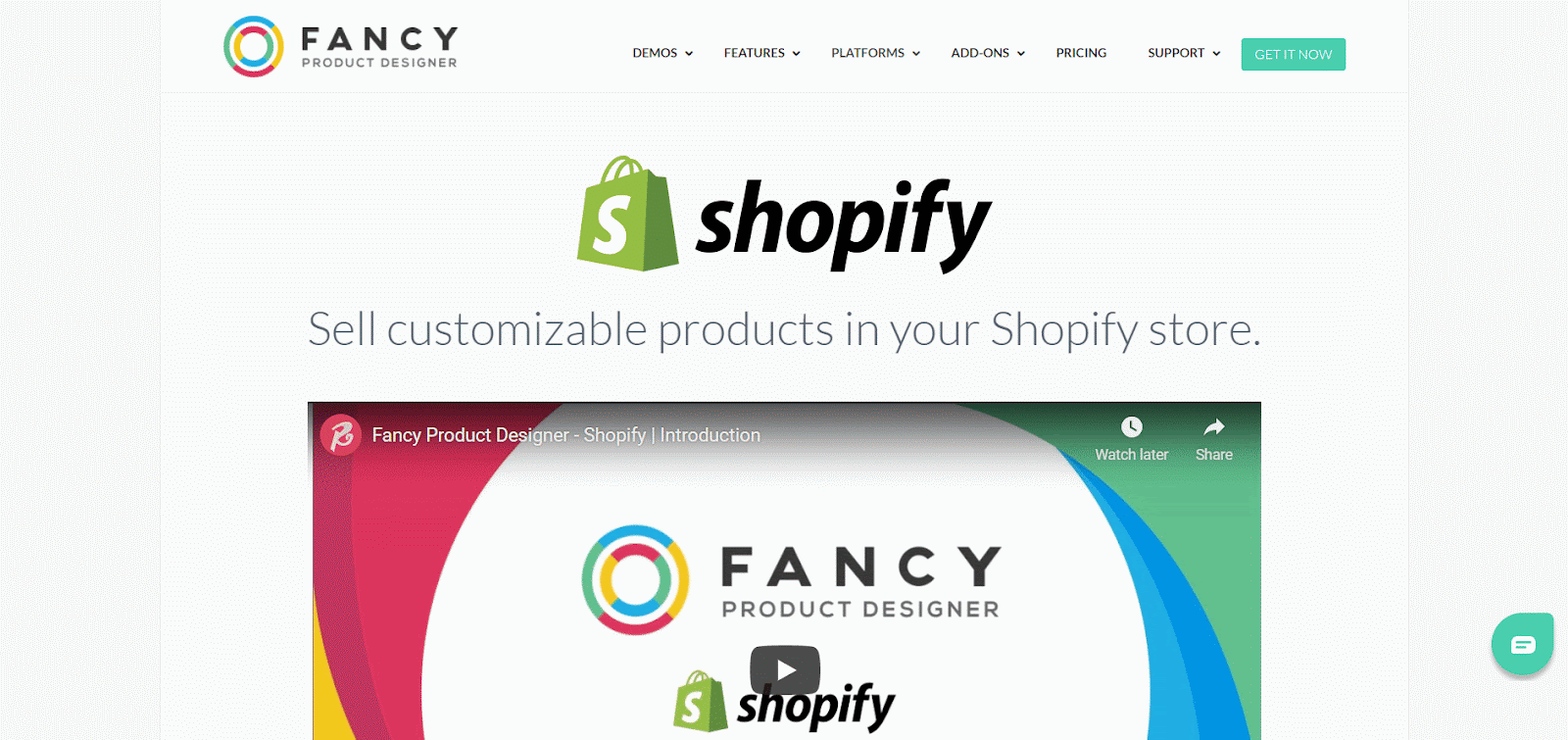 Next, we have the Fancy Product Designer app in this list which is a product design app for Shopify. This allows your customers to design whatever type of product they desire. It gives you absolute freedom to determine which product you want to customize and how. For different types of products and elements, you can set individual prices. You can offer your consumers a variety of color options, including a preset color, a predetermined set of colors from a color palette, and any color from a color picker.
Features
Flexible image & price adjustments
Variety of pre-made templates
Customizable interface and more
Simile – Similar Upsells (4.9⭐)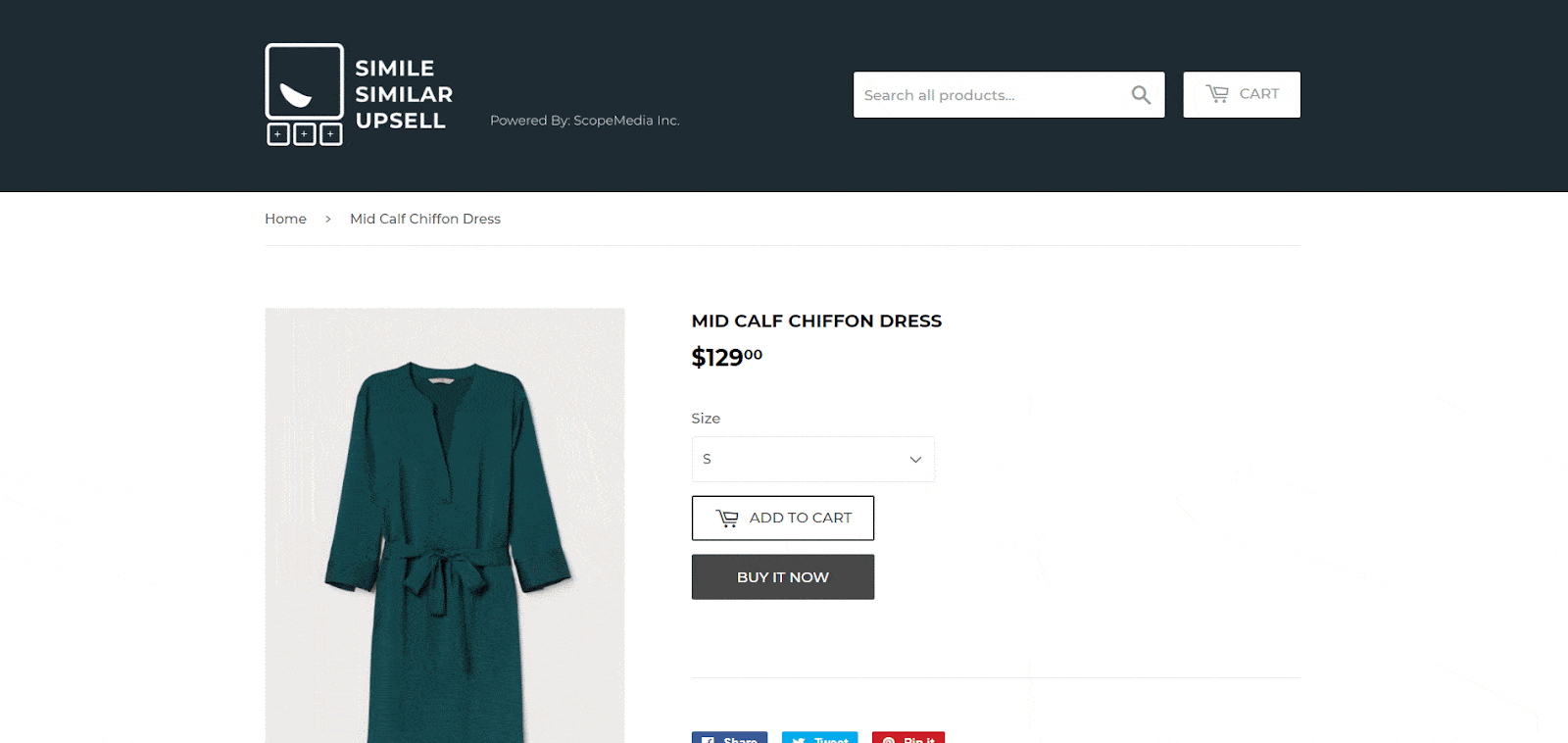 The Simile is an upsell app for Shopify that shows comparative product suggestions that can help you increase deal conversions by displaying item suggestions as a slider or framework on your item pages that are customized to match your store. This app will help you increase sales and average order value with smart product recommendations displayed on your product pages.
Features
Automation powered by AI
Easy setup without coding
Form Builder (4.7⭐)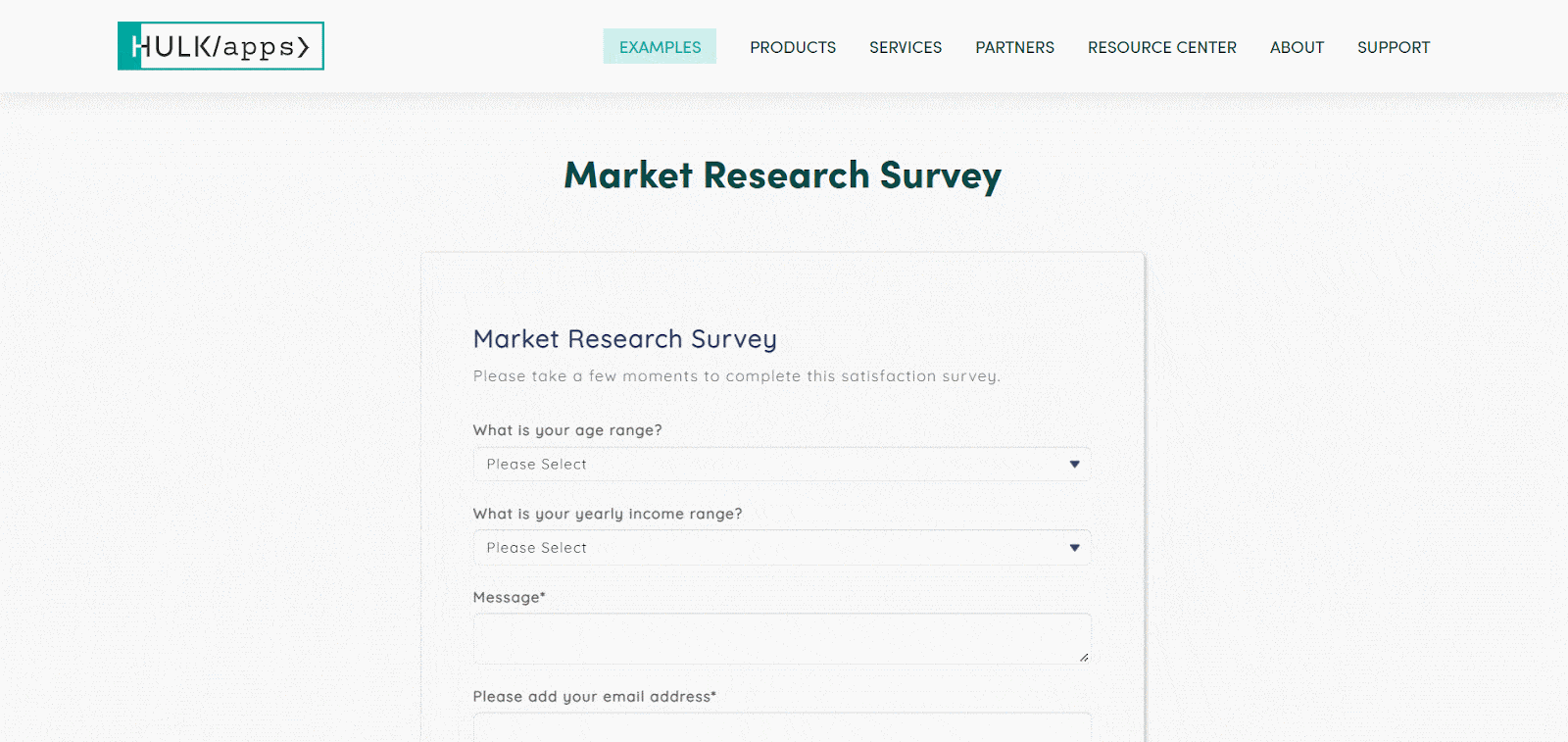 You can create advanced contact us form within a very short time with Form Builder. It's a powerful form builder app for Shopify having many useful features. With this Shopify app, you can build creative custom forms with a file or picture upload option, such as order forms, donation forms, registration forms, etc.
Features:
MailChimp/Klaviyo Forms
Unlimited mobile-responsive forms and more
Privy (4.6⭐)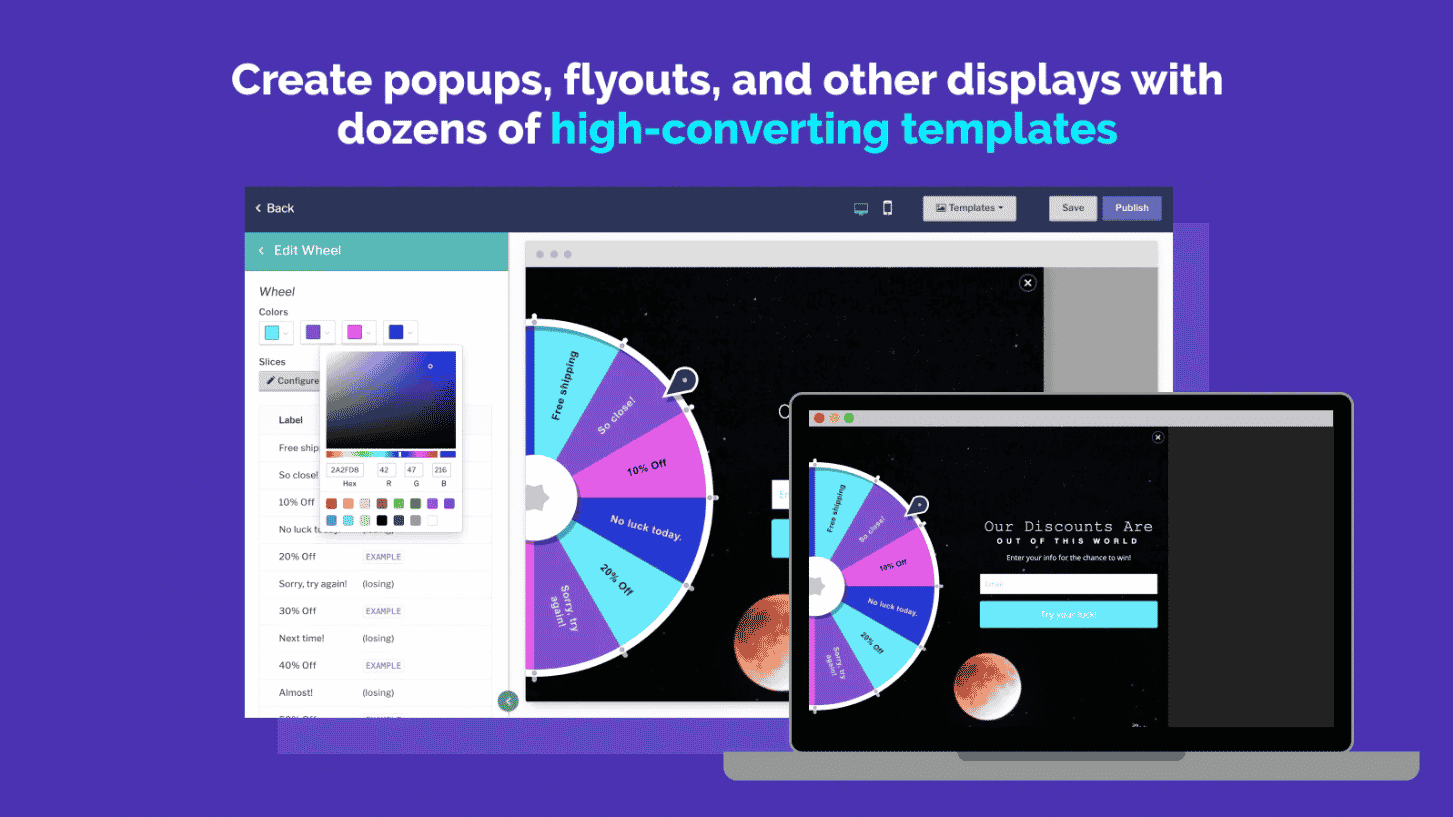 Privy is an email marketing app that lets you add beautiful pop-ups, banners & bars to engage the store visitors more with your business and generate more revenues. You can collect more contacts using our popup templates. Make a spin-to-win wheel part of your website to encourage SMS opt-ins and email sign-ups.
Features
cross-sell modals with add-to-cart buttons
Automate email marketing with newsletters
Monitor revenue generation and so on
ReConvert- Upsell & Cross-sell (5.0⭐)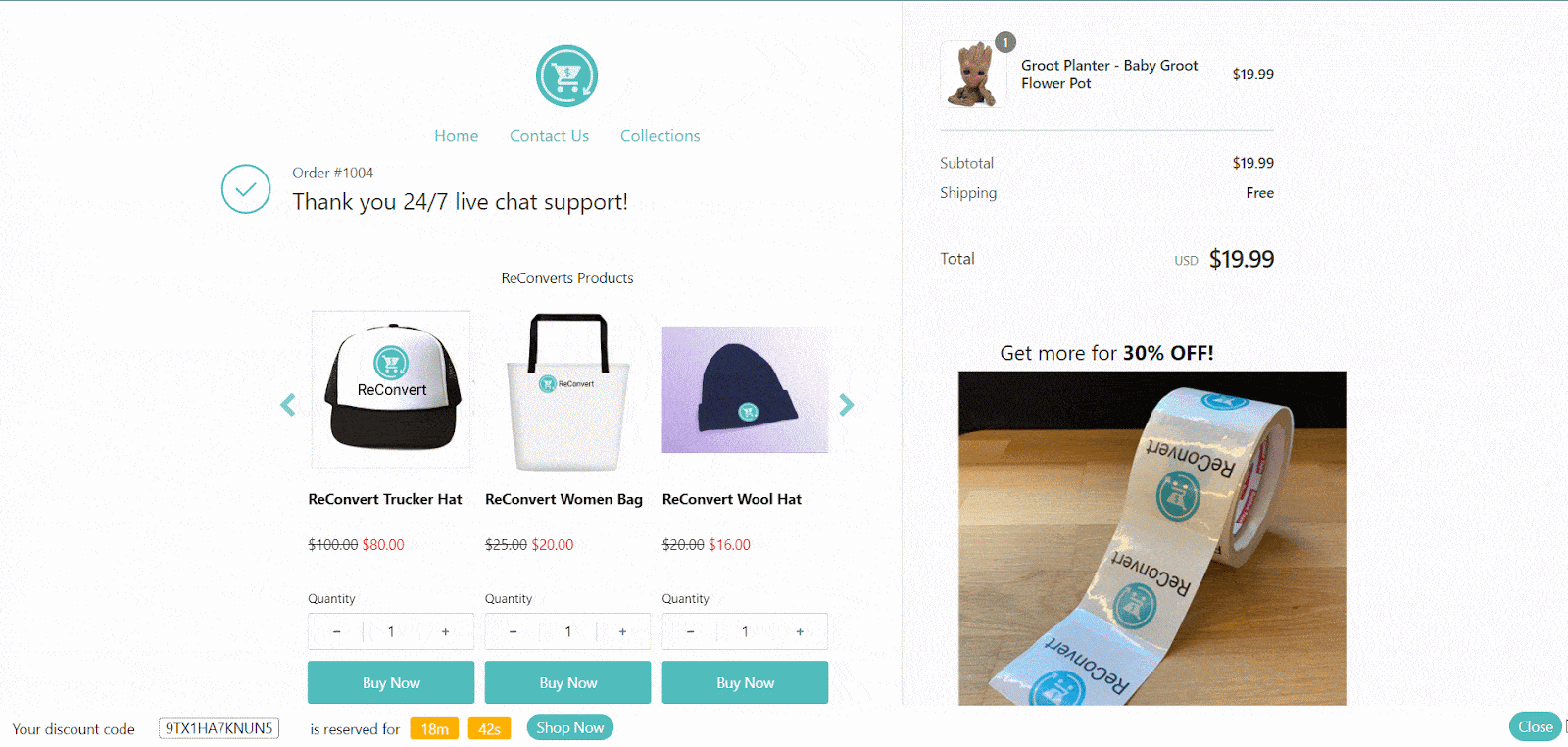 A good Shopify store design should clearly showcase products for upselling and cross-selling. So we have ReConvert- Upsell & Cross-sell app is in our list which is a great Shopify store design app for boosting sales and revenue. It helps you add products for upselling & cross-selling beautifully on your Shopify store. For a seamless workflow of your Shopify store, upsell and cross-sell apps are useful. ReConvert app is an advanced cross-selling & upselling solution. This lets you also make thank you pages that convert well and include suggestions for product upsells, customer birthday offers, and after-sell up-sale offers.
Features:
Implement and monitor post-purchase upsell funnels
Smart AI-product recommendation engine for personalized offers
PushOwl (5.0⭐)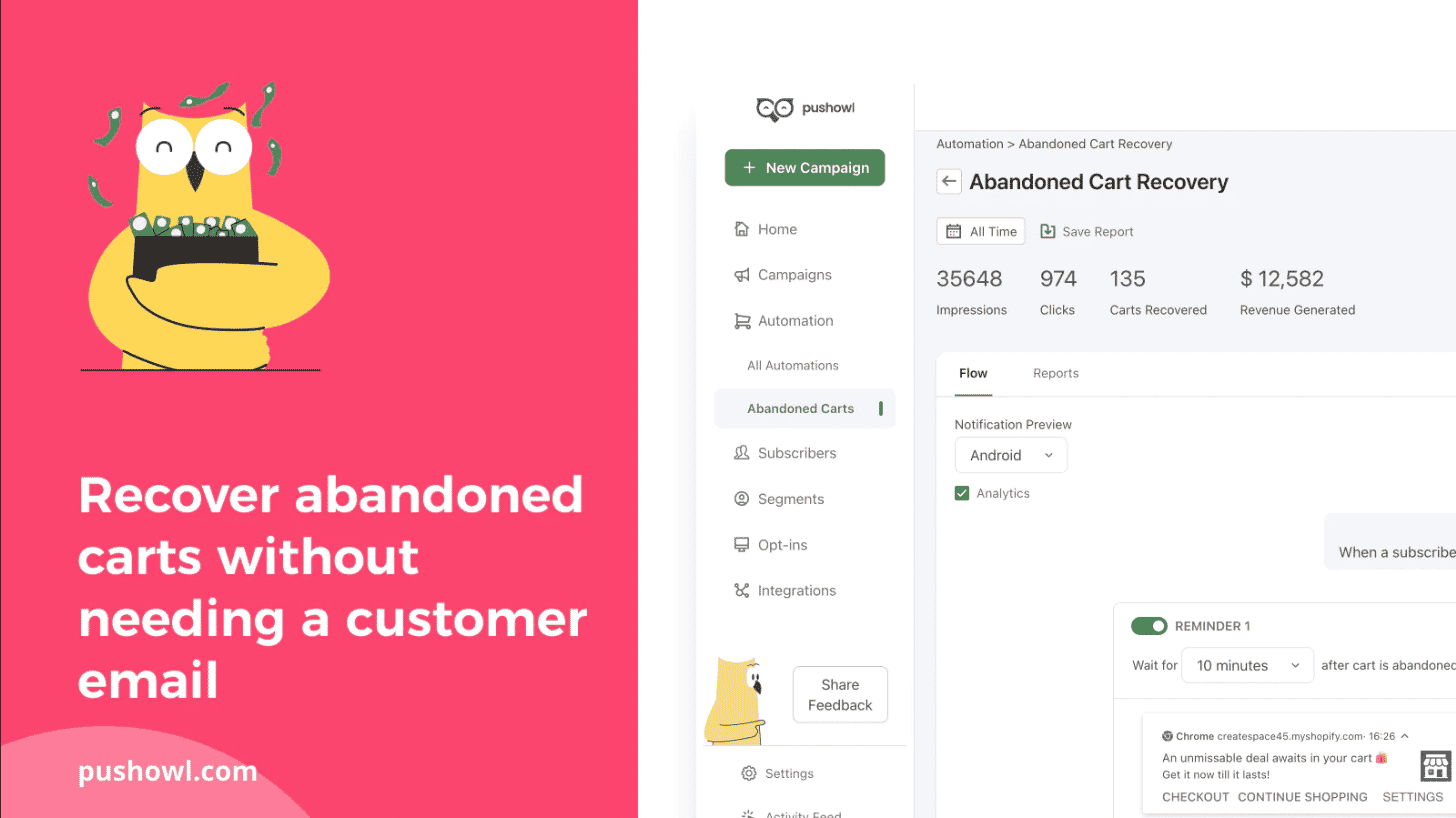 Next in our list, we will mention PushOwl – a web Push Notifications app. With PushOwl, you can easily add website visitors to your subscriber list requiring no contact details like their email address or phone number. To increase sales and conversions, send web push alerts about deals and items right to your subscribers' device screens. This is the ideal marketing medium for rapidly capturing and reaching anonymous consumers.
Features:
Recover abandoned carts
Automated notifications
Integration with 18+ other Shopify apps like Judge.me, Stamped, Loox, PageFly, Growave, etc.
Design Your Shopify Store Creatively & Generate More Sales
Running your Shopify store efficiently is not an easy task. It requires a lot of creative planning and insights. So it's important that you design your store in such a way that boosts sales and helps your store grow.
Was this blog helpful for you? Share your experience in our Facebook Community and subscribe to our blogs for more updates and effective blogs.