Today, starting an eCommerce business is easier and more promising than ever. With the convenience of online shopping and the potential for reaching a global audience, entrepreneurs are flocking to the eCommerce space to grow their businesses and brands. One platform that has consistently proven itself as a reliable and user-friendly choice for launching your online store is Shopify. In this guide for 2024, we will explore how to start an eCommerce business with Shopify, from understanding why it's the right choice to providing you with a step-by-step plan to get started.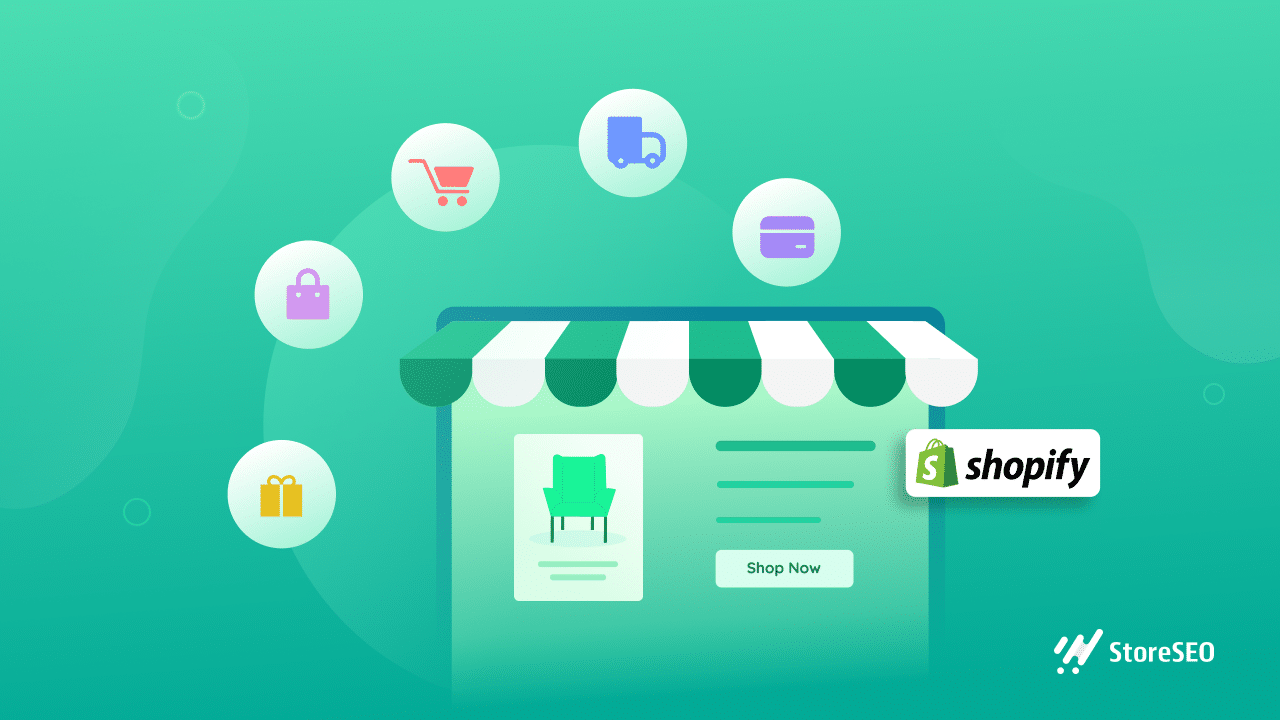 Why Should You Choose Shopify To Start An eCommerce Business
Shopify has established itself as a powerhouse in the world of eCommerce platforms. There are several compelling reasons why you should consider it for your online business venture. Have a look below.
Ease Of Use: Shopify is renowned for its user-friendly interface, making it suitable for both beginners and experienced entrepreneurs. You don't need to be a tech whiz to set up and manage your online store.
Customizability: Shopify offers a wide range of themes and templates that you can customize to create a unique and appealing storefront that aligns with your brand identity.
Scalability: Whether you're just starting or aiming for rapid growth, Shopify can scale with your business. It offers different pricing tiers and features to accommodate businesses of all sizes.
Secure & Reliable: Shopify takes security seriously, ensuring that your customer's data is protected. It also boasts high uptime, reducing the risk of downtime that could impact your sales.
App Ecosystem: Shopify's extensive app store allows you to add features and functionality to your store as needed. From marketing tools to inventory management, there's an app for almost everything.
Payment Processing: Shopify Payments makes it easy to accept payments online, and it also integrates seamlessly with popular payment gateways, ensuring smooth transactions.
Support & Resources: Shopify offers comprehensive customer support and a wealth of resources, including tutorials, webinars, and a community forum to help you navigate your eCommerce journey.
5 Steps Guide For 2024 To Start An eCommerce Business With Shopify
Now that you understand why Shopify is an excellent choice, let's dive into the step-by-step guide to starting your eCommerce business with Shopify in 2024. If you already have an offline business which you want to give an online presence, then you're already a few steps ahead. On the other hand, those starting fresh, begin by ideating a fitting business concept.

Before you start building your online store, you need a clear business idea and a well-defined niche. You need to research your target audience, competitors, and industry trends to identify a unique selling proposition (USP) that will set your business apart. Now, let's have a look at the steps below.
Step 1: Sign Up For Shopify & Choose A Shopify Plan
Your journey into the world of eCommerce begins with signing up for Shopify. Start by visiting the Shopify website and creating an account. The platform offers a convenient 14-day free trial, allowing you to explore its features and get a hands-on feel for how it works. During this trial period, you'll have the opportunity to experiment with building your online store.
While signing up, give careful consideration to your store's domain name. It's your digital address, so choose a name that's memorable, relevant to your business, and reflective of your brand identity. Shopify provides the option to purchase a domain name through their platform, simplifying the process.
Once your 14-day free trial concludes, it's time to select a Shopify plan that aligns with your budget and business requirements. Fortunately, Shopify offers various pricing tiers, ensuring flexibility as your business grows. You can easily upgrade your plan to access more features and resources as your online store flourishes, making Shopify an adaptable choice for eCommerce entrepreneurs.
Step 2: Customize Your Store To Create An Attractive Storefront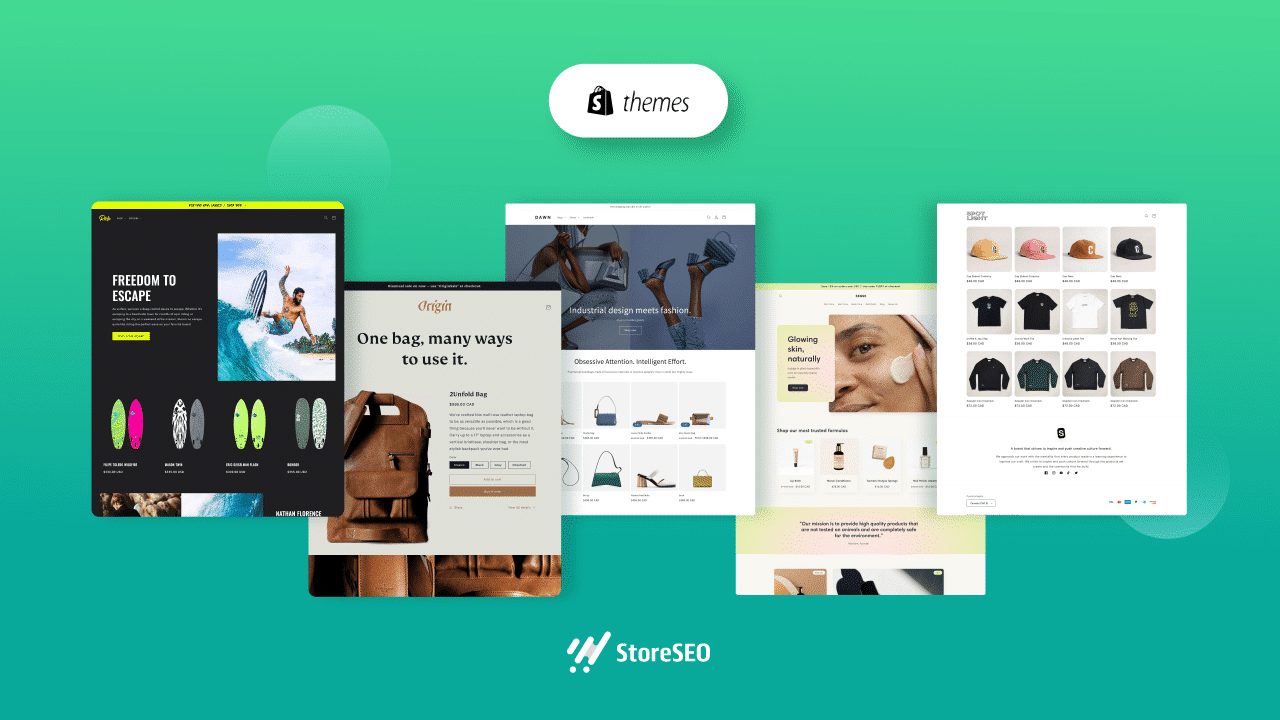 After signing up with Shopify, the next crucial step is to make your online store visually appealing and aligned with your brand identity. Start by browsing through the vast selection of themes available in the Shopify theme store. Choose a theme that resonates with your brand's personality and the type of products you're selling. Remember that first impressions matter in eCommerce, so select a theme that not only looks good but also enhances the user experience.
Once you've chosen a theme, it's time to make it your own. Begin by adding your logo and selecting brand colors that represent your identity. Consistency in branding is essential to build trust with your audience. Customize essential pages like the homepage, product pages, checkout page, policy page, contact page, etc. These pages should be informative, easy to navigate, and aesthetically pleasing. Ensure that your logo is prominently displayed and your brand colors are integrated into the design seamlessly. A well-customized store not only attracts visitors but also keeps them engaged, increasing the likelihood of conversions. With Shopify's intuitive customization tools, you can bring your brand to life and create a unique and appealing online storefront.
Step 3: Add Products To Make Your Shopify Store Live
Now that your Shopify store is set up, it's time to populate it with products that will entice and engage your customers. This step involves meticulous attention to detail. Start by gathering all the essential information about your products, including their names, descriptions, prices, unique selling points, etc. High-quality images are paramount; invest in clear, well-lit photos from various angles to showcase your products in the best possible light. These images are your virtual storefront windows, so make them as inviting as possible.
When crafting product descriptions, be both informative and persuasive. You need to clearly outline the key features and benefits of each item while using language that resonates with your target audience. You can organize your products into categories and collections to enhance navigation for your customers. Think of these categories as signposts guiding shoppers to their desired items. Additionally, you can utilize tags and attributes to make your products more searchable and don't forget to optimize your listings for search engines to enhance discoverability. By taking these steps to present your products in the most appealing and user-friendly way, you're setting the stage for a successful eCommerce venture with Shopify.
Step 4: Set Up Payment & Shipping Method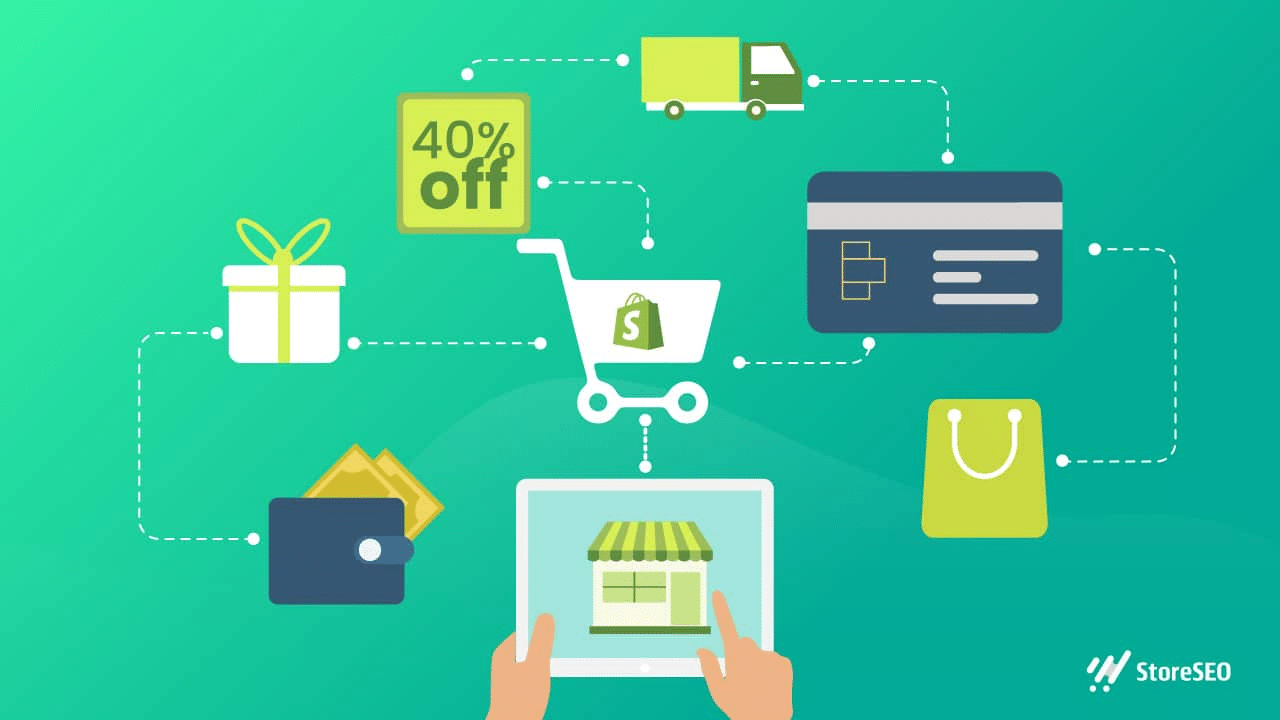 Efficient payment and shipping systems are the backbones of any successful eCommerce operation. Shopify simplifies this process by offering a range of options. Begin by configuring your payment gateways. While Shopify provides several choices, Shopify Payments is often the easiest to set up, seamlessly integrating with your store. However, consider offering multiple payment methods to accommodate customer preferences, including credit and debit cards, digital wallets, and alternative payment options like PayPal.
Now, it's time to turn your attention to shipping. You should define clear and competitive shipping rates and methods based on your product dimensions and target regions. You have to ensure transparency in your shipping policies and communicate estimated delivery times to manage customer expectations effectively. You can leverage Shopify's shipping features to automate shipping calculations and generate shipping labels, saving you time and reducing the risk of errors. By meticulously setting up payment and shipping methods, you establish a reliable foundation for your eCommerce venture, instilling trust and convenience in your customers.
Step 5: Launch & Market Your Store
Before unveiling your online store to the world, meticulous preparation is essential. Thoroughly test your website to ensure flawless functionality. This includes checking for broken links, assessing the efficiency of the checkout process, and confirming that your site is responsive and user-friendly on both desktop and mobile devices. A seamless shopping experience is key to customer satisfaction.
When your store is ready, it's time to shout it from the digital rooftops. You can implement a multi-faceted marketing strategy that leverages various channels, including social media, email marketing, content marketing, and paid advertising. Shopify equips you with built-in marketing tools and apps to enhance your store's visibility and reach your target audience effectively. Well, you have to remember that marketing is an ongoing effort. So you have to continuously work on it.
Continual analysis is vital to maintaining and growing your eCommerce business. Shopify's analytics tools enable you to monitor your sales, website traffic, and customer behavior. By scrutinizing this data, you can identify areas for improvement and seize opportunities for growth. You must regularly optimize your store, whether it's tweaking product descriptions, adjusting marketing strategies, or expanding your product range. This dynamic approach ensures your business not only survives but thrives in the ever-evolving eCommerce landscape.
Power Up Your Online Store With Some Exciting Tools
As we dive into the world of eCommerce in 2024, the need to stand out and succeed in this dynamic market is more crucial than ever. To give your Shopify store that extra edge, here are two exciting tools that can supercharge your online business, enhance your marketing efforts, and elevate your customer experience.
StoreSEO: Right SEO Tool To Boost Search Engine Rankings

Getting noticed in the vast eCommerce sea can be challenging, but StoreSEO equips you with the tools to navigate effectively. With its on-page SEO recommendations, you can optimize your Shopify store for search engines. By improving your site's visibility, you can attract organic traffic and capture the attention of potential customers. StoreSEO empowers you to fine-tune your content, enhance meta descriptions, and implement structured data, ensuring your store ranks higher in search engine results.
Features:
✅ Powerful SEO scanner with detailed reports & analysis to improve Google ranking
✅ Images optimization for SEO using image alt text with options for bulk editing
✅ Google Analytics and Google Search Console to submit sitemaps
✅ Local SEO with JSON-LD schema markup to boost visibility
✅ Templates for meta titles, descriptions & much more
BetterDocs: Best Documentation Tool To Improve Customer Support

Providing exceptional customer support is a must for building trust and loyalty. BetterDocs is a knowledge base tool that allows you to create an organized repository of helpful articles, FAQs, and documentation for your products and services. By making this resource easily accessible, you empower your customers to find answers quickly, reducing the need for extensive support requests. BetterDocs streamlines your customer support processes, leading to a better overall customer experience. Satisfied customers are more likely to return, and they may become advocates, spreading the word about your brand and products.
Features:
✅ Magic AI Autowrite feature to generate FAQs & documentation instantly
✅ Quick Order Tracking feature to let customers provide instant feedback
✅ Advanced Analytics tool to analyze knowledge base performance
✅ Live chat by a powerful integration with WhatsApp & Messenger
✅ Easy FAQ sections to build a knowledge base as a help center
Ready To Start Your Online Store With Shopify?
Starting an eCommerce business with Shopify in 2024 presents a world of opportunity. With its user-friendly platform, extensive customization options, and support resources, Shopify makes it easier than ever to turn your entrepreneurial dreams into a reality. By following this step-by-step guide, you can position your online business for success in the competitive world of eCommerce. So, why wait? Start your eCommerce journey with Shopify today and join the ranks of successful online entrepreneurs.
Do you think this blog is helpful? If yes, then don't forget to subscribe to our blog to read more blogs, tutorials, tips, and tricks. You can also join our Facebook community where you can connect with others.