Mobile commerce has experienced rapid growth in recent years, transforming how customers and companies engage. Businesses need to stay current with the newest trends and best practices in mobile commerce, given the ongoing improvements in technology. This blog post will help you to identify significant trends and best practices for the future of mobile commerce or m-commerce to help companies succeed in the mobile-driven marketplace. Let's get started!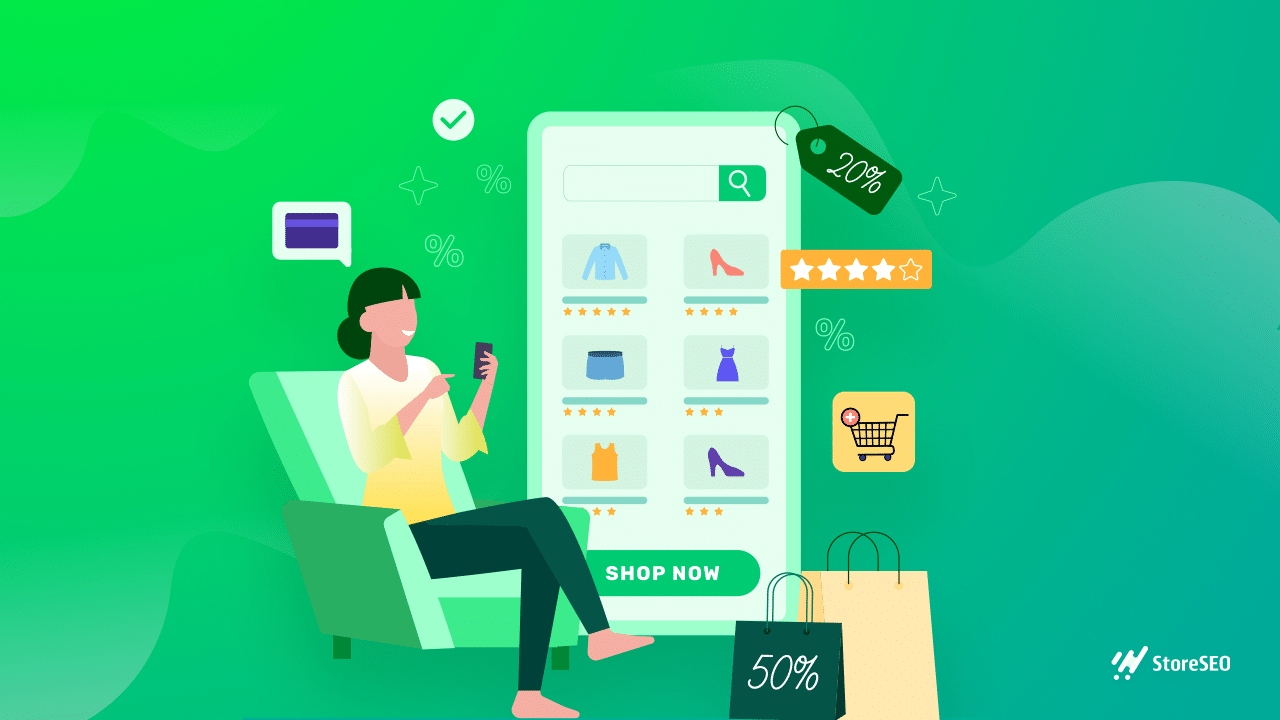 What Are The Benefits of Mobile Commerce?
Both businesses and consumers gain greatly from mobile commerce. The following are some major benefits of mobile commerce you should check:
Accessibility & Convenience:
Mobile commerce allows consumers to make purchases and engage with businesses anytime and anywhere using their smartphones or mobile devices. It eliminates the need to visit physical stores which provide convenience and accessibility to a wide range of products and services at the fingertips.
Enhanced User Experience:
To give customers seamless experiences, mobile commerce systems frequently prioritize responsive design and user-friendly interfaces. User satisfaction is increased overall thanks to the simple navigation, rapid loading times, and expedited checkout procedures offered by mobile-optimized websites or specialized apps.
Increased Sales & Business Growth: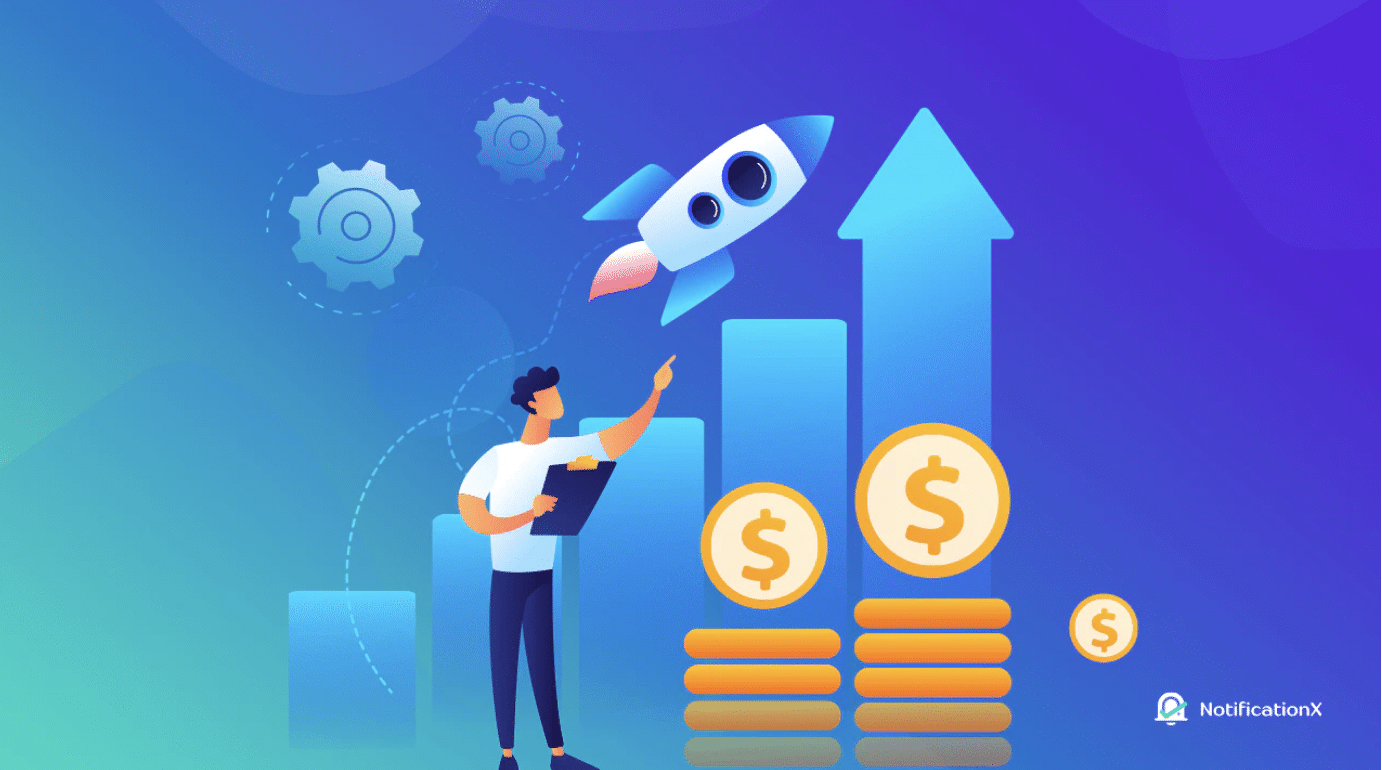 Mobile commerce comes with new ways to reach a larger audience. Businesses can easily reach a bigger market and boost sales thanks to the rise of smartphones and the ubiquity of mobile internet. Additionally, mobile commerce promotes impulsive purchases and offers chances for upselling and cross-selling via tailored recommendations and focused advertisements.
Data Collection & Analytics:
Businesses can use the massive volumes of data generated by mobile commerce to get insights into their customers' behavior, preferences, and buying habits. This information can be used to create data-driven decisions for business growth, enhance product offers, and optimize marketing efforts.
Latest Trends For Mobile Commerce
Accessibility, convenience, improved user experiences, personalization, a range of payment choices, location-based services, integration with developing technologies, more potential for sales, and insightful data are all features of mobile commerce. Embracing mobile commerce can help to succeed in the digital age and meet the changing requirements and tastes of consumers who are savvy about using mobile devices.
This section will delve into the latest trends for mobile eCommerce implementing the recommended practices; businesses can optimize their mobile commerce strategies, enhance customer experiences, and drive growth in the mobile-driven economy. Let's explore the exciting world of mobile commerce trends together:
One Click Ordering
One-click ordering on mobile eCommerce has gained significant popularity due to its ability to provide a seamless and convenient purchasing experience. Customers may finalize their purchases with a single tap or click rather than repeatedly entering their shipping and payment details. Numerous advantages come with this shortened procedure, such as a frictionless user experience, time and effort savings, higher conversion rates, and a mobile-friendly approach.
Mobile Wallets and Payment Innovations:
Mobile wallets have gained tremendous popularity, offering convenience and security to consumers. Businesses should emphasize integrating different mobile payment systems, such as Apple Pay, Google Pay, and Samsung Pay, as the future of mobile commerce develops. The environment of mobile payments is also changing as a result of new technologies like blockchain and cryptocurrencies, which offer seamless transactions and improved security.
Progressive Web Apps (PWAs):
Progressive Web Apps are becoming increasingly prevalent in the mobile commerce space. PWAs combine the best features of mobile websites and native apps, offering an app-like experience directly through the mobile browser. Businesses can leverage PWAs to deliver fast-loading, responsive, and engaging mobile experiences, reducing friction and increasing conversion rates.
Personalization & Contextual Marketing:
M-commerce depends on providing customized experiences based on user preferences, behavior, and location. Businesses may provide specialized recommendations, targeted promotions, and location-based offers by utilizing data analytics and machine learning, which will increase customer engagement and loyalty.
Voice Commerce:
Voice assistants like Siri, Google Assistant, and Alexa are becoming more popular, which has expanded the possibilities for mobile shopping. Users can use voice commands to communicate with brands, search for products, and make purchases. Businesses should adapt their mobile commerce platforms to allow voice-enabled interactions as voice technology develops to guarantee smooth integration and customized experiences.
Augmented Reality (AR) & Virtual Reality (VR):
The immersive and engaging experiences that AR and VR technology can provide have the potential to completely change the mobile business landscape. Businesses can use augmented reality and virtual reality to present items in 3D, provide virtual try-on experiences, and generate fun brand interactions. These technologies can increase consumer engagement and increase revenue when integrated into mobile commerce platforms.
The Rise of Mobile Commerce In 2023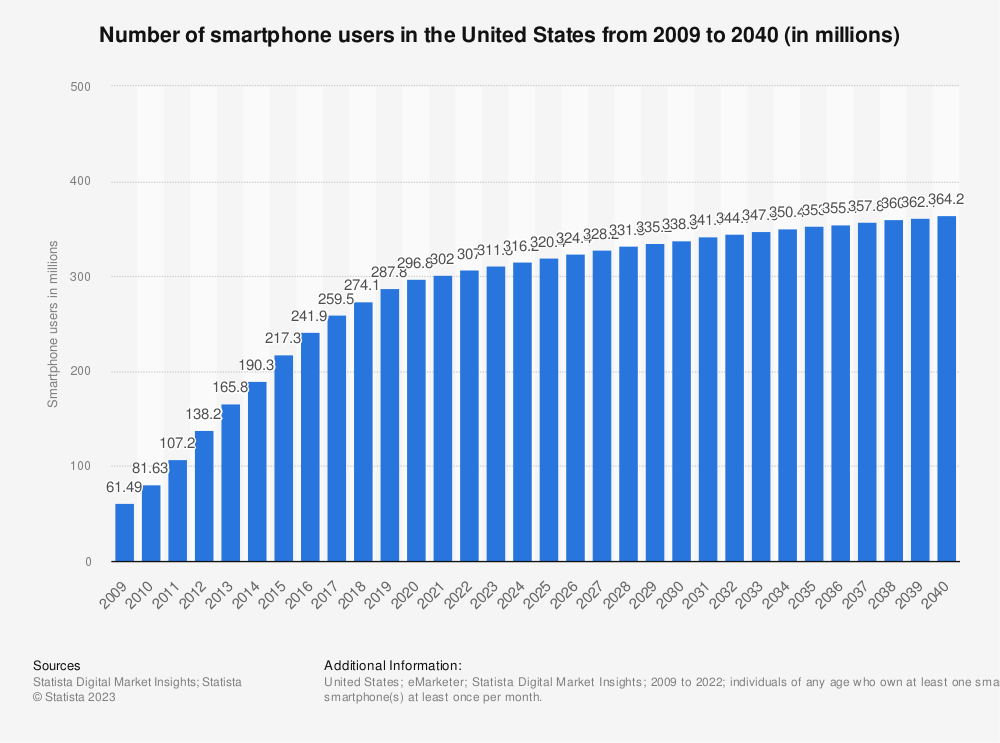 Source: Statistica (Influencer MarketingHub)
⭐"M-commerce sales are expected to reach $4.5 trillion and make up close to 70% of retail e-commerce sales by 2024." (Forbes)
⭐"By 2025, mobile retail commerce is projected to reach $710 billion, surpassing $430 billion in 2022." (Influencer MarketingHub)
⭐According to PWC, "71% of consumers surveyed would instead use a voice assistant to search for something online." ( Influencer MarketingHub)
⭐"Compared to a whopping 97% shopping cart abandonment rate on mobile websites, mobile apps only have a 20% abandonment rate." (Influencer MarketingHub)
⭐"Mobile wallet payments grew tenfold in five years—from $25 billion in 2016 to $275 billion in 2021." ( Influencer MarketingHub)
⭐"There are over 4.76 billion social media users globally. The hunger for connectivity and convenience is not subsiding anytime soon. It is essential to stay competitive by embracing m-commerce." (Influencer MarketingHub)
⭐"Mobile shopping comprised over half (55%) of overall online retail sales on Thanksgiving, up 8.3% year-over-year, according to Adobe." (RetailDive)
⭐"Shoppers went on to spend 61% of online sales through their smartphones on Christmas." (RetailDive)
Now It's Your Turn!
Businesses will have plenty of chances in the future of mobile commerce to engage with customers in novel ways. Businesses can stay ahead of the curve and develop smooth, enjoyable mobile commerce experiences by embracing trends like mobile wallets, PWAs, voice commerce, AR/VR, and customization. For businesses to succeed in the constantly shifting mobile-driven industry, staying informed and applying best practices will be essential.
Enjoyed this post? Make sure to subscribe to our blog for more fun tutorials.