Want to kickstart an eCommerce business that dominates the market? If so, you need to know which products are loved by the masses and are in top demand right now. Well, if you are trying to figure that out, you have arrived at just the place because, with this blog, we will share a list of the top 15+ trending products to sell online.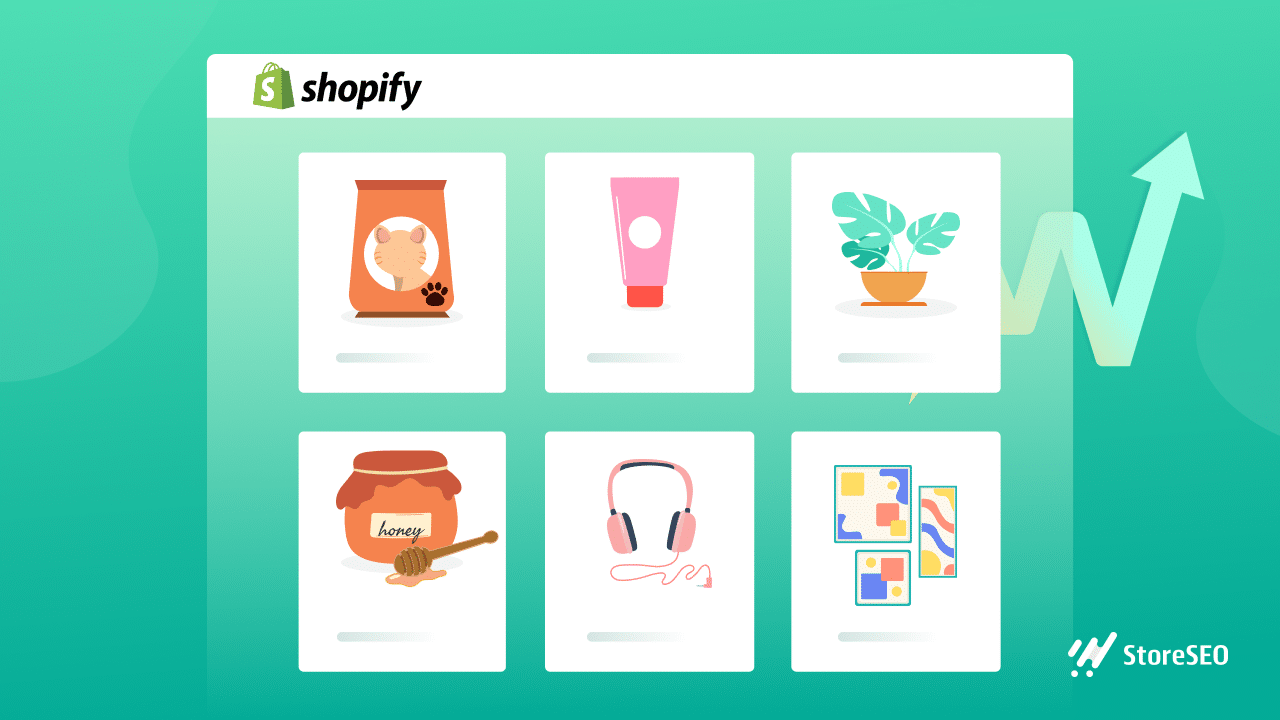 Trending Products To Sell Online Category #1: Tech Gadgets
With the pandemic speeding up the move to digital, tech gadgets are no longer just nice to have—they're essential. And with every passing minute, the world is evolving to become more dependent on the latest technology, including AI.
So, first up on our list, we have Tech Gadgets as our trending product category to sell online. Here is our pick of the top three trending tech products in this highly-growing field that can bring you good revenue.
1. Smart Home Devices
Smart home devices like Google Home, Amazon Alexa, and smart thermostats are more popular than ever. The global smart home market is expected to reach $135 billion by 2025, offering a vast opportunity for online retailers.
As people became more comfortable with staying at home after the pandemic, it has become more normal for people to use gadgets to make working from home more efficient. Smart home devices offer convenience, energy savings, and an added layer of security.
With the demand for such high-tech gadgets increasing more than ever with time, selling smart home devices can be the perfect choice of trending products to sell online. Below are some tips for selling these products online.
Offer package deals that include popular smart home devices together.
Highlight the ease of setup and usage in your marketing materials.
Create how-to guides and videos to help potential buyers understand the benefits.
2. Wearable Fitness Tech
Next, in our list of trending products to sell online, there are wearable fitness tech gear like Fitbit and Apple Watch, which have captured the public's attention in recent times. From 2021 to 2028, the market is expected to grow at a CAGR of 15.4%, with demand steadily growing now.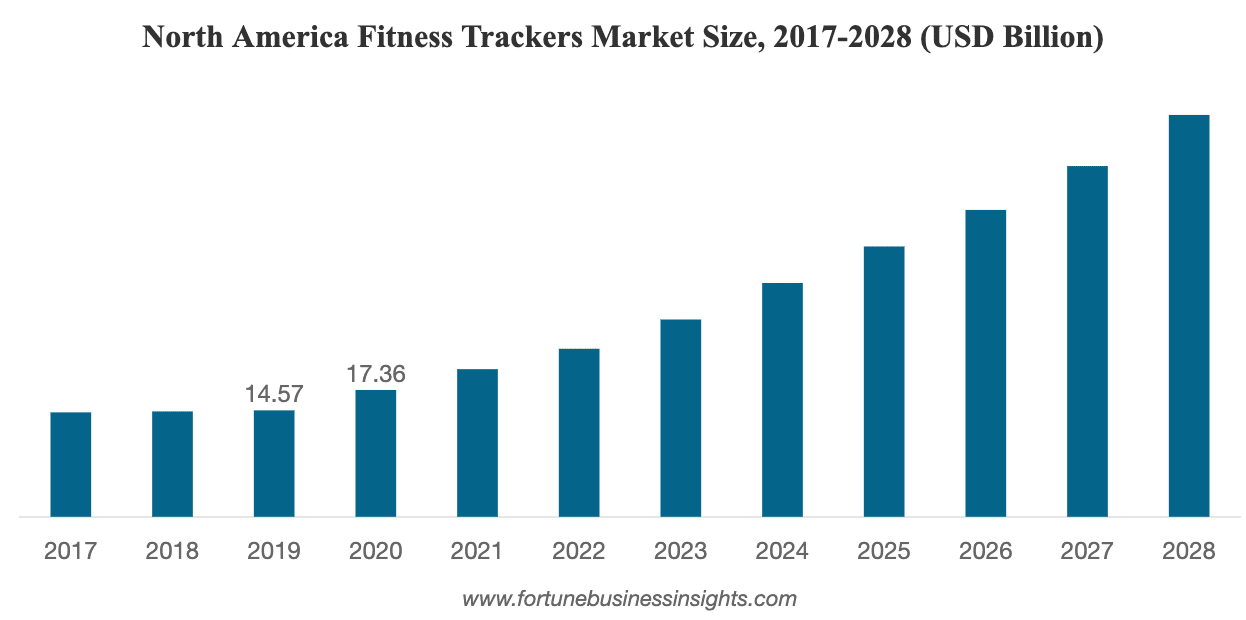 The pandemic made people around the world more aware of their health, and with this renewed focus on health and wellness, wearable tech offers real-time metrics that help users track their exercise goals, heartbeat rates, sleep quality, and a lot more. So, this can surely be a winning category of trending products that you can dive right into to sell.
Here are some tips for these trending products to sell online:
Consider targeting ads to health and fitness enthusiasts.
Capitalize on the health benefits and emphasize the real-time tracking features.
Offer seasonal promotions tied to health-related holidays or New Year's resolutions.
3. Wireless Earbuds
Among the trending products to sell online, we also have wireless earbuds in this list that are expected to enjoy a market size of $15.9 billion by 2027, driven by technological advancements and the sheer convenience they offer. (Source: Businesswire)
The freedom from tangled wires, coupled with advanced features like noise cancellation and long battery life, makes these products an easy sell.
Leverage customer testimonials that speak to sound quality and comfort.
Emphasize compatibility with other gadgets, like smartphones.
Highlight the advanced features like battery life and noise cancellation in your product descriptions.
Tech products are a good way to make money because the masses use them and are in high demand in this era of growing technological advancements. To market these products well, you need to offer value through unique packages, informative content, and a focus on the features that solve problems for your target audience.
Trending Products To Sell Online Category #2: Health And Wellness
But as mentioned just a while ago, the health and wellness sector is growing like never before because taking care of yourself is no longer a luxury; it's a necessity for better longevity. This market is growing at a rate that has never been seen before as more and more potential customers are gaining awareness.
So, with the growing demand, different brands have tried to come up with products that attend to specific needs. These can include high-tech healthcare service devices, as mentioned before, supplements, types of equipment, or even organic beauty products. Here are our top three trending products to sell online this year and for time to come.
4. Eco-Friendly Beauty Products
The global sustainable beauty market is expected to reach $48.04 billion by 2025. (Source: Bloomberg).
The hype for eco-friendly, cruelty-free, and organic products is louder than ever. Consumers are becoming increasingly eco-conscious, not only caring for themselves but for the planet, too. Sustainable beauty products offer guilt-free indulgence, aligning personal care with personal values.
Utilize the 'eco-friendly' and 'cruelty-free' tags in your marketing efforts while ensuring your products truly align with the standards talked about.
Bundle products into themed kits like 'Vegan Skincare Routine' or 'Zero-Waste Beauty Essentials', aiming to gain more approval from customers who look for such products.
Publish content that educates consumers on the impact of their choices, thus positioning your brand as a trailblazer in the industry that thinks about the impacts on the world and nature as well.
5. Health Supplements
A handy method of obtaining vital nutrients that may be absent from a regular diet is through supplements. By 2027, the size of the worldwide market for dietary supplements is anticipated to be $230.73 billion, with an increasing emphasis on immunity and individual health. And so, Next up, we have health supplements on our list.
Below, you will find some tips for these trending products to sell online.
Target specific customer groups such as fitness enthusiasts, vegetarians, or those with particular health concerns.
Offer subscription models for a steady revenue stream.
Be transparent about ingredients and sourcing to build consumer trust.
But also, ensure you check for prescriptions and doctor's recommendations before moving forward with selling items in bulk.
6. Telehealth Equipment
Telehealth equipment is next among the trending products to sell online due to its promising growth. By 2027, the global telehealth market is expected to be worth $559.52 billion, and telehealth monitoring device tools like hemoglobin analyzers or oximeters will be an integral part of this growth. (Source: Fortune Business Insights).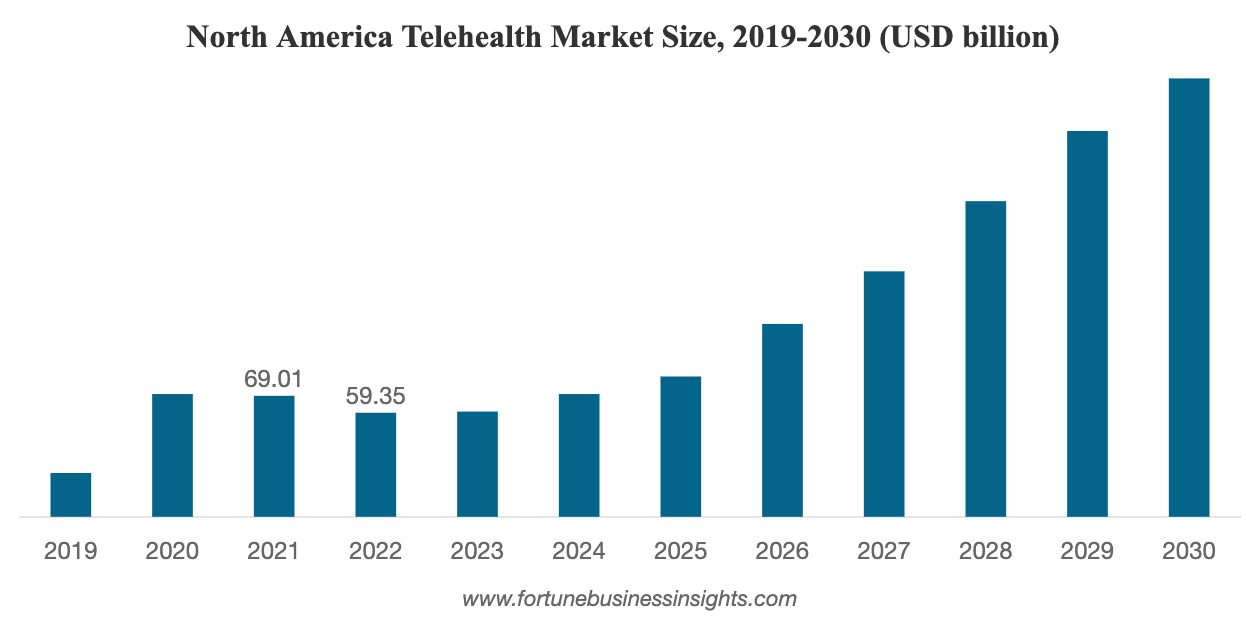 Below are some tips for selling these trending items online.
Package telehealth equipment with easy-to-understand setup guides.
Consider targeting healthcare institutions as bulk buyers.
Highlight the convenience and safety aspects of telehealth in your marketing material.
The health and wellness sector shows no signs of slowing down. Tailoring your product offering to align with consumer demand for sustainability, personalized health, and remote healthcare could very well be your ticket to increase sales in 2023 and beyond.
Trending Products To Sell Online Category #3: Home And Living
With more people working from home and focusing on creating comfortable living spaces, the home and living category has seen a surge in demand as well. So, here is our pick for the top 3 trending products to sell online under this category that are captivating consumers in 2023.
7. DIY Home Improvement Kits
Many people who were formerly enthusiastic DIYers are now eager to upgrade and personalize their living spaces. Thanks to DIY kits, people can take on projects without needing specialist skills.
The DIY Home Improvement Retailing Market worldwide is projected to expand by $154.76 billion between 2021 and 2025, with an approximate compound annual growth rate (CAGR) of 5%. An increasing number of people use do-it-yourself kits for jobs like painting walls and assembling furniture.
Get some tips on these trending products to sell online.
Offer kits at various skill levels, from beginner to expert.
Include comprehensive how-to guides or video tutorials.
Market the sense of accomplishment and personalization that comes from DIY projects.
8. Smart Kitchen Appliances
Products like smart fridges, coffee makers, and ovens are becoming household staples. With lifestyles getting busier, smart kitchen appliances offer convenience and efficiency, letting people manage their kitchens remotely through smartphone apps.
In 2020, the global market for Smart Kitchen Appliances had a value of USD 11.76 billion. It is projected to grow to USD 33.55 billion by 2026, experiencing an approximate (CAGR) of 19.10% during the period from 2021 to 2026. (Source: Facts & Factors).
Highlight the time-saving and energy-efficient features of the appliances.
Bundle multiple smart kitchen gadgets for a complete "smart kitchen" package.
Use testimonials and user-generated content to show the appliances in action.
9. Indoor Plants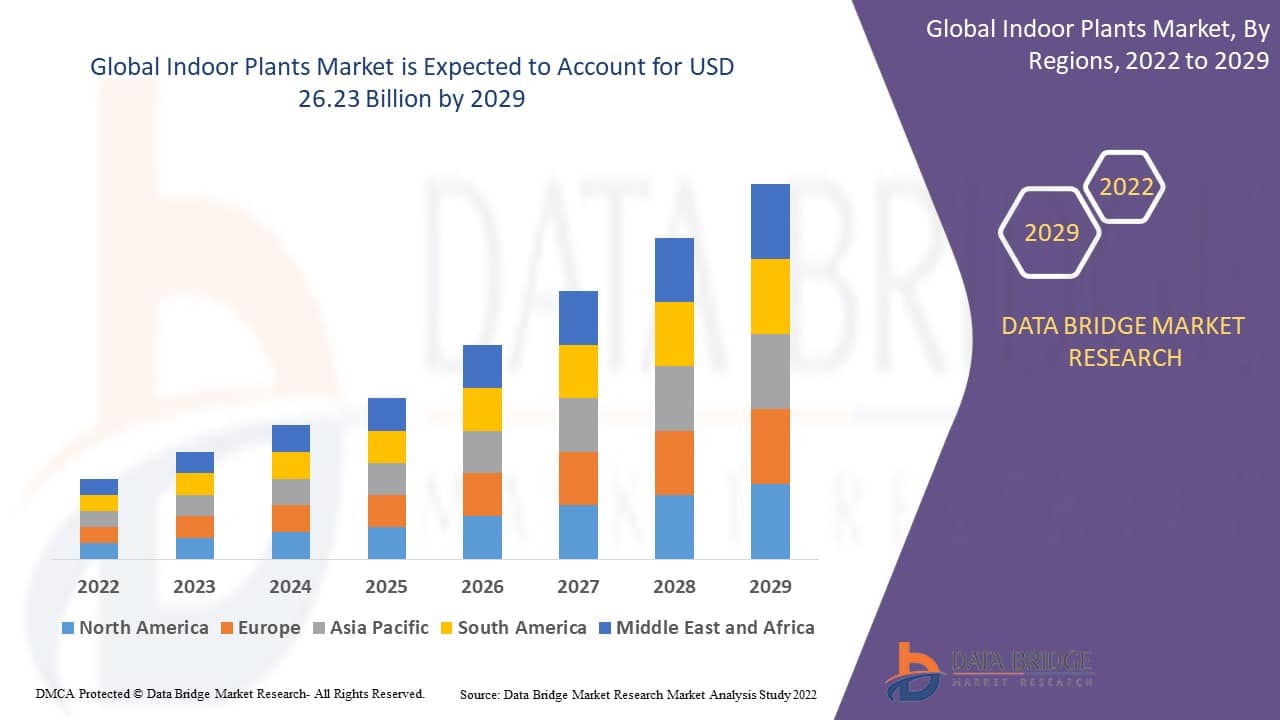 Indoor plants are popular among the trending products to sell online and have a booming market. Plants like succulents, snake plants, and peace lilies are particularly popular. Indoor plants not only enhance the aesthetics of a space but also offer mental health benefits. As people are more confined to their homes, the appeal of indoor greenery has expanded. Check out the tips below for these trending products to sell online.
Offer a variety of plants catering to different levels of gardening expertise.
Bundle plants with beautiful pots and care guides.
Create content that educates consumers on the benefits of indoor plants, such as improved air quality and mental well-being.
10. Pet Care Items
Whether it's the companionship they offer or the sheer joy they bring into homes, pets have become a central part of millions of families. As a result, the need for high-quality pet products is stronger than ever. Pet products are generally easy to ship and have long shelf lives, making them ideal for online retail.
And so, the next trending product to look out for in this niche are pet care items. The past few years have seen a significant rise in pet ownership, and the pet product market isn't just growing stably; it's booming.
Utilize social media platforms like Facebook and Instagram to showcase your products.
Partner with pet influencers to reach a broader yet targeted audience.
Offer bundles that include complementary pet products like food, toys, and grooming items.
Try to express your love for animals and the importance of taking care of them
Try to include your interest in animal welfare in marketing materials or online campaigns
The home and living sector offers rich opportunities for tapping into the consumer desire for comfort, efficiency, and well-being. By strategically choosing trending products in this category, you can offer value to your customers and see your sales soar.
Trending Products To Sell Online Category #4: Fashion
Fashion is no longer just about aesthetics; it's a lifestyle, a statement, and even a cause. In 2023, fashion echoes the larger cultural shifts toward sustainability, comfort, and inclusivity. Let's delve into three trending fashion products that are not just turning heads but making a difference.
11. Sustainable Fashion
The global sustainable fashion market is expected to reach $9.81 billion by 2025. (Source: GlobeNewswire).
From eco-friendly materials to ethical manufacturing, this segment is catching the consumer's eye. Climate change and ethical concerns are driving consumers towards sustainable fashion. People want to look good and feel good about their choices, pushing the industry to adopt responsible practices. Don't miss out on the tips below for these trending products to sell online.
Highlight the eco-friendly and ethical aspects of the products in all marketing collateral.
Offer transparency by sharing information on material sourcing and manufacturing processes.
Consider a loyalty program that rewards sustainable purchases, encouraging repeat business.
12. Athleisure
The global athleisure market is predicted to reach $517.5 billion by 2025. (Source: Million Insights). This trend fuses athletic wear with casual, everyday clothing, making it a versatile choice. The lines between workwear and casual wear have blurred, especially with the rise of remote work.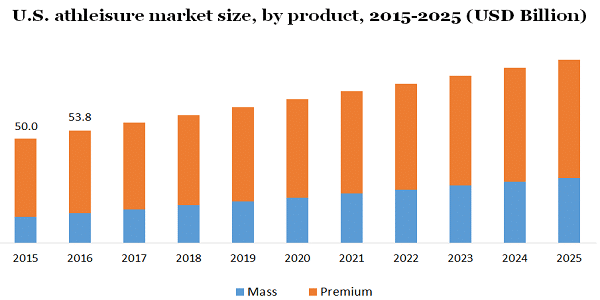 Athleisure offers the comfort of sportswear and the presentability of casual wear, making it an attractive choice for many.
Emphasize the multifunctional aspect of athleisure in your product descriptions and marketing.
Offer bundle deals, like matching tops and bottoms or full "work-from-home" outfits.
Use social media to showcase the versatility of athleisure through real-world use cases.
In a world where fashion is an expression of individual and collective values, these trends are more than just fleeting fads—they're signs of meaningful progress. Aligning your online store with these socially conscious and lifestyle-driven trends could be a game-changer for your brand.
Trending Products To Sell Online Category #5: Hobbies & Leisure
The rise in remote work and increased time at home has shifted the focus towards hobbies and leisure activities. From traditional board games to high-tech streaming equipment, people invest in products that enrich their free time. Here are four trending products in the hobbies and leisure category for 2023.
13. Board Games
The Board Games market is anticipated to experience an annual compound growth rate (CAGR) of 9.37% from 2022 to 2027. (Source: Statista)
This growth is expected to culminate in a market size of US$4.85 billion by the year 2027. As people look for ways to disconnect from screens and engage with family and friends, board games provide an interactive, social experience. Find out the tips on selling this trending item online:
Offer bundle packs of popular games, or pair them with snacks for a "game night" package.
Use video content to showcase the gameplay and excitement.
Target holiday seasons and family gatherings for special promotions.
14. Crafting Kits
Like DIY kits mentioned earlier in this article, Crafting Kits are soaring in popularity, with the global arts and crafts market expected to reach $50.9 billion by 2024. (Source: Statista). Crafting offers a therapeutic outlet for creativity and stress relief, making it an appealing activity for people of all ages.
Create kits with varying complexity to cater to both beginners and experts.
Include instructional videos or guides to add value.
Partner with influencers in the DIY/crafting community to expand your reach.
15. Outdoor Adventure Gear
The global adventure tourism market is expected to hit $1.796 billion by 2027, and the demand for gear like tents, hiking boots, and backpacks is riding this wave. (Source: GlobeNewswire) With travel restrictions easing, people are eager to explore the great outdoors, increasing the demand for reliable and durable adventure gear. Here are some tips below for these trending products to sell online.
Highlight the durability and safety features of your products.
Create content around best practices for outdoor adventures.
Offer seasonal discounts to coincide with popular hiking or camping seasons.
16. Streaming Equipment
As of 2020, the global video streaming market size was valued at $50.11 billion, and it's still growing. This has also boosted the demand for streaming equipment like cameras, microphones, and lighting setups. Streaming has become a popular form of entertainment and a viable career option, making high-quality equipment more crucial than ever.
Offer bundled packages that include everything a beginner would need to start streaming.
Highlight the ease of setup and quality improvements in your marketing.
Consider creating 'How to Stream' guides or tutorials to attract novice streamers.
The hobbies and leisure market is diverse since it serves consumers of all ages and interests. Now may be a great time to grow your online store into the ever-popular leisure industry, as consumers are spending more time relaxing than ever before.
Find The Most Profitable Niche And Grow Your eCommerce Business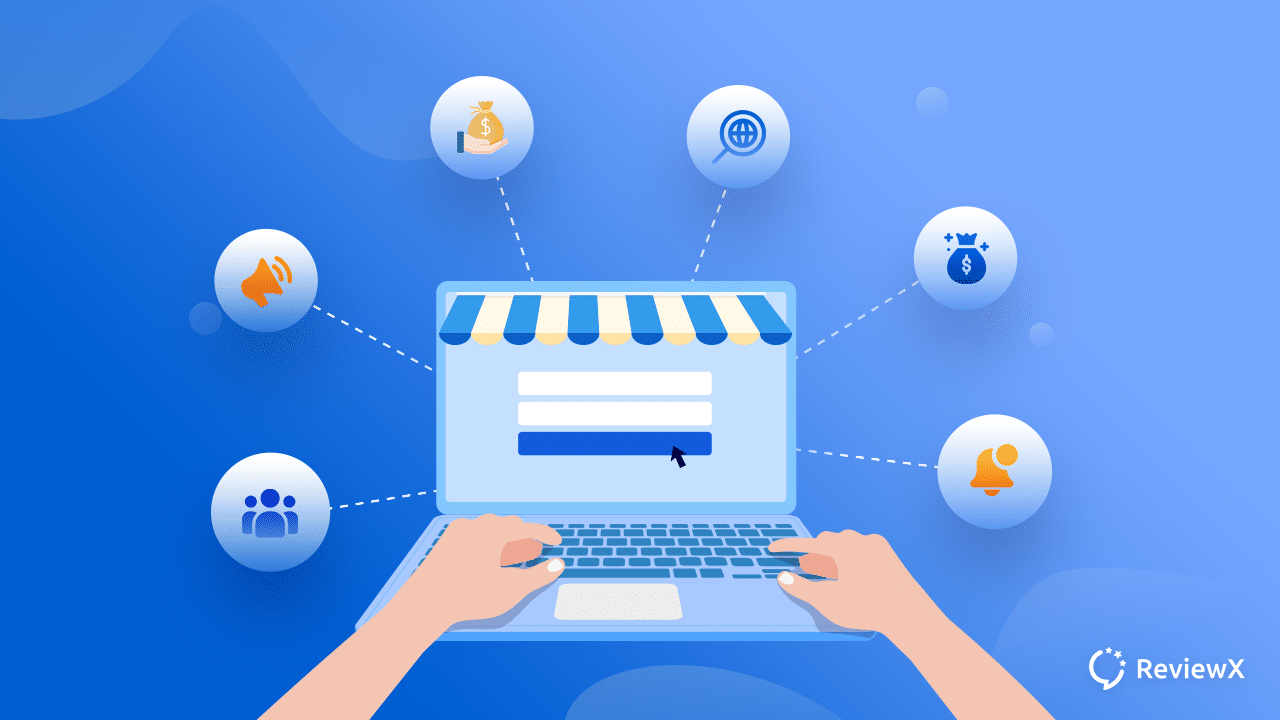 Identifying the most profitable niche is crucial for a successful eCommerce endeavor in 2023. By blending comprehensive market research with an in-depth understanding of consumer needs, you can choose the right trending products to sell online. Once you've found your sweet spot, focus on offering top-notch products and exceptional customer service to build brand loyalty. This winning strategy not only maximizes your ROI but also positions you for long-term success in an ever-evolving and competitive business world.
So, it's time to wrap up. Did you like reading the blog? Share your thoughts and subscribe to our blogs for blogs like this.