Your Shopify store revenue can't grow if you do not have the best Shopify apps in hand already. If you can choose the best ones for you, it will help you to increase sales, drive enough traffic and grow your business overall. We have listed down all the must-have Shopify apps with great ratings below to get you started.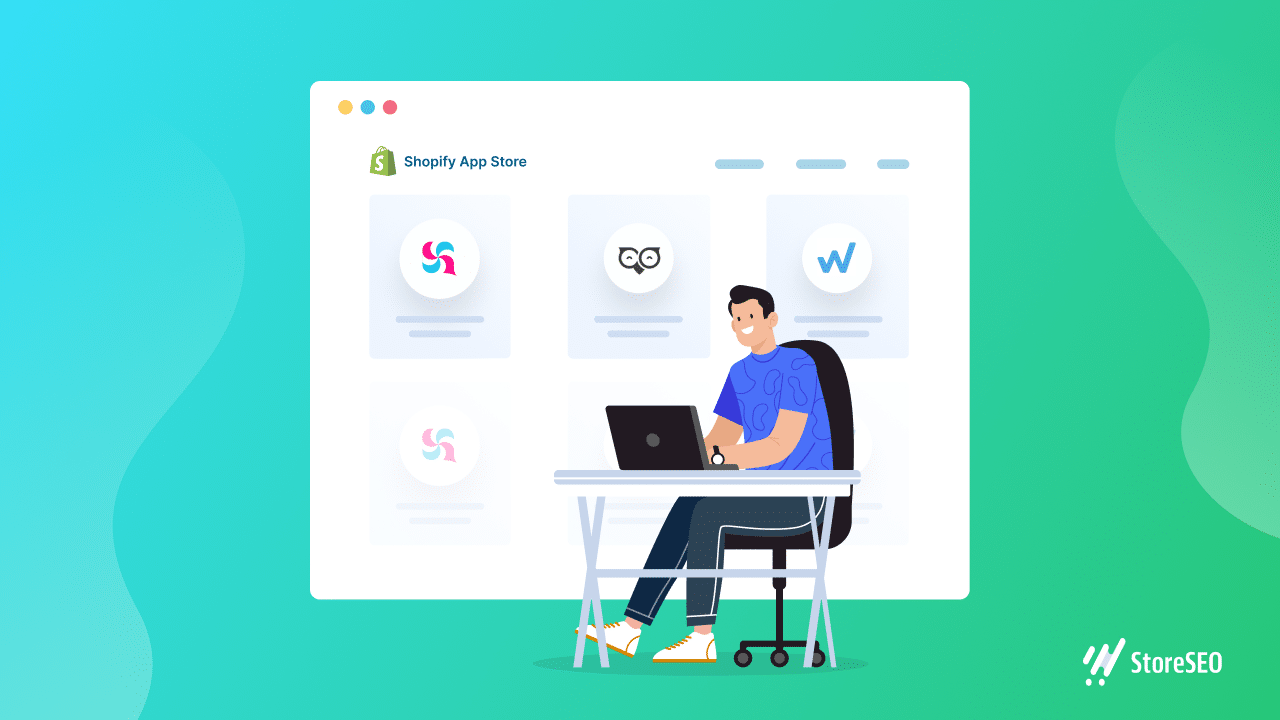 Top Best Shopify Apps With Great Ratings
A Shopify store needs apps dedicated to different types of functionalities. That's why we have categorized all the Shopify apps according to their ratings. You will get an in-depth feature analysis of all the best Shopify apps below:
Best Marketing Apps For Shopify Store
To create more leads for your Shopify business you need to learn more about the conversion optimization process. These strategies help your store to generate highly qualified prospects, increased revenue and lower acquisition expenses. While you are looking for conversion optimization apps for Shopify, you will need to see if you can do split testing, workflow improvement, tracking and helping in decision making. Let's see some of the best conversion optimization best Shopify apps.
1. Judge.me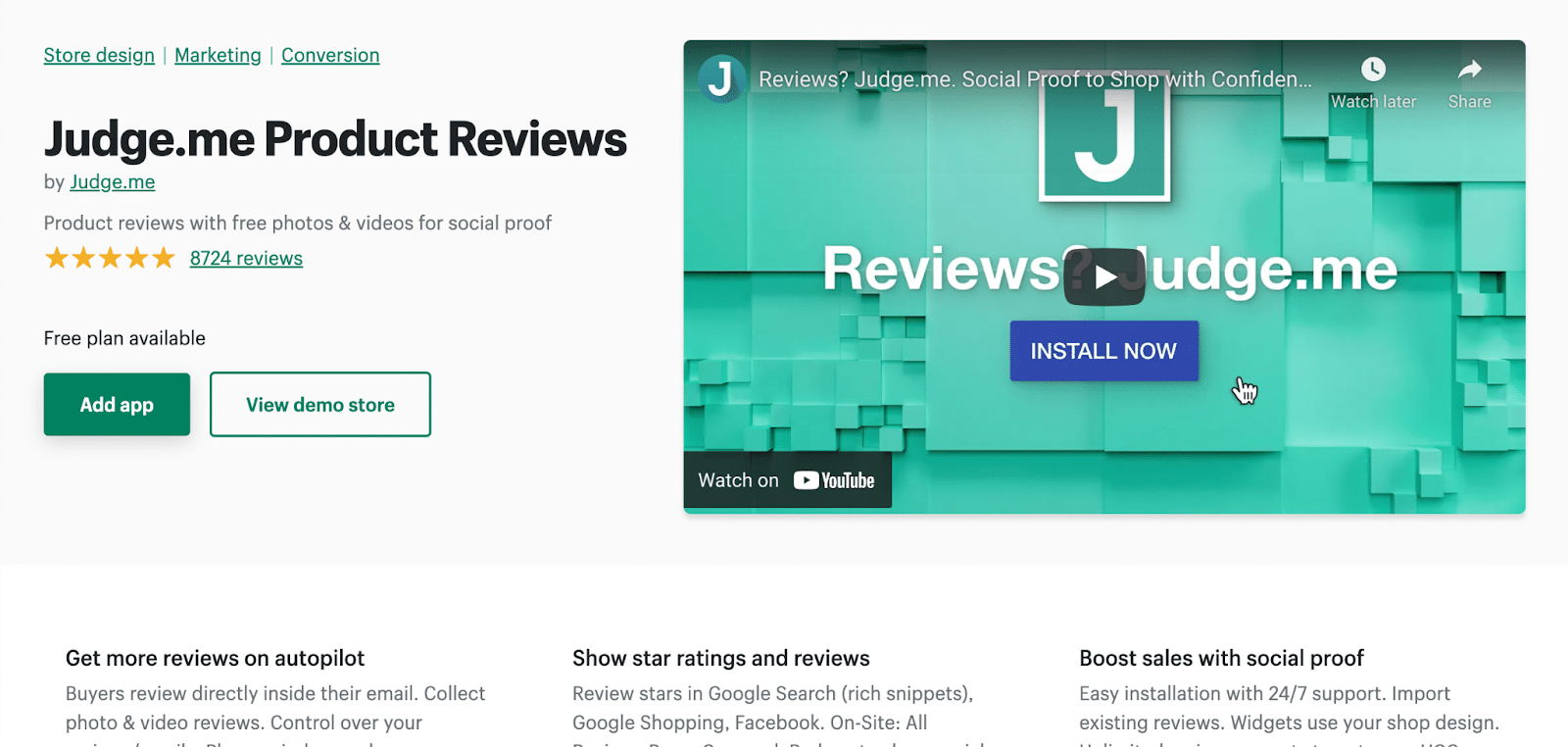 Judge.me is a Shopify app that lets you send out automated review request emails, and customers can provide reviews from inside the email. These photo and video evaluations give your store social proof, and the review ratings are useful for Google Search, Google Shopping, Facebook, and other platforms. If you want to show reviews from all your satisfied customers, this app can help you. This app is the best for social proof marketing. Its features include a review carousel, quick share option, instant loaded reviews, AliExpress review importer, and so on.
2. Referral Candy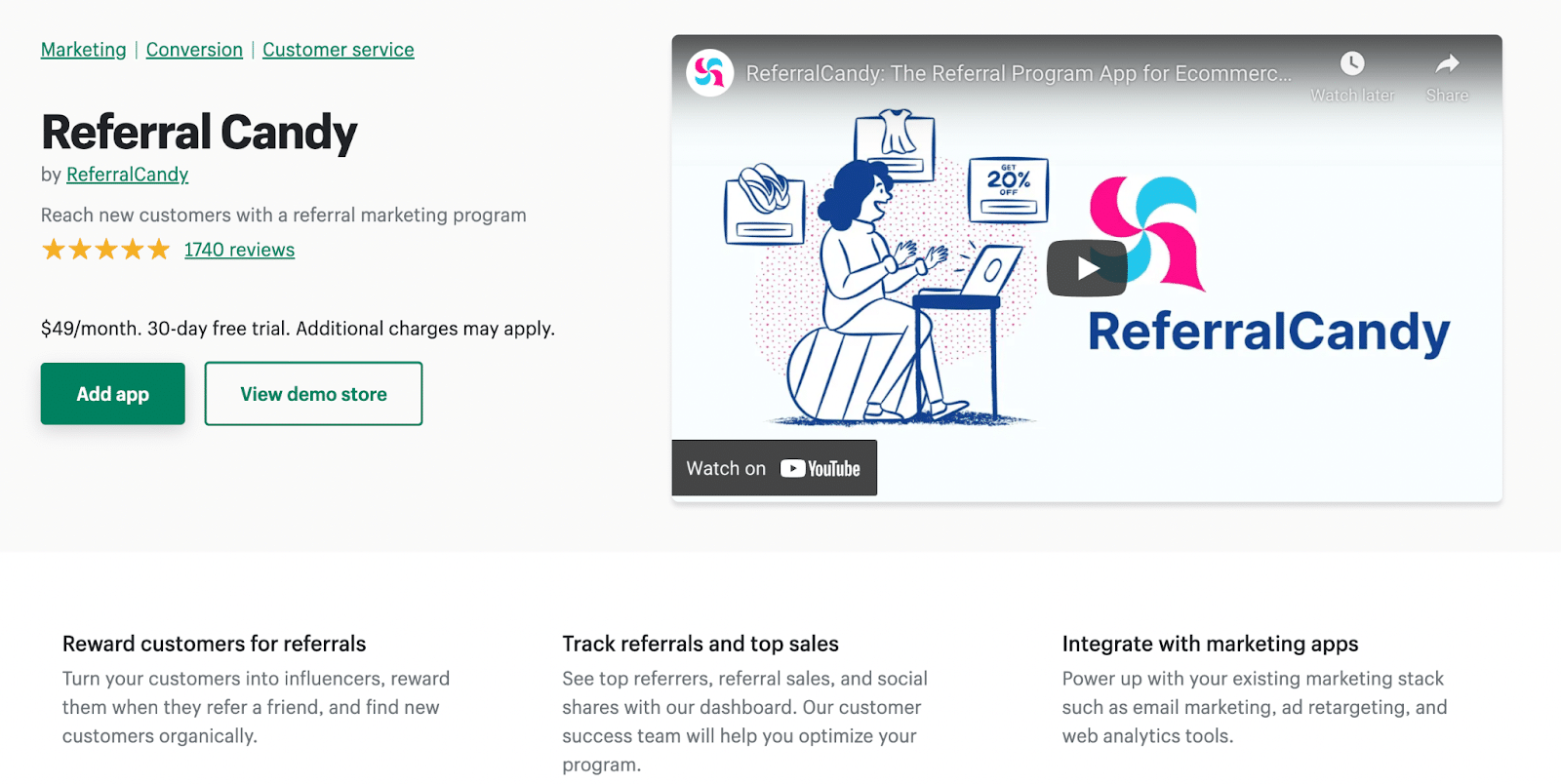 ReferralCandy lets you choose from a variety of prizes and incentives for your customers to refer their friends, family, and others: cash, coupon codes, or one-of-a-kind presents, all of which are immediately paid out. The tool gives you a lot of branding and customization options and doesn't require any technical knowledge. Using this app you can use post-purchase popups and emails to entice existing consumers to join your referral program. You can also automatically reward successful referrals as well. With alerts and notifications of unusual transactions, you can rapidly detect potential fraud. If you are interested in remarketing or email integrations, this app can be the ideal solution for that.
3. Feed For Google Shopping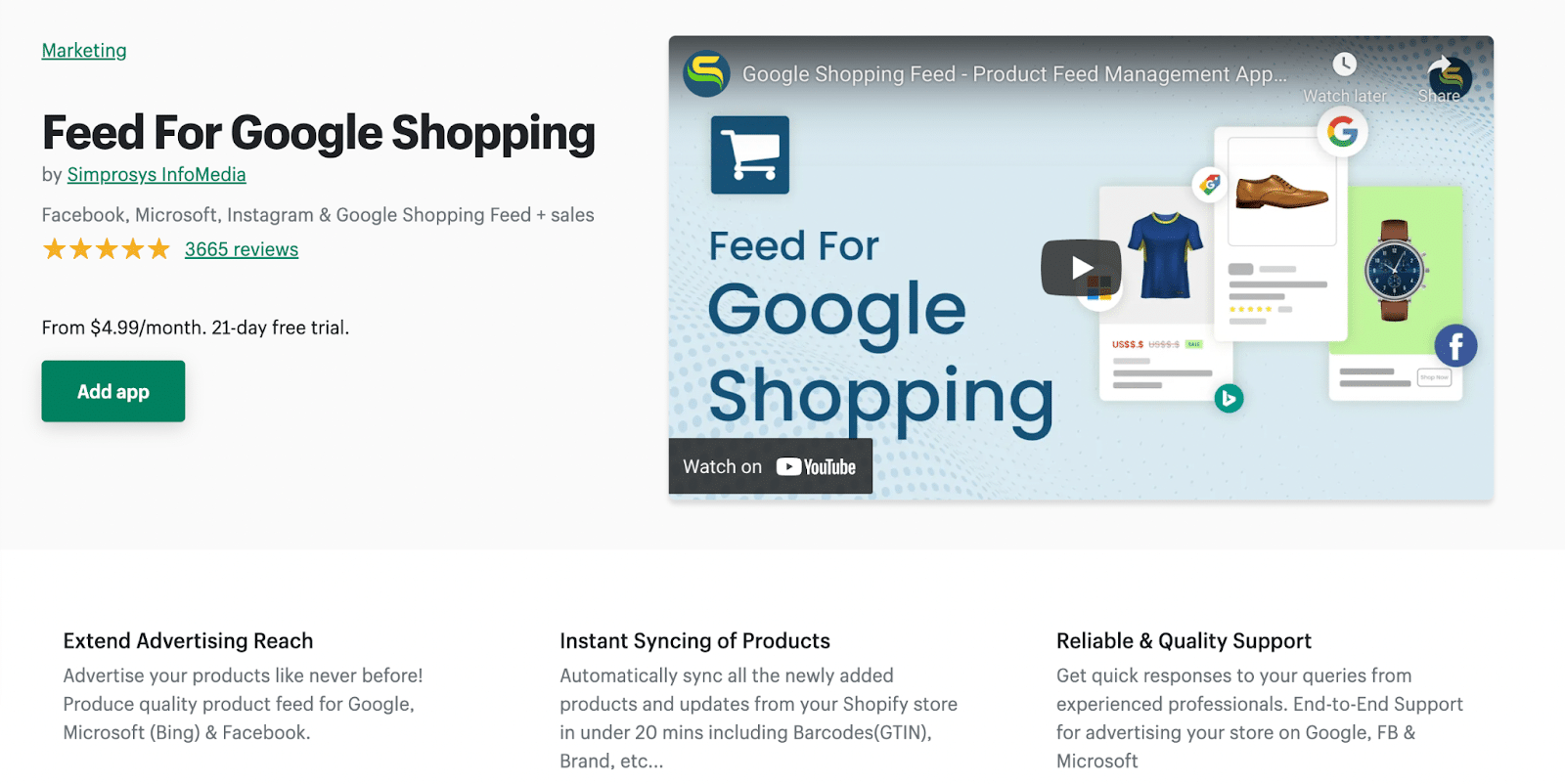 Feed For Google Shooping helps retailers in the creation of Google Shopping feeds and the management of Google Ads. It also allows you to sign up for Google Merchant Center and authenticate your account. To optimize your returns, you may also easily improve your Shopping Feed with product-specific recommendations. This app helps you to quickly set up Google Merchant Center and Google Product Feed.
4. Facebook Channel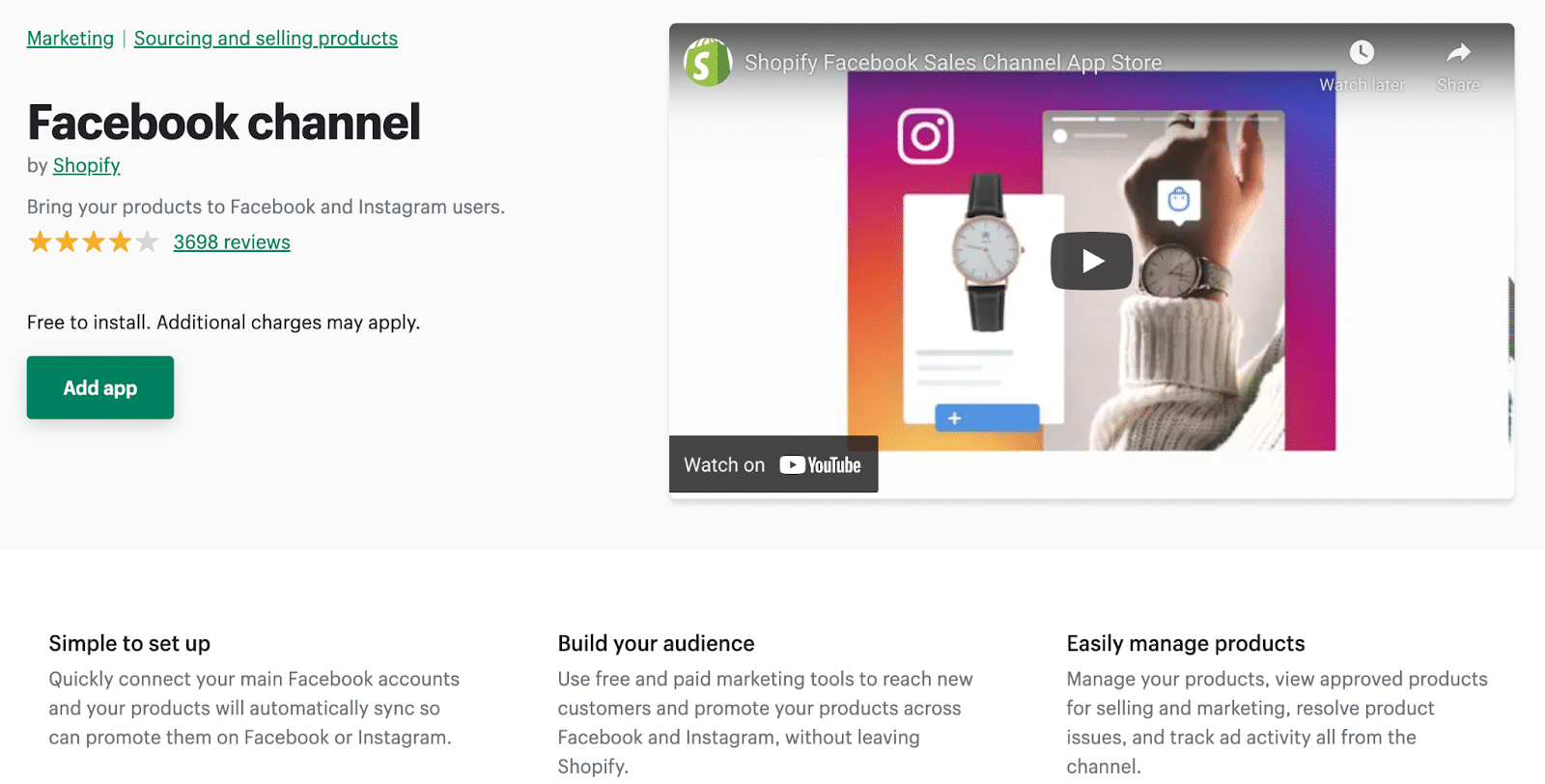 Facebook Channel Shopify app that helps to connect popular services with Shopify stores, similar to the Google channel app. Here, retailers can simply connect their main Facebook accounts so that their Shopify stores are automatically synced. You'll be able to effortlessly manage your products and promote them on Facebook and Instagram as a result of this. From your Shopify store, you can manage your products, troubleshoot complaints, track ads, and more.
5. Pushowl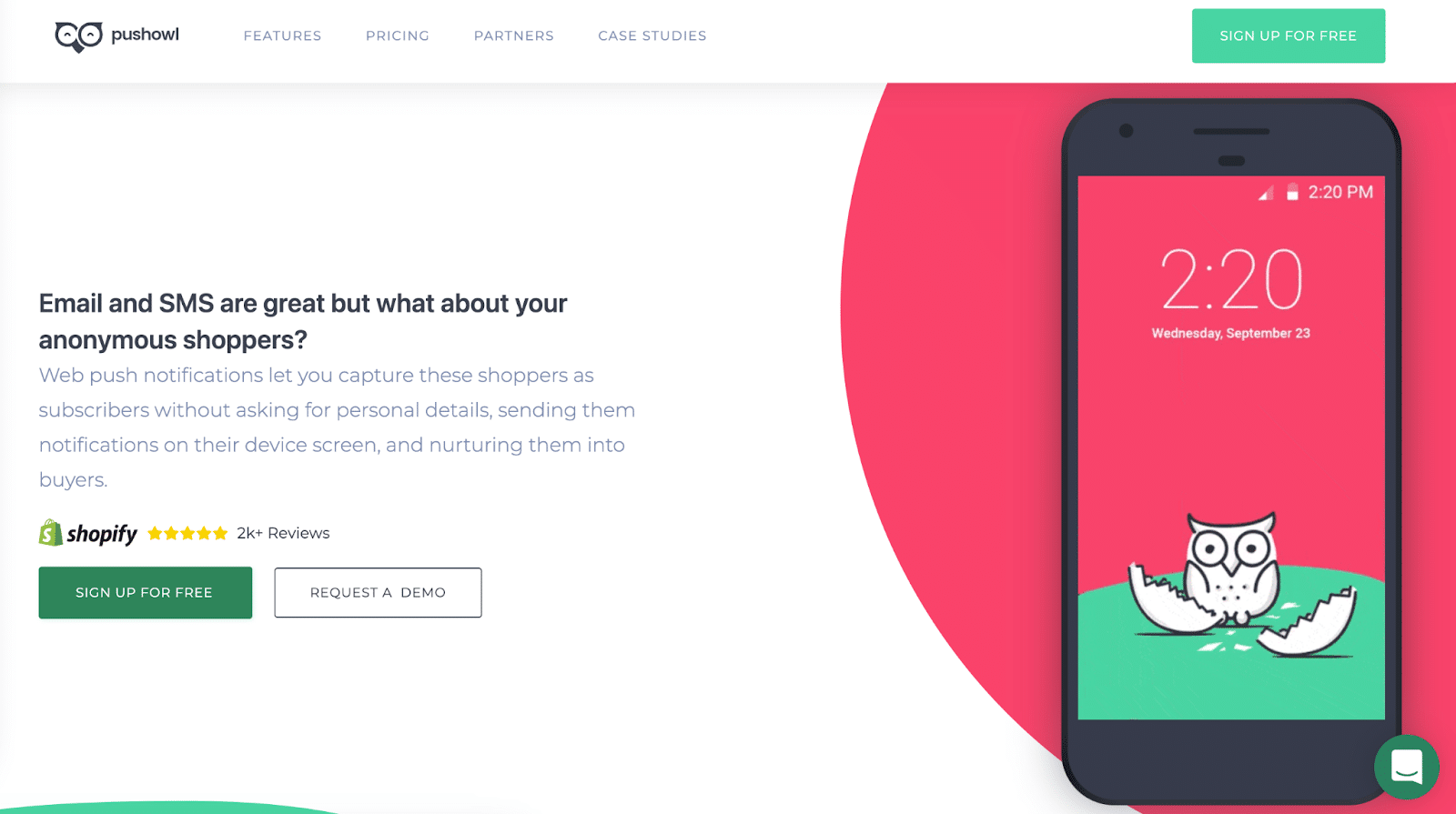 PushOwl is a push notification app that sends out alerts to clients to remind them to finish their purchases or place new orders. These alerts can be sent to a variety of devices, including desktops, tablets, and mobile. This solution also includes cross-channel support, limitless subscribers, and comprehensive analytics so you can improve the success of your campaigns.
Best Shopify App For Store Conversion & Sales
A high conversion rate might pave the way for the rapid expansion of your business. The number of people who converted divided by the overall audience size yields a conversion rate. The most common way to express conversion rates is as a percentage. For example, if 100 visitors visit your website, 3 of them complete a purchase, your conversion rate is 3%. For that, you need to have your hands on the best Shopify app for conversion and sales.
1. ReConvert- Upsell & Cross Sell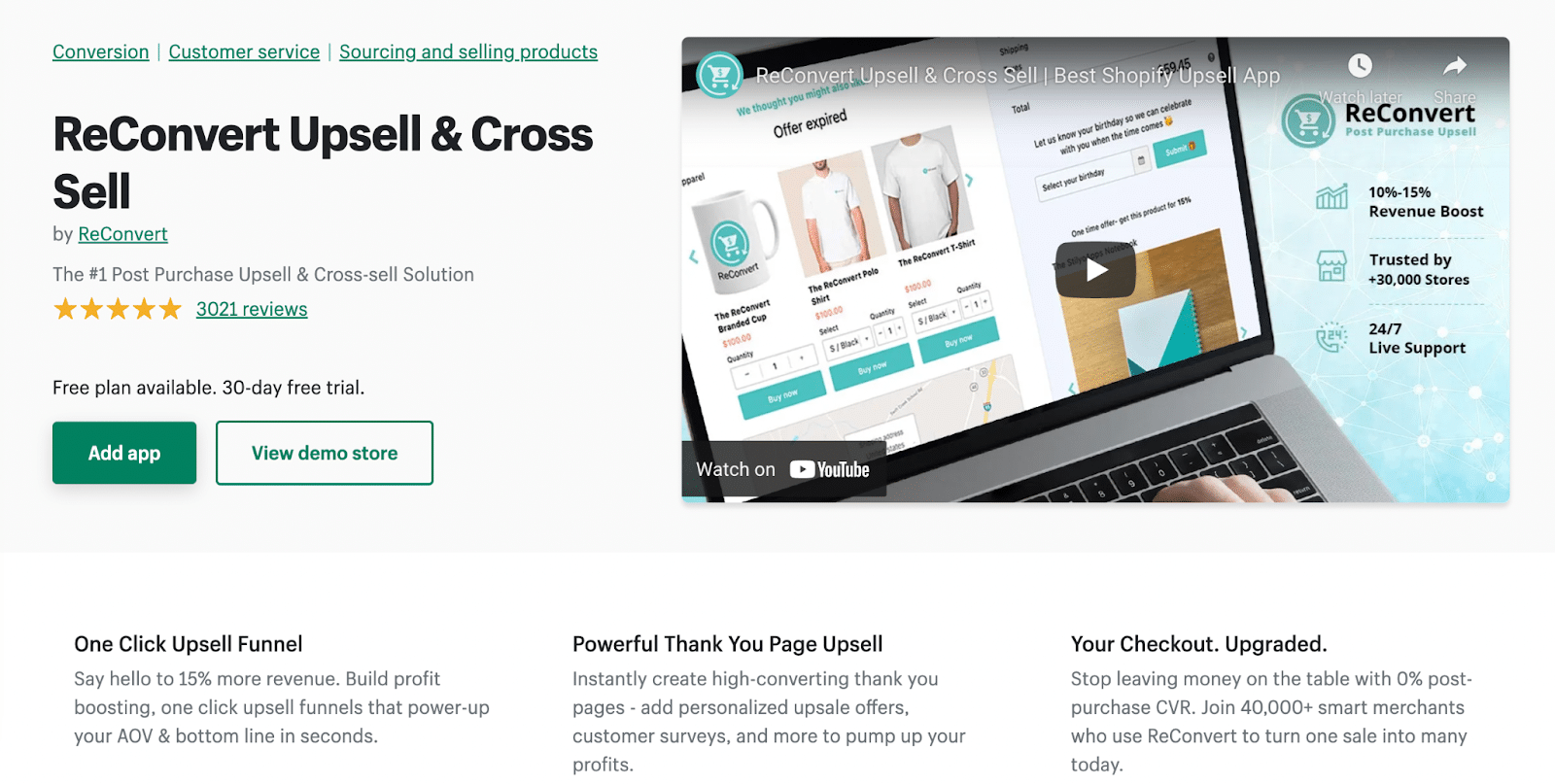 Upselling is the practice of persuading customers to purchase a more expensive product that is equivalent to the one in question, whereas cross-selling is the practice of persuading customers to purchase items that are related or complementary to the one in question. With the help of ReConvert Shopify app, you can create discount pop-ups, product recommendations, reorder buttons, post-purchase surveys, order tracking, and so on.
2. Honeycomb – Upsell & Cross Sell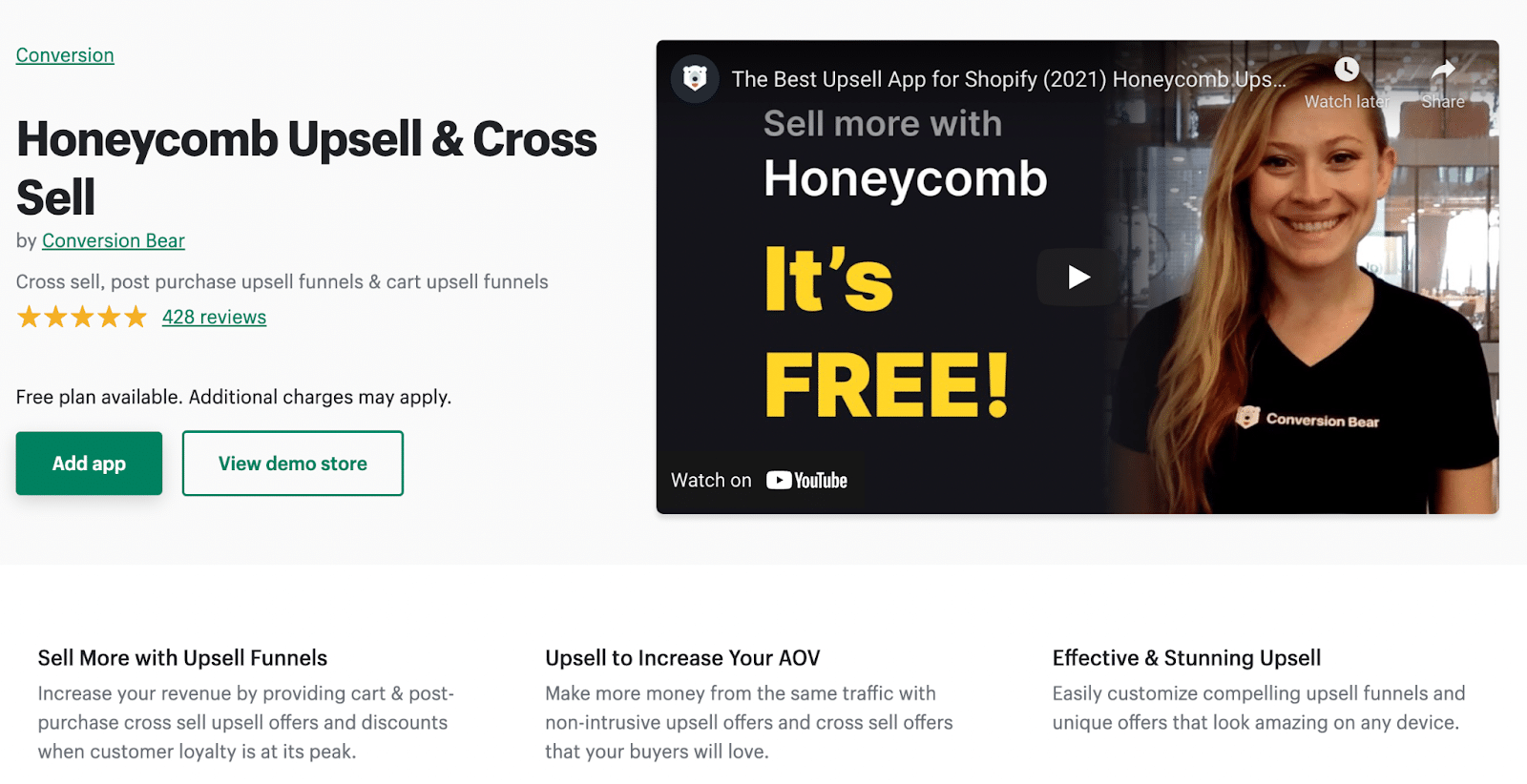 You will have a lot of opportunities to upsell using Honeycomb. Upsell offers to appear on the thank you page, cart page, checkout page, and blog page, among other places. Just one upsell feature in post-purchase, in particular, is beneficial in increasing the AOV. Then, using an A/B split test, you can see what works and what doesn't. Additionally, AI will assist you in selecting the appropriate products for upselling. The app gives you access to a wealth of information, allowing you to easily assess ROI, AOV, and income. It also integrates with Facebook Pixels and Google Analytics to improve conversion rates.
3. Limespot Upsell & Cross Sell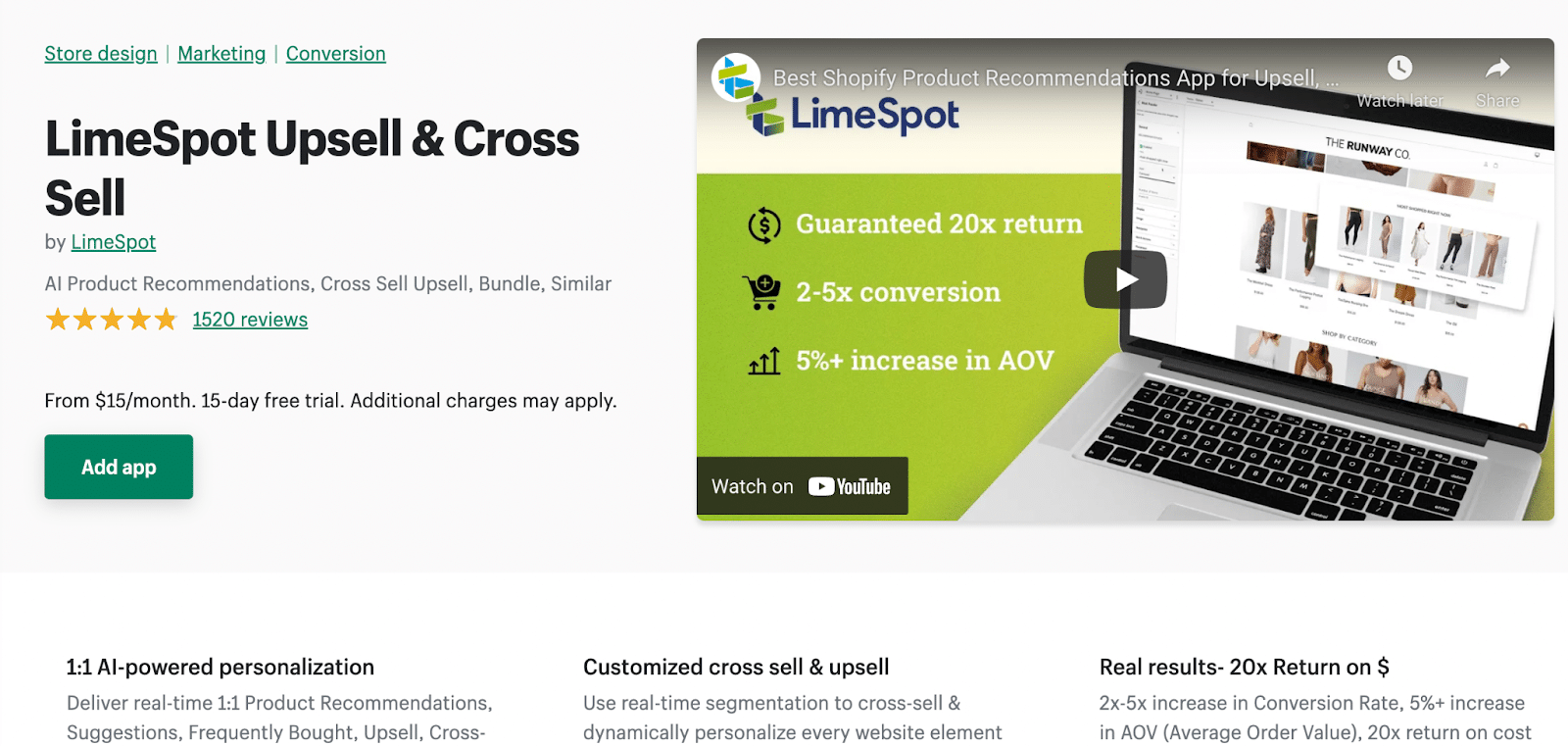 LimeSpot is another conversion app that focuses on personalizing marketing efforts across several channels and devices. The app delivers real-time consumer sections on clients' browsing history, purchasing trends, devices, and location for the most personalized experience. Images, text, videos, and call-to-actions can all be dynamically personalized.
4. Printful (Product Sourcing)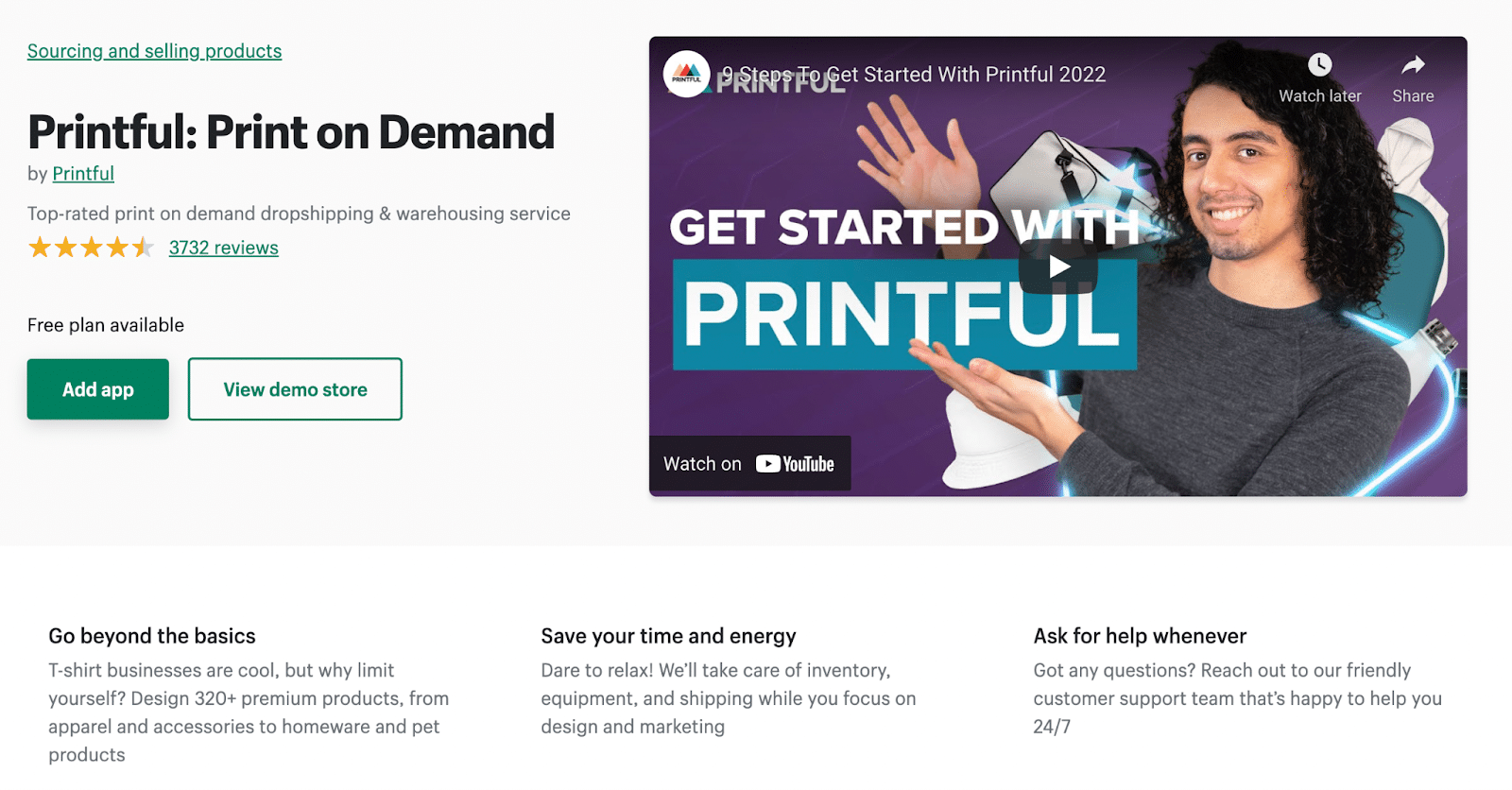 Printful is another popular Shopify tool for sourcing and creating a variety of products for your Shopify store. It also handles inventory, equipment, and product shipment for you, allowing you to concentrate on the other areas of the business. You might wonder what feature makes it so popular among its large user base; well, it provides you with the incredible ability to dropship products from depots on five continents!
5. Loox Product Review & Photos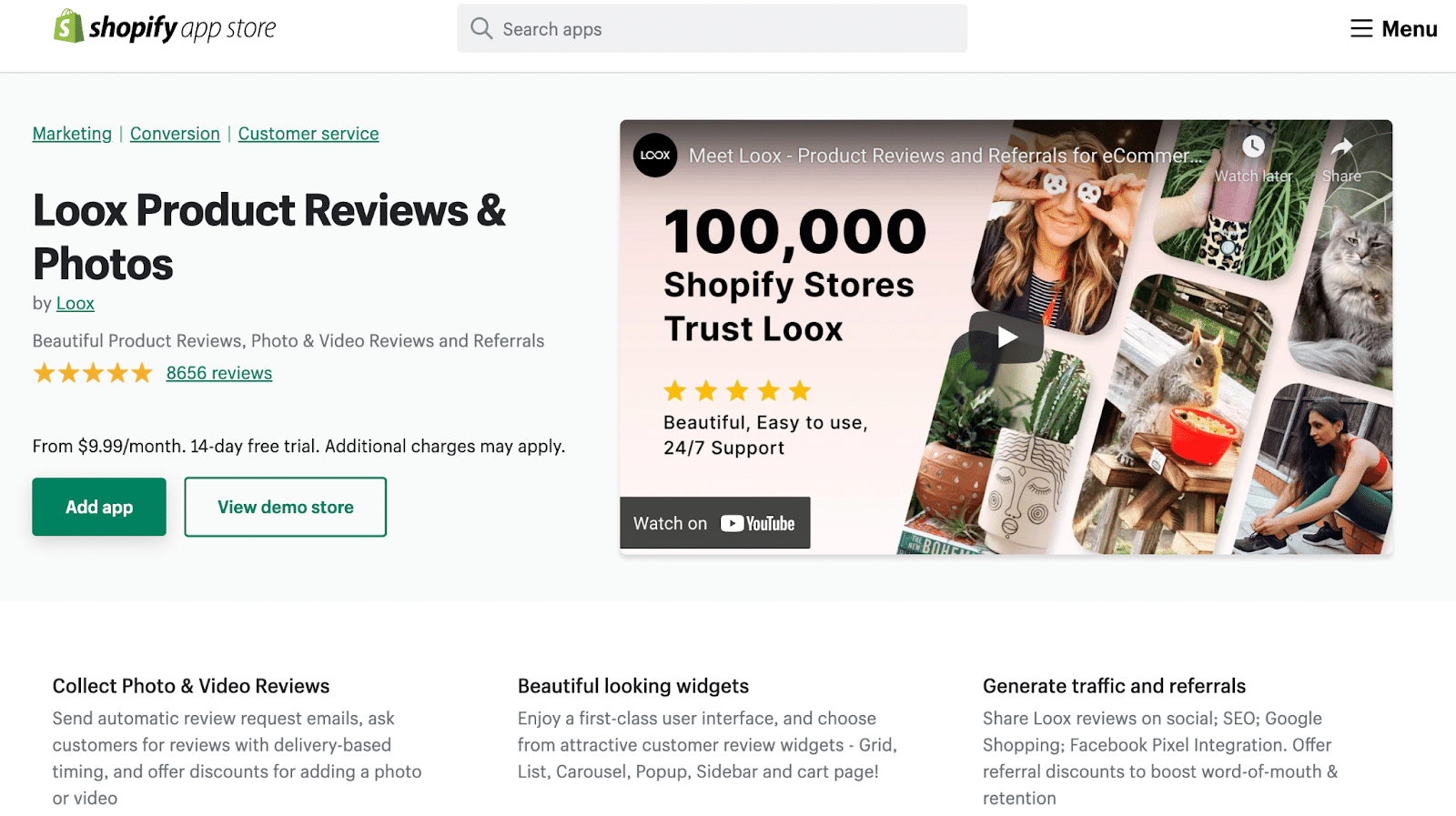 Nothing beats getting helpful and positive feedback from customers when it comes to expanding a store's company. It not only provides a lot of social proof to your site, but it also backs up your statements about the quality of the things you sell. Loox is the most popular Shopify app for collecting and displaying engaging customer reviews. It helps you to convert more customers to opt for your product or service.
Best Shopify App For Customer Support For Shopify
Each eCommerce store should give exceptional customer care and assistance in order to not only improve client experiences but also to maintain existing customers while attracting new ones. As a result, Shopify offers a variety of tools that make providing customer support and service a breeze.
1. HelpCenter | FAQ Chat & Helpdesk

HelpCenter, is another must-have customer service app on our list of the most popular Shopify apps, with a high rating of 4.8. Many store owners use this program because it helps them to construct attractive, thorough FAQ pages with which they can provide rapid responses and improve customer service.
This popular Shopify software includes a Live Chat option, complex chatbots, product description tabs, and ticketing systems, as well as other features for managing customer queries and communication.
2. Tidio – Live Chat & Chatbots

Tidio is one of the greatest choices for customer assistance for your eCommerce company. This is one of the most popular Shopify apps because it has an excellent live chat module that allows you or your team to be online at all times, ready to assist customers.
But it doesn't stop there. The popularity of this app has also been helped by its unique chatbots and marketing automation system, both of which are aimed at improving customer satisfaction. This enables you to provide rapid or immediate help and support to your consumers, 24 hours a day, seven days a week, boosting your store's retention rates and, as a result, conversions. A free mobile app, many ready-made bot and automation templates, and over 20+ sophisticated integrations are further noteworthy features.
3. Gorgias – Live Chat & HelpDesk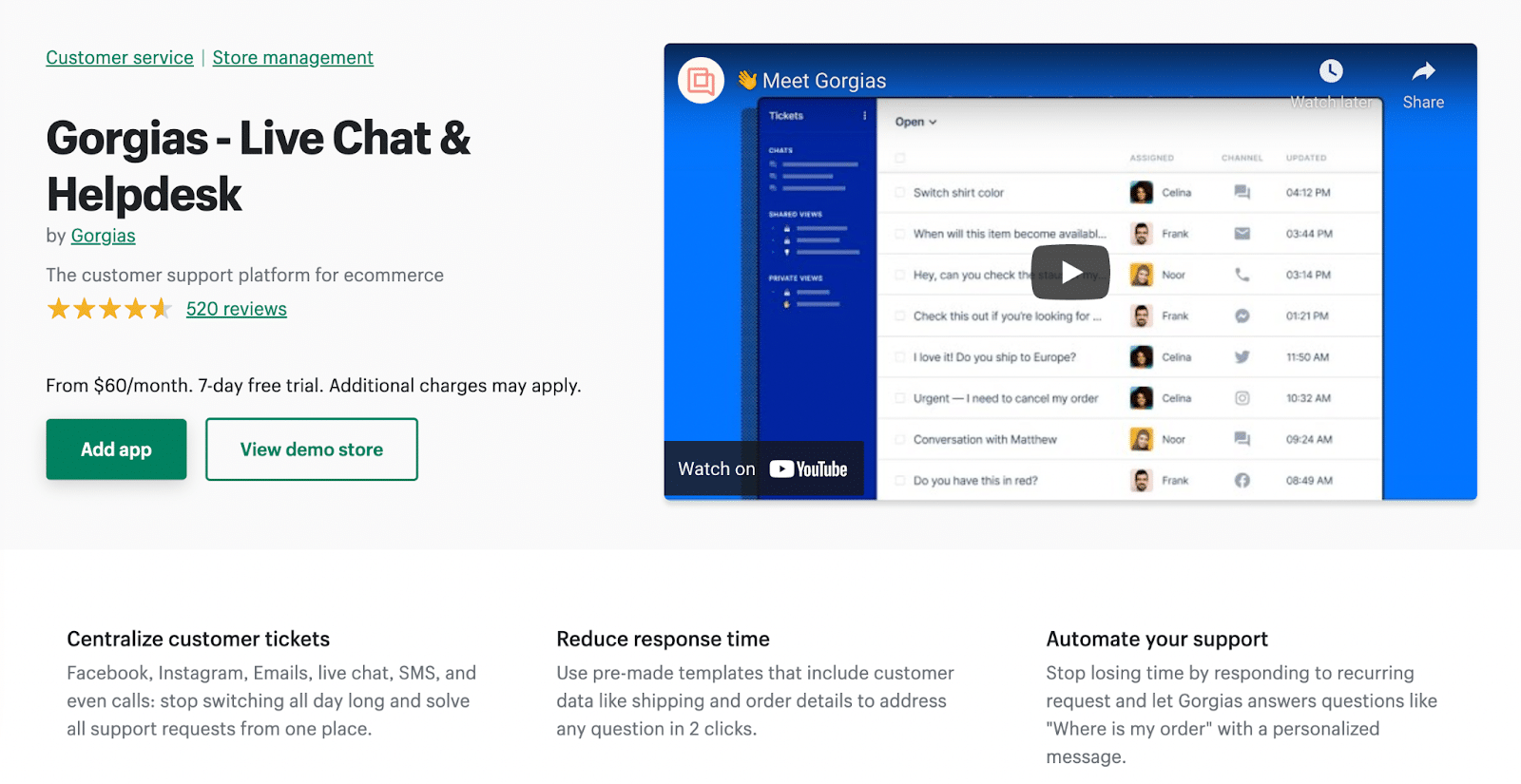 Gorgias is another customer support Shopify app that lets you manage centralized customer tickets for all possible social media platforms like Facebook, Instagram, Emails and live chat, SMS, etc. By using it you can reduce response time from your end as well. Moreover, support automation is another exclusive feature of this extraordinary yet simple app. This app has got 4.6 rating which is good.
4. Shopify Inbox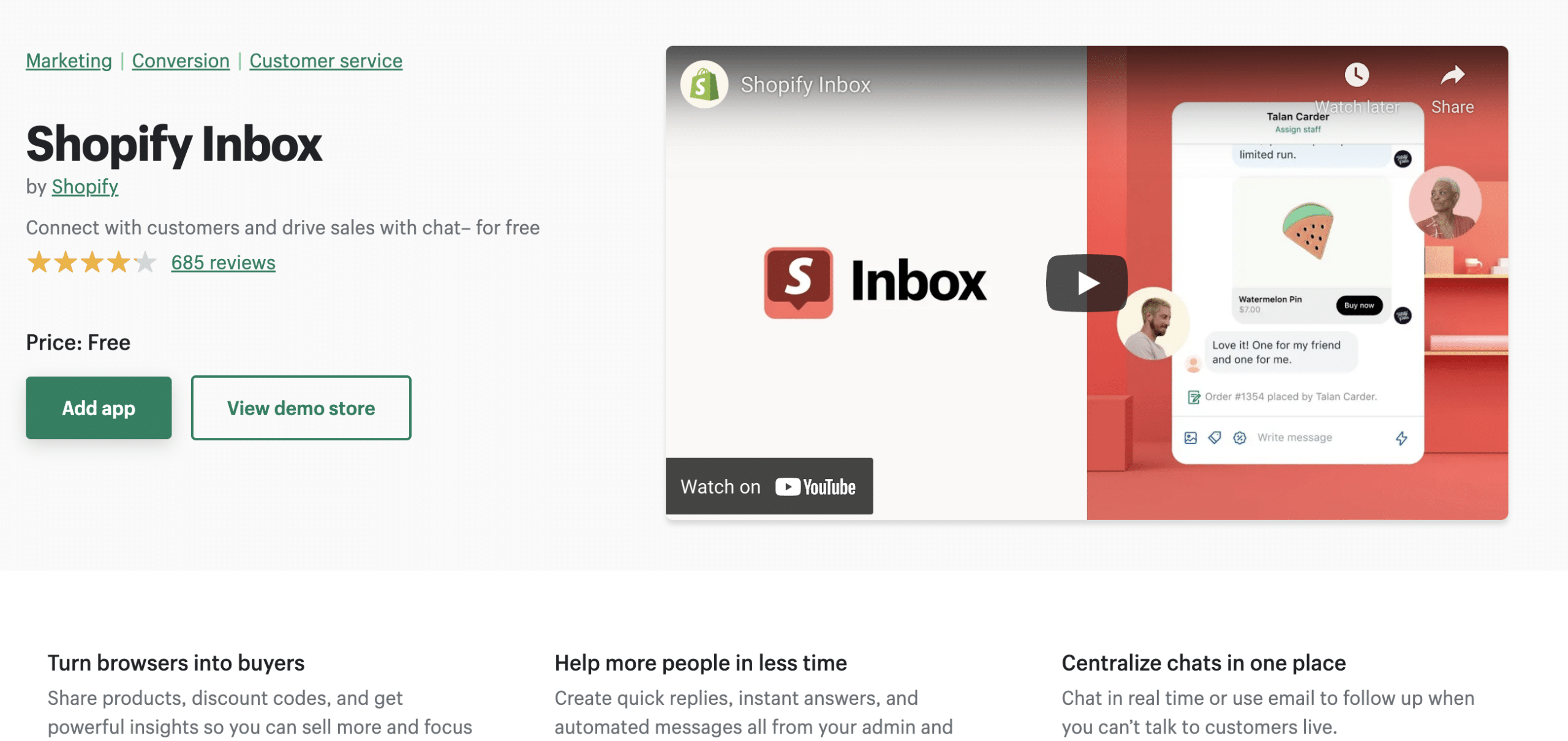 Shopify Inbox is quite a self-explanatory best Shopify app that can help you to turn browsers into buyers and offer help to most people at once. Just like Gorgias, you will also get a centralized chat management feature on this app.
Best Shopify App For SEO Score And Boost Ranking
SEO optimization may assist any website or eCommerce business in becoming more aligned with certain search terms relevant to your store's niche. Finally, it aids your store's appearance in search results when someone is looking for similar products. Even if you conduct thorough keyword research and regularly update your store's content, your plan may not yield the desired results. In that situation, the finest Shopify SEO apps can assist you in determining the SEO rankings of each Shopify product in your store.
1. SEO Expert PRO – All In One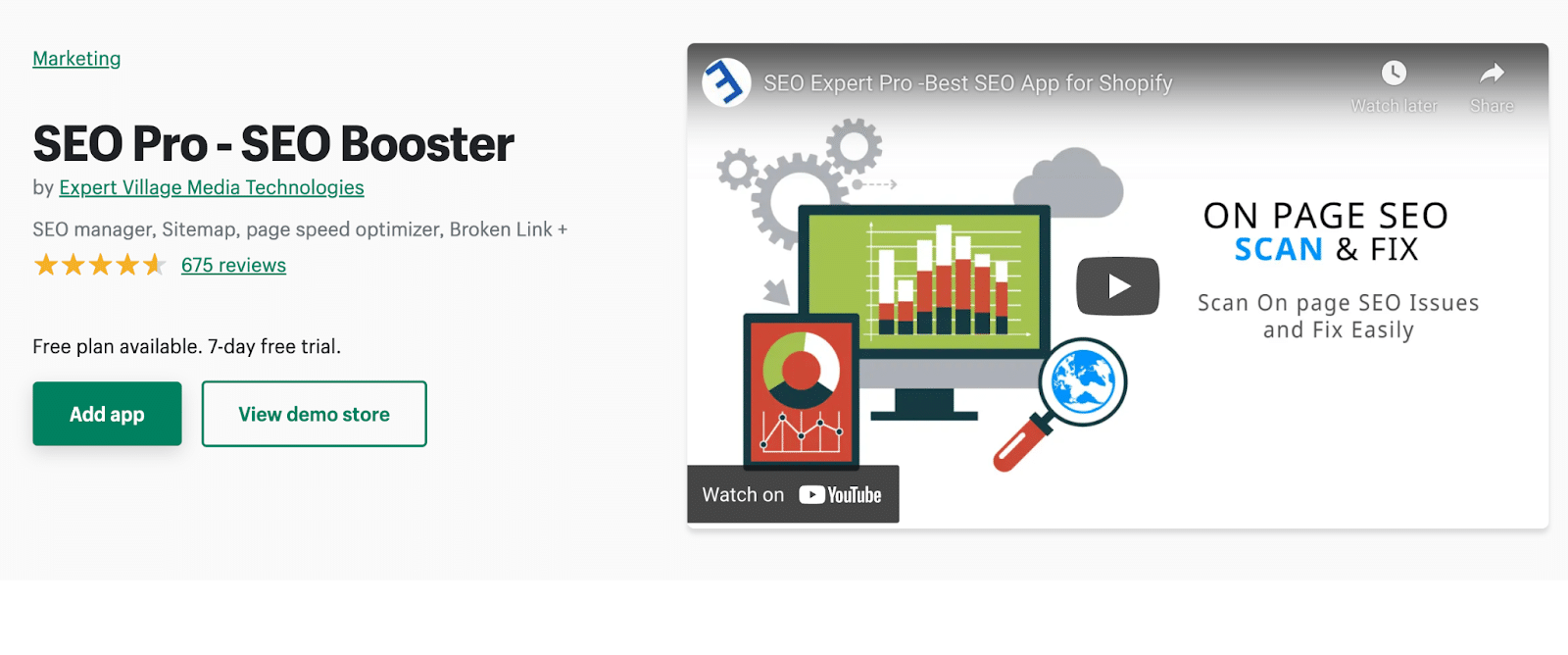 SEO Expert PRO the Shopify SEO app can help you detect and repair all of your store's on-page issues. This tool is capable of repairing everything from broken connections to picture SEO concerns. It enables JSON Ld on your store to convey structured information to Google, resulting in higher SEO ranks. The price ranges from $9.99 per month to $19.99 per month, with a 7-day free trial to try out the services.
2. TinyIMG SEO & Image Optimizer

Regardless of the type of product sold, displaying photographs is one of the most important aspects of developing an eCommerce store on any platform. As a result, TinyIMG, an image SEO optimization app, is first and foremost in this area. It compresses and optimizes all of the photos you upload to your store, resulting in faster website speed and increased sales.
3. Plug-In SEO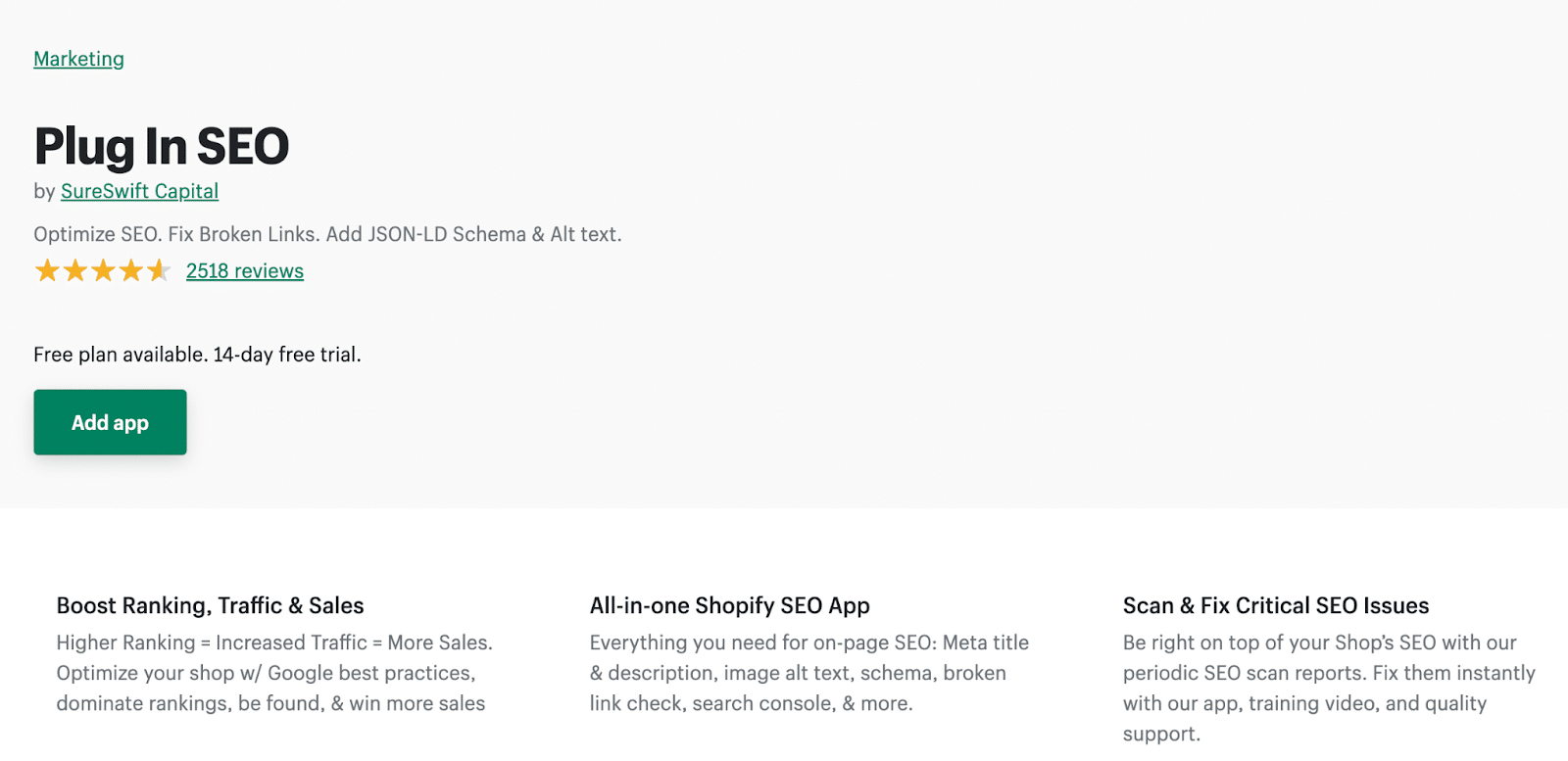 Then there's Plug In SEO, a comprehensive solution for improving SEO ratings. This is a fantastic tool that allows you to increase your SEO ranking quickly and easily. This Shopify app allows you to extensively assess your store's SEO, generate auto-generated recommendations for improvements, and generate search-engine-friendly data that you can track later. It will assist you in implementing meta titles and descriptions, as well as image alt text and other features.
Best Shopify App For Dropshipping Of Shopify Products
The best Shopify dropshipping apps can help you manage your supply chain more efficiently by allowing you to import products and fulfill orders, resulting in increased customer satisfaction. We chose the best Dropshipping apps by looking at the app store rating, the number of reviews, the app's top features, and other subjective characteristics. We hope that this information will aid you in your search for the finest app for your store.
1. Sprocket – US & EU Dropshipping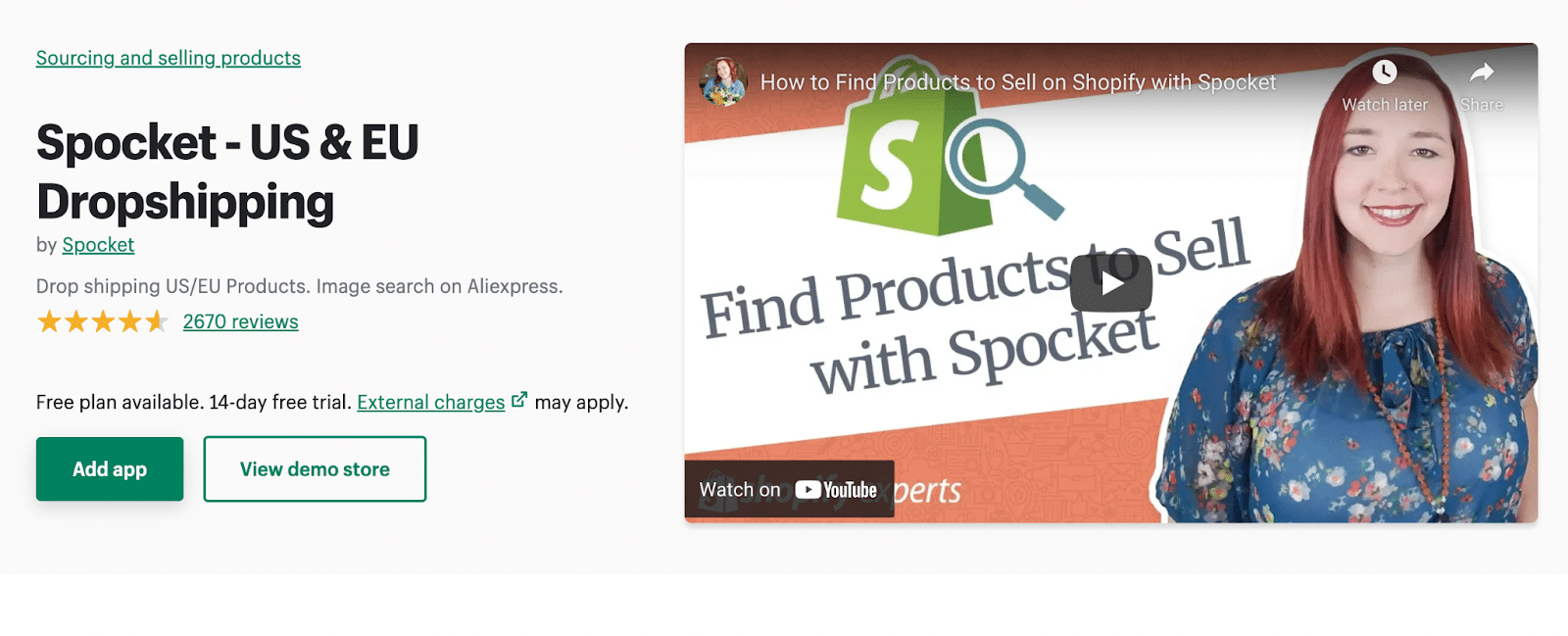 Dropship vendors from the United States, the European Union, Canada, Australia, and other countries, with speedy delivery. The Spocket is used by over 50,000 enterprises. Dropship Discounted goods: Make a lot of money by selling our low-cost items. You'll save hours by checking stock in real-time and automating order management. Unlimited message support is available 24 hours a day, 7 days a week: Get help over the phone and by email. Our team delivers customer assistance 24 hours a day, 7 days a week, with an average response time of 2 minutes and a 97 percent satisfaction rating.
2. Spreadr App – Amazon Importer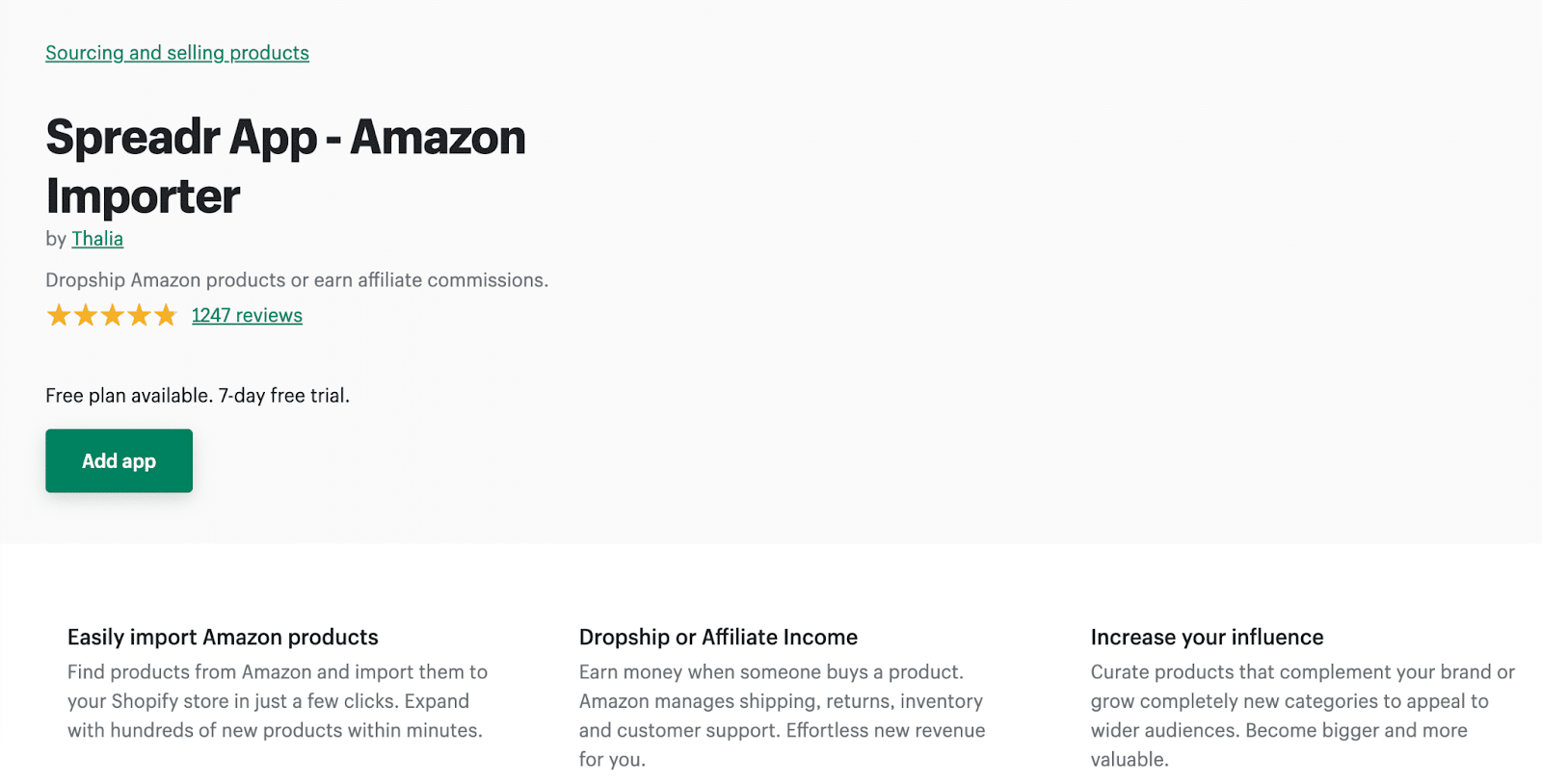 It's simple to get Amazon products with just a few taps, you can search Amazon for products and import them into your Shopify store. Using Spreadr app, hundreds of additional things can be added in minutes. Dropshipping or collaborating Purchase a commodity to increase your income. Amazon offers delivery, refunds, product support, and customer service. You'll have a new source of cash without having to work. Cure goods that complement your brand or establish entirely new marketplaces to cater to broader audiences to increase your influence. Grow in size and worth.
3. DSer – Aliexpress Dropshipping Official Partner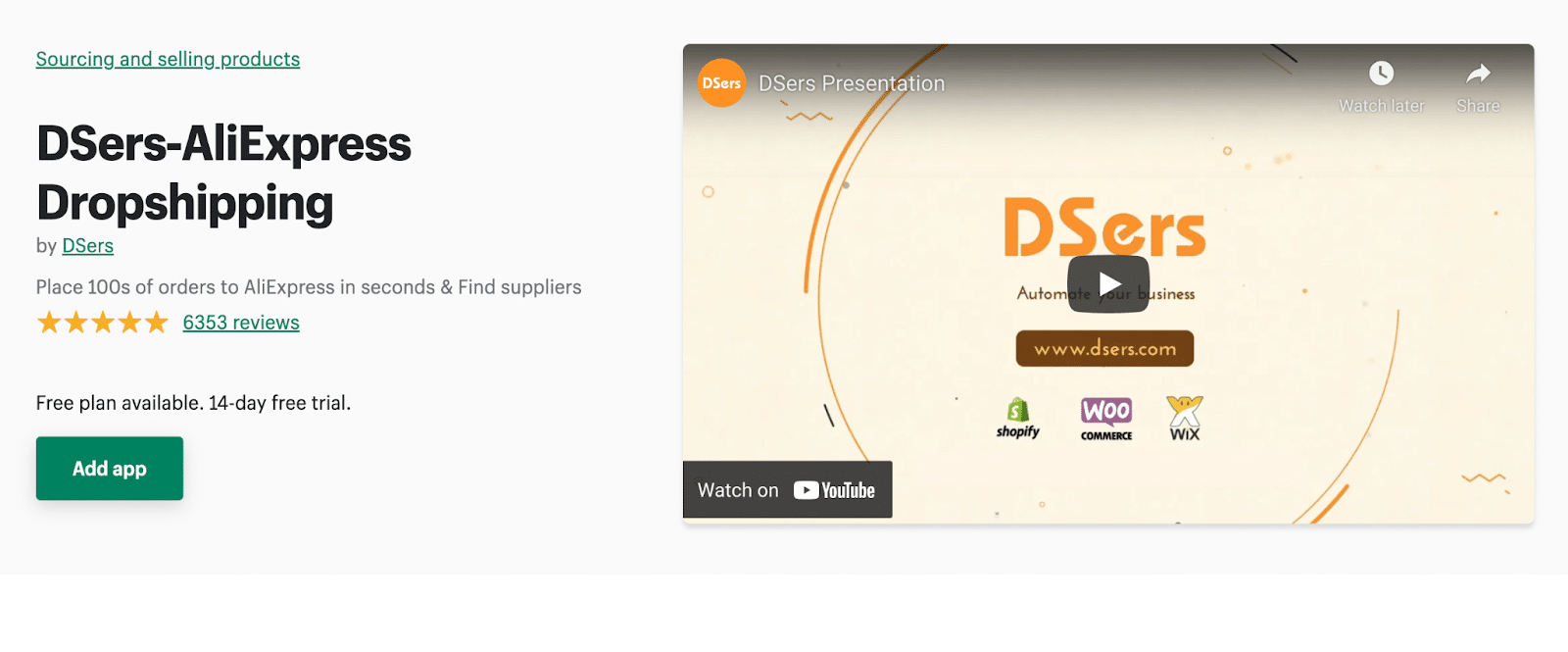 Using the DSer app with just one click, drop shippers may find cheaper and better suppliers. Store owners do not need to manually look for suppliers for their dropshipping products. Getting orders in your online store is a time-consuming operation. As a result, the ordering procedure should be efficient. Dropshippers can use this tool to choose up to 100 orders at once and send them all to AliExpress in a matter of seconds. ‍
This blog has elaborated on all the best Shopify apps with great ratings and reviews elaborately. If you have found this blog informative enough, you can subscribe to our blog and join our community to share your thoughts.