If you are planning to build a Shopify store for your eCommerce business, then you should know about some great Shopify page builder apps. Here, in this article, you will find the top 5 best Shopify page builder apps which you will easily get on the Shopify app store. Before choosing one for your online store, go through this blog to compare among these 5 to get some more knowledge on this topic.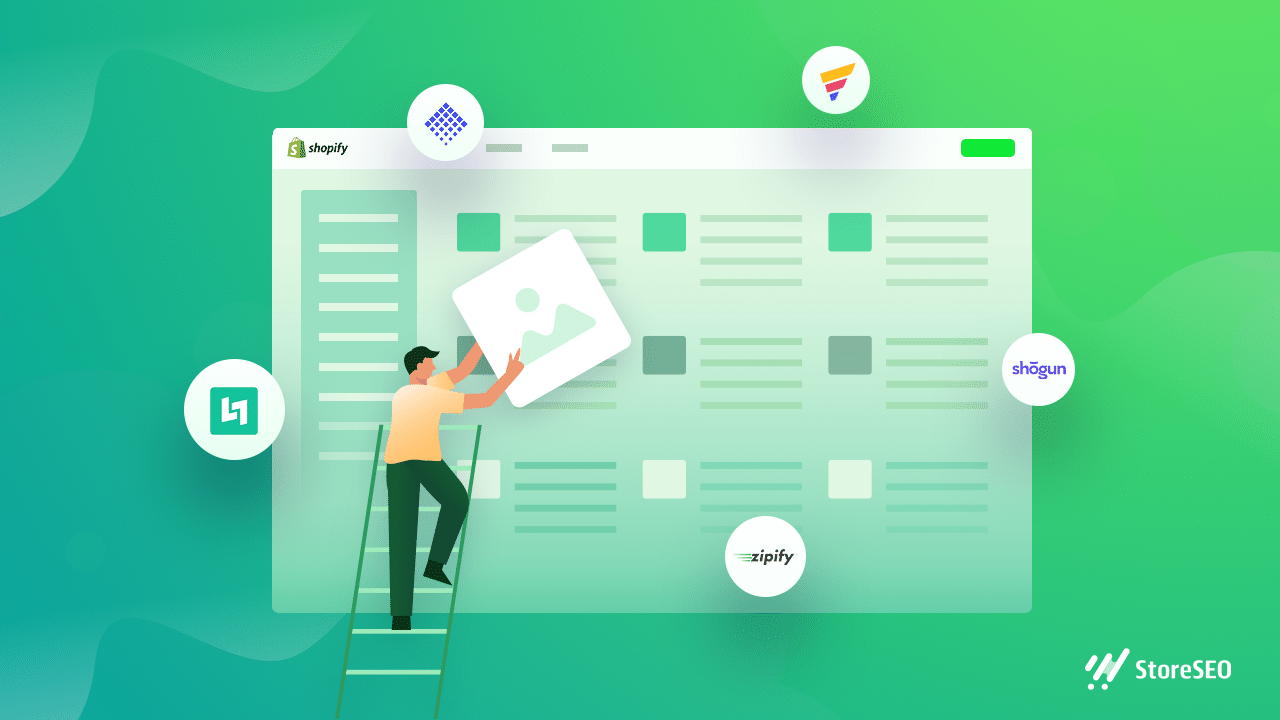 What Are Shopify Page Builder Apps & Why Should You Use One?
Before starting learning about Shopify page builder apps, let's share some little knowledge about what Shopify is. Assuming that you already know a lot about it, these few lines are only for beginners who are dreaming to start an online eCommerce shop for their business. Because it is one of the most user-friendly eCommerce builders for newbies.
Shopify is a subscription-based software and a complete commerce platform. It lets you set up an online store and sell your products on this platform. It helps you to manage your website store and online business easily. Shortly, Shopify allows you to create an awesome eCommerce website for your online selling business where you can run your web store.
Now, let's come to the original point which is Shopify page builder apps. Shopify page builder apps are third-party plugins that allow you to design new web pages for your store. Though Shopify has its own default page builder, these apps provide more extensive features and fewer restrictions than the default ones.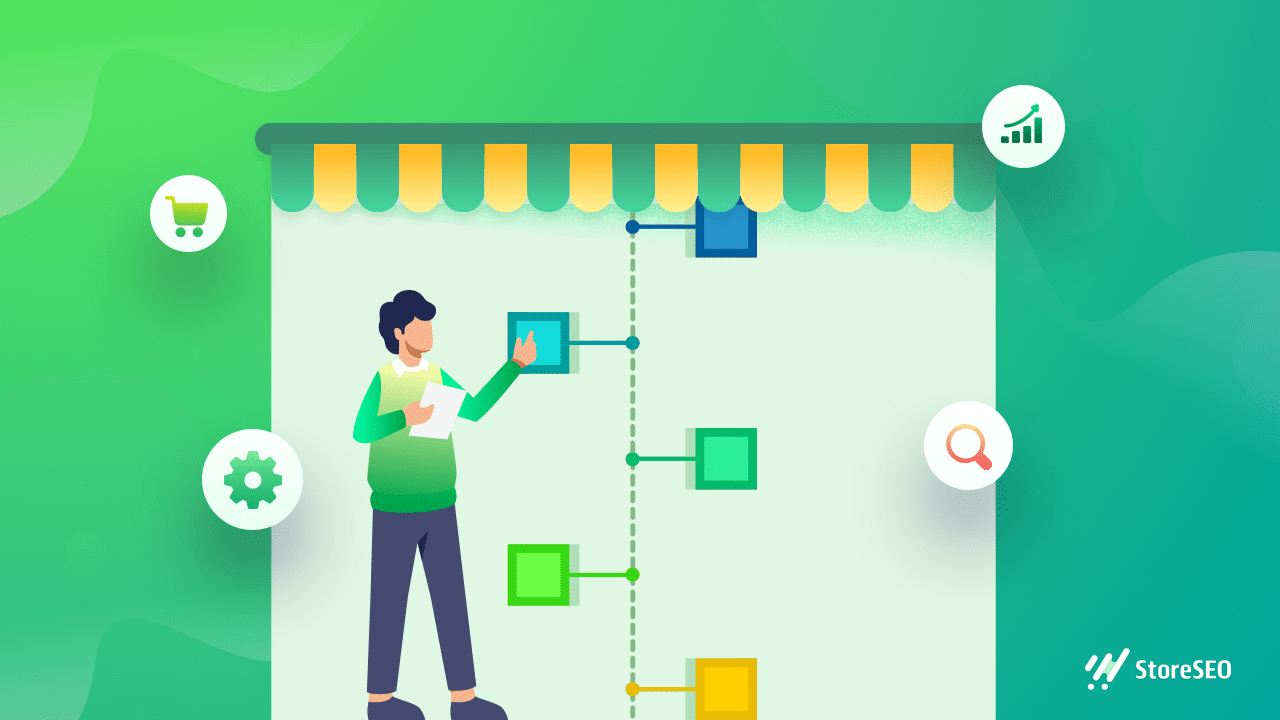 Why You Need Page Builder Apps For Your Shopify Store
When you are creating a Shopify store for your online business, page builder apps can undoubtedly help you. It's a big opportunity from Shopify that it offers integrations with various page builder apps. So if you ask why you need page builder apps to create a stunning store, below are the answers.
👉At first, if you use Shopify page builder apps, you don't need to hire any web developers to build your store's landing pages. These apps allow you to easily and quickly create stunning landing pages by yourself.
👉Secondly, you don't require coding or technical skills as most of these apps have pre-build elements and templates. You can just do drag and drop, and create your own store pages with ease.
👉And, finally, you don't need design experience. Because all their amazing templates are beautifully designed. And, also Shopify page builder apps normally have live preview options. So, you can see what the page will look like in the end.
Best 5 Shopify Page Builder Apps For 2023
If you search for page builder apps on the Shopify app store, you will find hundreds of apps on the search result. From that huge list, it's quite difficult to find a perfect one for your store. So, here is a list of the top 5 Shopify page builder apps you can check out for your upcoming Shopify store.
1. PageFly Landing Page Builder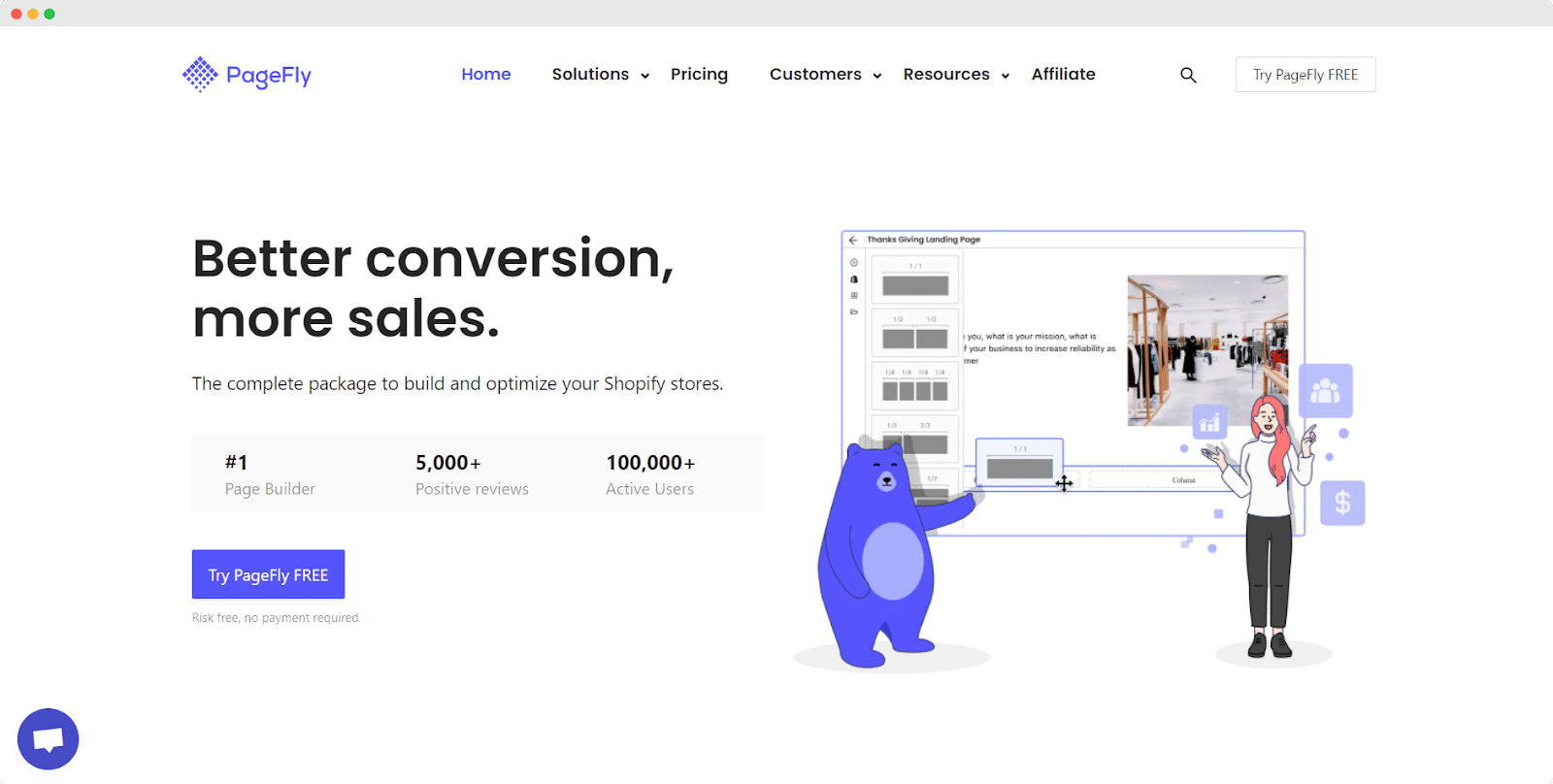 Pagefly is one of the most popular Shopify page builder apps. It comes with 70+ stunning templates to build responsive landing pages on your Shopify Store. It is a very user-friendly drag and drops page editor that allows you to create and customize product pages, pricing pages, FAQ pages, and more landing pages.
Besides quick customization opportunities and fully responsive designs, the app comes with many more helpful features. It has built-in analytics to understand customer interaction. Also, the app allows integration with some major apps like Google Analytics, Facebook Pixel, etc. Besides all this, PageFly has a big element library with lots of premade sections.
With 6362+ reviews, this app got 4.9 out of 5 stars on the Shopify app store. This rating lets you know the popularity as well as the strength of this outstanding plugin, isn't it? You can have a try on this app as it offers a 14-day free plan for your quick start to creating some powerful landing pages. Also, at any time you can upgrade on any of their 3 PRO plans for more exciting features.
2. LayoutHub ‑ Easy Page Builder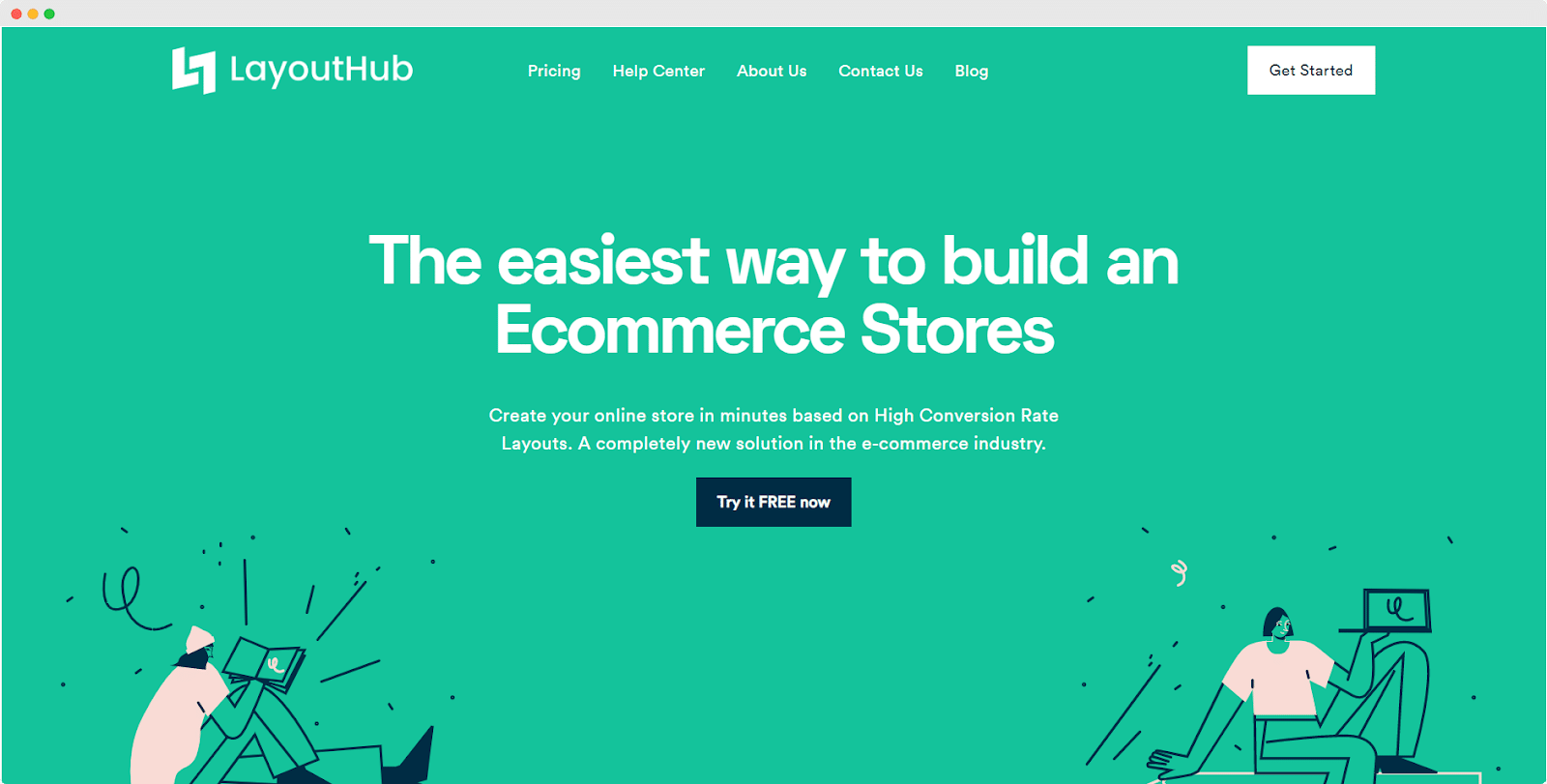 Another popular Shopify page builder app is LayoutHub. It is very handy for beginners, also who have a small business on Shopify. Its huge library of pre-built block templates helps to create amazing pages for your Shopify store. The cool designs of those templates can make a stunning site for your audience.
The app is very responsive and compatible with all devices. Also, it is compatible with all Shopify themes and apps so that you can easily use it without any complications. As the app releases 30 to 50 new layouts per month for its users, it may become an even more useful tool over time.
LayoutHub got a rating of 4.9 out of 5 stars with 2213+ reviews. So, you can assume its popularity. Besides 3 premium plans, it also offers a 14-day free plan so that you can check it out without any hesitation.
3. GemPages Landing Page Builder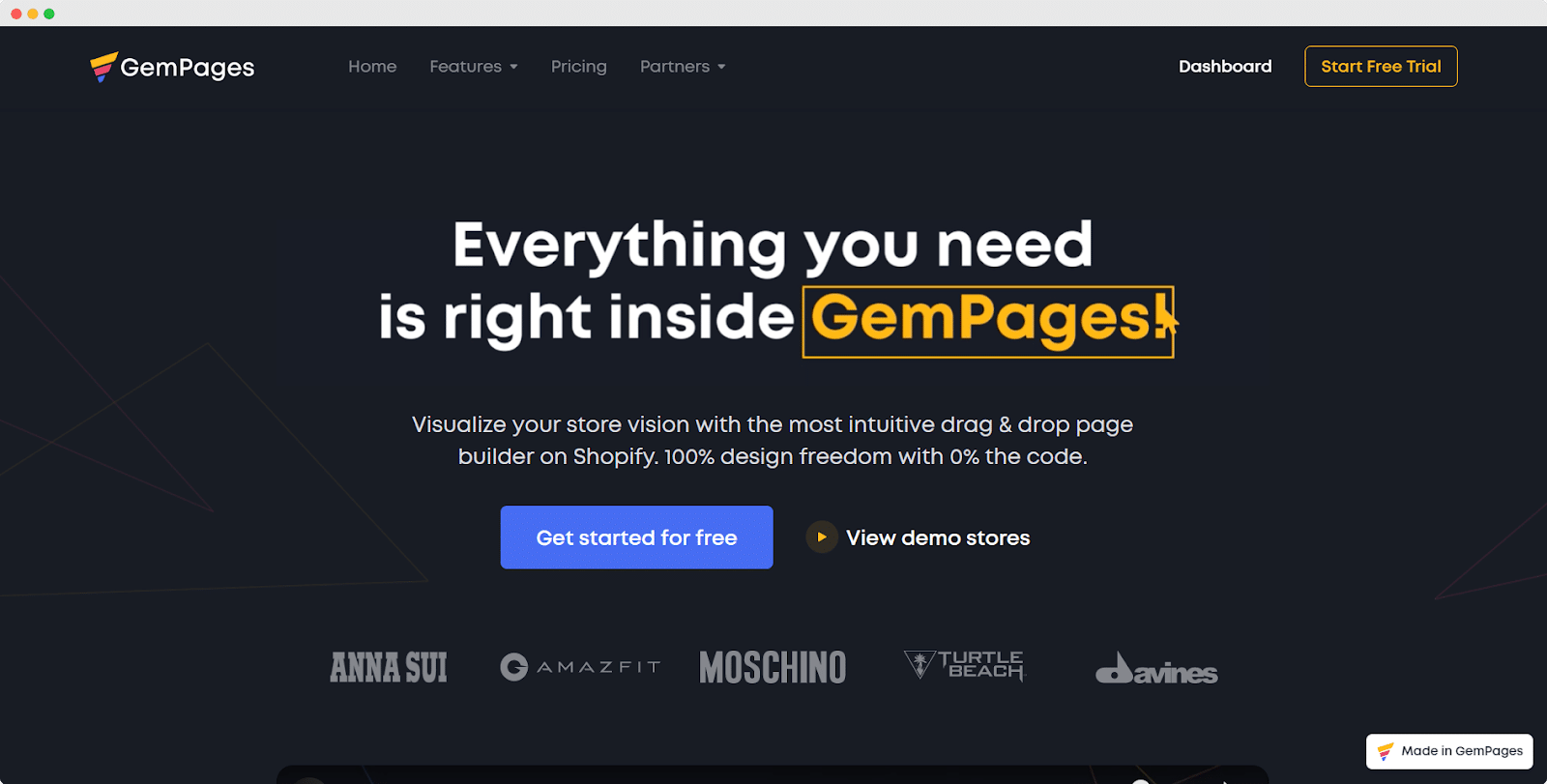 With over 50 pre-designed templates for different industries, GemPages became one of the most popular Shopify page builder apps. It lets you create highly responsive landing pages for your Shopify store with drag and drop customizable elements of its large element library.
GemPages is compatible with all Shopify themes and page types. It allows integrations with many top-performing apps to boost your Shopify store conversion rate. The app also has some standard in-built mini-apps and in-app tutorials for its users.
With 2550+ reviews, the app got a fantastic rating of 4.9 out of 5 stars. It has 3 PRO plans with exclusive features where you can create unlimited pages for your eCommerce store. Also, GemPages offers a 10-day free trial for its potential customers so that they can check out its beautiful interface and try out its amazing features without any cost.
4. Shogun Landing Page Builder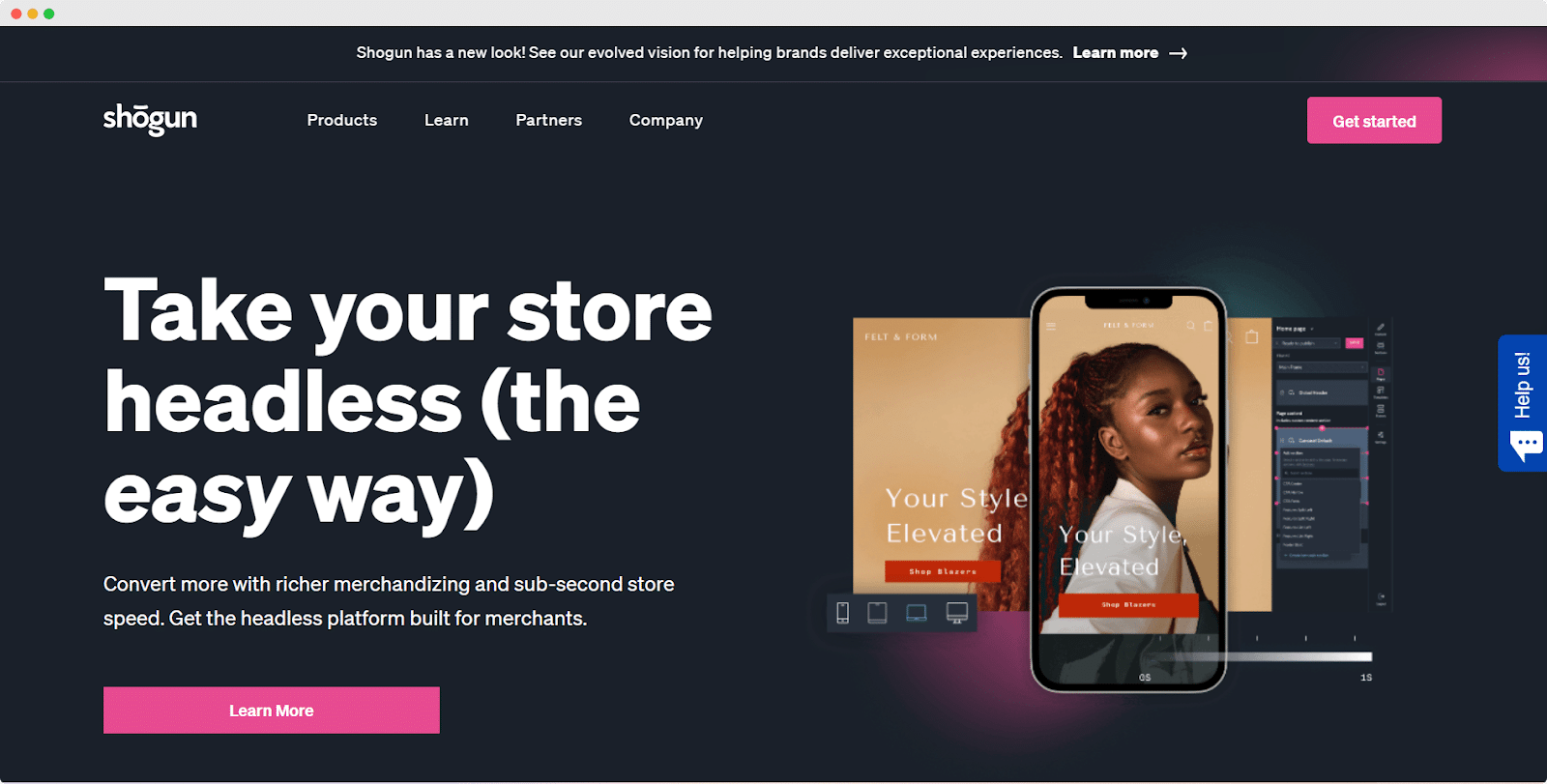 Shogun is another renowned page builder app for Shopify stores. It allows the creation and customization of an unlimited number of landing pages with its 30+ pre-designed templates. It has multi third-party integration partners so that you can easily work with this page builder app.
This app has all mobile-optimized layouts. With a standard rating of 4.7out of 5 stars, Shogun has 2770+ reviews on the Shopify app store. After utilizing a 10-day free trial, you can avail of its premium packages from 3 PRO plans which contain amazing features.
5. Zipify Pages Builder & Editor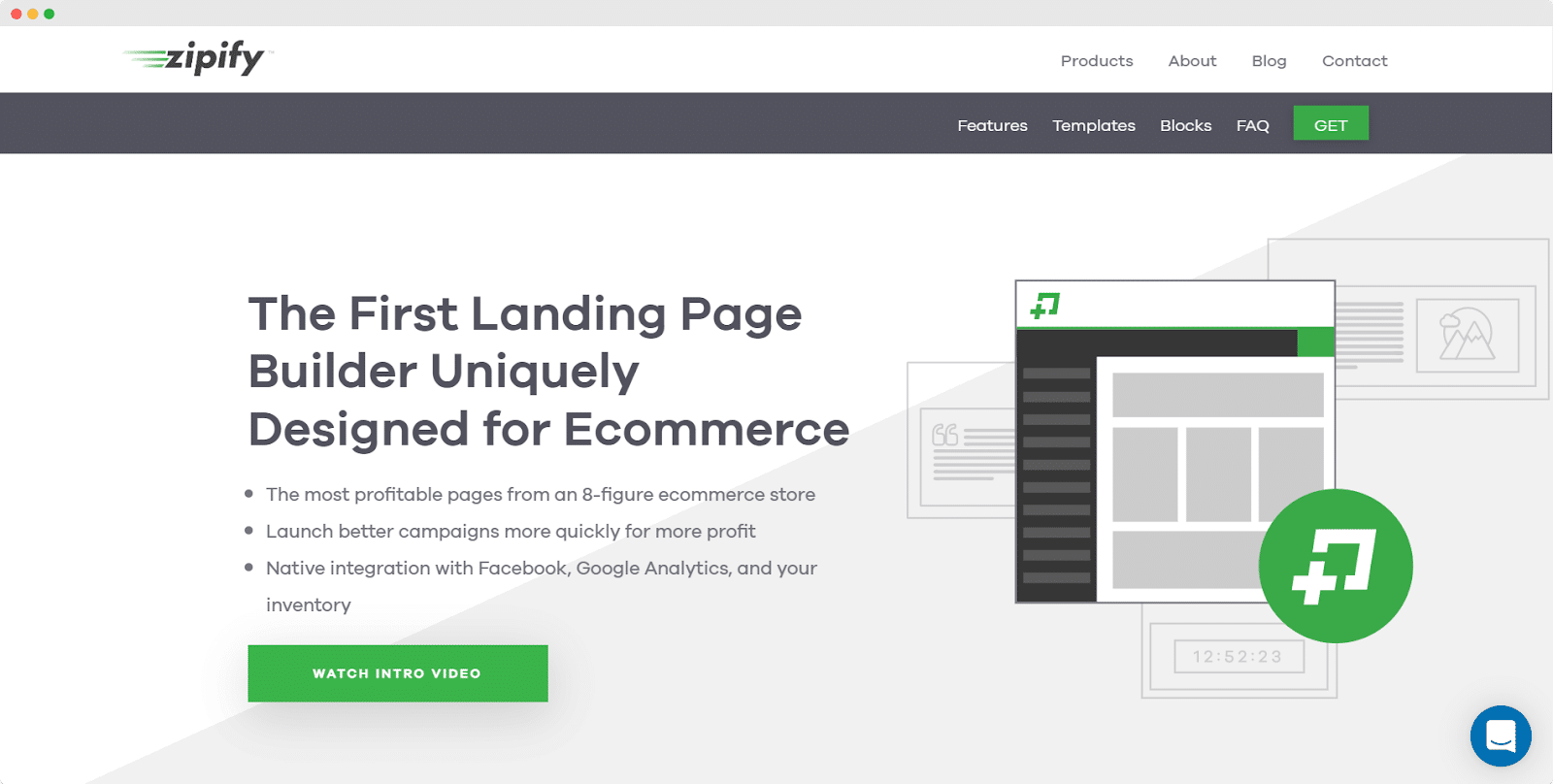 Zipify is the last but not the least Shopify page builder app of this article. Though it has fewer reviews on the Shopify app store than the other four, it achieved 4.8 out of 5 stars ratings. So you can assume the 585+ reviews must be fantastic!
Though Zipify's 2 Pro plans are comparatively little more expensive than others, its features never let you down. Also, the app allows you to avail a 14-day free trial so that you can check out its ever-growing template library, drag and drop customizable elements, its powerful integration with Google, Facebook, and many other apps, etc.
Tips: Important Features While Choosing A Page Builder App
Well, choosing the best one for your store is quite challenging, but you have to select one that can help you in every sector while building pages of your eCommerce website. So, it is very important to know what you are actually looking for in Shopify page builders apps.
Here are some important features that you should consider when you are researching page builder apps for your Shopify store. Firstly, ensure that you are picking up such an app that can design a perfect storefront for your shop that reflects your brand image. And for that, you should check the template library of the app thoroughly.
Next, you should go for other features such as the using technique (preferable is drag and drop technique), customizing options, integration opportunity with various powerful apps, responsiveness, analytics, etc. Don't forget to make sure that the app doesn't need any coding skills, especially if you are not a technical person.
Are You Ready To Build Your Shopify Store?
Now you know about the top 5 best Shopify page builder apps that you can use in 2023 to create some awesome pages for Shopify stores. Hopefully, it will be easier to start building your own Shopify store for your online business. So, are you ready to start your journey? 
If you think this blog is helpful, then don't forget to subscribe to our blog to read more blogs, tutorials, tips, and tricks. Or, you can also join our Facebook community where you can connect with others.