Shopify is an advanced SEO-friendly eCommerce platform; you may face challenges while optimizing your Shopify store for search engines. But what SEO issues might you face? No need to worry, because with this blog, we are going to address some of the most common Shopify SEO problems and guide you through the steps to fix them with ease. So, without further ado, let's get started.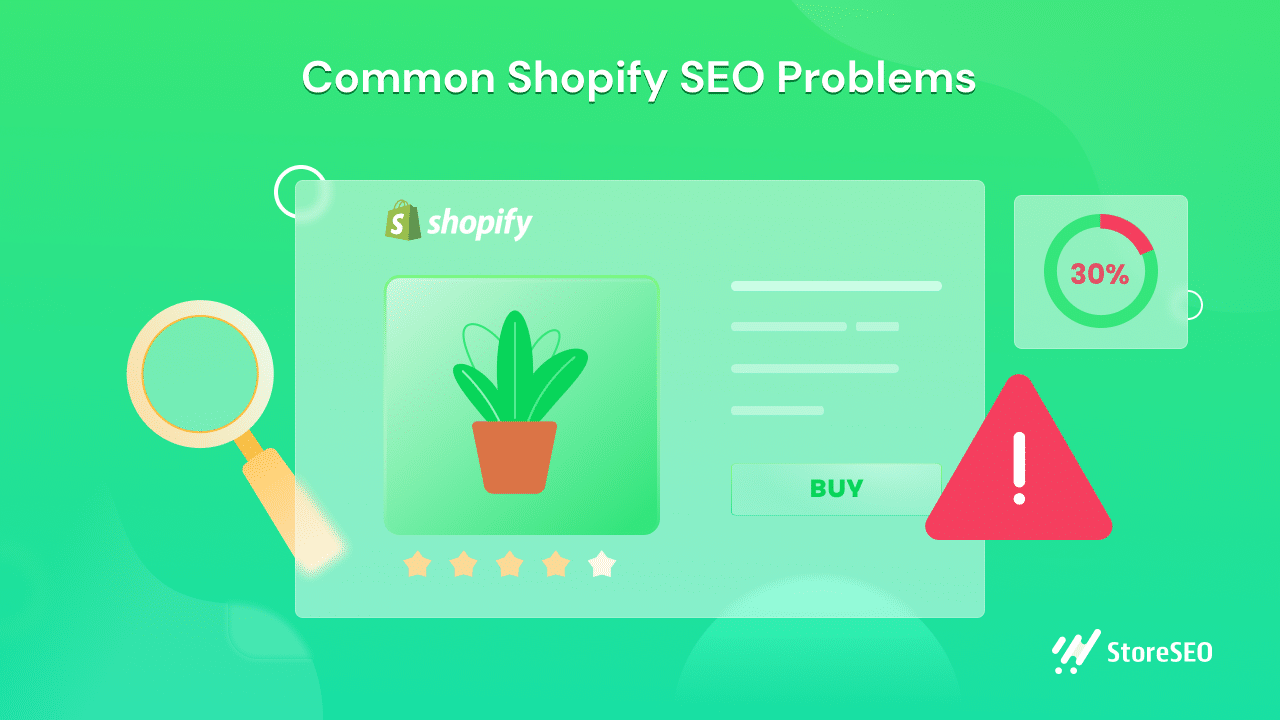 10 Common Shopify SEO Problems & Their Solutions
If you are thinking about driving organic traffic to your Shopify store, you need to optimize it in a way that helps search engines easily understand the content on your site. You need to follow certain search engine optimization practices to rank your store higher on search engine results. 
However, often you will see that you are not getting the expected result even when following the best SEO practices. But what could be the reasons? Let's explore the most common Shopify SEO problems that you might face and the common fixes for each. 
1. Duplicate Content
eCommerce websites can have a lot of similar types or categories of products. To make work easier, you might consider using product descriptions and tags. However, such similar descriptions can lower your ranking on search engine result pages and not display any of the products at all. To solve this issue, either you need to write unique product descriptions or use canonical tags for identical pages.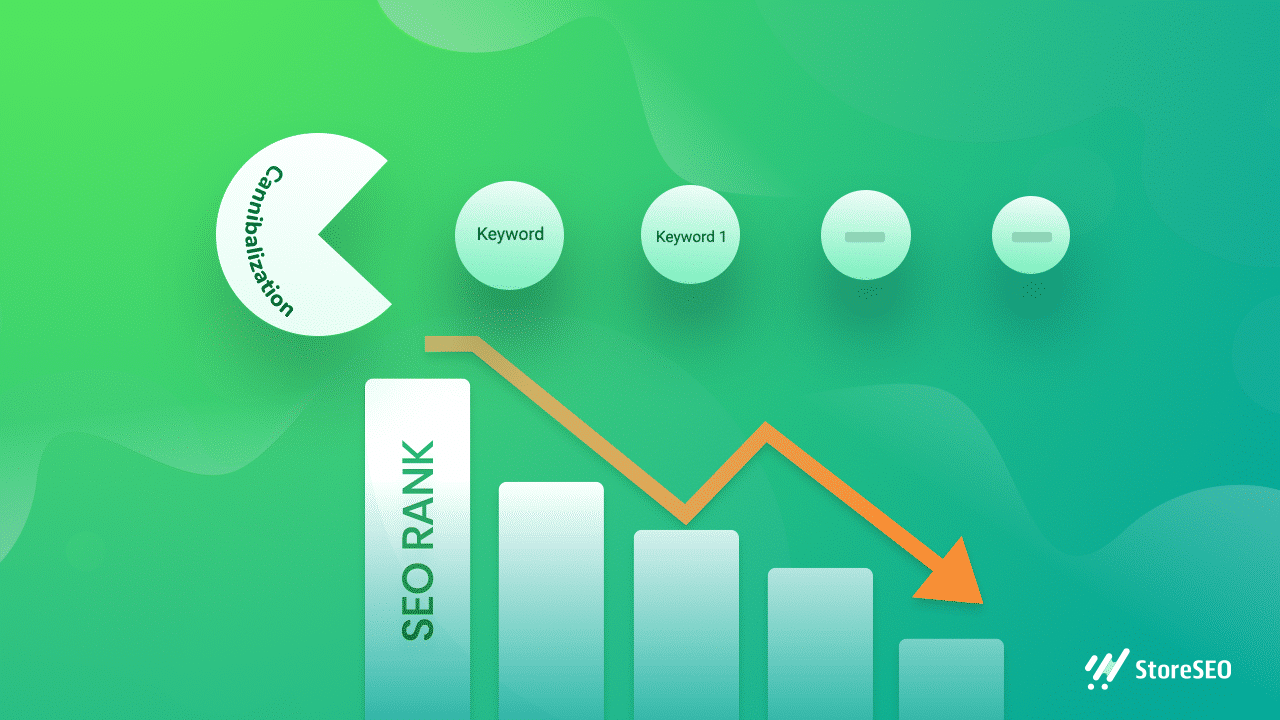 In addition to that, using the same focus keyword for multiple products can negatively affect your SEO strategy. It causes keyword cannibalization and confuses the search engine bots resulting in much lower rank on search engine result pages than expected.
2. Unoptimized Product Images
When you are selling products, you must upload and share quality images on your product page. Using large and unoptimized images can slow down your page speed and increase the bounce rate. As a result, it will impact your user experience and search engine rankings as well. Therefore, before uploading your images, compress and resize images, and use image alt tags to make your image accessible and understandable for search engine bots. 
3. Poorly Written Meta Titles & Descriptions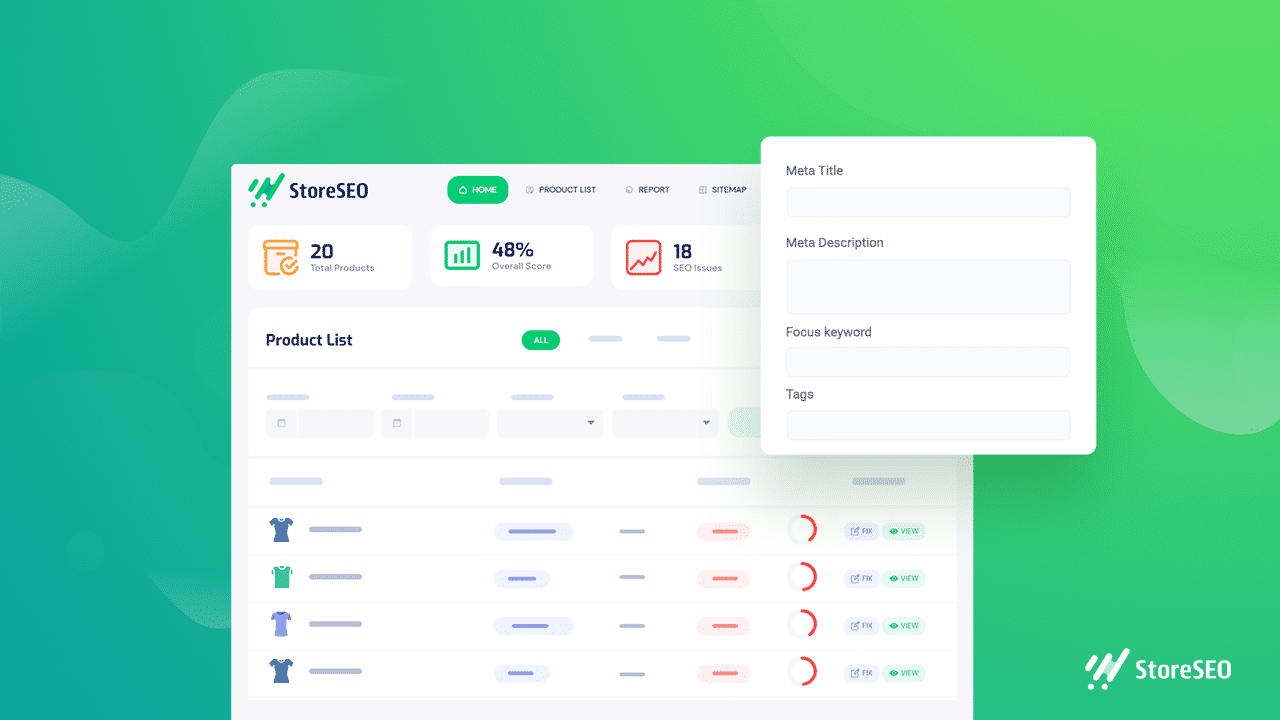 Meta titles and descriptions can give you a huge boost in your search engine ranks. Properly written meta titles and descriptions bring more traffic to your store from search engine result pages. Therefore, you should give enough time to writing compelling meta titles and descriptions adding your keywords for each page.
4. Ignored Mobile Responsiveness
With the increase of mobile shoppers around the world, an unresponsive website can affect your search engine ranking. You will lose a huge amount of revenue if your store does not load properly to the mobile shoppers. Therefore, you should ensure that your Shopify store is always mobile-friendly and responsive to your visitors.
5. Slow Page Load Speed
Page loading speed plays an important role in search engine ranking. If your website takes a long time to load, it will negatively impact your store's SEO. You should use tools like Google PageSpeed Insights to identify your page speed score and fix performance issues that make your website slower.
6. Poorly Structured URLs
Your page URLs or permalinks as a search engine ranking factor. The URLs play a critical role in your website structure as well. While long and complicated URLs can confuse users and search engines, using clean, concise, and descriptive URLs can help rank higher on search engine result pages. Besides, using your target keywords on the URLs will increase your ranking chance as well.
7. Neglecting On-Page SEO
An SEO-optimized product page can help you outrank your competitors and bring organic traffic to your store. However, if you don't use your keywords in your product description, or if you keep your content unorganized, it will affect your search engine rankings. Therefore, you should use your keywords strategically on your content, and use headings while structuring your content ideally for enhanced reliability.
8. Lack Of Quality Backlinks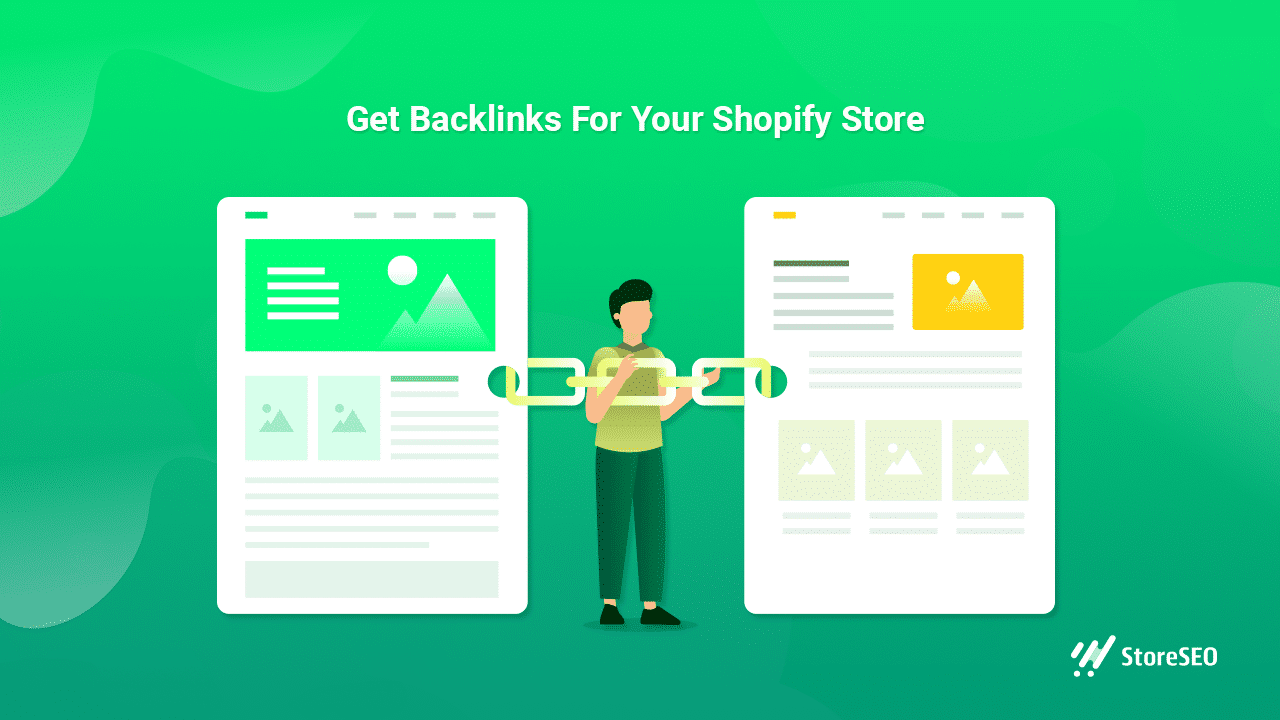 The authority and trustworthiness of websites have a huge impact on search engine optimization. With a higher website authority, you will have a better chance of ranking higher on search engine result pages. To enhance your website's authority and trustworthiness, you need to build quality backlinks. You should acquire quality backlinks through content marketing, outreach, and guest posting to boost your authority.
9. Overlooking Structured Data
Structured data can help the search engine bots understand your content better. Without using structured data, you may miss out on the chance of ranking on rich snippets in search results. So, you should implement schema markup on your content and provide additional information about your products, reviews, etc. to bring more traffic to your store.
10. Ignoring Analytics & Monitoring
Search engine optimization is an ongoing process. You need to track and analyze your store's SEO performance to find more opportunities for improvement. However, this part of search engine optimization often gets ignored. If you want to stay ahead of your competitors, you should regularly monitor your Shopify store's SEO performance. You can integrate tools like Google Analytics and Google Search Console with your Shopify store and track your data with ease.
Fix Shopify SEO Problems & Boost Your Organic Traffic
Just like any website, Shopify stores require ongoing SEO efforts to ensure optimal performance in search engine rankings. By solving the common Shopify SEO problems, you can boost your store's visibility and get more organic traffic. So, don't wait anymore. Perform a quick audit to see if you have the mentioned issues in your store, and boost your search engine rankings.
Have you found our blog useful? If you do, please subscribe to our blog for more tips, tutorials, and updates on industry-related topics.