If you want to get your venture off on the right foot, small business ideas that are also successful are what you should check out this year. Low-cost small business ideas are not only a matter of money, they give you the chance to shine in the shortest possible time. So today we bring out the list of amazing yet cost-effective business ideas that will give you a jump start. Let's hop in and check out all the fascinating ideas.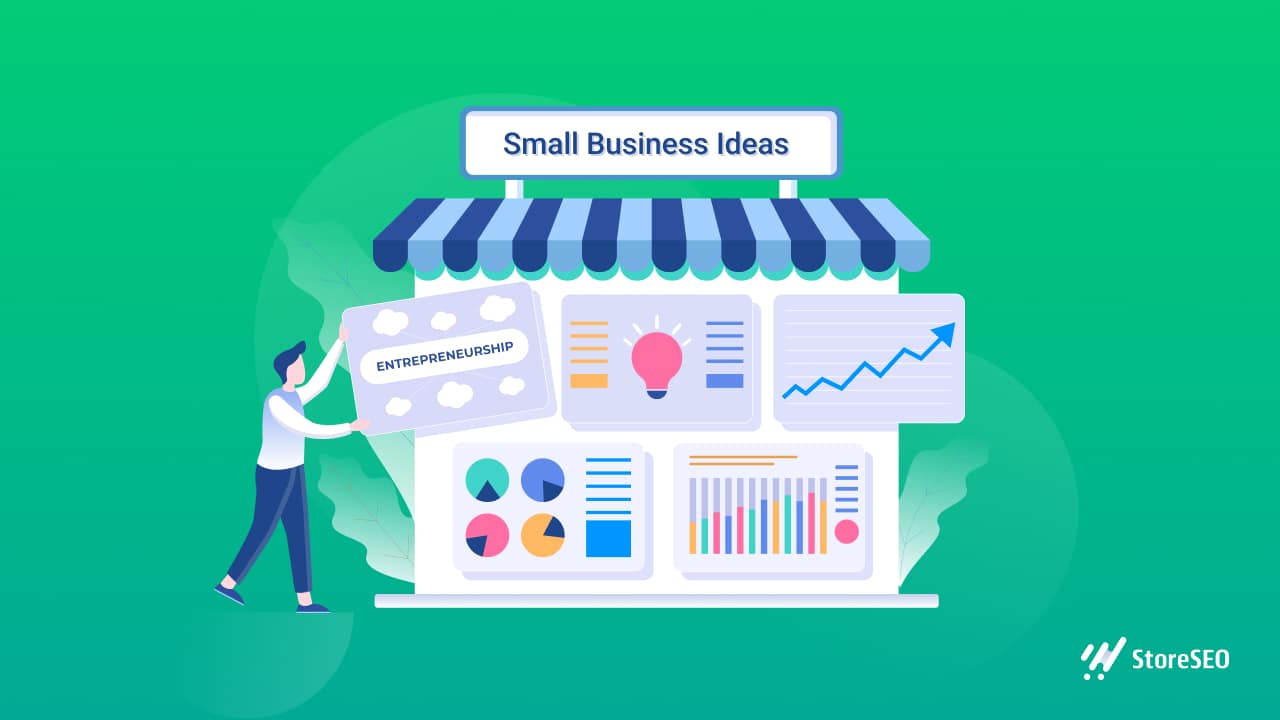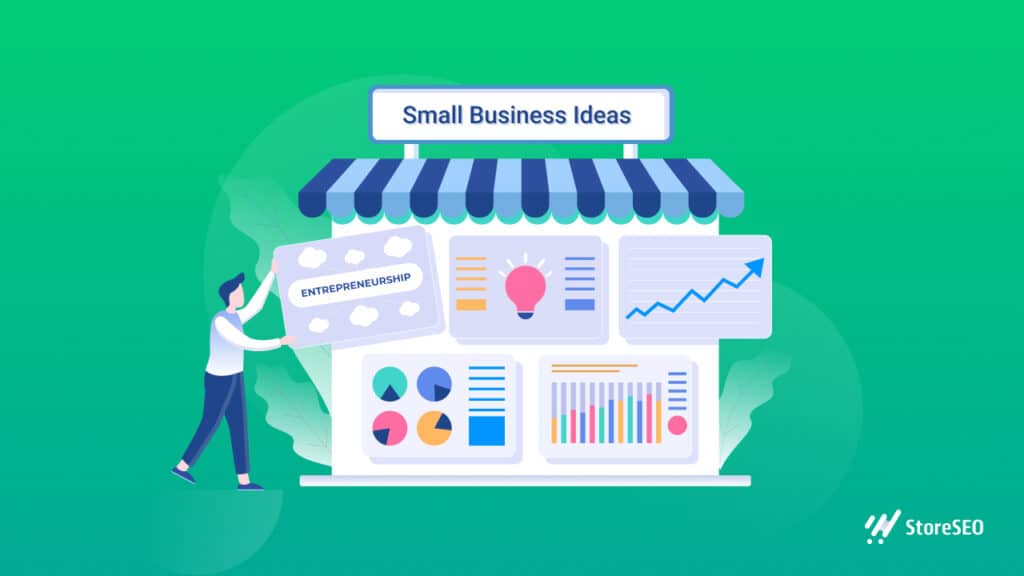 When Is the Best Time For Small Businesses To Start?
Now, following the catastrophic pandemic era, several businesses have had different kinds of experiences–some flourished while others struggled. Ultimately, low cost small business ideas are the ones that can help you succeed, if you can execute them the right way. Now, the concern is whether it is the right time to give your small business ideas the green light?
Let's look at some statistics first. As a result of Covid-19, there were 730,000 job losses and activities that were closed due to the financial crisis. Businesses that depend upon physical attendance have suffered from that. During that same period, almost 5,800 small business ideas bloomed, also by working remotely for as long as possible. As small business ideas need less funding and manpower to take off, more people are becoming interested in starting their own company.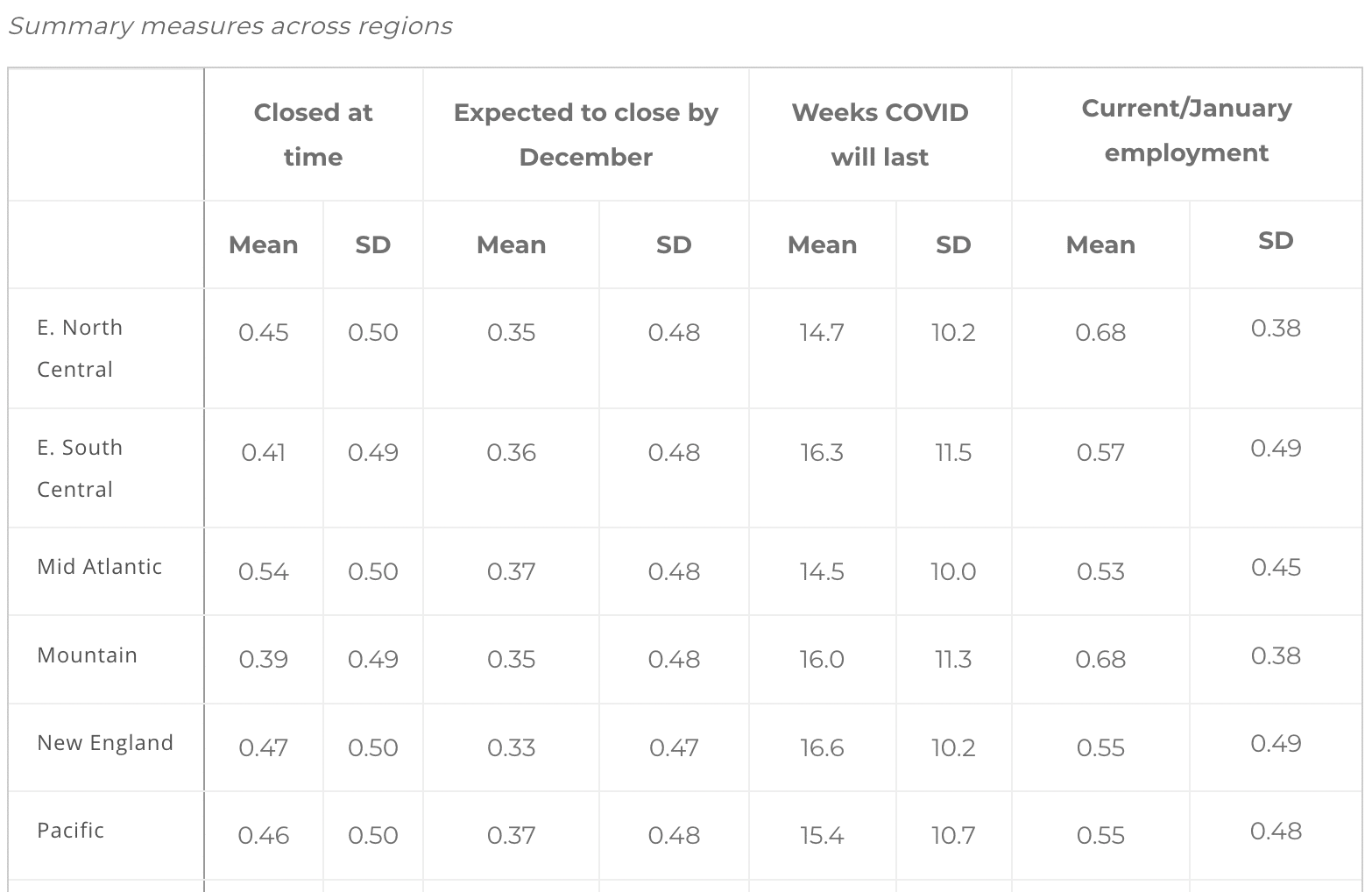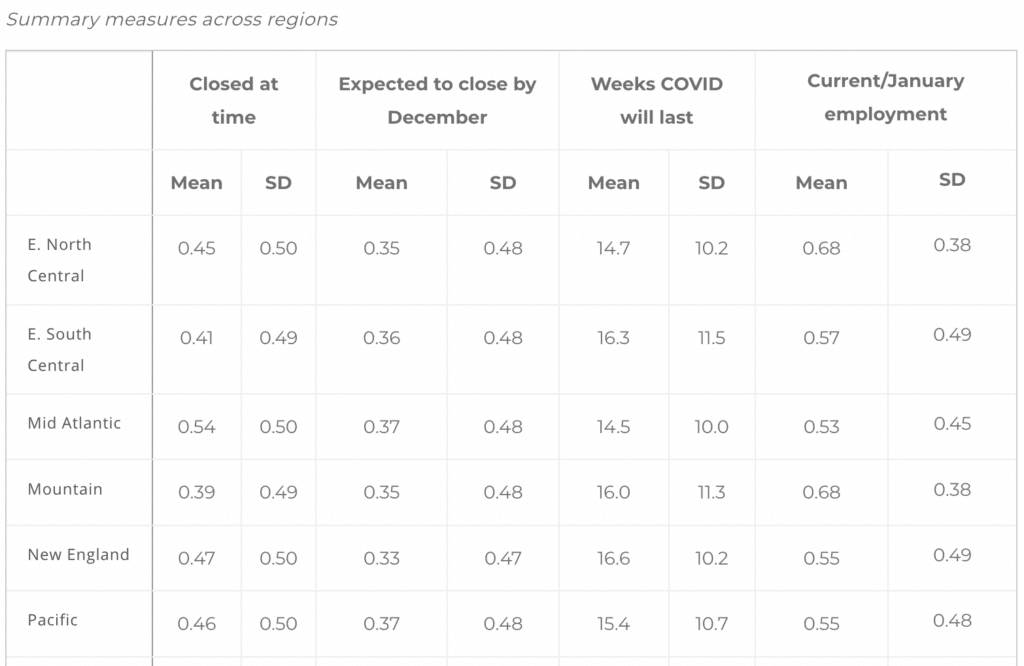 On the other hand, it is always better to start with a small business and then nurture it and take it to the breakthrough stage. It's easier and simplified when you start small. The risk margin also becomes low. As you are planning to give small business ideas life, it will be more cost-effective depending on present market statistics. In short, if you have determined to start a small business, you are at the right time. No matter what threats might emerge in the future.
Presenting 20 Low Cost Small Business Ideas For This New Year
Low-cost small business ideas are those which you can start at any time and start earning. We have handpicked 20 of the best small business ideas for you to consider and choose the right one. Let's get started.
1. Scented Candle Business
Everyone is enchanted by the soothing fragrance. And when you mix the scents with the candles, it brings an aesthetic vibe. Nowadays, candles are the one household item you should have. In the U.S., over 80% of consumers use these staples to infuse any room with a relaxing scent. So you can assume how big the marketplace is. Additionally, the scented candle industry is expected to gross $645.7 million by 2026.
So you can easily assume how big the marketplace is. And to start your own scented candle business, you will need scents and candle wax. The colors and fragrances can be mixed and matched, and you can also create your very own scent. Bath & Body Works, Mrs. Meyer's, Le Labo, etc are renowned names in the scented candles business.
Source: Bath & Body Works
3. Business Of Custom Soap Making
Another eye-soothing yet successful low-cost small business idea is to create custom soaps. Today, you can create custom soaps at home all by yourself since soap-making ingredients are available in abundance. People are getting more intrigued by the trending soap shapes these days as opposed to conventional soap shapes. You can easily start your small business from home and start making revenue. Check out how the soap market is growing day by day.
In near future, the custom soap making market size will be The global soap market size was USD 34.09 billion in 2019 and is projected to reach USD 55.29 billion by 2027.
3. Home Made Chocolate Business
From toddlers to old people, everyone enjoys eating chocolate. Imagine how easily you could build a loyal customer base if you offered chocolates in their favorite shape! Among all trending ideas, homemade custom chocolate making is one of the popular small business ideas to start.
By the statistics, cacao and chocolate worldwide revenue was $44.35 Billion in 2019 and is projected to reach $61.34 Billion by 2027, at a CAGR of 4.4%. Check out the top 15 grummet chocolate shops for your inspiration.
4. Cake & Bakery Home Business
If you are passionate about baking and cooking, then you can easily turn your passion into a business. Cake & Bakery shops are such a kind of small business idea for creative ones. When you already love cooking and baking, that means you have all the ingredients and tools you will need to get started. Due to the availability of numerous packaging companies, now people prefer online shops rather than physical stores. You can start your own online cooking class as well.
5. Launch A Dropshipping Business
Having custom-made, creative small business ideas seems like a trait you don't possess. Then you can start your own business for dropshipping. Getting started with dropshipping is not difficult. This is a small business idea that utilizes a third-party supplier to organize and ship inventory on your behalf. Rather than handling products yourself, you just need to make sales and pass orders along to your supplier. Starting a business in this field is one of the easiest and cheapest things you can do. Moreover, in the Covid-19 situation, it was one of the successful business models.
6. Creating & Selling T-Shirts On Demand
T-shirts have become one of the most popular fashion styles for everyday life. And if you can mix and match stunning designs, colors, and textures, then this t-shirt selling small business idea turns into an extravagant one in no time. You don't need many resources to start your T-shirt business. Even if you don't have your own T-shirt factory. You can only do the illustrations, or the selling part and start your own business.
"Revenue in the T-Shirts segment amounts to US$43,473m in 2022"

statistia
7. Start On-the-Go Makeup Saloon
Staying home for a long time has brought up some creativity among us, and being a makeup artist is one of them. Moreover, in recent years, the norm has broken that you need a physical salon to be a makeup artist. Nowadays, most people prefer freelance makeup artists. So if you enjoy doing makeup, then it can be the chance for you to start your own on-the-go makeup saloon.
8. Creating Bath Bomb Business
Even fun projects such as creating bath bombs can be turned into a great small business idea. For inspiration about this small business idea check out → Bath Bomb Market – Global Industry Analysis, Size, Share, Growth, Trends, and Forecast 2018 – 2026. All the ingredients you will need to create bath bombs you can get at such a cost-effective price and from any nearest super shop. The most popular success story of the bath bomb business is by two teenage sisters who have now earned more than millions. Learn more about them from money.com.
9. Custom Postcard business
Though letters have become almost extinct, the love for collecting postcards still remains the same. Using this nostalgic emotion, you can start a great business of creating custom postcards. If you start reflecting on left-childhood memories artistically, this small business idea will surely generate a buzz. If you love painting and crafting this is the most suitable small business idea that you should pursue. Even if you can only provide stunning illustrated and photoshopped images, another printing company will turn them into beautiful postcards.
10. DIY Crafts Business
Do you have more amazing DIY ideas than 5 minutes crafts? Then you should also get started with your very own DIY craft business. The best benefit of starting with this small business idea is that you can manage your business on such a low budget. Renovating old furniture is also a popular small business idea that you can eat.
11. Start Your Own Online Courses
You may be able to start online courses rather than waiting for the break in any teaching organization when you can teach everyone in a particular category. Moreover, running online courses gives you the freedom to create courses on diverse topics like coding, makeup, painting, digital marketing, and the list goes on. At present online learning platform market value is approximately 101 billion U.S. dollars.
12. Hand Made Mask Business
Due to Covid-19 effect, masks have now become a compulsory element of everyone's everyday line. Instead of going for surgical masks, custom or handmade masks are making a great acceptance nowadays. You can grab this small business idea opportunity and start making maks. Over the next five years, the mask business is expected to grow at a compound annual growth rate (CAGR) of 23.5%.
13. Ragin & Clay Jewelry Shop
Jewelry is among the most desired items. The ragin and clay jewelry business offer a huge opportunity to shine. Most importantly, you can start this business at such a low cost. All the basic ingredients you can find in your store next door. Ragin and clay pieces of jewelry are among the most popular aesthetic items recently. You can start with this small business idea at any time.
14. Custom Painting On Accessories
Another coolest small business idea is doing custom painting on different accessories. And the best part is you can start this business with zero investment. For example, you can check out Jade Collins arts. She basically does custom paintings on luxury products like bags, boots, etc.


15. Redesign Old Fashion Clothes
The most grossing industry is the garment industry. By the research of Global Apparel Manufacturing, the market size by the end of 2022 was $861.5bn of fashion clothing. When you are planning to go low budget, redesigning old fashion clothes is the best small business idea to go for. Alternatively, you can purchase dresses from thrift stores and redesign them, or you can take orders and redesign those for others. You will either have low startup costs or your business will become a haven for vintage lovers.
16. Be A Virtual Event Organizer
The event organization business idea has always been a success for those who have followed it. And now the trend is being a virtual event organizer. If you enjoy arranging events, then this small business idea is the one you should pick. For starting your own business, you need no investment, just technical know-how to manage everything virtually and excellent communication skills.
17. Get Involved In Freelancing Sites
At present, you will find popular freelancing sites like Upwork, Fiverr, etc where you can sell almost any kind of skill. From starting as a one-man army you can also form your very own team to handle works that you will get through freelancing. Today, getting started in freelancing is becoming very popular among designers, developers, and other professionals in similar fields. You can also get started and start your own firm in no time.
18. Start A Pet Daycare Business
We all know puppies and kittens can steal anyone's heart. As long as you have experience in managing pets and enjoy taking care of them, you can make this small business idea a success. All you need is your abilities and experience with pets. Because of the rapid growth in working people, pet owners seek pet caretakers. Moreover, you can even run a coaching business that will train others and form a full-scale company such as a pet daycare.
19. Create Own Fashion Boutique
If fashion is your ultimate jamming, then getting started with your own fashion boutique is what you should go for. Unlike most industries, fashion lets you get started with no investment and go as far as you can. For instance, if you love playing with colors and fabrics then you can start your own tie-dye fashion boutique house. At present this small business idea holds $19.1bn market value within this year.
20. Be A Part Of Affiliate Marketing Program
Are you good at convincing consumers digitally and having your own device? You can only start your affiliate marketing business by writing reviews and blogs. In this digital era, affiliate marketing is creating a great buzz. You can get started with affiliate marketing anytime and start incoming from your home. This small yet innovative business idea needs null investment.
📌 Bonus: Low-Cost Marketing Ideas To Help Your Small Business Grow
There is no magic in ideas that will create all the buzz and profit overnight for your business, you have to develop strong marketing ideas to succeed. It is possible to implement low-cost marketing ideas for your small business if you follow the right strategies. These are then tested and proven low-cost marketing ideas you should consider.
➡️ Create An Interactive Website For Business
At present, websites are considered online identities. In marketing strategies, websites have become an essential weapon. Getting long-term results from your small business ideas can be achieved by creating a website. Not a tech-savvy person to create a website? Don't worry, with the help of stunning WordPress templates, you can create a website for business without coding. For example, you can browse Templately – the ultimate cloud for WordPress templates for your website with an amazing appearance.

➡️ Maintain Active Presence On Social Media
Social media plays a great role in today's marketing strategies. Nowadays social platforms like Facebook, Instagram are focusing on online stores that can help you to grab customer attention. Furthermore, potential customers find it easier to start a conversation through social media rather than passing through 2/3 steps on a website. To reach a mass market, you need a strategy to be present and engaged in social media.
You can even create a new revenue stream through social media. For example, Ulla Johnson uses Instagram to run her fashion brand.
➡️ Focus On Creating Video Contents To Attract
Dynamic contents are the easiest way to grab attention. Therefore, creating video content will engage your viewers more effectively. In recent times, TikTok has been considered to be the most potential platform for small businesses to reach niche customers. For example, Breanne Tomolonis has taken her home renovation business to a new hike using TikTok.
➡️ Emphasize On Improving Retention Customer Metrics
One of the main obstacles to small businesses is not getting lifetime customers. The revenue keeps coming but the company grows slowly due to this. Moreover, according to HubSpot statistics, 5% of a company's revenue can be increased by 25-95% by improving customer retention. So, you should start to improve your customer service metrics. 
➡️ Ensure Customer Service Is A Priority For Business
Any business depends heavily on customers, aside from sales. You'll get satisfied customers when you put the customer first. And satisfied customers work as brand employers for a company. If you don't spend much money on marketing, then you should focus on creating loyal customers. This way you can easily take your small business idea to a next level.
➡️ Engage Customers With Creative Hashtag Challenges
It's free to create and manage posts on social media platforms. So why not use this opportunity to create traction for your business? In trending viral challenges, hashtags typically do the job best. They facilitate your exposure to potential customers. You can take your small business to everyone's attention using social media hashtag challenges in no time.
Whatever low cost business idea you choose, you still have to come up with a solid business plan, build a brand, market your business, and offer excellent customer service. If you are able to avoid traditional startup costs, such as inventory, warehousing, and retail space, you can avoid many startup costs. So, choose your small business idea and get it started Today.
To get more of these stunning blogs, tutorials, and insights, subscribe to our blog for more.