Not sure which Shopify apps will add the right features and functionalities to your eCommerce store and ensure it flourishes better than all of its competitors in the industry? We would be too if we were faced with a pool of hundreds of apps offering vast solutions. However, you no longer have to worry, because we have researched and brought you a complete list of 22 of the most popular and the most installed Shopify apps that you need to grow your store in 2023!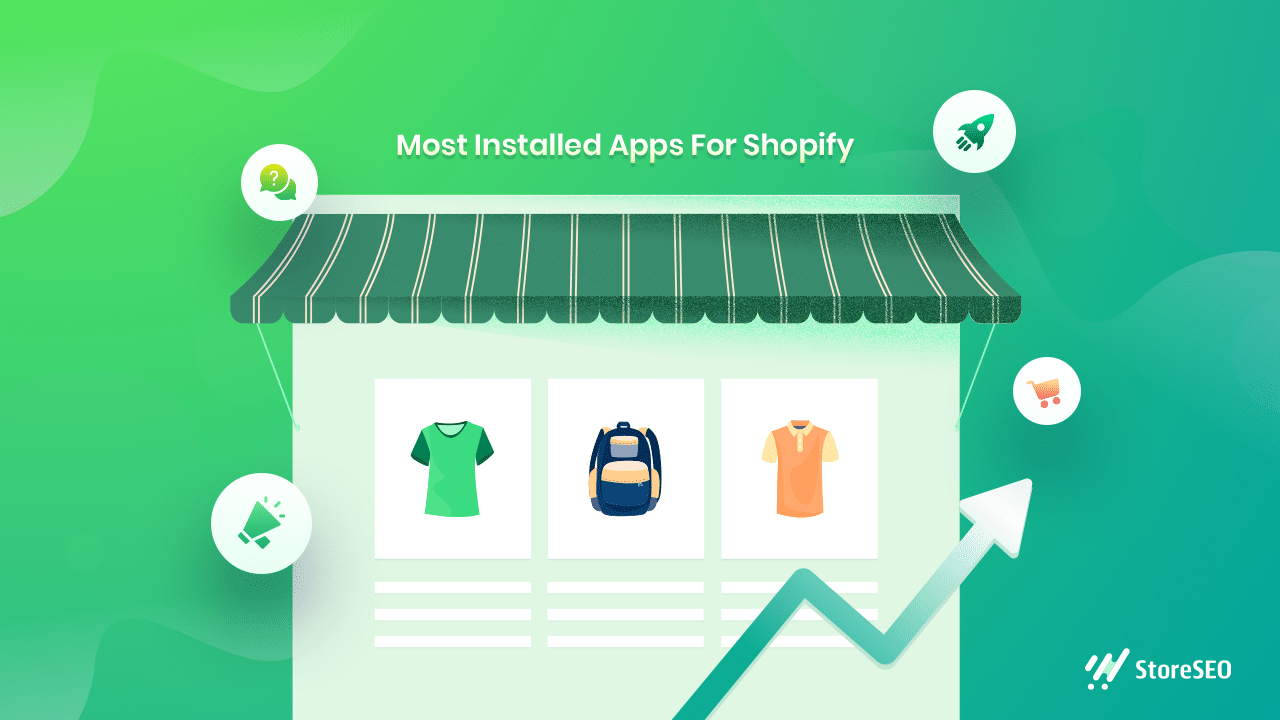 Choosing The Right App For Your Shopify eCommerce Store
The Shopify platform is full of hundreds of advanced apps to help your eCommerce store grow its business in every single aspect. But among these hundreds, which ones would be the most suitable for you?
To decide that, you first need to figure out what are the most important needs for your eCommerce store, and which apps suit your needs perfectly. Whether it be designing your store's landing page or improving its email marketing system or creating integrated affiliate marketing programs, you will find apps that match your descriptions. Therefore, you need to know how to choose the best one for you by following the steps below:
👉 Make A List Of Your Priorities
👉 Create Shortlisted Best Shopify Apps
👉 Check Usability Of Shopify Apps
👉 Check Shopify App Performance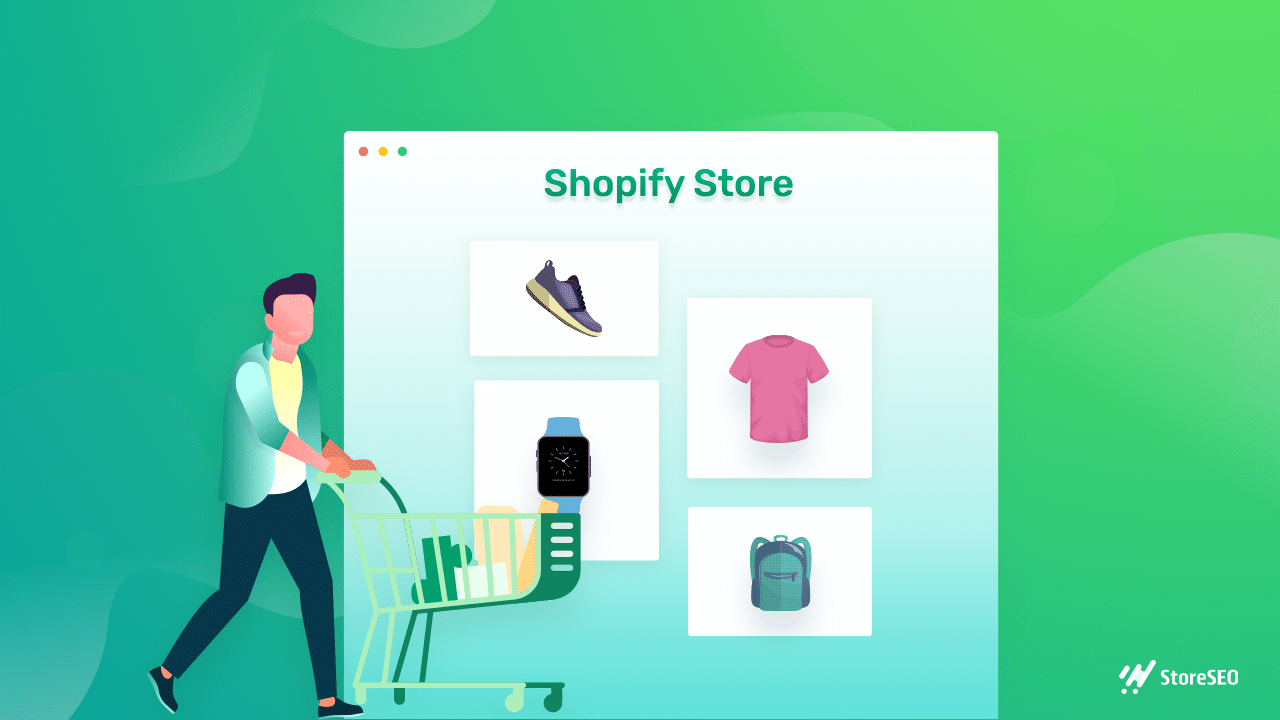 If you want to know further about these steps, and how to work your way through the app choosing process on the vast Shopify ecosystem, please check out our blog where we have detailed the outline for you. And then, without further delay, let's dive right in and find out the best Shopify apps you can choose from.
Most Installed Shopify Apps For Email Marketing
Let's start off with email marketing tools and apps for Shopify eCommerce stores. Reaching out to your customers occasionally with engaging emails and keeping them up to date with new updates, features, or news is very important. And so we have brought you a few of the best Shopify apps to help you choose the right one for you.
💡Omnisend Email Marketing & SMS:

First up, on our list of the most installed Shopify apps, we present you Omnisend – the best email & SMS marketing automation app for your Shopify store. It is one of the top choices for any business that wants to take its email marketing strategies to the next level, with advanced automation and omnichannel features.
The freemium app allows you to combine several channels into a single automation workflow, allowing you to reach your customers across multiple channels with a single, personalized message. You can collect emails from visitors, grow leads with campaigns, enhance sales, and much more using this email marketing app. It enables you to send up to 500 emails a month with the free pack and even allows you to send forward push notifications to keep your customers engaged.
Among other notable features, you will find that Omnisend lets you build lists and create segmentation for A/B testing, brings you many ready templates, retargeting ads, and more. And the best part? It's a super easy and user-friendly, drag-and-drop email editor.
💡 Privy – Pop Ups, Email, & SMS:

Then, we have the outstanding Shopify app – Privy, an all-in-one marketing platform for eCommerce stores on Shopify. It offers you a suite of solutions, tools, and features for SMS and email marketing for stores and businesses on Shopify. It has got you covered from banners, announcement bars, popup notification alerts, all the way to abandoned cart email alerts and exit intent strategies.
With its engaging popup alerts and notification bars, it proves to be an excellent tool to help you generate FOMO among your store visitors and encourage them to get involved. You can also integrate the app to Mailchimp, Soundest, Adroll, and other advanced platforms to take your email strategies a step higher than the rest.
💡 Klaviyo: Email Marketing & SMS

Next up on our list of the top most installed Shopify apps for email marketing, we must mention Klaviyo, one of the most popular and highly recommended email marketing solutions on Shopify.
The outstanding application allows powerful and seamless integrations with a suite of popular services, such as Facebook and ShipStation, and brings you several rade forms or campaign templates to choose from. It includes email marketing features for the entire funnel, from potential customers to returns.
Klaviyo also brings you smart SMS marketing and workflow automation facilities that trigger customized messages to your customers. So if you want to combine the two marketing strategies together and grow your business to the ultimate heights, Klaviyo is a top contender to look up for you.
Best Shopify Apps For Business Sales, Leads & Conversion
With email marketing facilities out of the way, we need to talk about the main aspect of an eCommerce store – sales, engagement, lead generation, and of course, conversion. And the apps listed below are the most installed ones in Shopify to help you with all these:
💡 Free Shipping Bar (Sales & Leads)

Moving on to the Shopify apps that help to improve the seals, leads, and conversion on your eCommerce store, we want to talk about a highly rated app that helps you effortlessly promote free shipping to your customers. Providing free shipping options with your product is one of the lucrative features to attract new and existing customers, and the most installed Shopify app to help you do that effectively is the Free Shipping Bar.
Customers tend to dread purchasing goods and services online because of the added shipping cost. So imagine if you can promote free shipping on your storefront using attractive banners? That is exactly what this best Shopify app is for – it lets you create fully customizable topbars on your store.
The app brings you some built-in templates which are super easy to customize, both in design and content. It is also built to automatically detect the website visitor or customer's local currency and adjust or change the discounted shipping amount instantly. But you can also take your lead generation strategy the next higher by integrating the app to Google Analytics Reports and getting insightful data about customers' reactions to the announcement bars.
💡Oberlo (Dropshipping App)

Up next, we have one of the most installed Shopify apps (and also one of the most popular), Oberlo, to help you import and dropship products from the giant AliExpress directly into your store. It helps you find new products and customize them according to your store's needs, test the products and ensure that your store's inventory and prices are always up-to-date. And not to forget, it is an app brought to you by Shopify itself.
The products you choose will be directly shipped from the product supplier to your customers with the worry of stirring, packaging, or even shipping. Also, if you are an Oberlo app user, you might receive exclusive access to the Oberlo Supply marketplace that offers hand-picked suppliers, bulk ordering, and shorter shipping times.
💡 Printful (Product Sourcing)

Another popular Shopify app that helps you source and create a variety of products for your Shopify store is Printful. It also takes care of inventory, equipment, and product shipping for you so you can easily focus on building and growing the other aspects of the store.
What feature makes it so popular among its massive user base you might ask; well, it brings you the amazing facility for dropshipping products from warehouses located in five different continents!
💡 Recom.ai (Upsell & Cross-sell)

Upselling and cross-selling can be one of the most effective strategies to boost sales and conversion in your eCommerce store on Shopify. And the most installed Shopify app to take the product promotional marketing strategy beyond the normal level is the AI-powered Recom.ai.
The most installed Recom.ai Shopify app has a built-in library of predesigned widgets that matches with almost all the new popular store designs, allowing you to launch upselling and cross-selling campaigns with no extra design skills. Not just this, the popular, high-rated app lets you automatically recommend related products and services to customers according to their preferences in real-time. You will get your hand on an advanced Scout feature, which allows the customers to like or dislike items straight from within the app.
Shopify Apps For Social Media Marketing & Paid Promotions
While you might have products in your store, with proper marketing and promotions, you will not be able to bring much traffic or customers to your eCommerce store. So below, we have brought you a few of the most installed Shopify apps that help to promote your products and store on different social media platforms.
💡 Google Channel

Finally in this section, we have an app developed by the team of Shopify themselves, Google Channel. The outstanding app has been built to make it super easy for you and all other Shopify store owners to create Google ad campaigns for your stores with just a few clicks.
You will be able to create your own campaigns, set your budget, and optimize the Google ad using smart technology at any time. Moreso, you can create a list of all your products and run Smart Shopping campaigns on Google. Your products will then be displayed across Google Search, Google Shopping, Google Images, Gmail, YouTube, and so on. And the best part is, these will all be managed with Shopify itself. It also allows you to create campaigns, set your budget, and optimize your ads with Google's smart technology.
💡 Facebook Channel

And just like the Google Channel app stated above, we have another one developed by the team behind Shopify – the Facebook Channel. This is another app that helps the store owner integrate popular services into their eCommerce stores for Shopify, only this time, they will be able to connect to the popular platform, Facebook.
This most installed app lets Shopify stores seamlessly sync with merchants' main Facebook accounts. With this app, you can also create lists, display ads, and promote them all across Facebook and Instagram.
💡 Instafeed – Instagram Feed

Talking about Instagram, we have the outstanding and popular Shopify app Instafeed, which enables you to embed a fully responsive and functional Instagram feed on your Shopify store. This adds high social proof to your business and allows customers to instantly visualize what their chosen products will look like in real life.
This helps your business in multiple ways – your store's engagement increases and so does on your Instagram page, the platform's followers will increase, and most importantly, sales and conversions will skyrocket in minutes.
💡 Recart: SMS & Messenger

After Google, Instagram, and Facebook, we must mention another highly popular Shopify app that helps you quickly reach out to your customers by the means of SMS and Facebook Messenger. And our top pick of choice here is Recart that not only helps you communicate to customers with ease but also grows your email list and displays stunning popups.
To top it off, it brings you a two-way communication feature to keep users engaged whenever needed and allows for workflow automation.
Most Installed Shopify App For Affiliate Marketing In eCommerce
Take your marketing strategies to a level higher by connecting to and forming campaigns with store affiliates with the advanced Shopify apps listed below:
💡 UpPromote: Affiliate Marketing

If you want to get your hands on excellent affiliate or influencer marketing solutions on Shopify, the most popular and installed app to look at would be UpPromote: Affiliate Marketing. It is not only developed to help you create engaging marketing campaigns but also to help you track them successfully.
With UpPromote, you can easily build a professional affiliate campaign with unlimited commission programs for your company's affiliates. And creating coupons or affiliate links for all these programs only takes a couple of clicks. This most installed Shopify app also allows you to track the affiliate link clicks, orders from affiliates, and more.
Once you have created your campaigns, do not be worried about not finding ambassadors or affiliates, because UpPromote brings you the exclusive feature, UpPromote Marketplace. Here, you can approach new affiliates and communicate with them seamlessly whenever needed.
💡 ReferralCandy

However, even with the excellent features of UpPromote, there is one Shopify app that is more popular as the most installed Shopify app for affiliate marketing – ReferralCandy. This tool makes it super easy to create successful referral programs where customers can easily leave engaging and interactive reviews for your products, adding to your store's social proof and credibility.
This outstanding Shopify app for eCommerce stores also allows you to choose a type of reward and incentive for your customers if they refer to others, such as their family or friends. These incentives can be lucrative cash rewards, coupon codes, or unique gifts.
Referral Candy gives you complete power over all the customization features so you can easily match the feature's outlook to your brand's, whether it be the popup notifications, referral pages, or emails. You can easily track each aspect of the marketing campaigns and also automatically detect possible fraudulent purchase activities.
Most Popular Customer Support Apps On Shopify App Store
Every eCommerce store needs to provide excellent customer service and support facilities in order to help not only improve customer experiences but to retain existing customers just as much as attract new ones. And so Shopify brings you many apps that help you provide customer support and service with ease.
💡 Tidio – Live Chat & Chatbots

When it comes to customer support on your eCommerce store, Tidio is one of the best choices. This is one of the most installed Shopify apps as it brings you an advanced live chat module that lets you or your team stay online at all times, available for any customer service.
However, it's not just that. This app's popularity has also been boosted by its special chatbots and marketing automation system designed to improve customer satisfaction. This allows you to be available to provide instant or immediate help and support for your customers, 24/7, enhancing your store's retention rates and hence, conversions. Other must mention features are a free mobile app, several ready-made templates for the bot and automation, and over 20+ powerful integrations.
Setting up the Tidio bots is very simple as well since you can do it with just a few clicks. The bots will take action the moment you aren't available; they will check for product availability, delivery status, and many other requests. And you or your customer support team can take over whenever necessary with complete ease.
💡 HelpCenter | FAQ Chat & Helpdesk

Another must mention customer service app on our list of the most installed Shopify apps is HelpCenter with a high rating of 4.8, just like Tidio. This highly popular app is a top choice for many store owners as it allows you to create attractive, detailed FAQ pages with which you can provide instant answers and improve customer service.
This popular Shopify app brings you all the necessary tools needed to manage customer queries and communication such as the Live Chat option, advanced chatbots, product description tabs, and ticketing systems.
HelpCenter helps to view all customer inquiries from a single dashboard, manage orders and navigate through communication history. You will find pre-made FAQ templates integrated with contact forms and live chats and come in multiple languages. It also includes automation rules, signatures, analytics, and insights
Best Apps On Shopify To Boost Customer Loyalty
Since we are focusing on customer satisfaction and experience, it's time to list down the topmost installed Shopify apps that boost a customer's loyalty towards your eCommerce store. These will also help to retain customers and raise your retention rates instantly. And we have two options for you to check out here as well:
💡 Smile: Rewards & Loyalty

First in this section, we introduce you to the Shopify app Smile, which gives lucrative rewards for a variety of customer actions, referrals, and more. You will be able to create loyalty points programs, generate VIP-based programs, and allow existing customers to use referral links for referral programs. Whenever your customers participate in these programs, they will be rewarded with discounts, bonuses, exclusive deals, etc.
And the feature that makes it even more attractive to users worldwide is its advanced analytics monitoring system that lets you keep track of the loyalty programs, along with all other programs that you generate.
💡 Yotpo Loyalty & Rewards

Another app on Shopify that focuses on customer loyalty-based programs is the Yotpo Loyalty & Rewards, formerly known as the Swell Rewards. This is another very highly rated app by a massive number of customers on the eCommerce platform because it allows you to choose from an outstanding 14 different rewards campaigns, and includes giving points for purchase, account creation, social actions, birthdays, and more. Once the points are collected the customers can easily redeem them in the form of coupons, free shipping, extra products, and more.
Most Popular Apps To Add Engaging Reviews On Shopify
Now, let us focus on getting engaging and interactive reviews from your customers to grow further engagement, social proof, and credibility on your eCommerce store. Below, we have listed 2 of the most popular Shopify apps to do the trick for you:
💡 Loox Product Reviews & Photo

Nothing helps to grow a store's business compared to getting insightful and positive reviews from your customers. It not only adds high social proof but also validates your claims of the quality of the products that you sell. And the most installed app on Shopify to help you collect and display engaging customer reviews is Loox.
This excellent review app enables you to use social proof and display them in the form of photos and images that instantly grab the attention of any store or website visitor. But not only that, Loox gives you outstanding facilities to send automatic emails to your customers and ask for reviews for recent purchases.
And finally, to take your store's social proof and credibility to another level altogether, we have the feature that allows you to seamlessly share the reviews gathered on all connected social media platforms, for SEO, and in Google Shopping, among others.
💡 Judge.me Product Reviews

To give Loox a tough competition, we have an app that's rated even higher in the Shopify app store; a perfect rating of 5.0. Judge.me is another excellent product review app that collects customer reviews and ratings on different online platforms and displays them on their Shopify store to boost social proof and conversion rate. Only this time, you can boost credibility on your store by sharing user-generated content that's even more fruitful in garnering potential customers' attention.
You will be able to display stunning product reviews with text, photos, and videos, and you can make it even better using a review carousel. And then, share them on various social media platforms as you prefer.
Shopify App To Skyrocket SEO Scores & Boost Rankings
And finally, the ultimate types of apps that your store needs – ones that help to boost SEO scores and ranking, and brings greater traffic to your site:
💡 TinyIMG SEO & Image Optimizer

Displaying images is one of the most crucial parts of creating an eCommerce store on any platform, regardless of what the type of product sold is. And therefore, first and foremost in this category, we have TinyIMG, an image SEO optimization app. It compresses and optimizes all the images that you upload to your store and helps to improve sales by achieving incredible website speed.
It also helps with implementing image alt texts, metadata, and adding bulk broken link redirects auto-optimizer, making it a breeze to take care of your store.
💡 Plug In SEO

Then we have the comprehensive tool for boosting SEO scores, Plug In SEO. This is an outstanding tool that helps to improve your SEO ranking smoothly without any hassle. This Shopify app allows you to examine your store's SEO thoroughly, gives auto-generated recommendations for fixes, and creates search-engine-friendly data that you can track later. It will help you implement meta title and description, image alt text, and more.
💡 Store SEO With Image Optimizer

And finally, we have StoreSEO, a simple yet one of the most advanced SEO apps available on Shopify. While it is still new, it is one of the top favorites of many users across the eCommerce platforms, especially because it brings you facilities and features to improve every single aspect of your store's product page. It combines the image optimization feature that you get for TinyIMG with the more general SEO improvement solutions that you will find with Plug In SEO.
It comes with a user-friendly interface with easy-to-implement features. Using this popular Shopify app adding alt text, keywords, tags, meta descriptions, and page title is just a matter of minutes. You can use ready-built templates that you will be able to design or modify on your own.
This app shows the overall result of your SEO condition with an interactive indicator. And then allow you to view the changes that appear as you improve your product page content live on site. And besides this, the Store SEO app helps you with maintaining your sitemap as well. It collects the XML sitemap data and helps you to submit it to Google Search Console. Thus, not only just adding keywords or tags but also maintaining a proper sitemap is possible using this free and user-friendly best Shopify SEO app.
Grow Business Exponentially With The Best Shopify Apps
And with that, we want to conclude our ultimate list of 22 of the most installed and most popular Shopify apps for your growing eCommerce store. We hope this blog was helpful to you in deciding the perfect solution for your website and skyrocket sales, lead, and conversion rates in 2023 and the years coming up.
Let us know which one you choose and about your experience with the plugin by commenting below; we would love to hear from you. Join our Facebook group to communicate or subscribe to our blog for more useful guides, insightful tips and tricks, trending news, and the latest updates.