A growing business strategy in this decade that can aid you in making money with lower financial investments is dropshipping. If you are operating your eCommerce business through this Shopify platform, all you need to do to obtain assistance is to use the top Shopify dropshipping apps for your online store. Take a deep dive into this blog to know the 10+ most popular Shopify dropshipping apps for your store.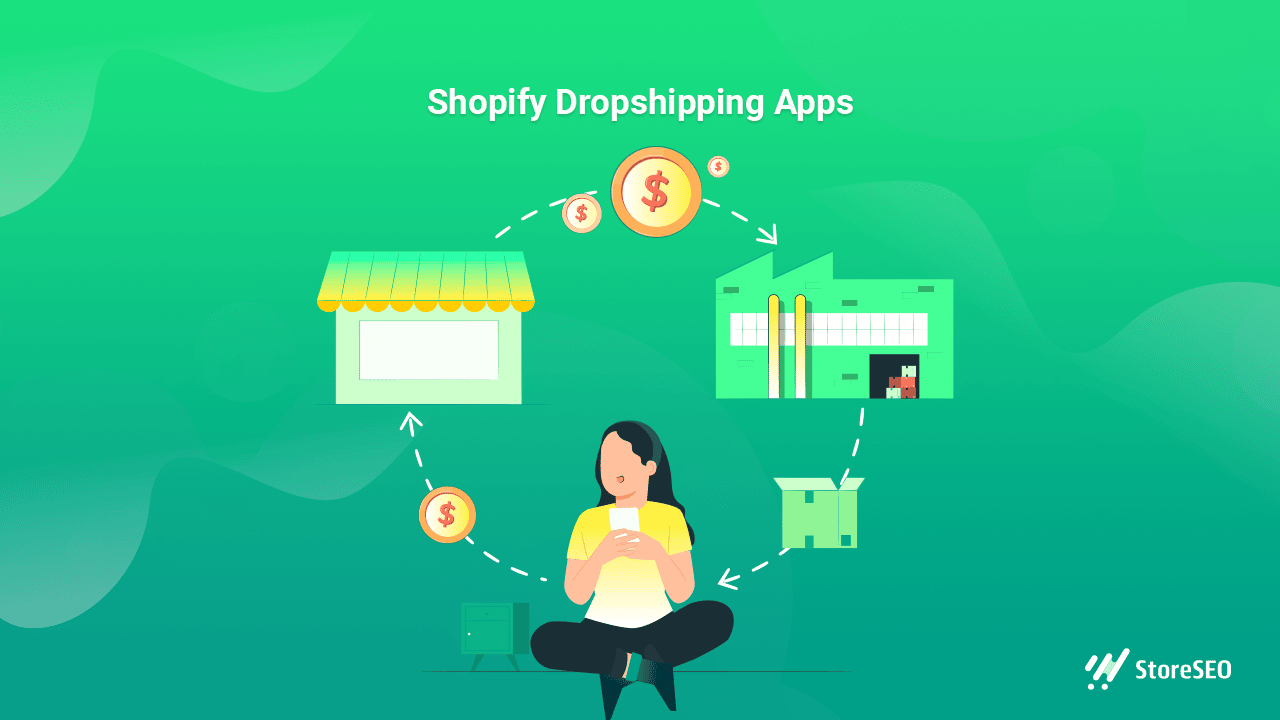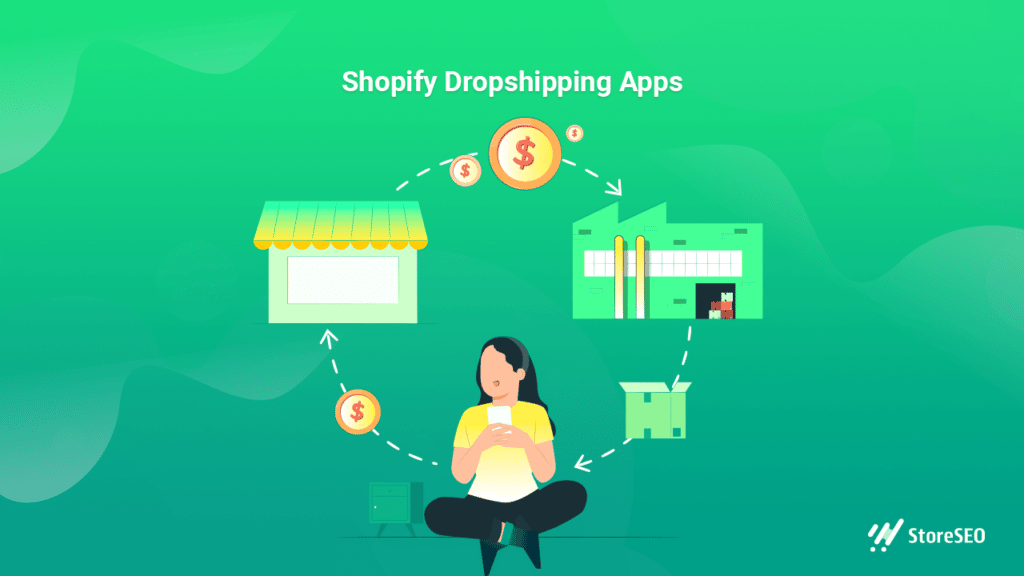 Let's first define drop shipping in concrete terms before we move forward. In dropshipping business, you don't need to keep a stock of your products in your online store. When a customer orders something from you, you can work with your third-party service provider to have them send the requested items on your behalf.
These third-party suppliers could be the companies that make or sell your products. Additionally, this supplier can supply items in your name, which can help you build your brand's reputation with customers. Additionally, it may be helpful if you decide to expand your eCommerce business in the future.
For instance, you might want to offer several pairs of pants from your business. So to establish your own physical store, you don't need to carry those pants or anything else. Every time a consumer places an order on your online eCommerce site, your manufacturer or retailer can send it directly to them. This whole business process is known as Dropshipping.
10+ Most Popular Shopify Dropshipping Apps for Your Store
As you have already known about dropshipping, now in this section you are going to get all the 10+ most popular Shopify dropshipping apps for your store and know in detail. Take a look below:
DSers-AliExpress Dropshipping
DSers is one of the most popular Shopify dropshipping apps for AliExpress Dropshipping Solutions. You can easily create a standard process for hundreds of orders at once. This is a faster and more effective solution that gives your eCommerce business an effective push. DSers help you place multiple orders to AliExpress in one click. You can easily find, import, and edit your products anytime you want. This will help you to optimize your suppliers to find cheaper and better products and many more.
DSM – AliExpress Dropshipping
DSM – AliExpress Dropshipping is a professional Shopify dropshipping app that helps you to import products from AliExpress to Shopify. You can automate your fulfillment with 7-15 days shipping and can easily scale your eCommerce business. It helps you make your dropshipping business flexible with a lot more facilities.
Printful: Print on Demand
Printful is one of the most popular Shopify dropshipping apps that helps you build your eCommerce brand and make your product ready for print to dropship. You can have full control over your ideas, time, and finances to expand your existing online business with Printful. It provides a personal touch to your product personalization and helps you boost your brand's visibility with custom branding. This dropshipping solution is easy, flexible, and advanced to create creative designs with full freedom and more.
Zendrop – Global Dropshipping


Zendrop is considered one of Shopify's global dropshipping apps that connects the right supplier with the exact merchants and stores for the customers. There are no more language barriers with suppliers such as AliExpress, slow shipping times, and misbranded packaging. Also, this solution has a lot more to offer you and it is popular because Zendrop was created for Dropshippers, by Dropshippers.
Trendsi – Fashion Dropshipping


Trendsi is a fashion app that aims to combine technology and fashion where they also promise an easy way of providing a dropshipping process. It ensures fast shipping and returns, custom packaging, also sync inventory, and much more.
CJDropshipping


A Chinese provider named CjDropshipping offers hundreds of items in numerous categories, including print-on-demand. CJDropshipping team also will assist you in finding suppliers and collaborating with suppliers on online stores like Taobao and 1688. They also provide brand packing, product video production for winning products, order fulfillment services, and many more. You can use this platform for free.
Sup Dropshipping


Sup Dropshipping is a one-stop service for eCommerce businesses, including global fulfillment & dropshipping, efficient product sourcing, POD, Photography services, etc. Sup Shopify dropshipping apps help you reach out to direct factories at competitive wholesale prices with a lot more other facilities.
Nihao Dropshipping


Nihao Dropshipping app is responsible for dropshipping China products. It's considered the all-in-one automated Dropshipping solution where product sourcing to order fulfillment is one of the easiest tasks to accomplish.
FashionGo Dropshipping


FashionGo Dropshipping is another Shopify dropshipping app that helps you to browse thousands of quality products from curated, US-based vendors. It automatically syncs your customers' details to ensure hassle-free order fulfillment. You can set up auto-pay and make sure your orders are processed right away with many other facilities.
SourcinBox – Dropshipping Agent


SourcinBox APP is a marketplace that helps you find a huge amount of products directly. Meanwhile, it also integrates with the AliExpress marketplace to facilitate placing AliExpress orders in a super-efficient way. This is a completely free function for all users.
Now It's Your Turn To Explore
Hope you find this blog helpful to get the most popular Shopify dropshipping apps for your store that will help you grow your eCommerce business right away. Also, let us know your experience by commenting below.
To find out more about this exciting feature, make sure to check out our detailed guide here, and don't forget to join the amazing Facebook community.
Read More Exciting More Blogs Below: