Have you ever thought about how impactful redirects for SEO can be for your Shopify store? As a Shopify store owner, you may have to use link redirection on your website for a number of reasons. And to keep your page authority safe, redirects can come real handy for you. Dive into this blog to learn everything you need about Shopify link redirection.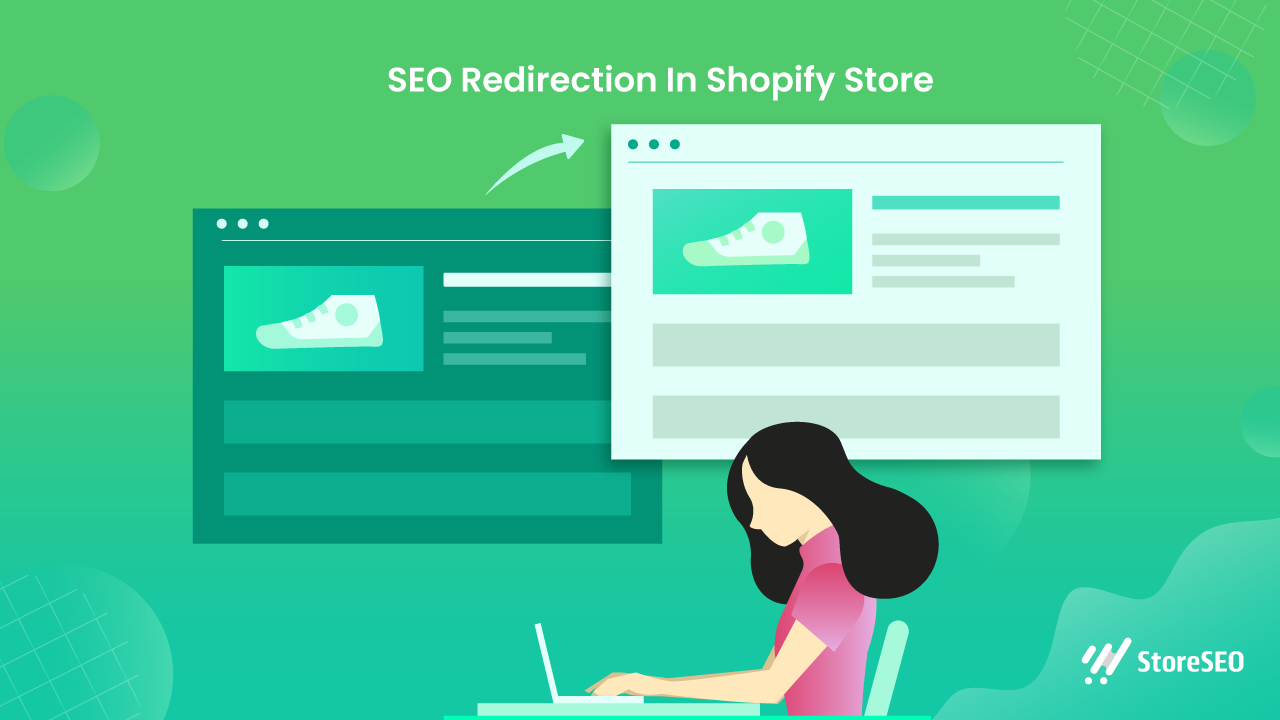 📖 Understanding Redirects For Shopify Store
Link redirection is quite a common practice for websites. It means redirecting your visitors to a different location than the one they wanted to visit. When you set up link redirection for your website, your visitors and the search engine bots will be redirected to your targeted location. 
Thus, it greatly affects search engine optimization and user experience. As these two factors are a major part of your marketing campaign, you must clearly understand link redirection. Once you have in-depth knowledge of redirects for SEO, you can leverage that and improve your search engine ranking scores. 
⏳ When Should You Use Redirects In Shopify
As mentioned above, redirects are useful for user experience and SEO; let's learn when you should use redirects for your Shopify store. 
⭐ When Changing Your Business Name
If you are thinking about changing your domain name and starting rebranding, link redirection is a must for you. Because once you change your domain name, people may still come to your previous business domain with a saved URL. Once you set up redirects, even anyone who comes to your previous domain will be redirected to your new business. 
⭐ When Switching To HTTPS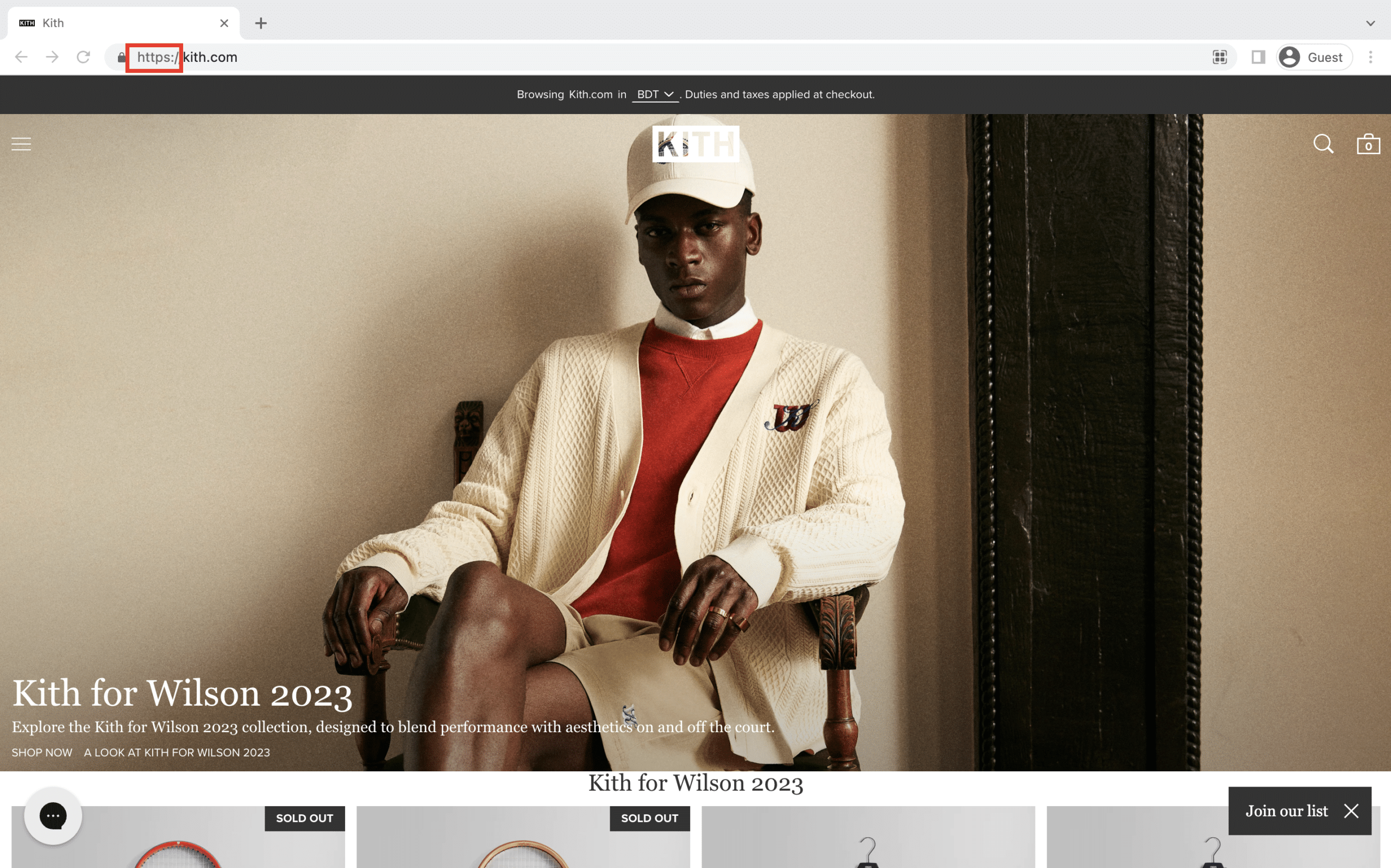 If you want to keep your website data secure from hackers you need to switch to HTTPS. While switching from HTTP to HTTPS, you have to set up redirects to preserve your page rank. Also, it will help you to provide a better user experience by stopping showing any errors.
⭐ When Merging Your Websites & Web Pages
While running your business online, you may have to merge your multiple websites into one that can streamline your online presence. You can focus on a single website and grow a lot faster than managing multiple websites. On the other hand, you may want to merge some of your web pages to restructure your website. In these cases, link redirection can come real handy for you.
⭐ When Deleting Or Unpublishing Any Page
Published web pages contain inbound and outbound links that are extremely crucial for your website's SEO. Your link relevance improves your search engine ranking chance and you don't want to mess up with it. Thus, while deleting or unpublishing your web pages, you should always use link redirection to counter the negative impacts.
🔗 Redirects For SEO: Server-Side Redirects You Should Know About
While you intend to use link redirection for search engine optimization, server-side redirects should be your go-to solution. To talk about server-side redirects, when the server that you have used decides where to redirect your visitors or search engine bots when you get any page request. It works by returning a 3XX HTTP status code which we will explain more about here.
🔵 301 Redirect
When it comes to permanent redirection, 301 redirect is the best way to go. When deleting a web page or changing your domain, 301 permanent redirects can help you save your SEO score. It will forward your page authority to a new URL and also send your user and search engine bot to the new URL. 
🔵 302 Redirect
302 redirect is an important link direction you should know about. It is a temporary link redirection that passes the page authority backward. When you want to shift your user to a new URL for a certain period of time, you should have 302 redirects. 
In the time of a mega campaign, when businesses want to redirect their visitors to their campaign page, they use this link redirection method. While using this 302 redirect you can transfer back the link juice from your new URL to the old URL.
🔵 303 Redirect
303 redirect is also a temporary redirect that you should not use for SEO purposes. It can be used to prevent visitors from resubmitting any form by pressing the back button. If you trigger 303 redirects, the search engine can take it as 301 or 301 redirect, which is why this redirect is not typically used for SEO purposes. 
🔵 307 Redirect
The 307 redirect is almost the same as the 302 redirect; however, it tells the search engine bots to continue using the previous URL. Typically when your server resource is temporarily moved, you can use 307 redirects on your website. 
🔵 308 Redirect
308 redirects work almost the same as 301. When you are returning your website URL, 308 redirects can help you to save your page authority and transfer it to the new web page. Usually, this redirect is used when you want to update the permalink on any web page. 
📖 Guide: How To Use URL Redirects In Shopify
Shopify is a dedicated platform for the eCommerce store, with all the features you need to excel in your online business. Now, let's learn how to use URL redirects in Shopify easily. 
Step 1: Open Your Sales Channel
First, go to the sale channel from your Shopify dashboard. Now, click 'Navigation' and hit the 'Visit URL redirects' button. From there, you will find the options for link redirections.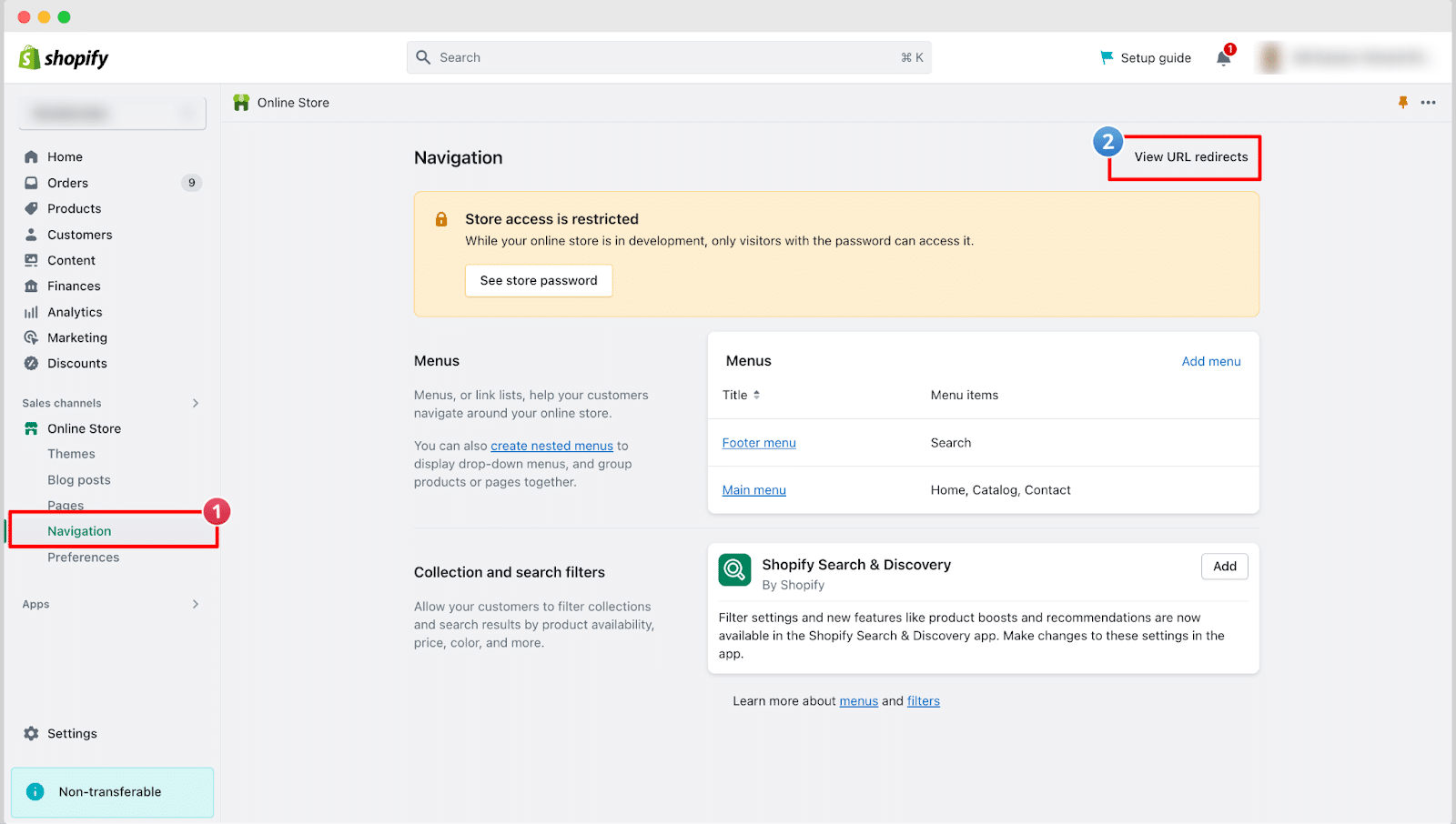 Step 2: Create URL Redirect
From the next page, you can either import URL redirects or create redirects manually at ease. Click on the 'Create URL redirect' to redirect one page to another.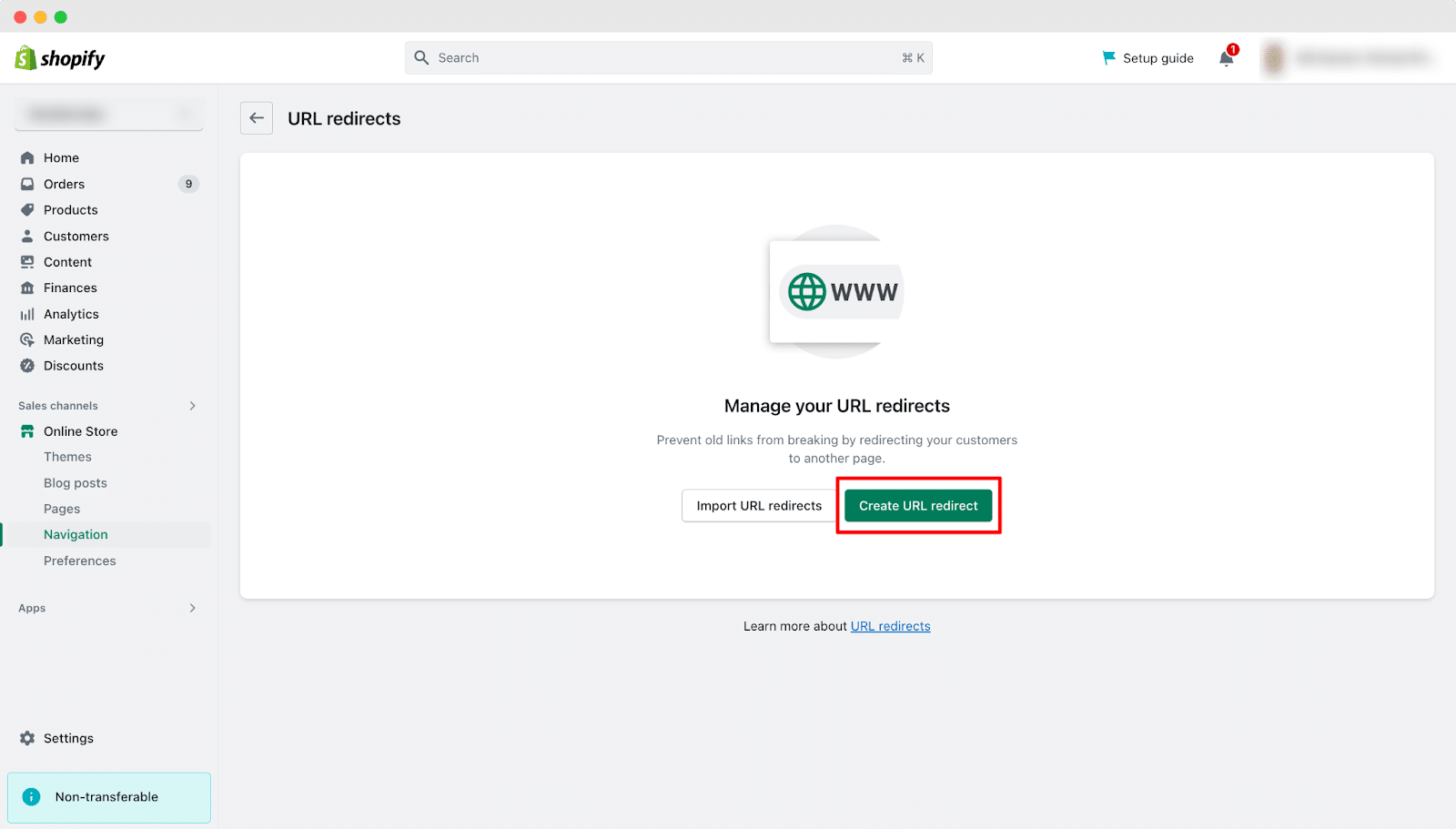 From the next page, enter the page URL that you want to redirect to another page on the 'Redirect from' field. Then enter the URL where you want the previous URL to be redirected on the 'Redirect to' field. Now, hit the 'Save redirect' button.
That's it. This is how you can easily create URL redirection in Shopify stores at ease. You can also delete the redirect coming to this page anytime.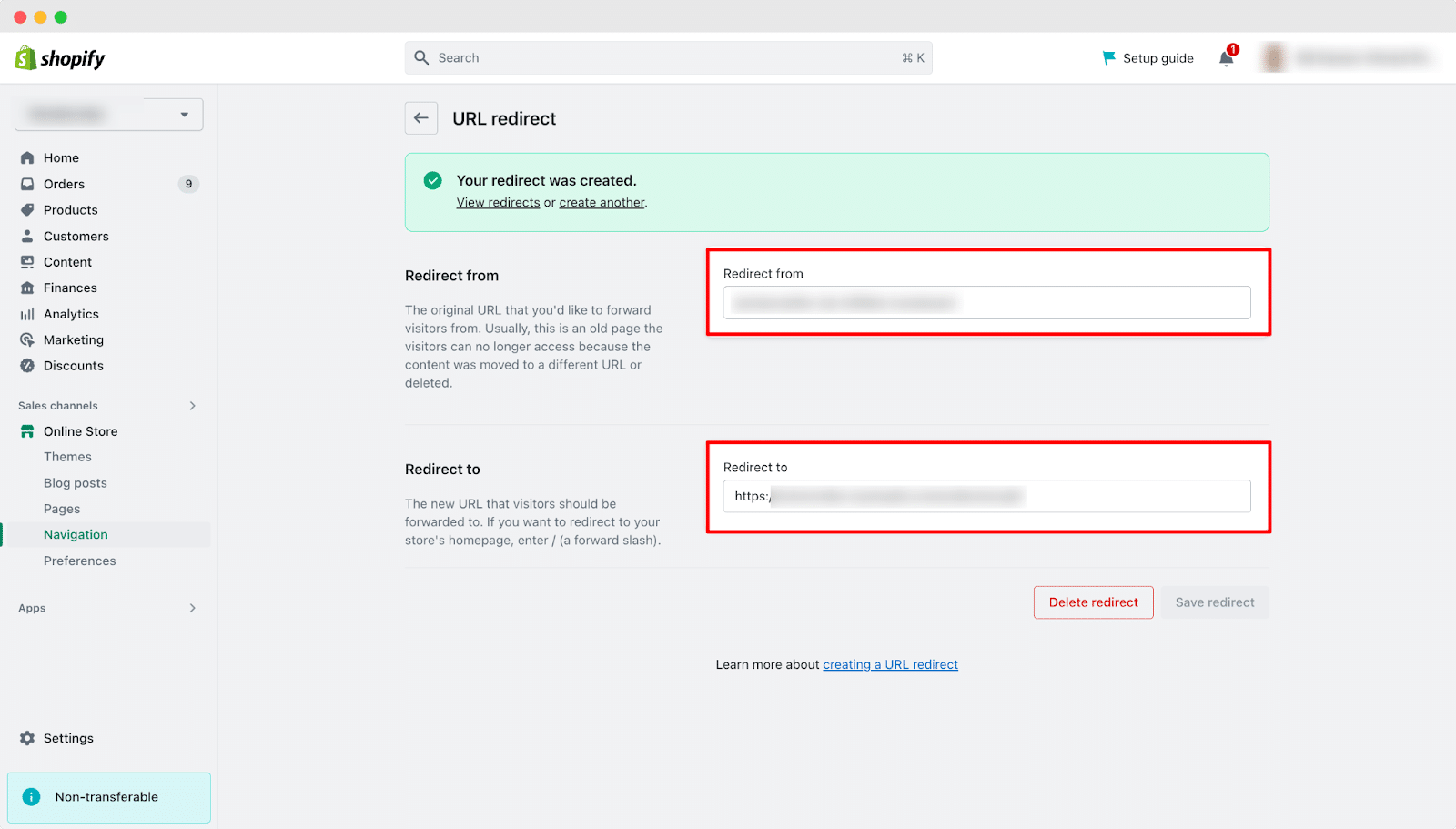 🔍 Leverage On Search Engine Optimization Using Proper Link Redirection
Redirects for SEO can be really important for you if you want to increase your user experience and search engine ranking scores. We hope you have learned how you can use these redirects in Shopify stores and take advantage of link redirections. 
Have you found this blog useful? If you do, don't forget to subscribe to our blog for more SEO tutorials, guides, and updates. Also, feel free to share his blog with your friends on social media and like our Facebook page to stay in touch.