While major search engines like Google have been updating their algorithm to determine what could be the search intent of users, you can also use tactics to outrank your competitors. Let's try to understand what search intent is and how it can help you stay ahead of your competition in terms of SEO performance.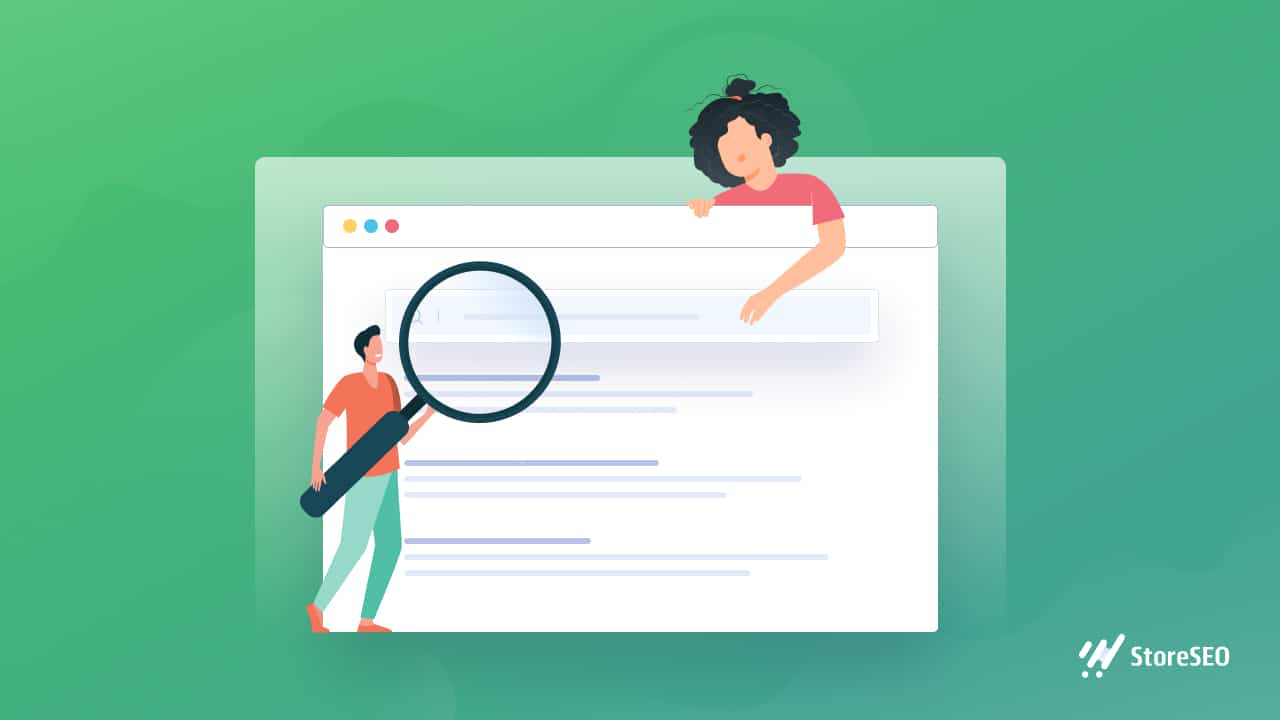 We all know that search engines generally try to put the most relevant content on top of the search results. The search results you see now on your search page, are merely the content that has the same keywords you are searching for. Instead, search engines are showing results that mirror the intention of the user. Showing content with the same keyword is one thing, and understanding the usage of the keyword is another. That is where search intent or user intent comes in and plays the most important role in terms of SEO.
Why Search Intent Is Important In SEO For Any eCommerce Store?
It does not matter whether you have a Shopify store or a WooCommerce store, if you want to rank better in search engine results, you must work on the overall SEO performance of your store. When you are working on your on-Page SEO, and analyzing if any SEO tactic is applicable for you or not, understanding search intent or user intent will help you to drive traffic to your business. Let's explore some of the reasons why you need to research and understand user intent.
🔔 Satisfy Google's Search Intent Guideline
One of the major reasons why you must think about implementing search intent or user intent in your content strategy. Search intent can actually send signals to Google or any major search engine to include certain content to its actual intended topic.
For example, if someone searches for 'How to cook rice' in Google and gets results related to making rice cakes, then the searcher's intent has not fully matched the content's intent. In that case, the user will jump to another source to find the exact solution.
What you can do here is, make sure your content or website is fully using the scopes of search intent within so that it will appear in the right search result. This groundwork also includes intensive keyword research and an understanding of the usage of words in real life. You must see how online searchers are using the words that you are using.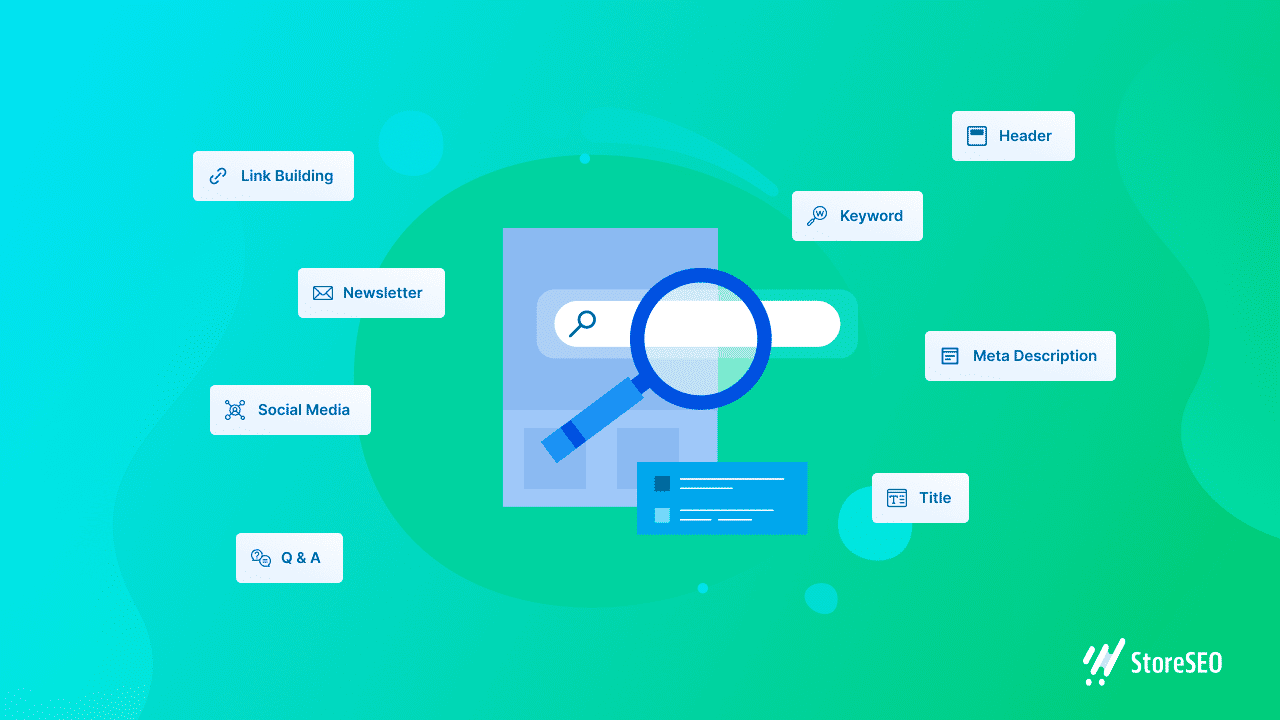 🔔 Match Search Intent From Various Funnel Stage
Another goal of search intent or user intent is to reach out to all kinds of people that can be your target audience. Did you know that you can restructure your marketing strategy funnel based on your user intent research? This can play a vital role in matching search intent and coming to the top results of anyone's search queries. You can increase your brand's reach and overall conversion rates.
🔔 Improve Store Ranking In Search Engine
As user satisfaction, authority, and relevance are Google's three main ranking factors, it's simple to understand how refining your keyword targeting to reflect search intent might boost your ranks overall. Relevance
Types Of Search Intent You Should Learn About
To help you understand better, we have gathered all kinds of search intents below. Here you will find the top four search intent types that will help you understand the concept even better.
1. Informational Intent
When people seek instant information that is quite specific, it is called informational intent. These can be simple and straightforward questions. Information about the weather, education, current job market, cooking, etc. Most of the time these questions have short answers or detailed step-by-step guides. Definitions, resource lists, guides, etc will fall into this category.
For instance, we'll look up pasta cooking instructions here. A step-by-step instruction manual will be displayed. We haven't specified any details, such as what sort of pasta would be used or anything similar.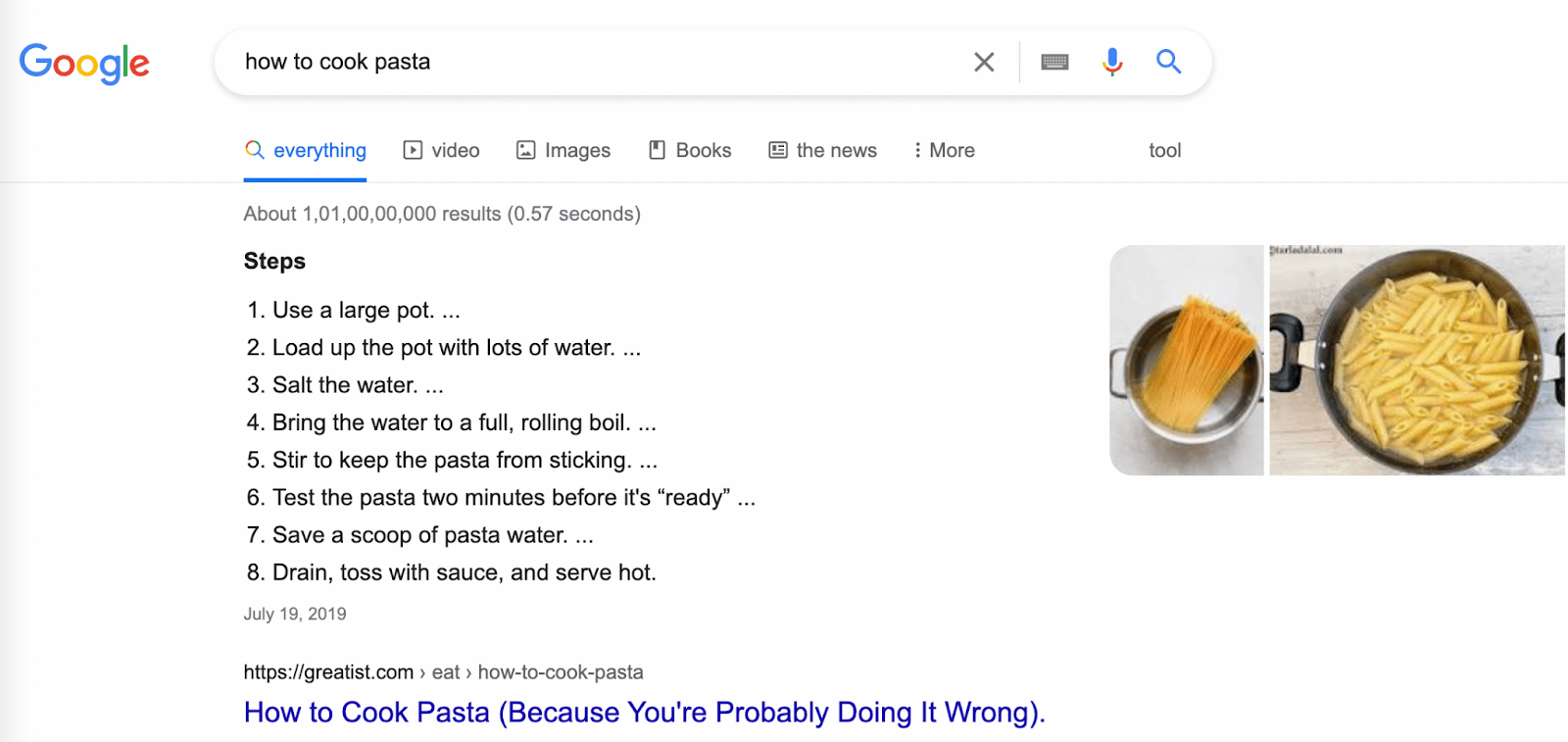 You must be mindful that Google understands intent far more than just displaying results that provide details about a certain term.
For instance, it is aware that people searching for pasta recipes are probably looking for food value rather than information on the pasta's gastronomic history.
It is aware that the majority of individuals who type in 'Mercury rising' are seeking the movie and not the planet. Google apparently recognizes that adding videos and images can be helpful when searching for terms like "how to make a cat teaser."
2. Navigation Intent
The second category of user intent is navigation intent which is used to navigate people to a specific website. For instance, people who look up WooCommerce online typically intend to visit the WooCommerce website.
Therefore, you need to ensure that people can find your website when they conduct an online search for the name of your business.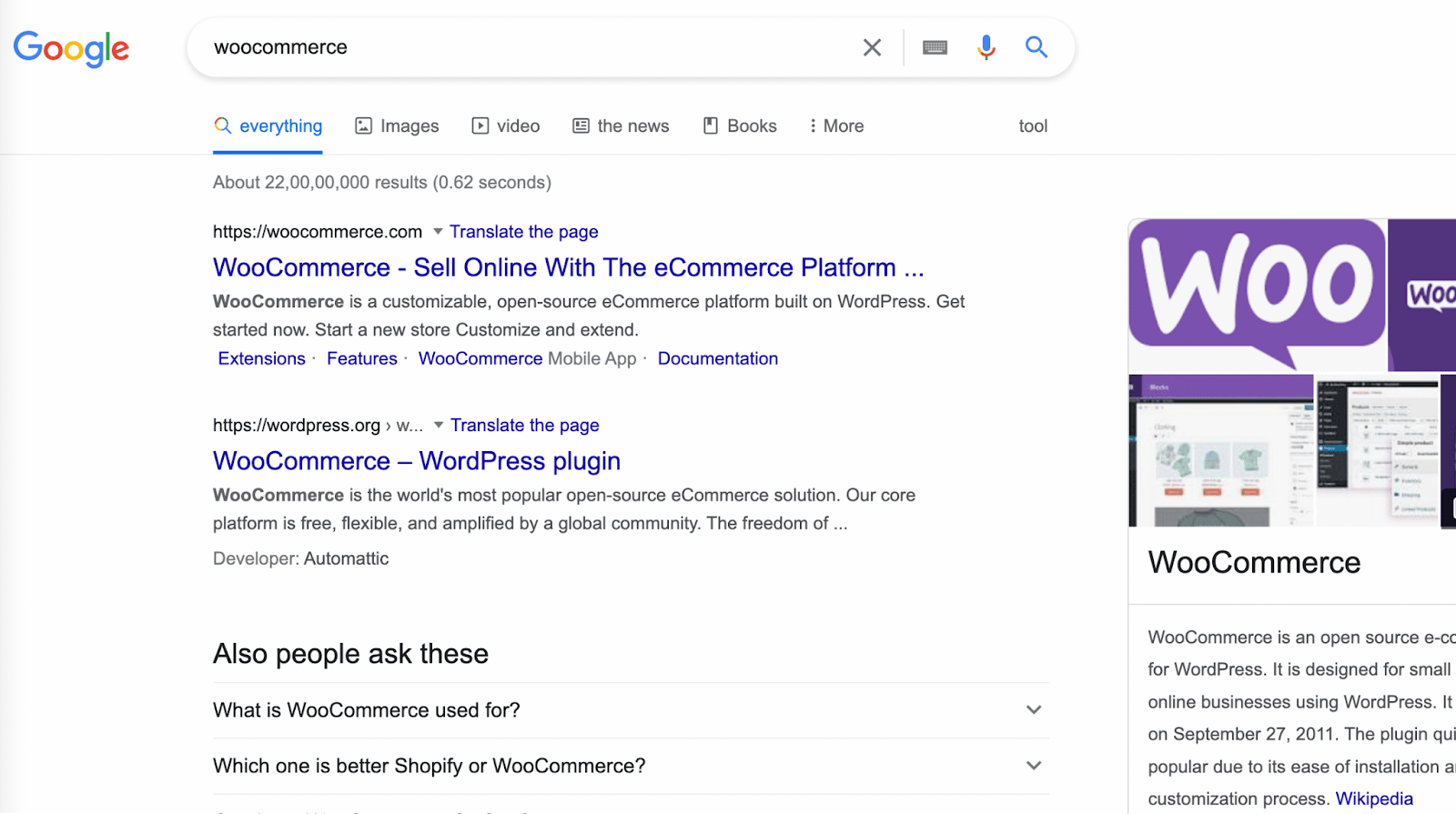 Remember that obtaining a high ranking for a navigational keyword is primarily advantageous if your website is the one that visitors are seeking. While being ranked for a keyword, you must see if that is relevant to you. Because even if your website is ranking for an 'X' topic, it might not increase visitors to your website. People who expressly searched for 'X' topics, might not be interested in your website at all.
3. Transactional Intent
Transactional intent is the third category of search intent. Many individuals shop online and search the internet for the best deals. When someone is looking to make a purchase right away, they are searching with transactional intent. This indicates that they frequently already have a clear idea of what they want to buy and simply want to go to the product page right soon.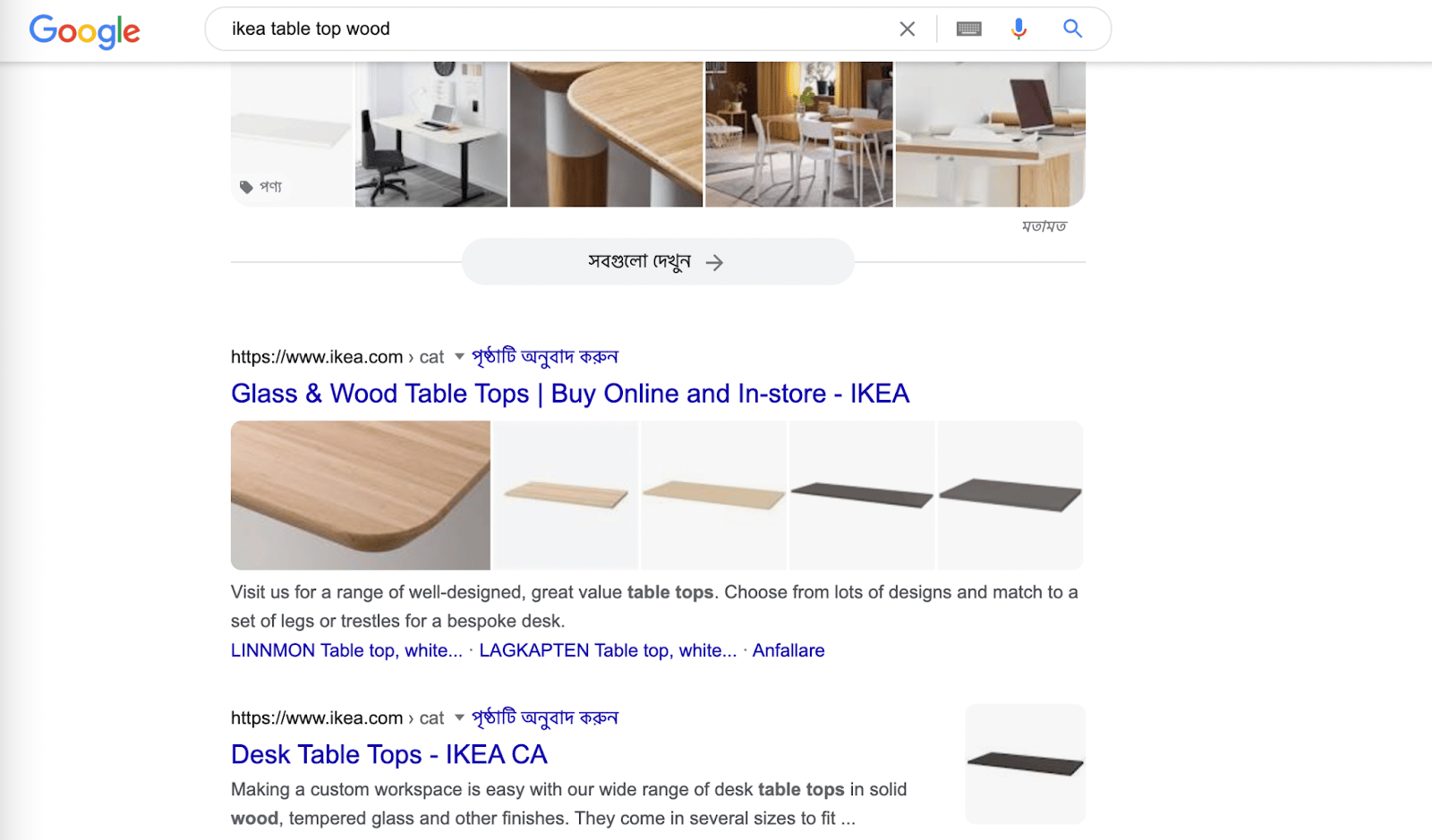 4. Commercial Intent
Usually, people do thorough research before they buy something online in the near future. For example, which table mat will be best for a wooden house or what kind of furniture is best for an apartment? These types of searches normally indicate transactional intent but they need more time to be convinced. This is called commercial investigation intent.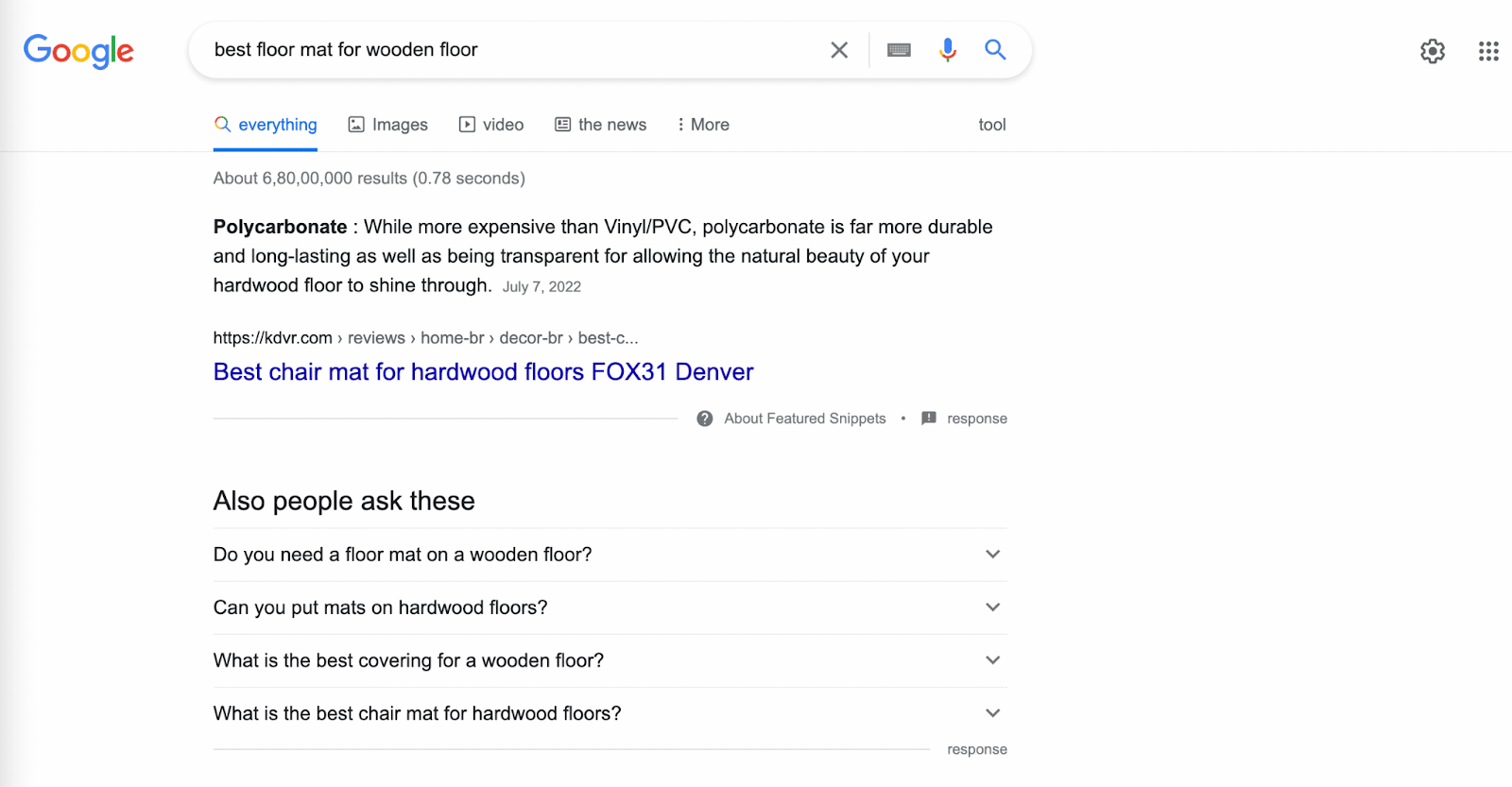 ⚡ Ways To Optimize Your Shopify Store For Search Intent
Now that you know what the user intents that your Shopify store must follow, you need to optimize your store content likewise. Your store needs to disseminate the solutions that the users or your target customers are looking for. In that way, if your store has a use case elaborated in it, your store will also rank better. Let's see what steps you can take to optimize your Shopify store for search intent.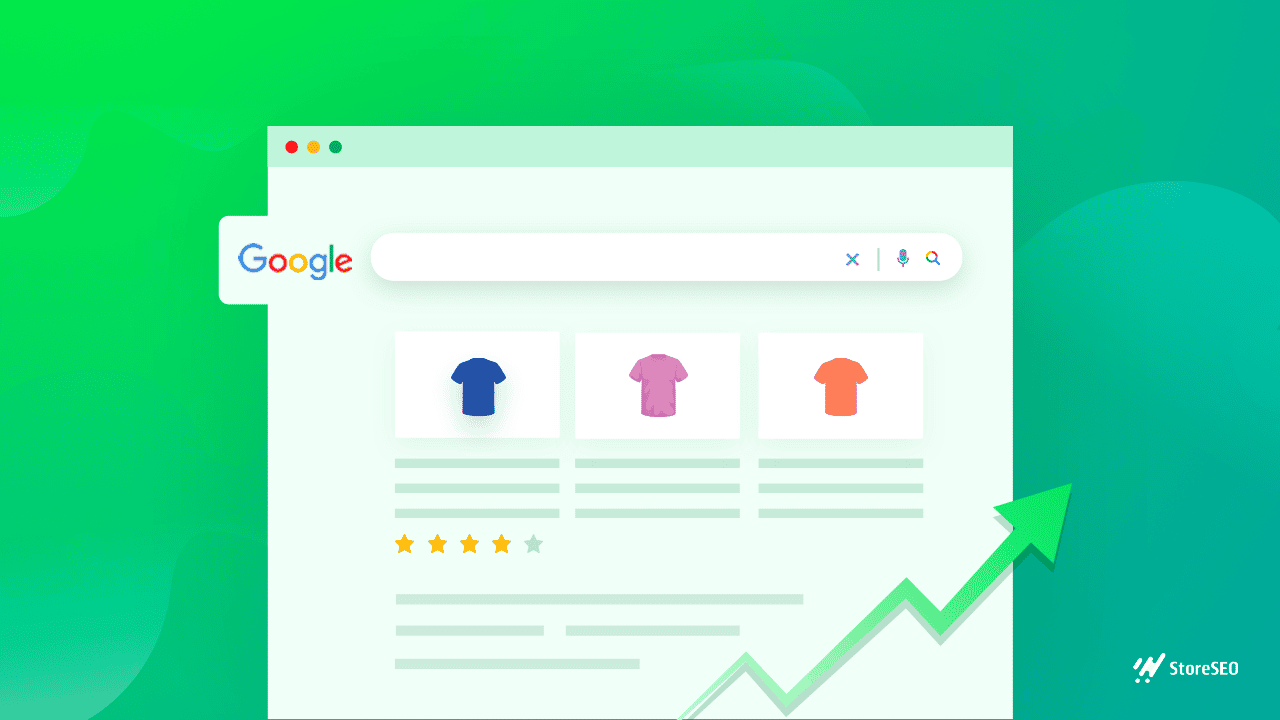 💡 Format The Shopify Store Content With User Intent
You should constantly consider the format that would be most useful to the reader before developing any Shopify store. Sometimes this makes sense; for instance, writing a step-by-step manual might be more appropriate than an eBook for the question "how to sanitize your house." However, you can examine the search results for a specific query and look for trends in the format of each result to be sure. To match commercial queries, you must build product guides. The purpose of your business is to guide the reader through the contemplation phase of their purchasing process.
💡 Include FAQs Or People Also Ask Section
Your store might have certain rules and regulations that the users need to follow. You can include FAQs and short question-answers that will also help your store rank better in the search engine. Various people are looking for solutions and if your store ranks for their solution, it will ingest results.
💡 Categorize Shopify Store Content By Search Intent
Take the time to map your Shopify store content ideas and classify them by search intent before conducting in-depth keyword research. You will be able to see how evenly scattered your shop material is by doing this. Do you exclusively produce educational content? These are excellent tools for driving traffic to your Shopify store, but it will typically be a while before those visitors become paying clients. What sites with a focus on commerce could you develop to help your sales team?
Keeping everything centralized will help you see the broader picture. Additionally, it will provide you with a location to arrange other components of your content, such as the formats and keywords.
If you find this blog informative and fun to read, explore more blogs by subscribing to our blog. Share your thoughts with others by joining our super friendly community.