When it comes to effective digital marketing strategies for your eCommerce business, creating content that is relevant to your target audience is essential. And that's where blogging comes in. Today, we are going to share with you some of the best practices for running a Shopify blog so you can get more readers and turn them into returning site visitors.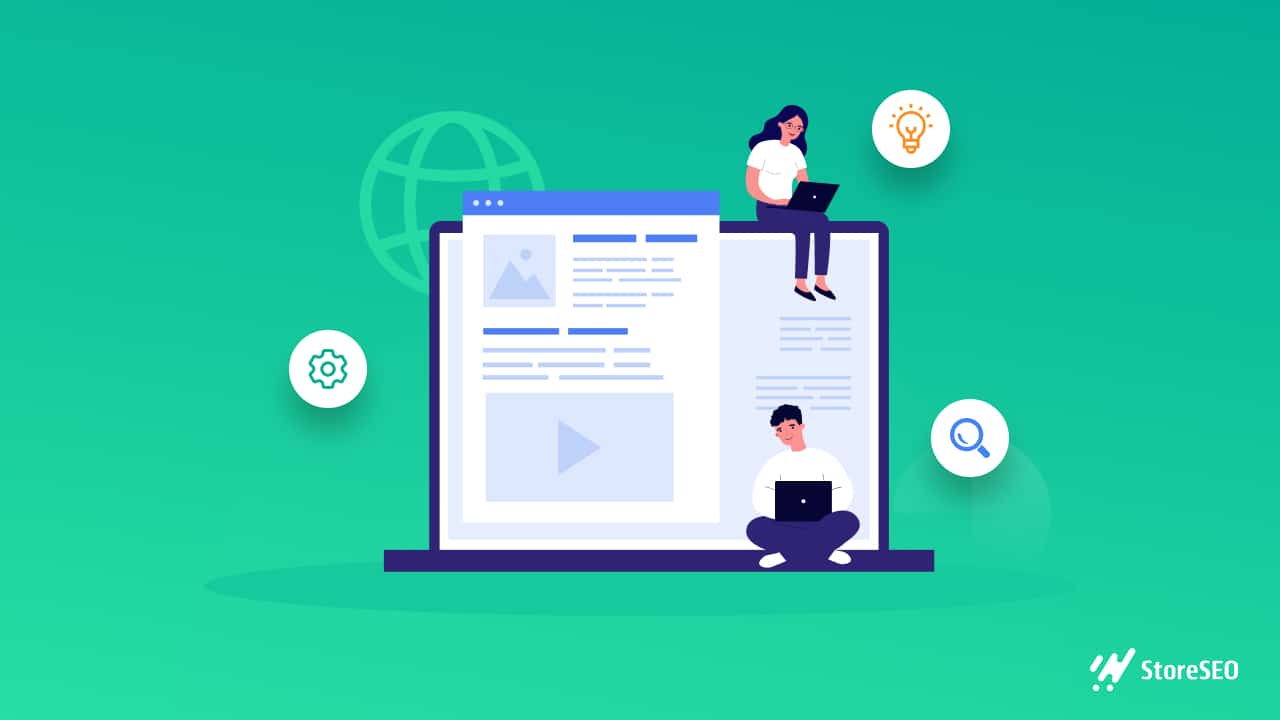 Blogging For eCommerce: How Can It Help You Grow Your Online Store?
In order to boost your eCommerce sales, you first need to drive traffic to your Shopify store. And to do that, you must create content that compels readers to click on your blogs and check out your offerings.
That's why blogging for eCommerce is an effective digital marketing strategy that you can implement to grow your online presence. By creating and publishing unique, relevant content on your Shopify blog, you can grow your social media presence, build your email subscriber base, improve SEO rankings and position yourself as an expert in the industry. Let's find out more below.
Inform Potential Customers About New Offers
One of the biggest advantages of running a Shopify blog is that you can instantly let your potential customers know about new product offerings, discounts or promotional campaigns. That's not all, you can give detailed guides and tutorials about your products, as well as related information that are important to the target audience.
For example, take a look at Made In Cookware's Shopify blog, called Beyond The Burner. In this blog, not only do they share scrumptious food recipes, but they also provide expert knowledge about cookware, essential utensils and how to use them for anyone interested in cooking or culinary arts.
🚀 Stay On Top Of Your SEO Marketing Strategy
In order to get customers, you need to make it easier for them to find you online. And the best way to do that is to optimize your Shopify store for SEO.
Now, while you can use Shopify's built-in SEO tools to do this, or try top SEO apps for Shopify, you will still need to pay attention to the content on your website. Afterall, search engines like Google will crawl your content and rank your eCommerce store higher if you can provide updated, relevant content.
And that's where Shopify blogs come in. By running a Shopify blog, you can make sure to consistently provide new information that search engines can rank, target keywords or search terms that your potential customers use, and build an internal linking strategy by linking your blog posts to relevant product pages.
🎯 Drive Traffic To Your eCommerce Website
When you are able to improve your SEO rankings, it will be much easier for you to drive organic traffic to your eCommerce website. If site visitors find your content relevant and compelling, they may subscribe to your mailing list and thus help you generate new leads for your business. Or, they may directly purchase your products, and thus help you boost your sales.
🏆 Effortlessly Gain Trust And Build Credibility
Remember the Shopify blog example of Made In Cookware we shared above? By running a Shopify blog where you consistently provide tutorials, news or information that is relevant to your target audience, you have the opportunity to position yourself as an expert in the industry.
Thus, you will be able to gain the trust and confidence of your potential customers and build credibility for your eCommerce business.
Quick And Easy Guide: How To Start Blogging On Shopify?
Now that you have an idea of why blogging for eCommerce is important, let's see how you can start setting up your Shopify blog in three simple steps.
Step 1: Log Into Shopify Admin Area
First, you have to log in to your Shopify admin area. From there, click on the 'Online Store' option from the left sidebar as shown below. Here, you will find several options such as 'Themes', 'Blog posts', 'Pages' and more.
Step 2: Add A New Shopify Blog
Now, click on the 'Blog posts' option to add your very first Shopify blog by clicking on the 'Add blog post' button at the top.
This will take you to a new page where you can add the content of your blog. You can add images, tags, and even categorize your blog to keep your posts organized by topic.
An interesting thing to note is that in Shopify, if you want to add a 'category', you would have to click on the 'Create a new blog' option as shown below, and then add the title of your 'blog'.
For instance, if you are running an online store selling cookware, you can have one 'Blog title' as 'Recipes' where you share food recipes and another as 'Guides' where you share tutorials on how to use the cookware.
Step 3: Publish Your Shopify Blog
Now all that's left to do is publish your Shopify blog. To publish your eCommerce blog immediately, simply choose the 'Visible' option from the 'Visibility' section. If you want to schedule the blog to be published at a later date, you can click on the 'Set visibility date' option instead.
With these three simple steps, you can publish your eCommerce blog on Shopify in a matter of minutes. Easy, right?
Best Practices For Shopify Blogs To Get More Readers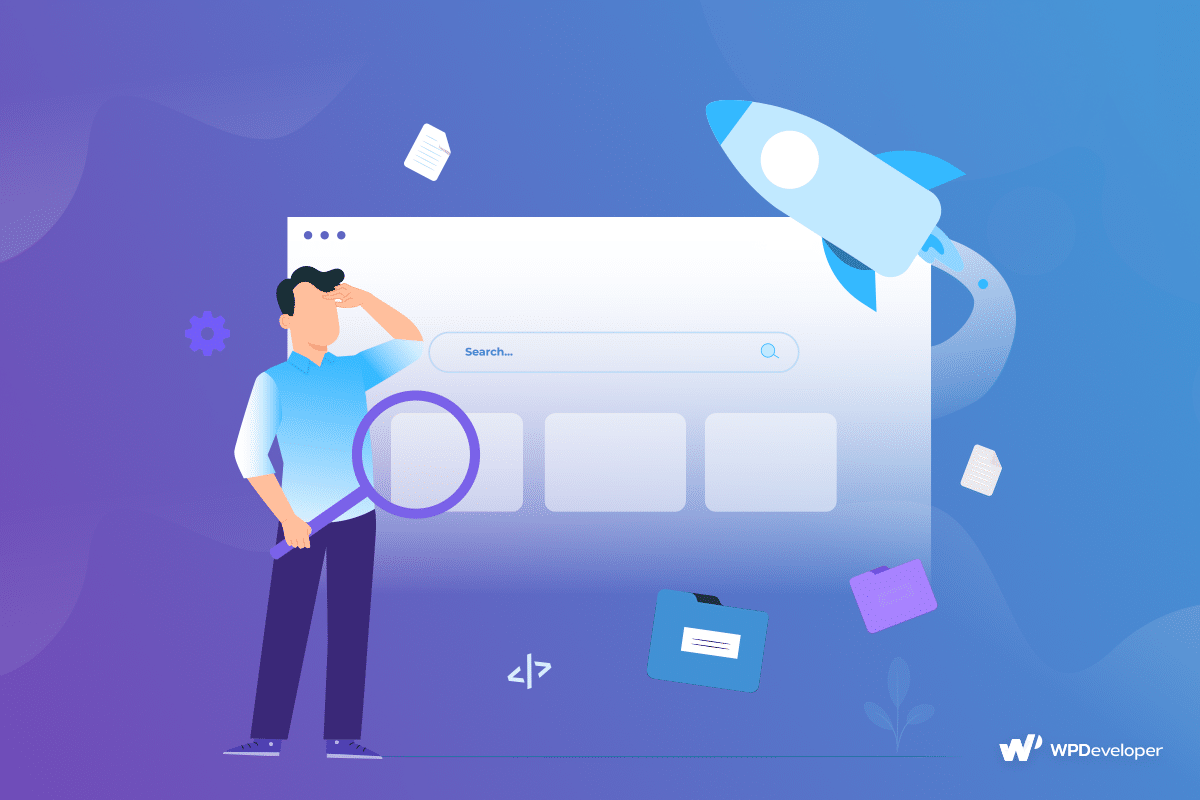 We've covered the advantages of blogging for eCommerce and show you the steps on how you can get started with your first Shopify blog. Now let's see the best practices of blogging that will help you get more readers. 
1. Know The Audience For Your eCommerce Blog
Just as you need to target a market segment for your own business and products, you also need to have a target audience for your eCommerce blog. Of course, you would be targeting potential customers, but with a Shopify blog, you can broaden your audience and target other groups of people too.
For example, if you are running an online shop for cookware on Shopify, you would of course be targeting those who are interested in cooking or culinary arts. But when it comes to your eCommerce blog, you can also target restaurant owners, marketers, food reviewers as you have the flexibility to write blog posts about a wide range of topics.
2. Create Content That Adds Value For Your Users
When you are blogging for eCommerce, you might be tempted to only write blog posts that will help you promote your products. But in order to truly captivate and engage your readers, you should focus on creating content that your audience actually wants to read. That way, you will be able to create real value for your readers and influence them to visit your website again.
3. Have Clear, Specific Goals For Your eCommerce Blog
When you are blogging for eCommerce, you need to have a clear vision of what your goals are. Are you aiming to improve your SEO rankings? In that case, you need to do keyword research and prioritize blog posts that target the easiest keywords that also have good search volume.
Alternatively, if your goal is to get more email subscribers, then you can focus on creating exclusive, helpful resources which readers can access through email.
4. Build A Content Strategy For Your Shopify Blog
Besides this, you need to have a content strategy for your Shopify blog. This includes coming up with creative ideas and grouping them by topic. Once you have an idea of which topics you want to cover, you need to prioritize these ideas according to your goals.
5. Create Content Clusters & Add Pillar Content At The Center
Content clusters are essentially groups of blog topic ideas, and pillar content or cornerstone content is a long, in-depth article or blog post that is related to your content clusters. The goal is to be able to link back all the articles in the clusters to this pillar content. This will help in building your internal linking strategy and boosting your SEO rankings. 
6. Include Engaging Visuals In Your eCommerce Blog Posts
Nobody likes to read a wall of text. So make sure to always include relevant, engaging visuals in your Shopify blog. This could include interesting infographics, charts and statistics, or even attractive and eye-catching images related to your topic.
7. Implement The Right On-Page SEO Strategies
If you want to get more readers for your Shopify blog, you must know the right on-page SEO strategies to implement so that your content is more visible to your target audience. This includes doing proper keyword research and adding the relevant keywords to your headings, meta descriptions, page titles and much more.
To find out more about on-page SEO, make sure to check out our ultimate SEO checklist here so you have a clear idea of how to optimize your Shopify blog.
Of course, you can implement these on-page SEO strategies using advanced apps like StoreSEO. With StoreSEO, you can quickly run detailed SEO analysis for blog posts and then use the detailed SEO fix instructions to find out where you need to optimize your content.
Grow Your Engagement With Best Practices For Your Shopify Blog
As you can see, blogging for eCommerce is an effective way to grow your engagement. So use these tips and tricks to create compelling content on your Shopify blog, and turn your readers into customers effortlessly.
For more tutorials, growth hacks and the latest updates, subscribe to our blog or join our friendly Facebook community.