If you are eagerly waiting to design your Shopify store website blog page to drag customer attention and boost sales. Then this blog is only for you! Here you will get all these 10 best Shopify blog examples for inspiration to design your blog site interactively with the most related content. Take a deep dive into the blog without any delay!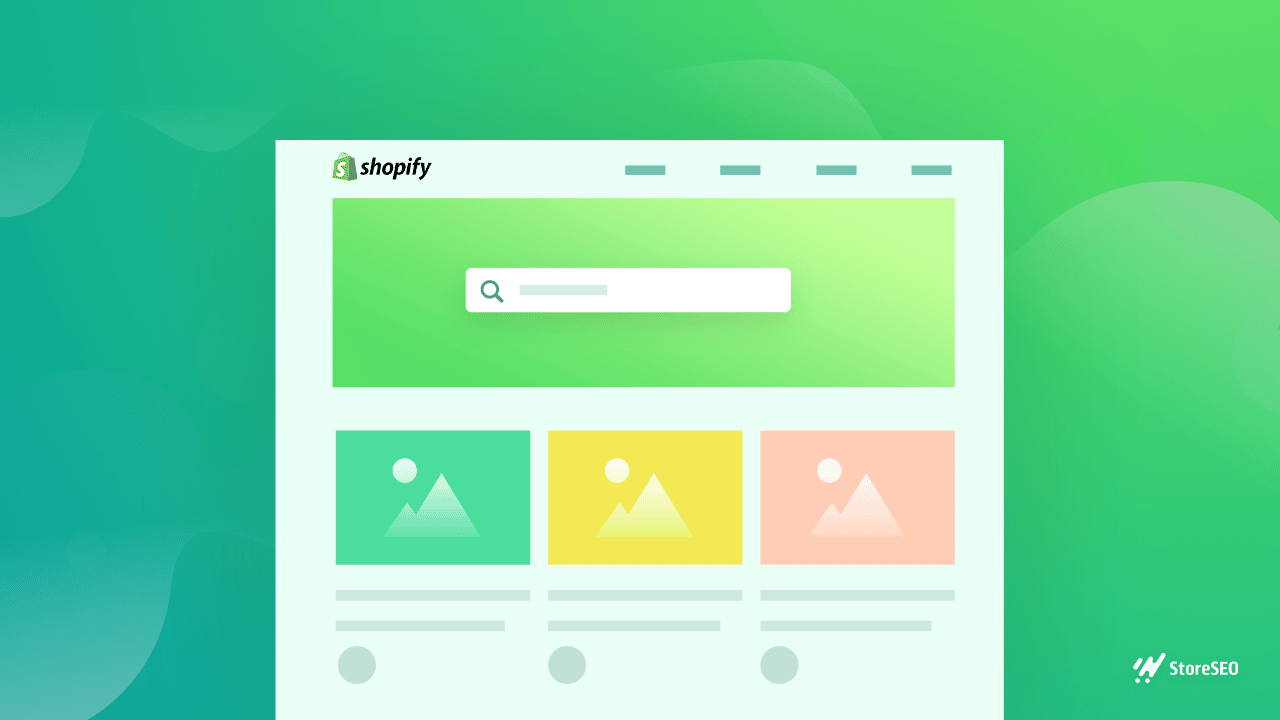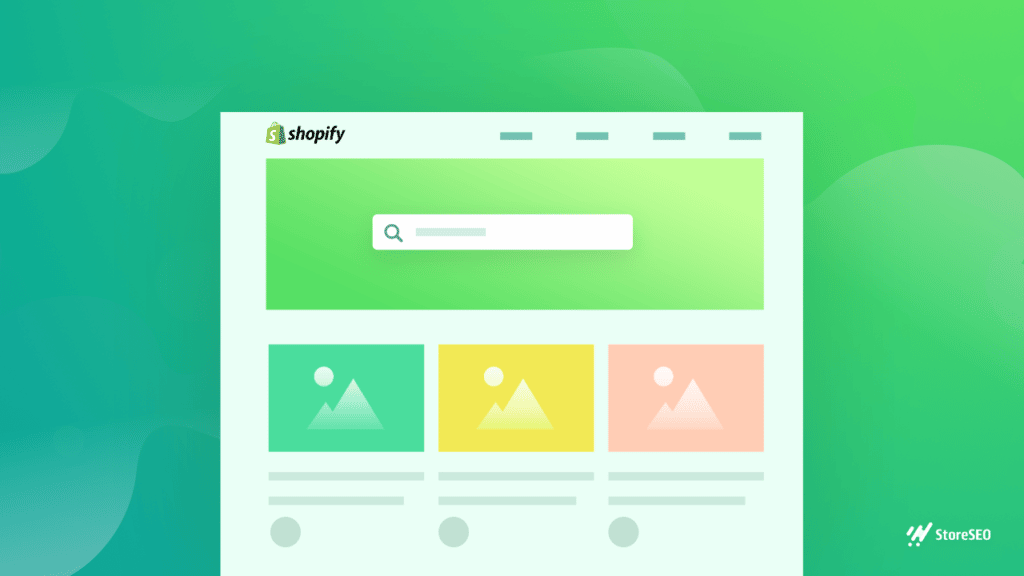 If you are owning an online store to run your eCommerce business, then you should know what are the best possible ways to reach out to your target audience base. Blogs are one of the finest tactics that can help you to be at the fingertip of your potential customers while searching through search engines like Google, Bing, etc.
And this will eventually let you reach out to your target customer base and boost sales. So that is why blogs are not only important for promoting products but also helpful for accelerating your site's SEO benefits, ranking, engagement, and sales. So if your eCommerce store is built with Shopify, you can easily check out the best Shopify blog examples for inspiration and make it stand out.
10 Best Shopify Blog Examples For Inspiration
As a Shopify store owner, you have to know the best Shopify blog examples to take inspiration and engage with more potential customers to turn them into customers. Now take a deep dive into these 10 of the best Shopify blog examples for inspiration with all details below:
GymShark Blog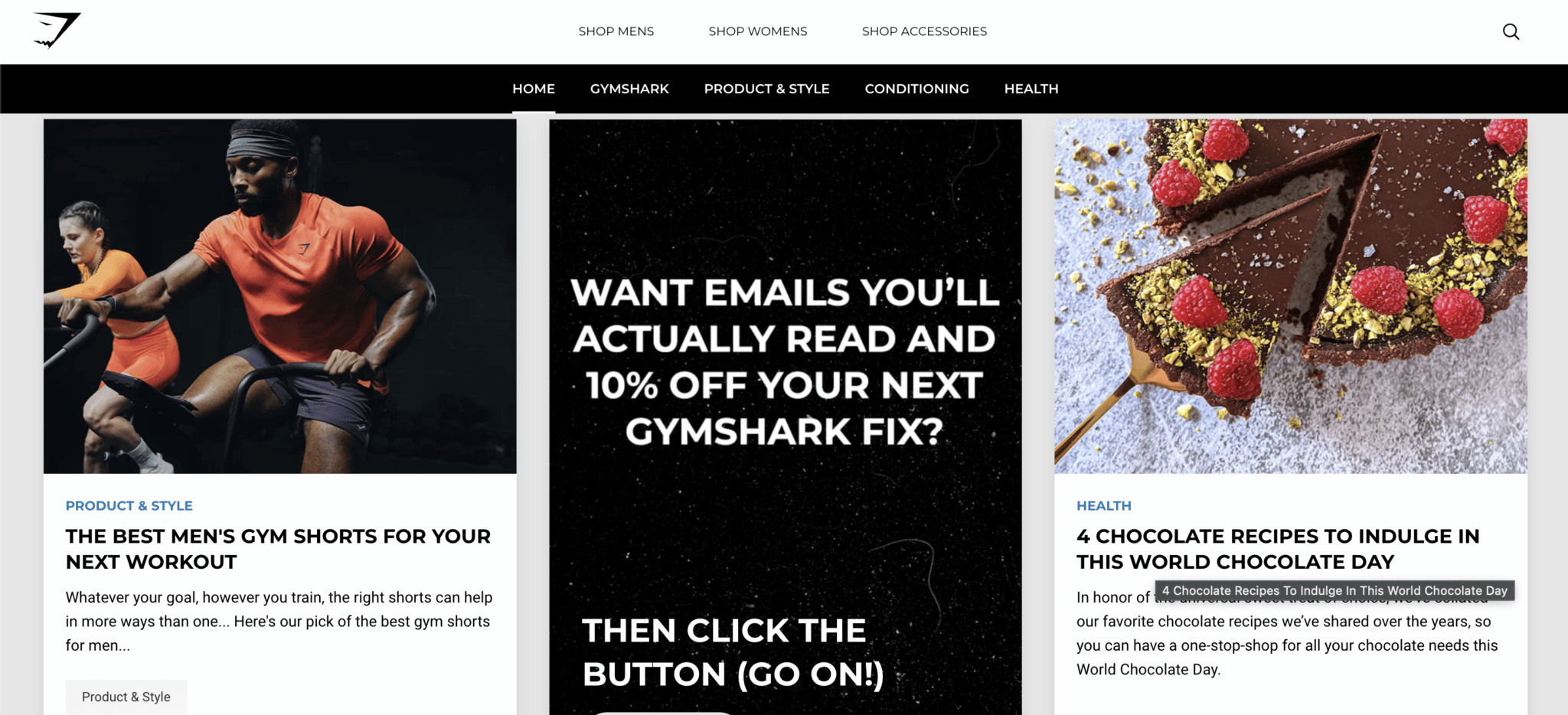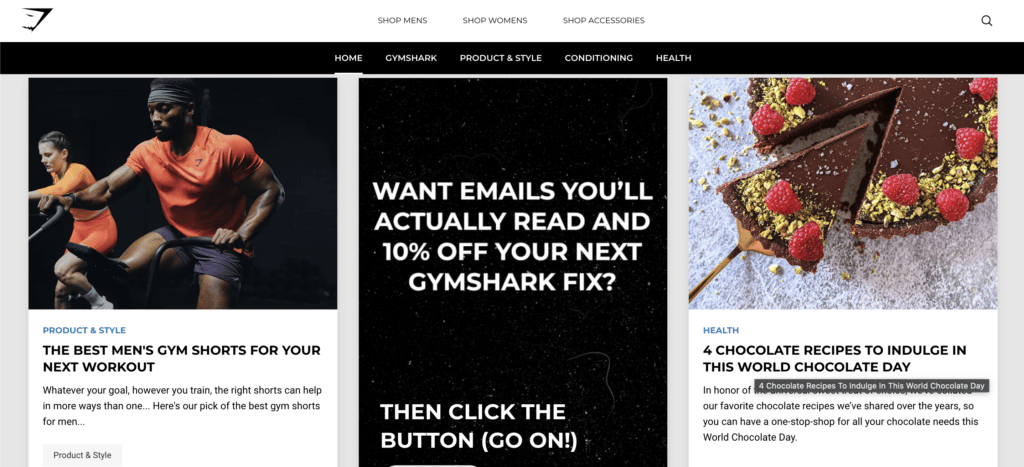 GymShark sells activewear and accessories for runners, gym users, boxers, etc. This business is about promoting the best outfits to improve your workout performance and help you become fit wearing the best suits. GymShark blogs focus on gym, fitness, and health-related blogs to draw their target customer base and enhance site traffic on an instance. If you belong to this business industry, you can check this Shopify blog examples that hit the target niche, come up by sharing real-life fitness experiences, also promote trendy topics, etc to boost sales.
Blog – The Ridge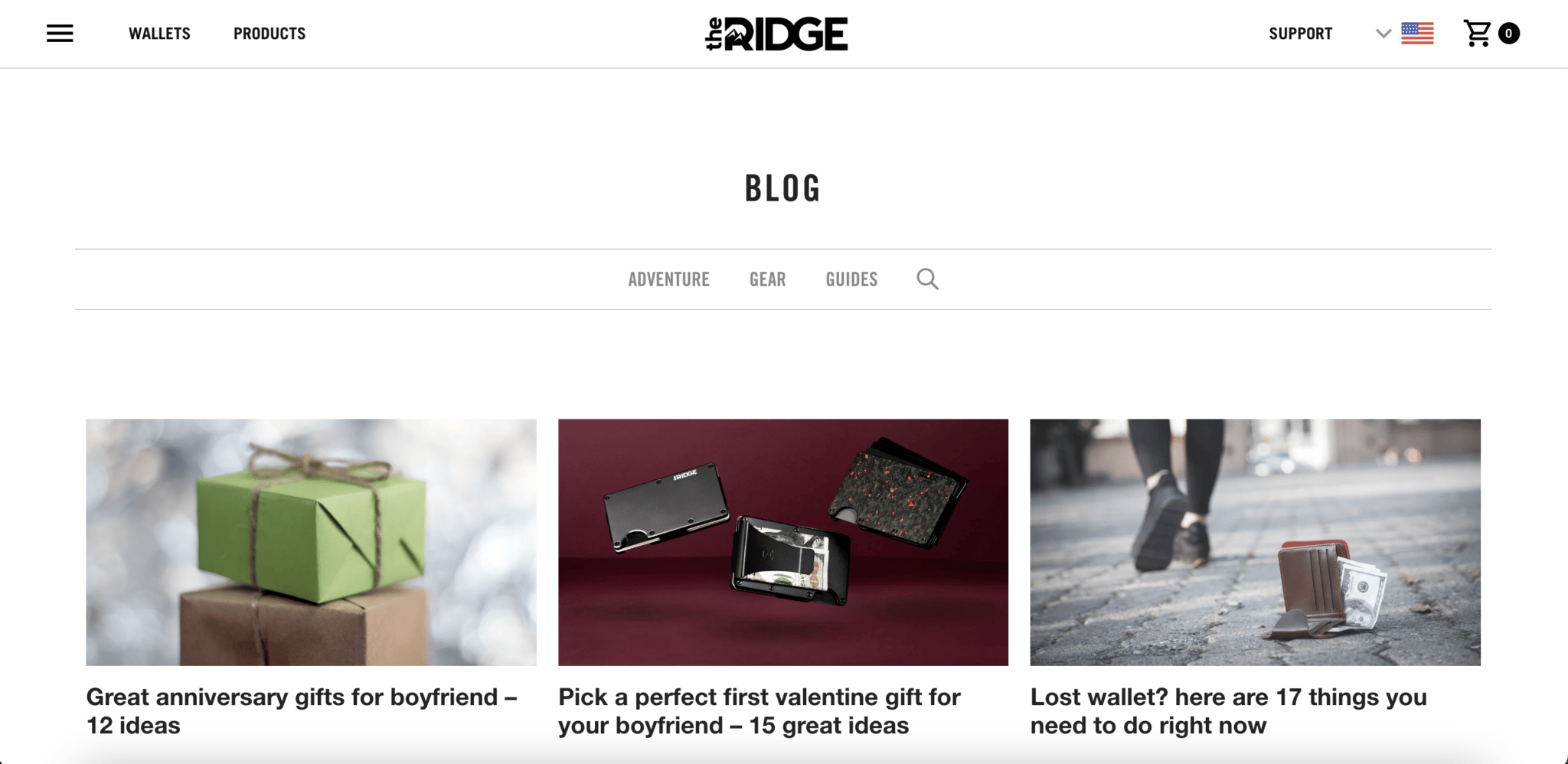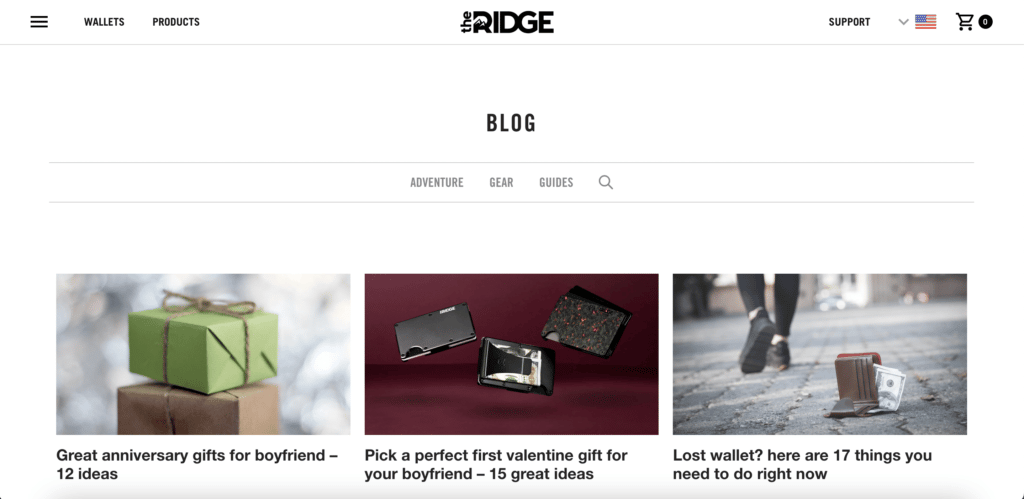 Ridge sells premium, slim, RFID-blocking, long-lasting wallets, travel bags, pens, etc. Ridge blogs basically promote the right type of content that suits their business strategy. Their blog site design is simple and attractive to hold customers' attention.
Bulletproof Blog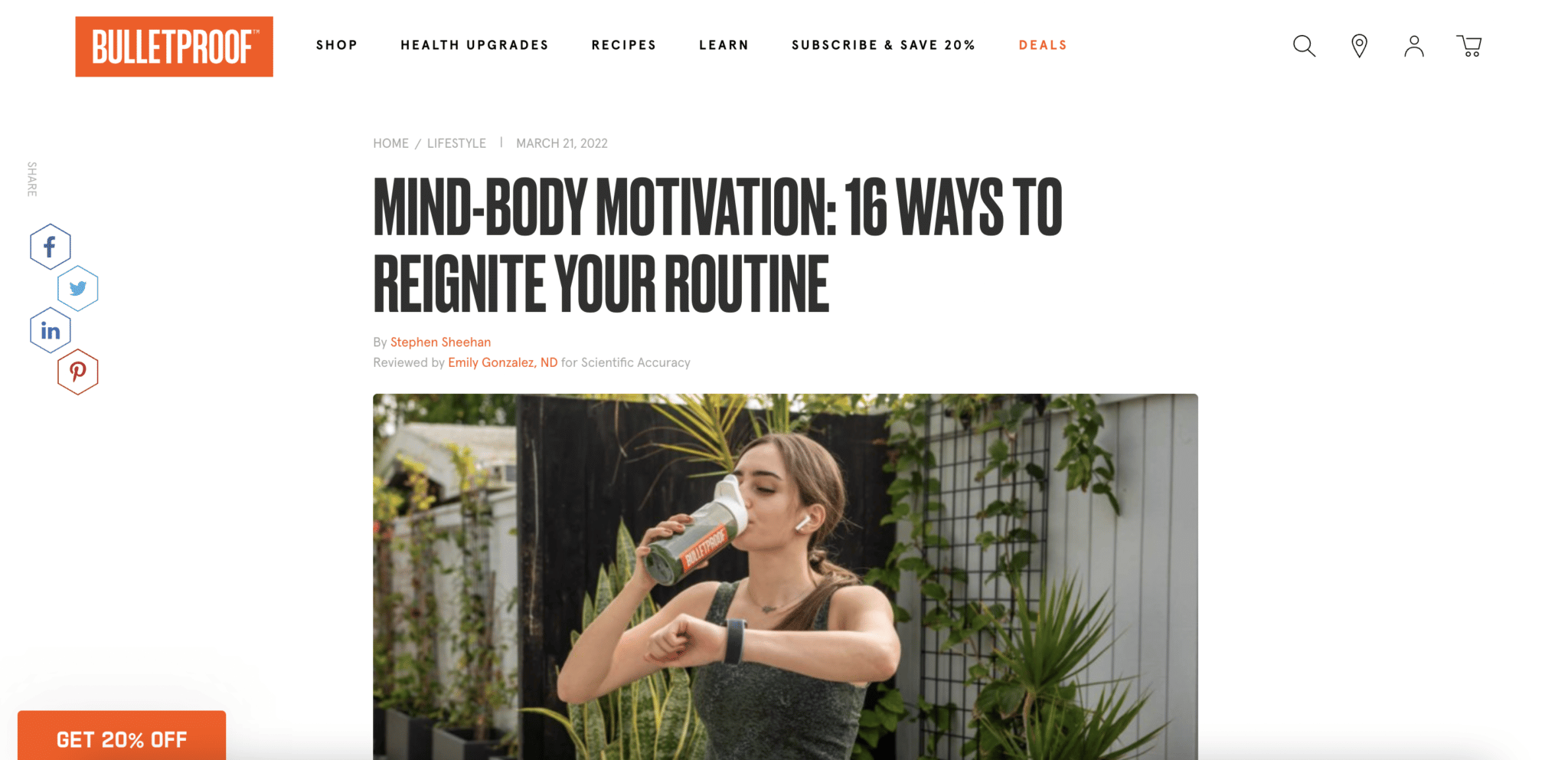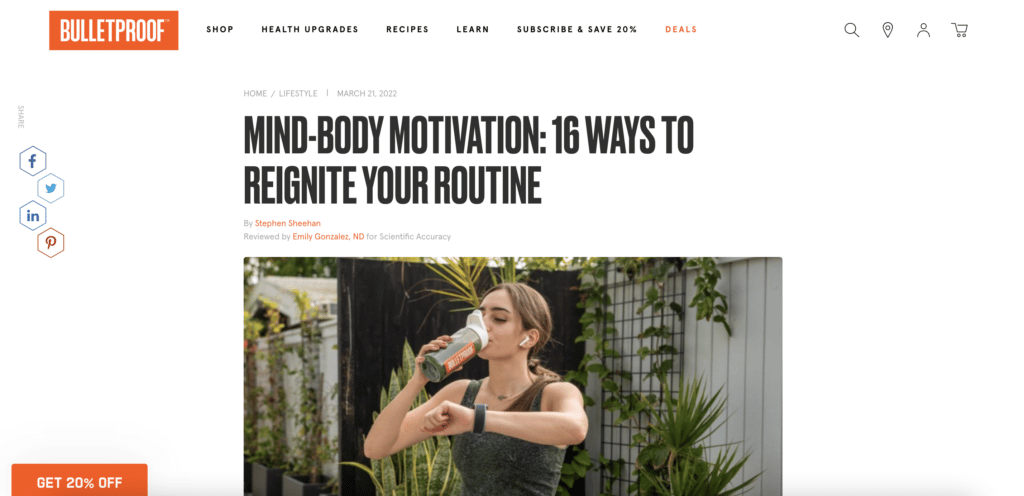 Bulletproof showcases an enriched collection of blogs that is focused on wellness, lifestyle tips, fitness, and more to help site visitors learn how to stay healthy. Their blog page design comes very simply and clearly to draw customer attention, especially after each blog section on the page they display a table of contents to let visitors know at a glance what they are focusing on. This could be another best Shopify blog example to boost your site conversions,
Brookliving by Brooklinen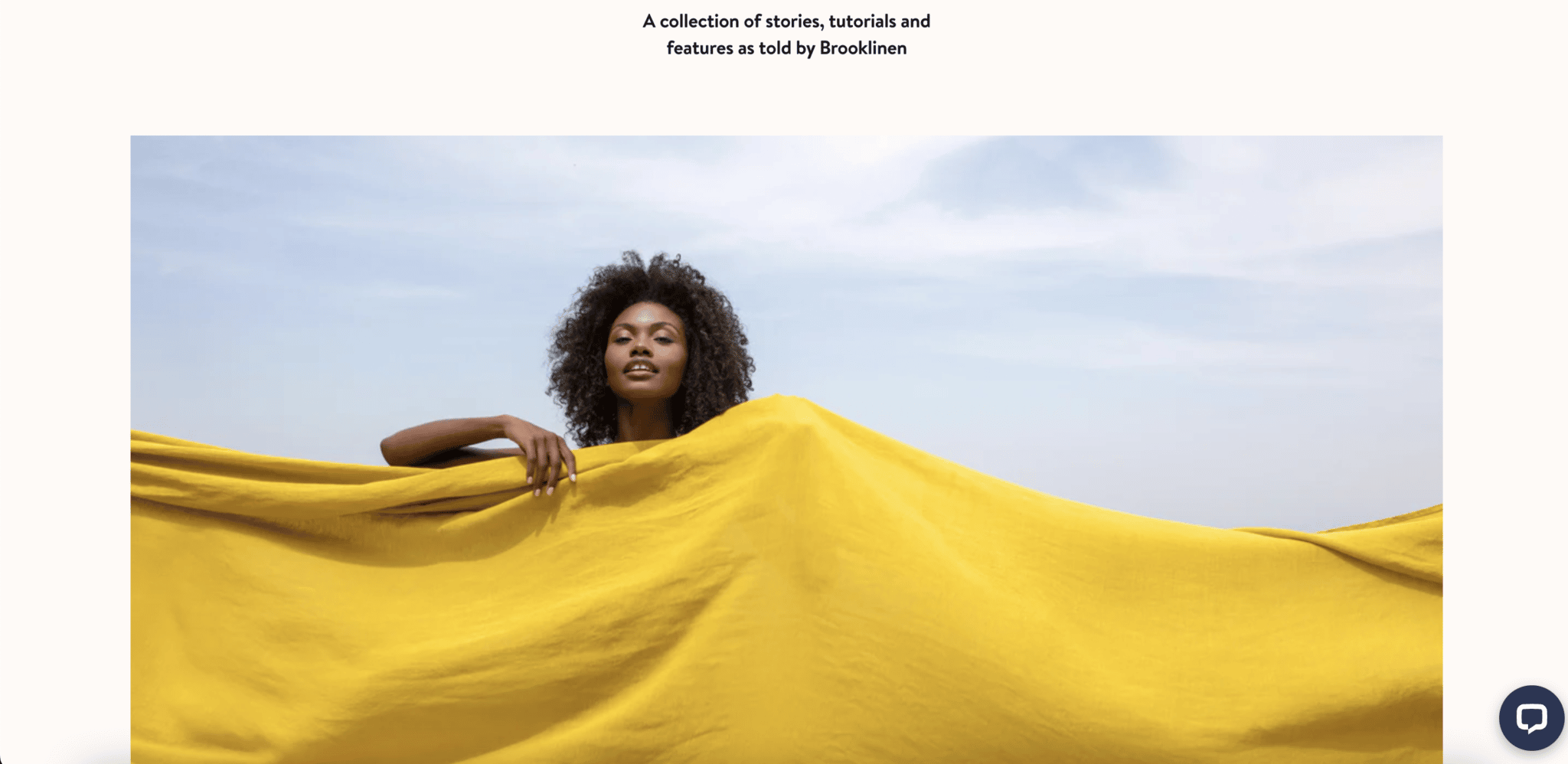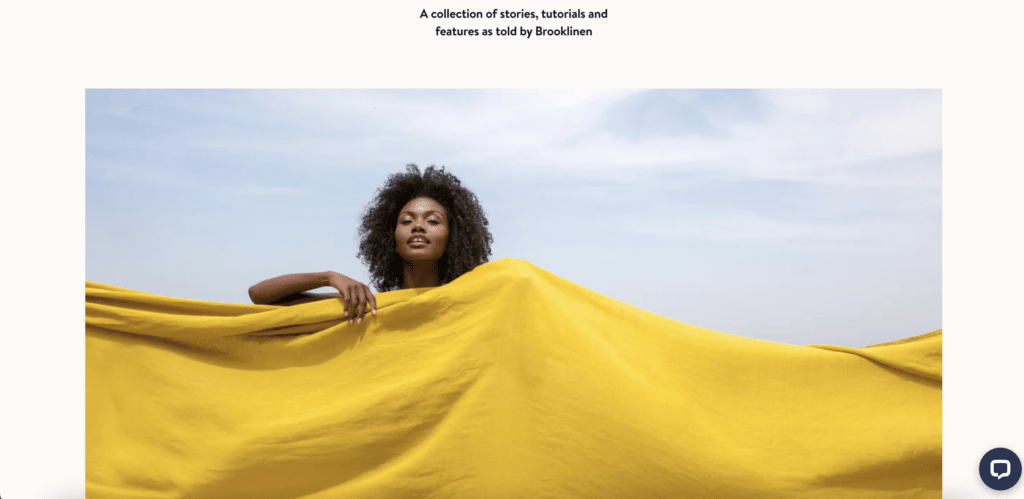 Brooklinen is selling bedding, bath, decor, loungewear items, etc with a Shopify-built eCommerce store. Brookliving by Brooklinen blog site is well-designed and displays relevant blogs, listicles, guides, and others. You can easily check out these best Shopify blog examples for inspiration and make your blog design interactive.
The Wire – ALEX AND ANI Blog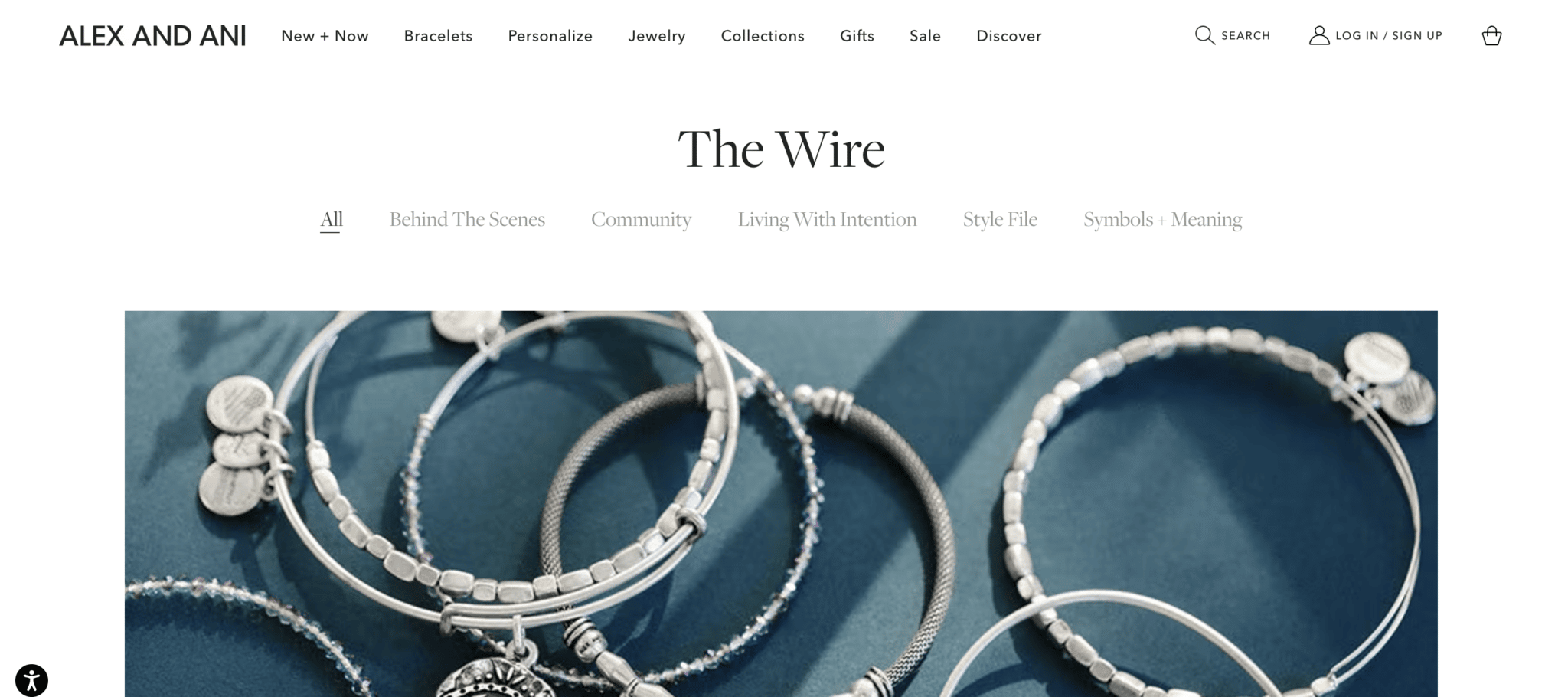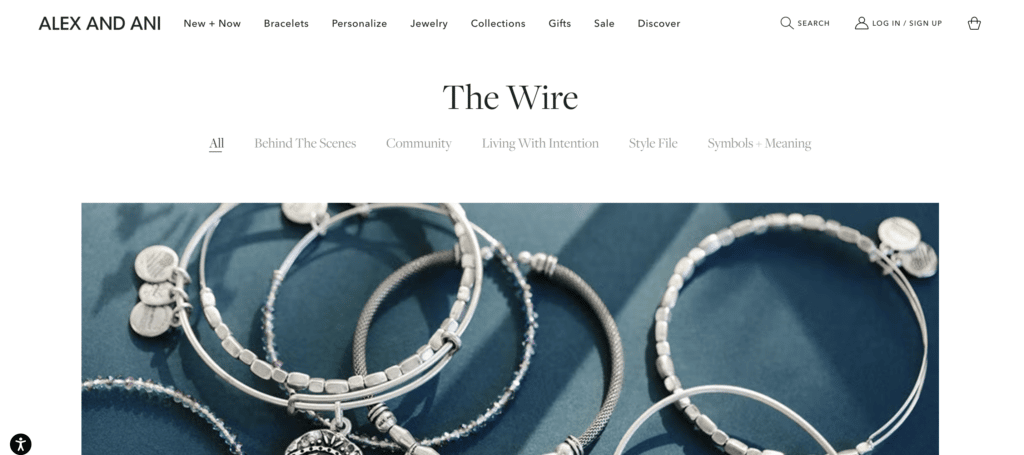 ALEX AND ANI sell jewelry like bangles, bracelets, and other jewelry items with an impressive Shopify-built store. They maintain their blog with related topics, history, and symbolism of elements that they use with others. This can be one of the best Shopify blog examples who owns a jewelry shop with Shopify to reach out to their target audience.
StoreSEO Blog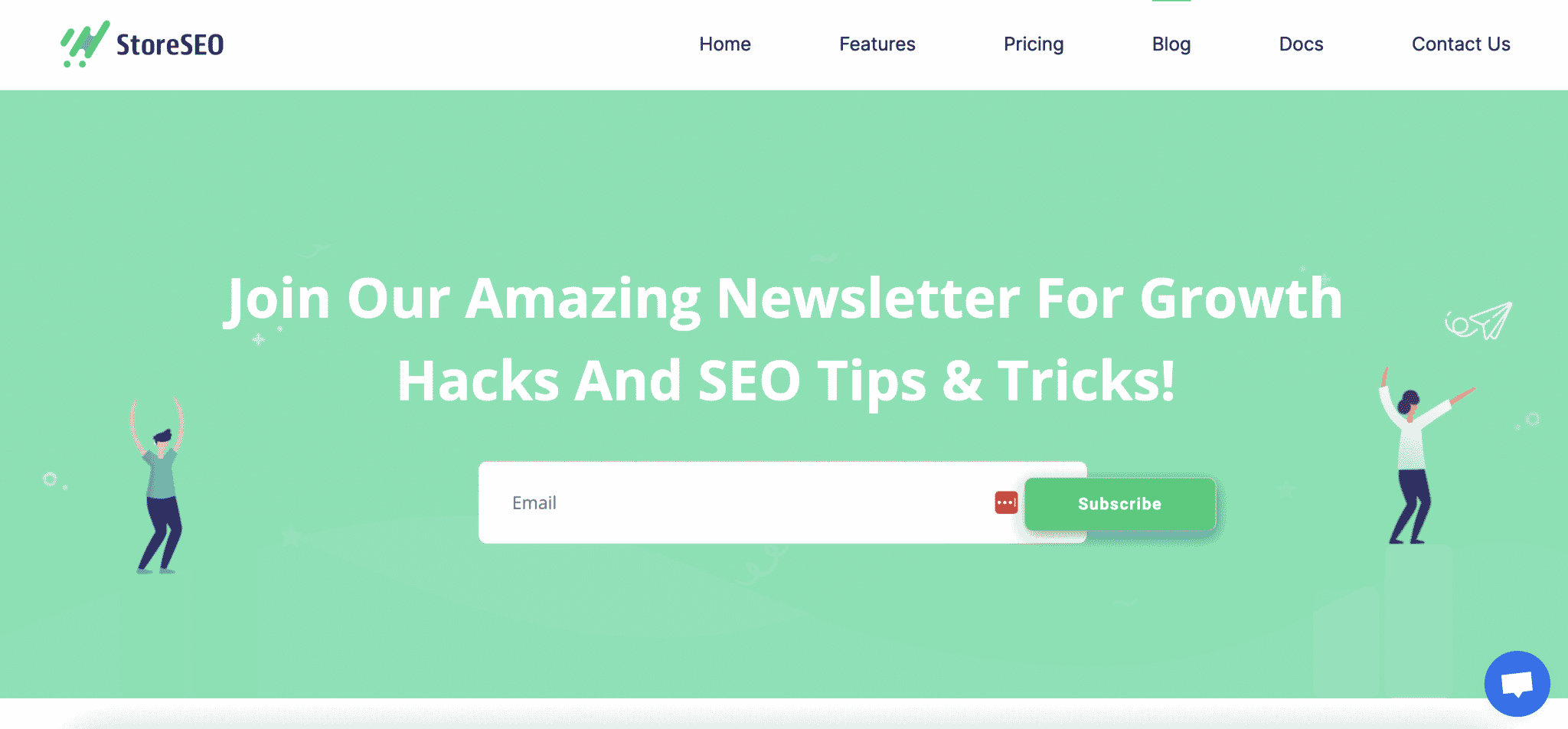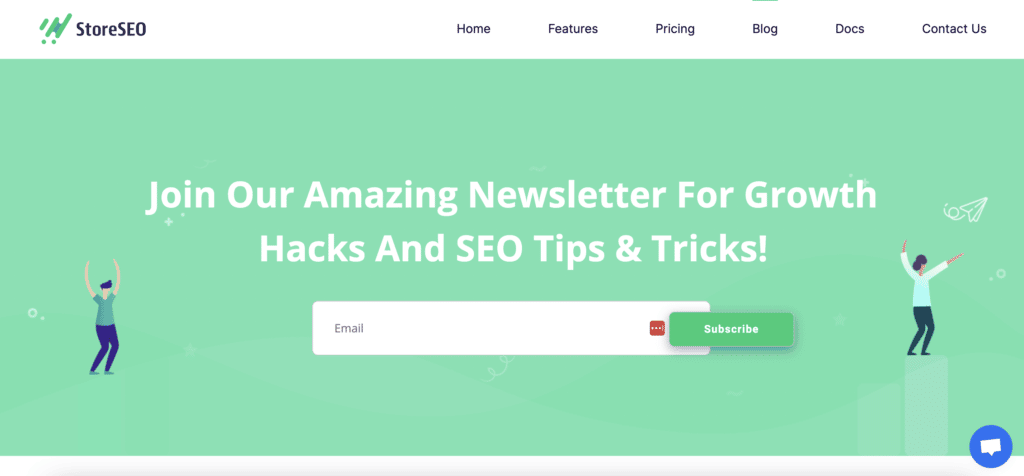 StoreSEO is the advanced SEO solution for your Shopify store that comes with an interactive blog site design. Here you can find versatile topics that cover eCommerce, provide a Shopify store guide, and overall SEO guide to managing your eCommerce site in advance. This is all to engage with the target audience with ease that boosts conversions. You can have a look and create a dedicated blog page that will help you attract more audiences.
Learn More: Shopify Blog: Best Practices & Guide to Get More Readers
Alo Blog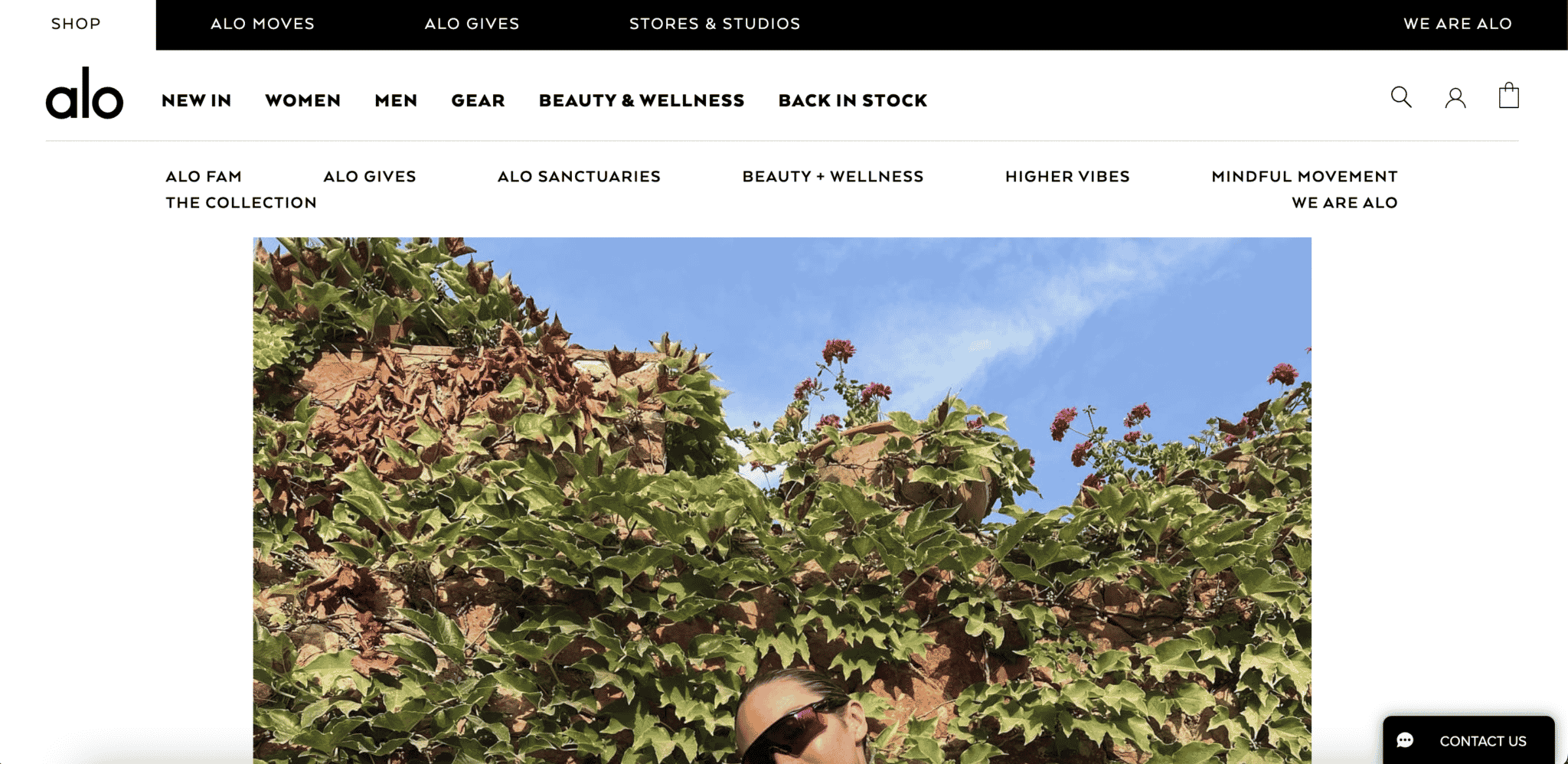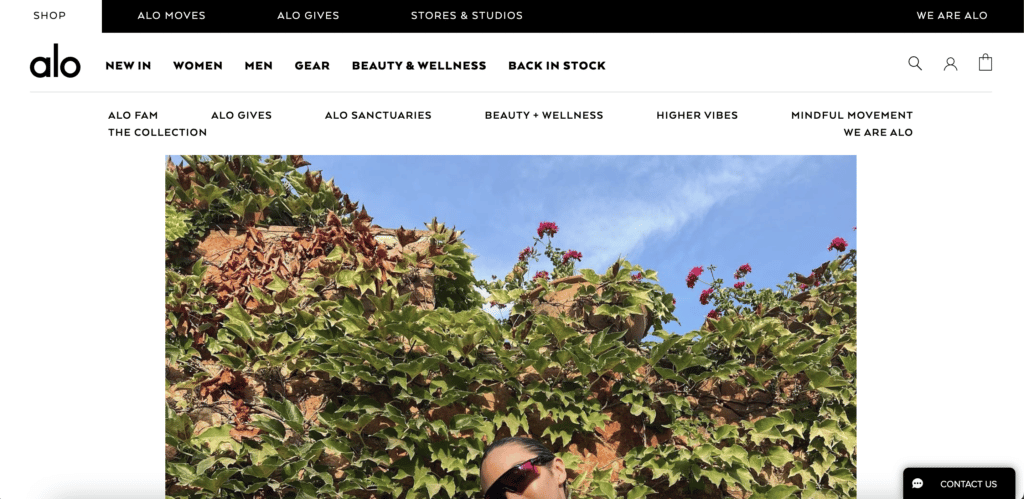 Aloyoga is a yoga clothing brand that is selling fitness-related products and is promoted by professional yoga instructors and Instagram influencers. They write blogs on their product updates to attract the target customer base. Each blog represents beautifully with suitable photos, settings, and interactive design.
Guides & Articles – Huel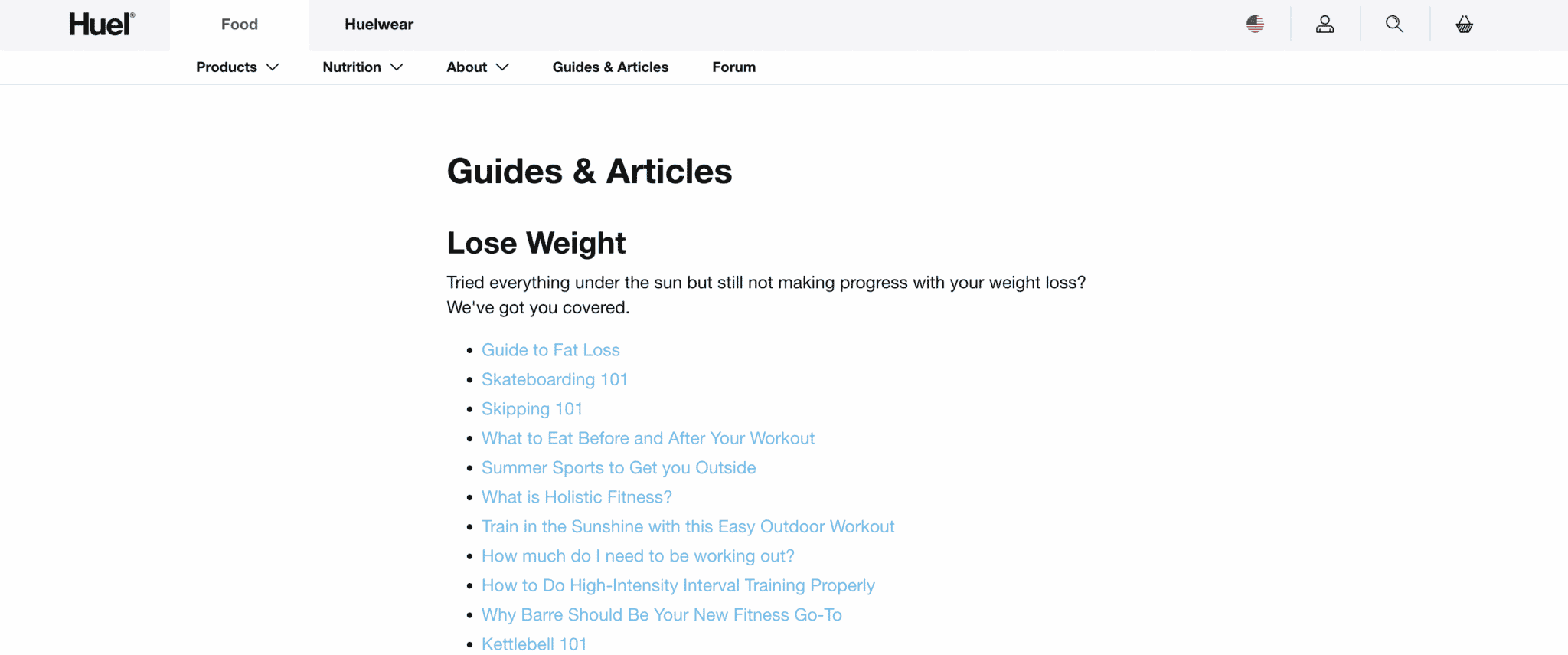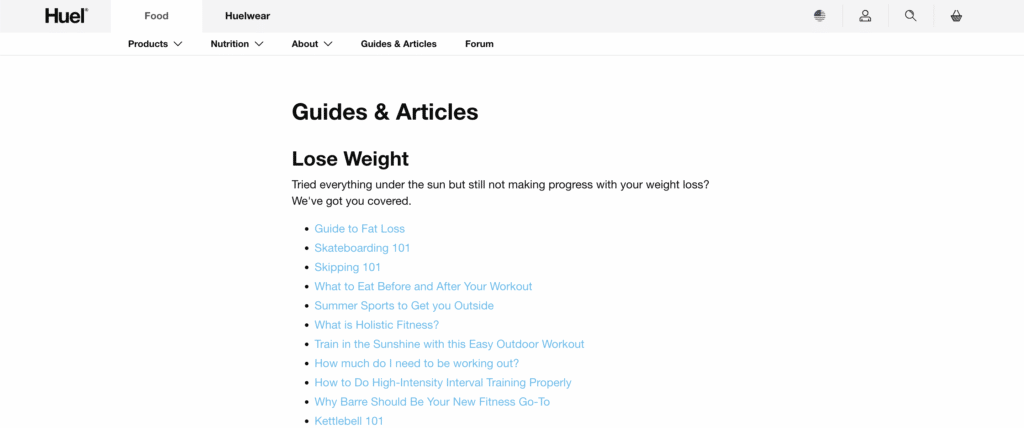 Huel sells clothes and related fitness suits. The blog page design is very simple with no visuals just combined with the related links. Huel comes up with a guides and article section that helps audiences with fitness-related blogs with an interactive, simple interface.
Luxy Hair Blog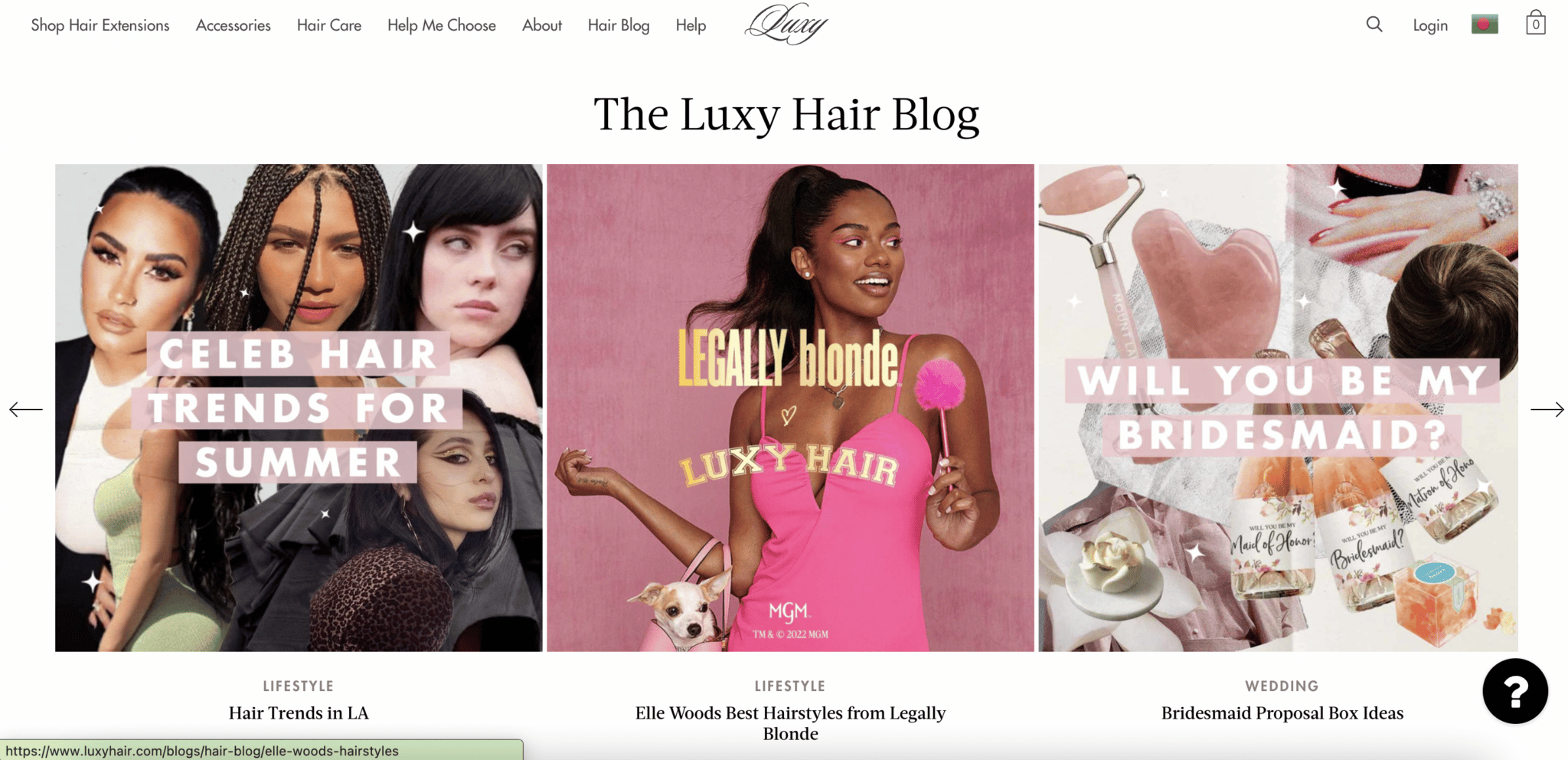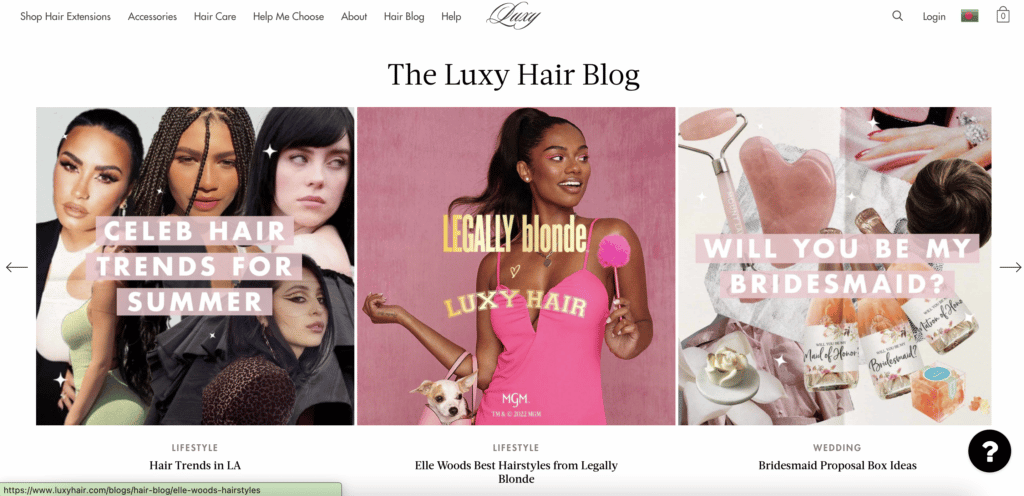 Luxy Hair Blog is one of the best Shopify blog examples collections that helps them to sell beautiful hair extensions, hair care products, accessories, etc. Their blog focuses on hair-related advice, wedding, lifestyle, and more. If you are selling hair-related products or involved in this sort of business you can have a look.
Taylor Stitches Blog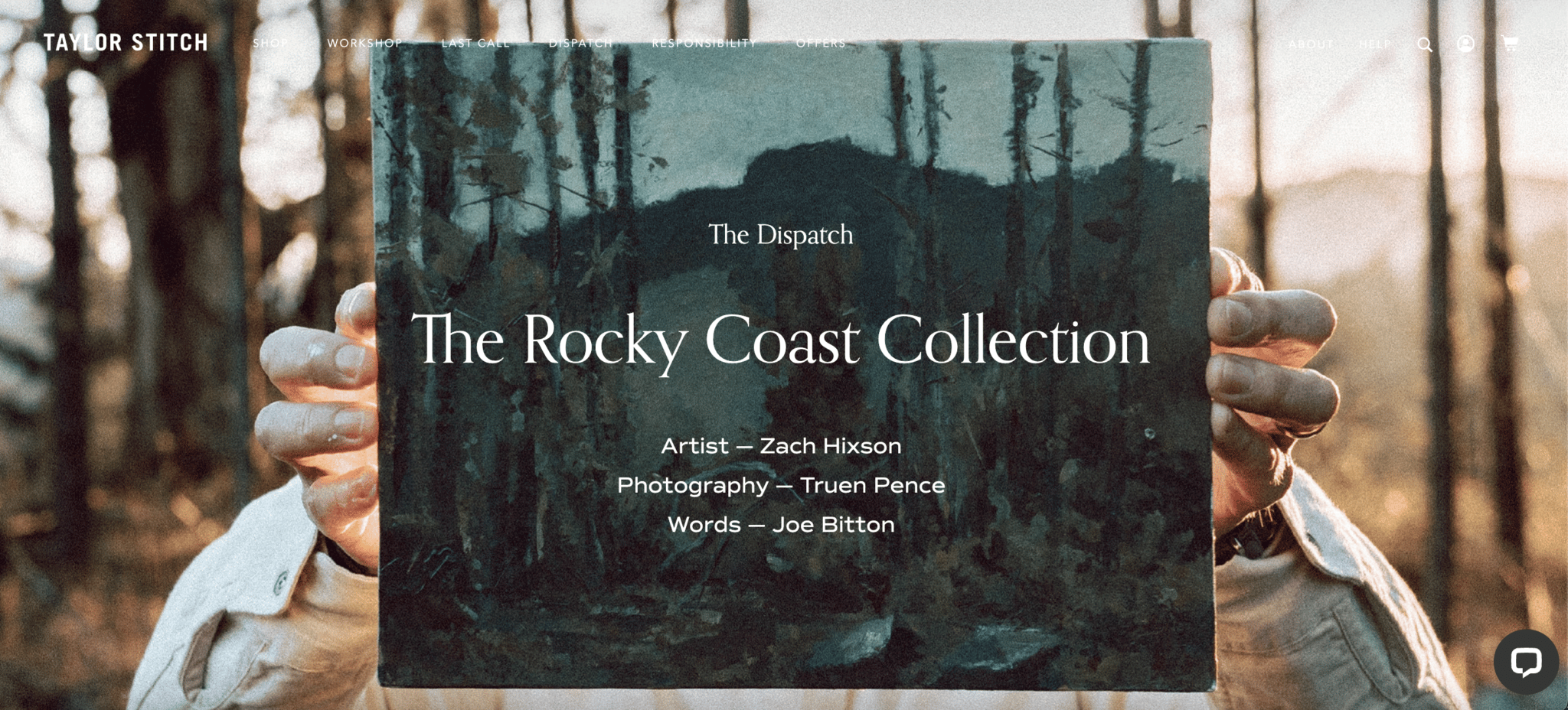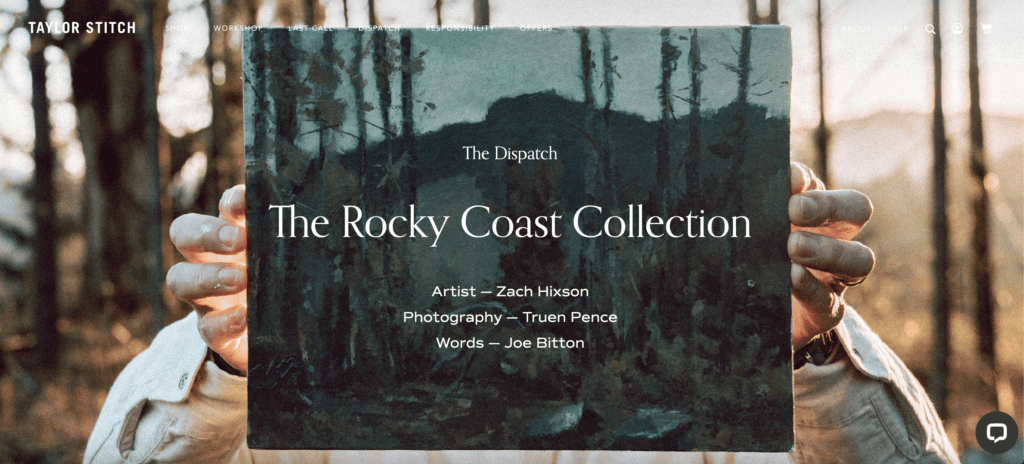 Taylor Stitches can be another Shopify blog example that highlights its products with great storytelling. They come with detailed blogs and journals and interactively showcase them to promote their products and boost sales.
Now It's Your Turn To Explore!
Suppose you are running your eCommerce business with Shopify. In that case, you should then focus on making your blog page more interactive to draw potential customer attention to boost site engagement and conversion. This is why these 10 of the best blog examples for inspiration have been generated.
Enjoyed this post? You can now share your experience by commenting below and don't forget to subscribe to our blog for more fun tutorials or join our friendly Facebook Community.