One of the most crucial steps of building a Shopify store is creating a smooth payment gateway. After Shopify has introduced Shopify Payments, all the users are spared from using third-party payment gateways officially. This has simplified the process of payments through Shopify websites and made it cheaper and more convenient for customers. Let's dive in to know more about Shopify payments below.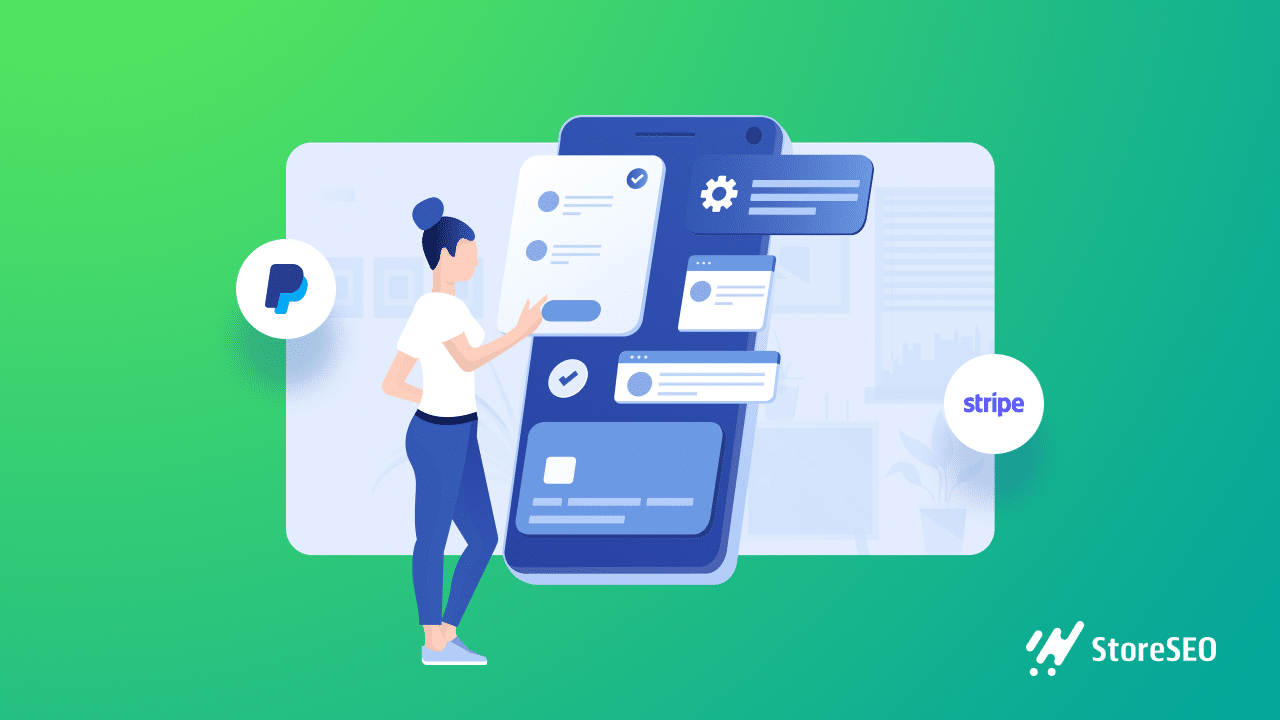 Shopify Payments: Shopify Store's Default Payment Service
Shopify payments are one of the many Shopify's default payment providers. As a store owner, you can accept any type of payment made through popular payment methods. This popular list includes credit cards, debit cards, Apple Pay, Amazon Pay, and so on. You will also be able to collect payments of credit and debit cards through Visa card, American Express, MasterCard, JCB, Elo, etc.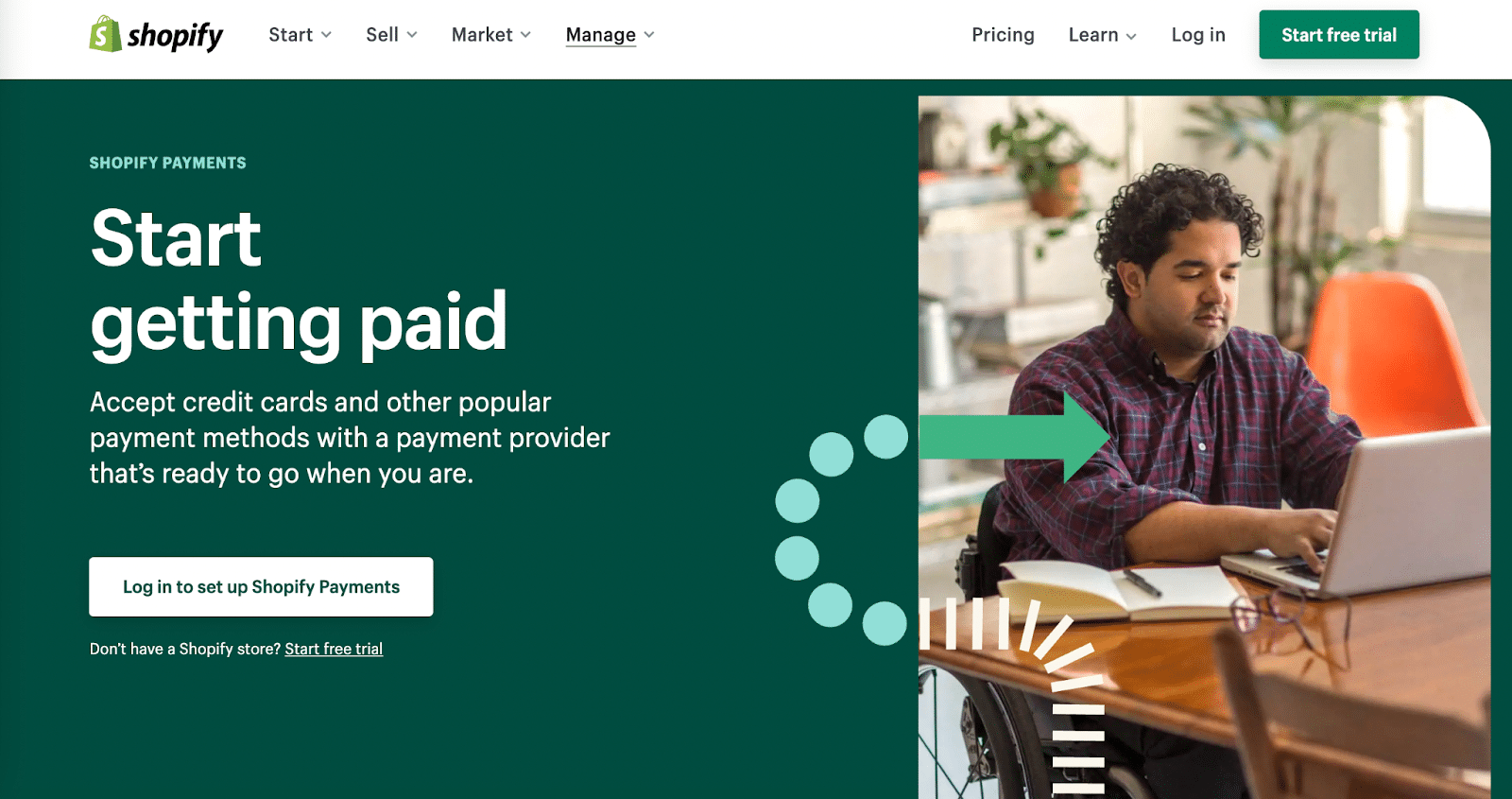 Even though Shopify has excluded the extra cost of receiving payments online, it still charges some amount. Shopify charges a processing fee for accepting credit card payments. The charging amount depends on the Shopify package you have selected. Shopify offers 4 different packages for its users with different levels of opportunities.
The other variables of this charge are the order value of the customers and the number of sales. Shopify charges this amount to process different levels of payment processing you receive on a daily basis. This also includes data transfer between the user and the customer, and the bank acquisition process.
There is another charge that you need to pay while using Shopify payments. This fee is called a transaction fee that needs to be paid just once before you have activated Shopify payments. Even if your customers pay you through other payment gateways, you do not need to pay this transaction fee.
How Shopify Payment Fee Is Dependent On Shopify Packages?
As mentioned above, all Shopify Payment fees need to pay processed fees. This amount changes depending on package size. For example, here are the Shopify plans. Basic, Shopify, and Advanced are the three packages.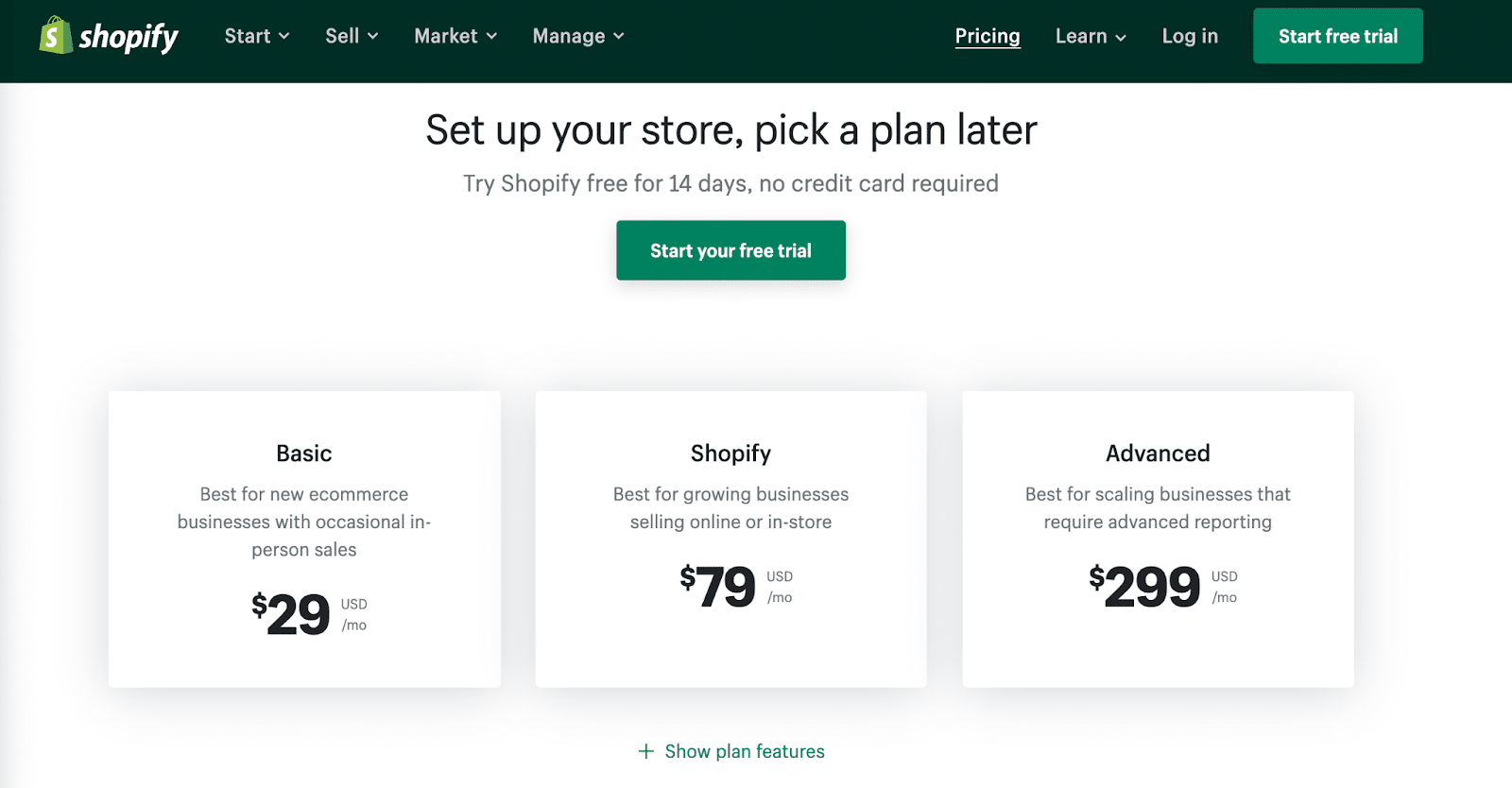 The basic plan starts at $29 with which a 2.9% processing fee gets added. For $79 and $299 packages include 2.6% and 2.4% processing fees accordingly. If you opt for the monthly package that costs $2000, the processing fee becomes 2.15% for every transaction.
The Shopify Lite plan, which costs only $9 per month, is also available. This plan enables businesses to add "Buy Buttons" to their existing social media platforms or websites and begin selling.
What Are The Benefits Of Using Shopify Payments?
Whether you use Stripe or PayPal for your Shopify business, Shopify Payments makes it streamlined and easier for you. This Shopify service is well integrated with payment gateways like Stripe, PayPal, Amazon Pay. Once you set it up, your finances will be synced with store and sales. Let's explore all the benefits that you can reap from using Shopify Payments.
Quick Payment Process For Customers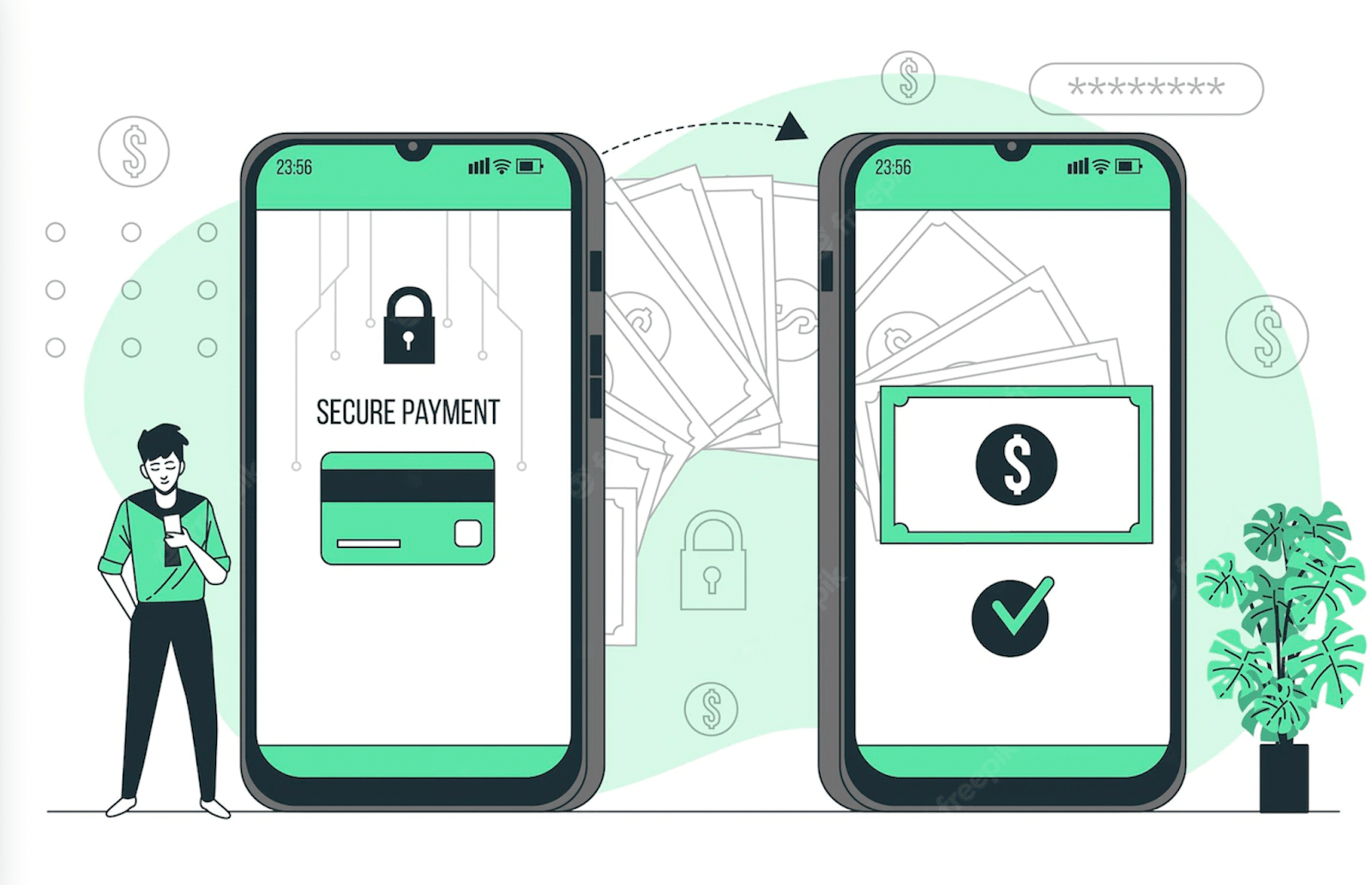 It is incredibly inconvenient for your customers to be transferred to another site to make payments when making purchases online. Your customers will not have to leave your website for any money transactions if you use Shopify Payments for your store. They can complete the transaction on the same website. From your dashboard, you can track your orders and money using the payment back-office. It's a quick and easy way to see how much money you've made from each order paid for with Shopify Payments.
Online and Offline Payment Records Available
Of course, Shopify Payment has made the payment process more convenient for users, but when it comes to tracking offline sales, this app helps you the most. Most third-party platforms like PayPal, do not usually have this feature. Shopify Payment has unified all the online and offline payments to streamline your payment-taking process.
Flexibility Of Various Payment Options
When you enable Shopify Payments, it's not the only payment option available to your customers. Customers can use any other popular payment source they like, such as Authorize.net, PayPal, or Amazon Pay. Customers that choose a certain payment provider can still make purchases at your site even if you're using Shopify Payments because of this flexibility.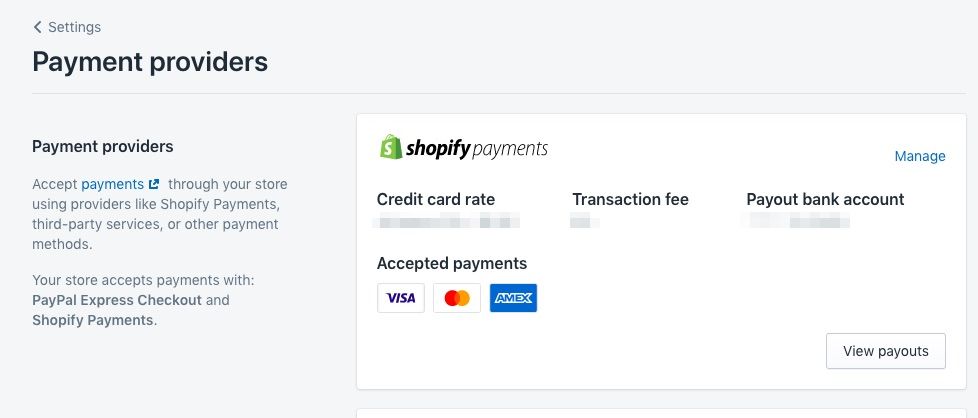 Moreover, as Shopify Payments is incorporated into the Shopify platform, you can manage both payments or orders from customers, set your payment schedule, enable fraud filters, and run fraud analysis to spot unusual transactions – all from within your profile.
Restricts Fraudulent Money Transactions
If you use Shopify Payments, you will be able to detect any fraudulent transactions because this app has two fraud detection policies. It uses an AVS filter which means Address Verification which checks the address information of the customers and compares it with the card issuer's information. Most people who shop with someone else's credit card are unaware of the address information. Such orders are identified as possibly suspicious by Shopify Payments.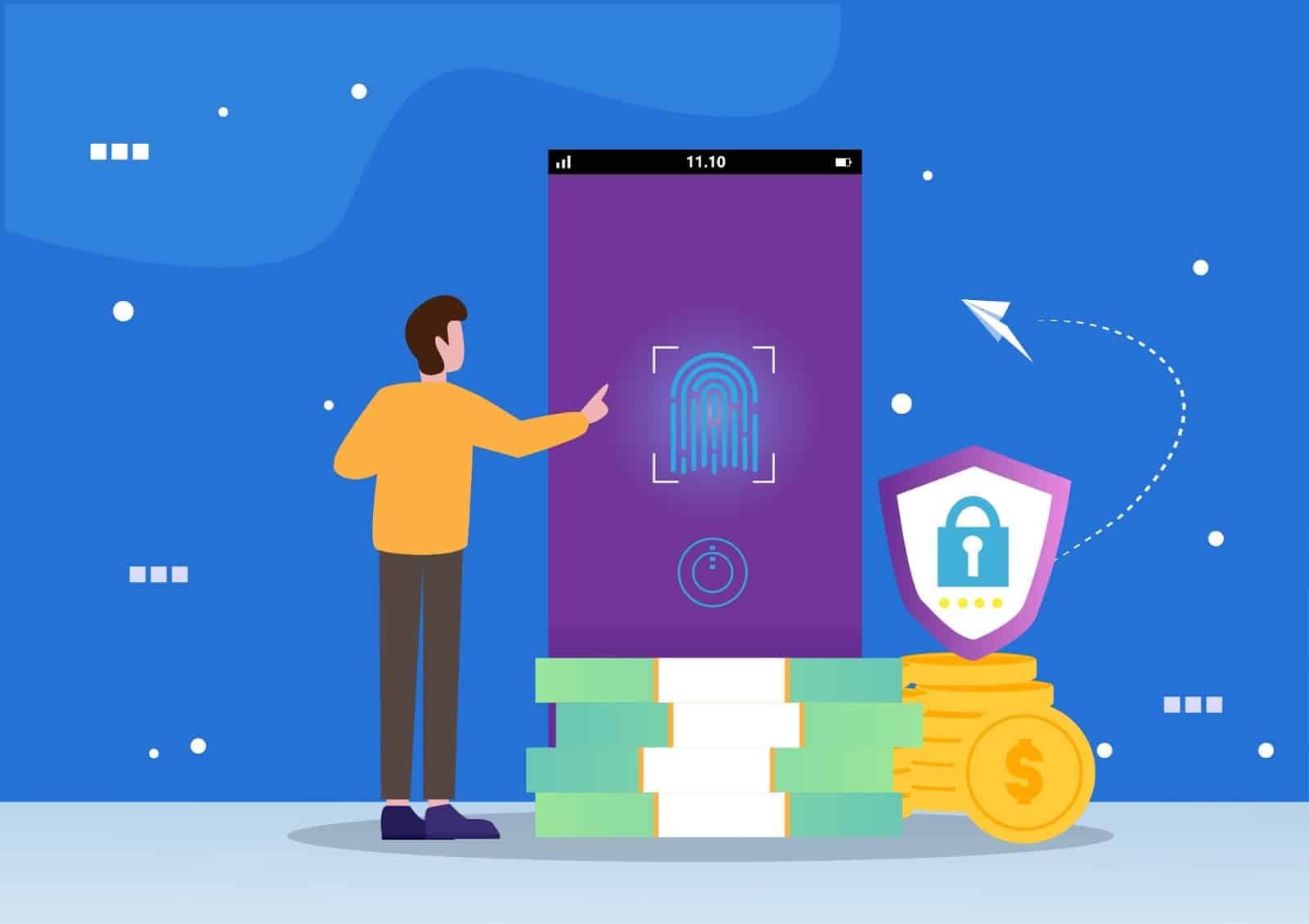 While processing the payment method, Shopify Payments requires CVV which stands for credit card value. This eliminates illegal credit card use and guarantees that you are only dealing with authentic orders. A credit card's CVV is a three- or four-digit number found on the back of the card. It's unlikely that someone who has stolen credit card information from a merchant's database will be able to offer an accurate CVV. Shopify Payments is a great choice since it offers more transparency, faster transactions, and a lower processing price than its competitors.
How To Use Shopify Payments For Your Store?
Shopify Payments is not available in every country. Rather, it is only available in 17 countries. Every country has its own set of rules and restrictions on the kind of businesses that Shopify users can conduct. To start a Shopify store, you'll need to give enough personal information. These details are essential to ensure that no money laundering or other financial crimes are taking place.
First, you need to navigate to your Shopify dashboard and click on 'Settings'. Then hit the 'Payment' option. You will need to activate the Shopify payment method if you do not have it already.
Under the 'Complete Account Setup,' you will find this option. You need to provide your business and tax information along with your business name, address, and tax ID of your country.
After that, you must wait for Shopify to verify and validate all of your data before you can begin receiving payments. You'll usually get accepted in 3 days if they don't want any additional data.
If you find this blog useful and want to start using Shopify Payments already, subscribe to our blog to read more blogs like this. Join our community to share your thoughts as well.