Running a website requires a lot of SEO effort to rank higher in search results. Your SEO strategy must address both on-page SEO and off-page SEO focusing on multiple dimensions. If you are looking forward to knowing more about on-page SEO vs off-page SEO, then you are at the right place.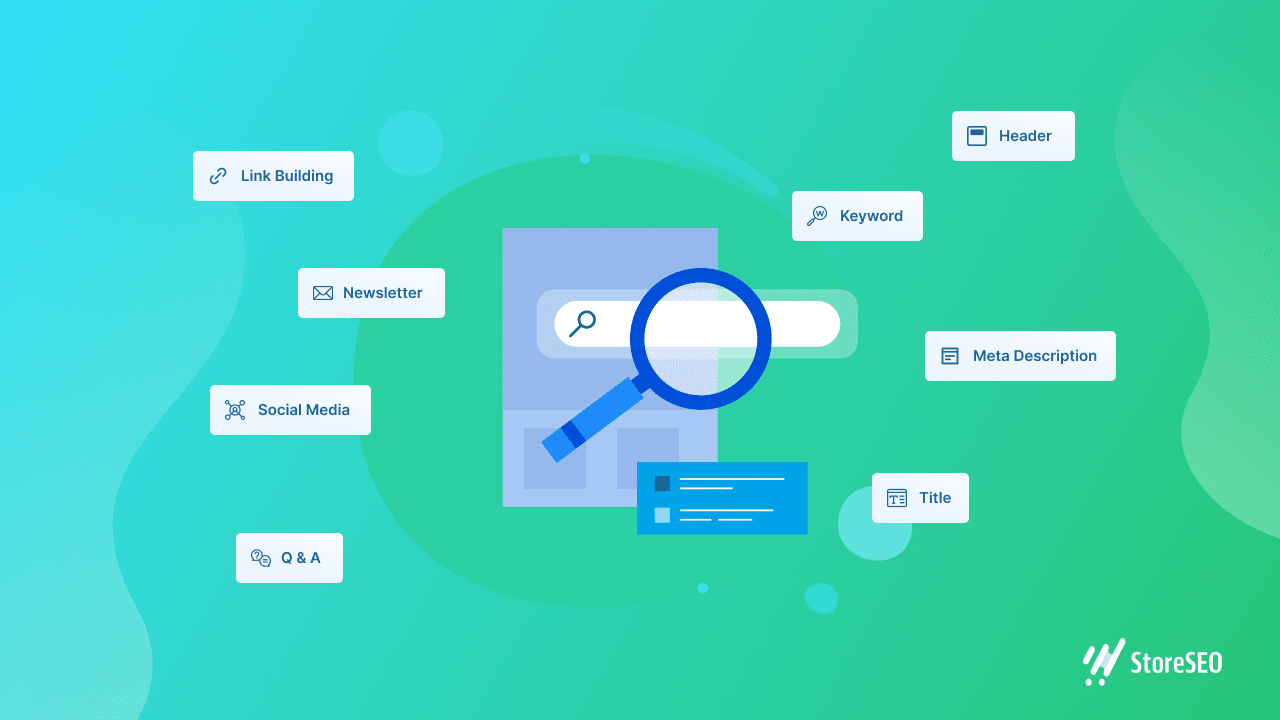 SEO means Search Engine Optimization. It refers to optimizing digital content such as internal website content, links, and external sources. In this way the quantity and quality of traffic to a website through natural search engine results is enhanced.
The Different Types Of SEO: What You Need To Know
SEO aids in the ranking of your website, web pages, and content on search engines such as Google, Bing, and others. When you maintain high standards, your site will be easily found by your intended customers. Before knowing the difference between on-page and off-page SEO, let's know about different types of SEO first.
👉 Technical SEO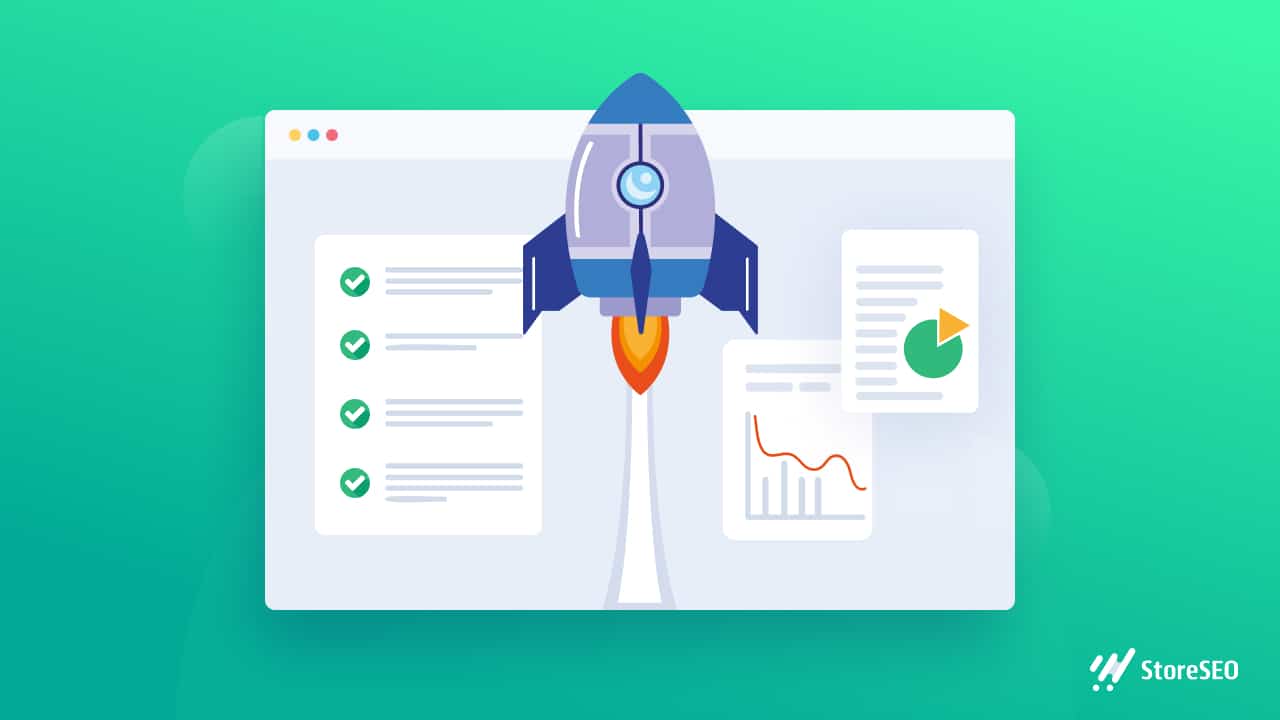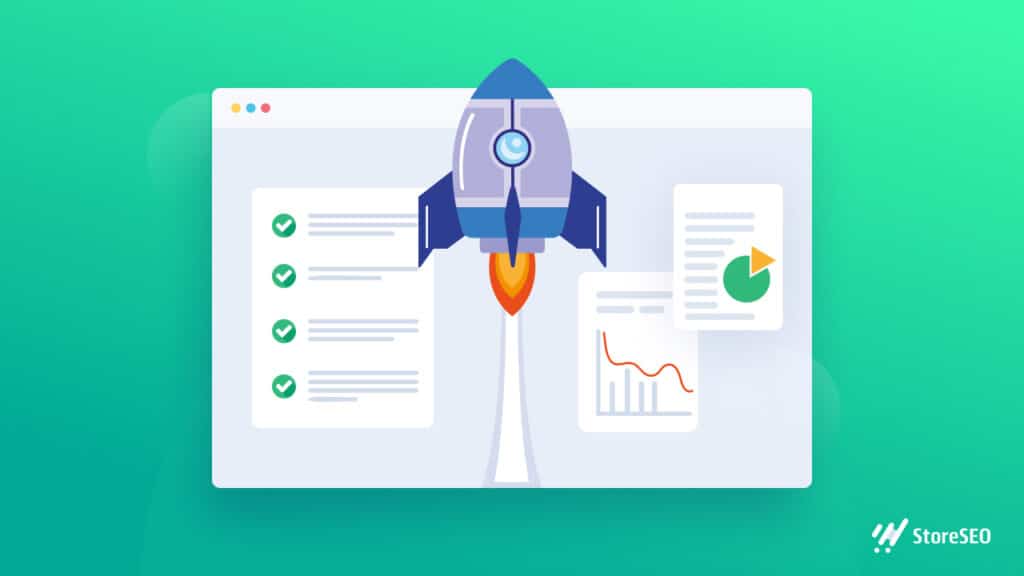 In this highly competitive online world, it's important to ensure that people find you easily. The number of websites is ever increasing, so it is difficult to stand out if not strategically optimized. Users are more selective than ever before about the information they read and the websites they visit. So, SEO is ever-evolving.
The way websites are optimized for search engines to crawl and index your site more efficiently is referred to as technical SEO that helps improve organic rankings of your website. Search engines prioritize the websites with certain technical characteristics.
For instance, a secure connection, a responsive design, fast loading website all are technical SEO requirements that you need to ensure for your website to rank higher.
👉 On-Page SEO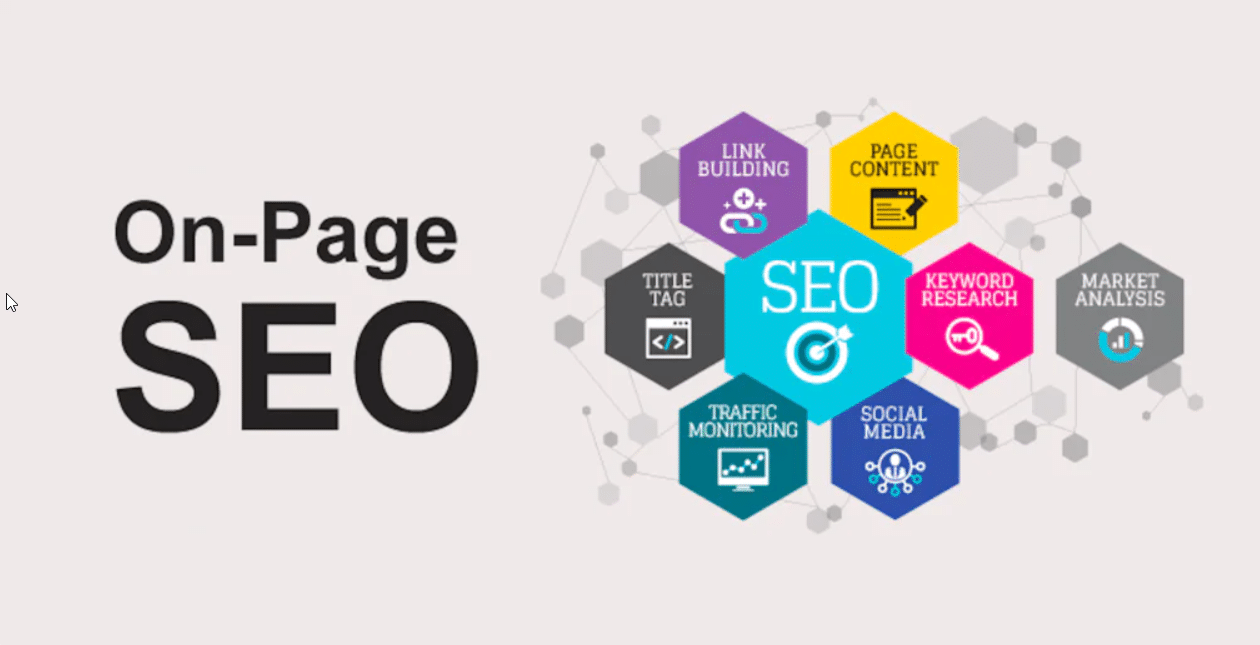 To rank your website higher, you need to optimize individual web pages as well. On-page SEO is the process of optimizing web pages to rank better and get more traffic in search engines. On-page SEO refers to optimizing the content and HTML source code of a particular page which is opposite to off-page optimization.
On-page SEO allows you to turn your research into engaging content for your target audience. You need to be careful not to adopt any low-value approaches that may cause more harm than good.
👉 Off-Page SEO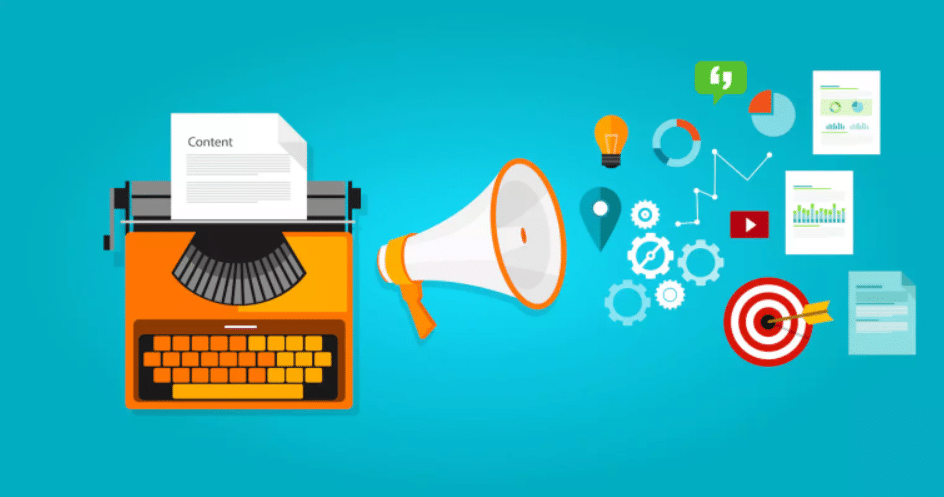 Off-page SEO, as opposed to on-page optimization, refers to optimizing page ranking factors of websites that occur away from the website. It is a powerful SEO tactic necessary for your website to drive traffic to your site. Off-page SEO includes backlinking, using social signals, online reputation signals and much more. To give your online endeavor the advantage over tough competition, off-page or external optimization is required. It helps your site increase its domain rating.
Now that we know what different types of SEO stand for it's time to know on-page and off-page SEO basics for a clearer understanding. For a better search engine result, you need to put equal focus on both.
On-Page SEO Basics: Tips And Tricks For Your Online Store
On-page SEO (also known as on-site SEO) is the process of optimizing web pages in order to improve their search engine rankings. On page SEO plays a crucial role in increasing visibility of your website pages or posts. To check out whether your page's content is relevant or not, Google thoroughly looks at your page. So, no matter you run an online store, eCommerce or a personal blogging website, on-page SEO needs to be focused.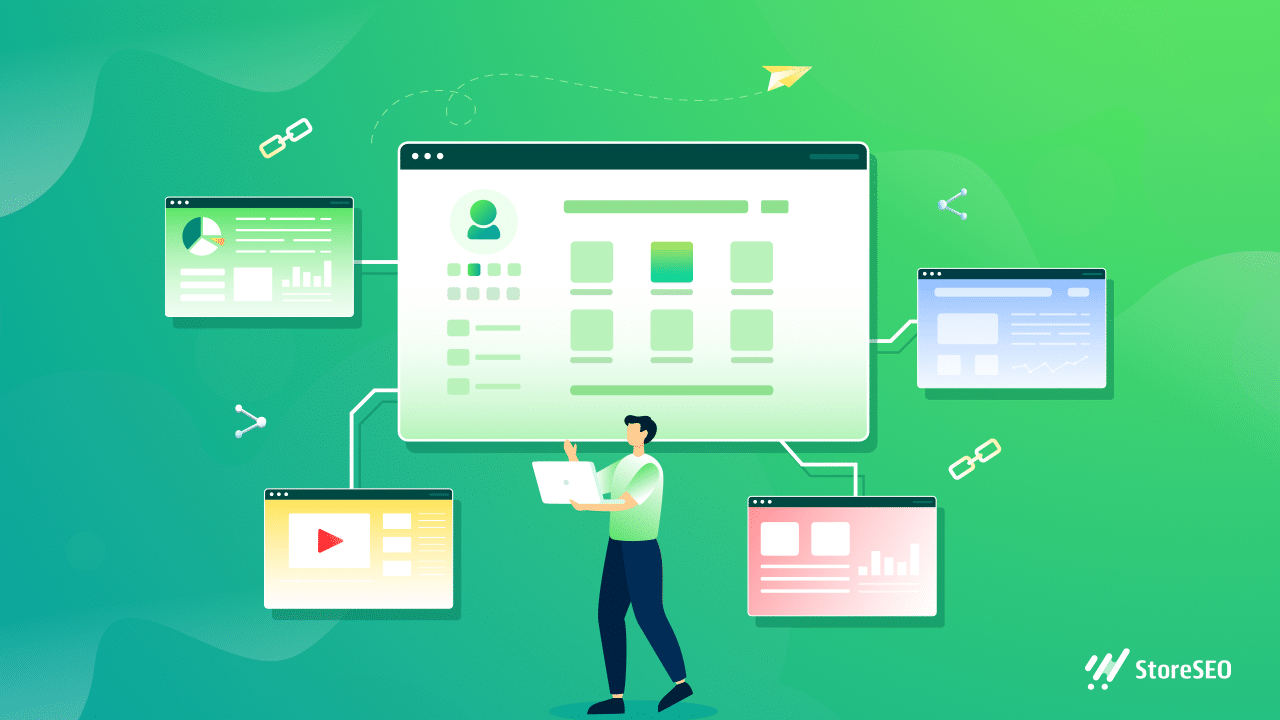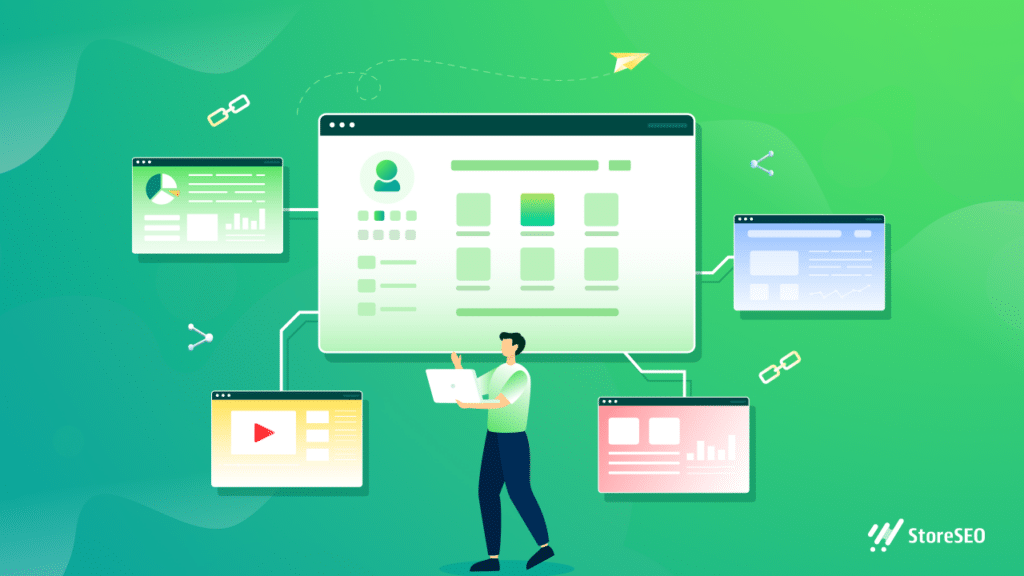 When your page is SEO optimized, it helps Google to rank your page on the search queries. Here's where on-page SEO does the job. Below are the key ranking factors of on page SEO that you need to know.
🟠 Keyword Research
Doing keyword research properly is the most important factor that helps your page rank better and become more visible. To drive the traffic at the right place, you must do keyword research and apply your keyword in the right way. Using relevant keyword, avoiding keyword stuffing, keyword density these are important to things consider while applying your keyword.
🟠 Header Tags
It's important to keep in mind that your pages should only have one H1 title, which is the main heading, and it must include your keyword. Because H1 tags are one of the most essential aspects that affect your SEO rating, having one unique H1 tag on each page will assist search engines (and site users) understand the page's significance.
🟠 Internal Linking
An internal link leads to another page within the same website. Internal links are the most effective for developing site architecture and disseminating link equity or ranking power. Users can use them to navigate a website.
🟠 Meta Description
One of the factors that influences a potential customer's decision to click on a specific link in the search results pages is meta description. The meta description is a brief summary of the page that informs your site visitors about the content. Your meta description should be relevant to the page's content and the length must be within 150-300 characters.
🟠 Image Optimization
Images play an effective role that can grab the attention of your visitors instantly. Then again images can be the biggest reason behind a slow loading website. Optimizing images of your website pages must be into your consideration. The size and quality of the visuals, choosing the right image format of your page is necessary.
🟠 Alt Texts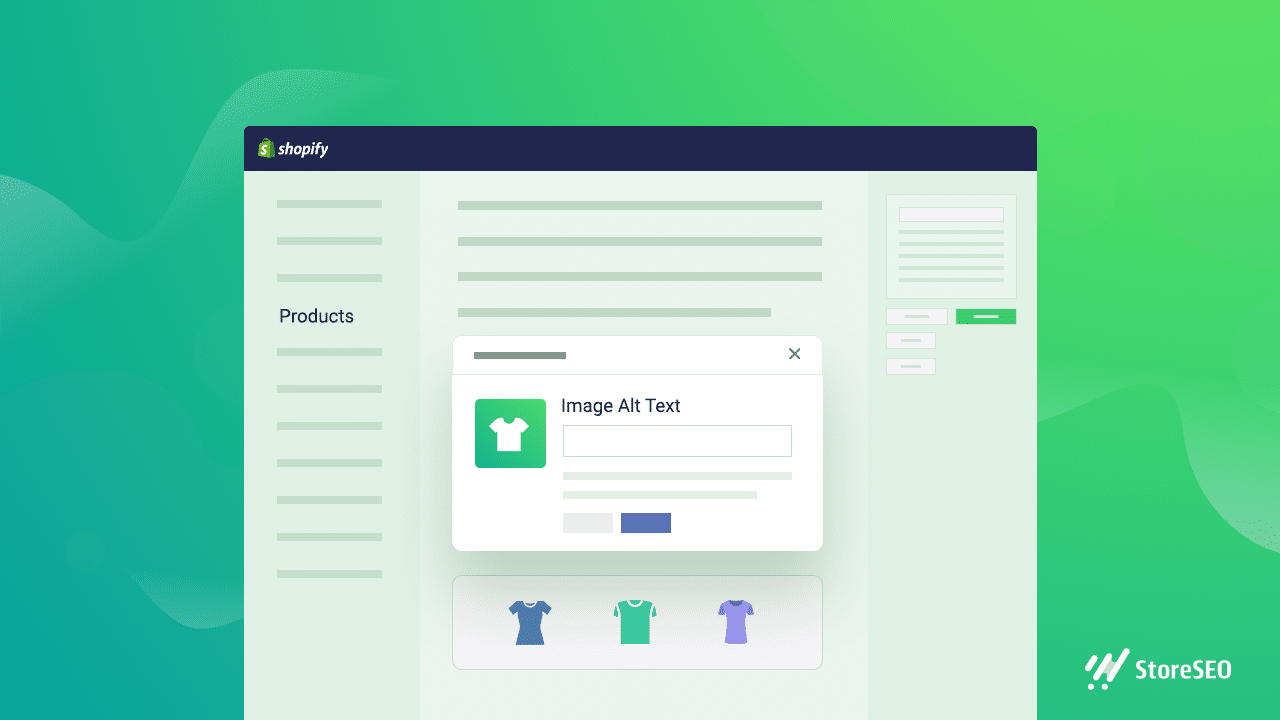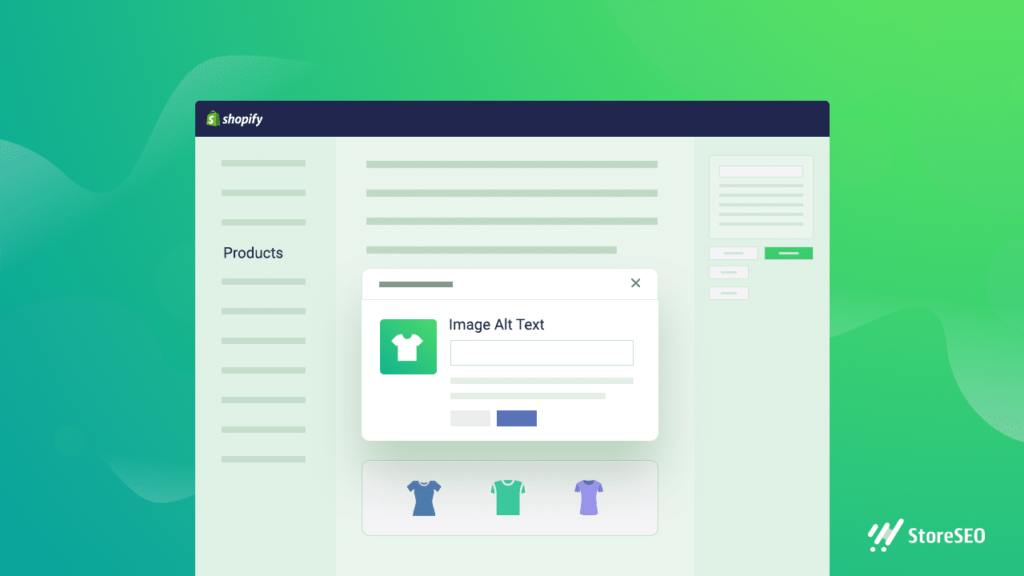 Adding images to your web pages is not enough. You need to describe the images appropriately as well. Alt text descriptions are necessary so that visually challenged people may understand what your website's images show. Search engine crawlers crawl alt text to better comprehend the images of your web pages. It helps search engines with more image content which is beneficial for better ranking. You need to make sure that you avoid keyword stuffing here as well and it appears natural to the readers.
🟠 Title Tags
For creating a positive impression among the searchers, title tags are important. It is also a powerful element to drive searchers to your page over others. The more appealing your title tag, the more attention it is likely to get.
When you own an online store for running your business, it's important that you make the store visible and to do that, optimizing your online store is important. So if you want your online store to have a better SEO score you must focus on the above mentioned SEO basics.
Off-Page SEO: Step-By-Step Guide For Your Shopify Business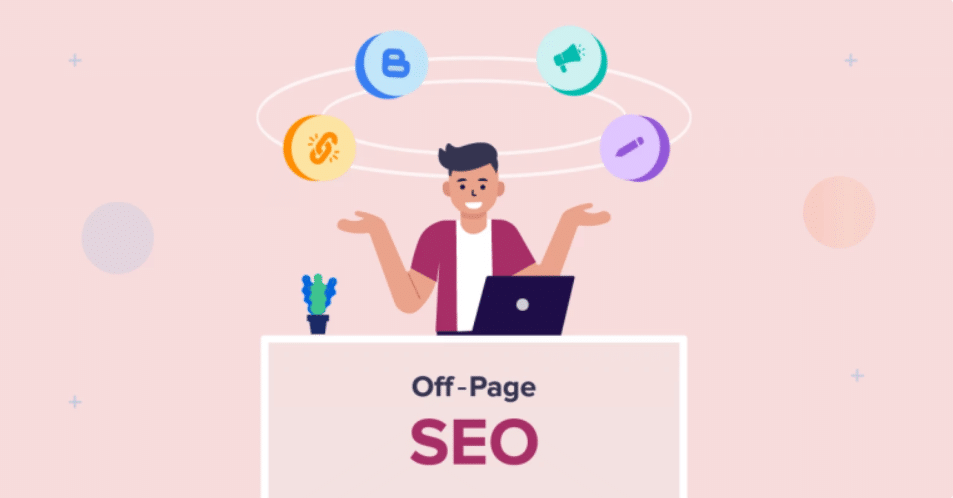 Off-page SEO reflects others' perceptions about your website. Search engines find your web page valuable when a significant number of links point to your website. It establishes your authority and impacts on SERP ranking. SEO factors that are important for off-page SEO are,
🔵 Backlinks
Off-page SEO relies heavily on links and a backlink is more significant than everything else when it comes to off-page optimization. The more high-quality backlinks your page has, the more likely it is to rank well. This includes guest blogging on other websites, publishing on social media, and participating in writing communities. These are the most prevalent types of page SEO and off-page optimization.
🔵 Brand Mentions
When your web pages or website is mentioned in other popular brands, it helps improve the ranking. Mentions from reliable, high-quality brands effectively increase the authority of your web pages. Conversely, if you have a lot of hyperlinks from spam or low-ranking websites, it can negatively affect your rankings.
🔵 Customer Reviews
Customer reviews are another important factor that impacts your off-page SEO. Online reviews on sites like Google My Business, Yelp, and other review sites assist in increasing local SEO. Reviews are a reflection of how good your product or service is and it guides users and search engines to understand your brand better. Positive reviews enhance credibility which leads to better conversions.
When you are operating your own business or personal website, off-page SEO is equally important as on-page SEO. On-page SEO assists in enhancing visitors' experience with your website and off-page SEO helps them trust your business more. This holds true for your Shopify business as well. To make your Shopify store have more traffic and conversions, there's no alternative to focusing on off-page or off-site optimization.
How To Implement On-Page And Off-Page SEO Effortlessly?
To get started with SEO marketing, you'll need an in-depth understanding of the finest SEO tactics and how they function. Besides knowing the SEO issues and correcting those to enhance your eCommerce store's visibility on search results pages, you also need to know what type of SEO methods you're doing.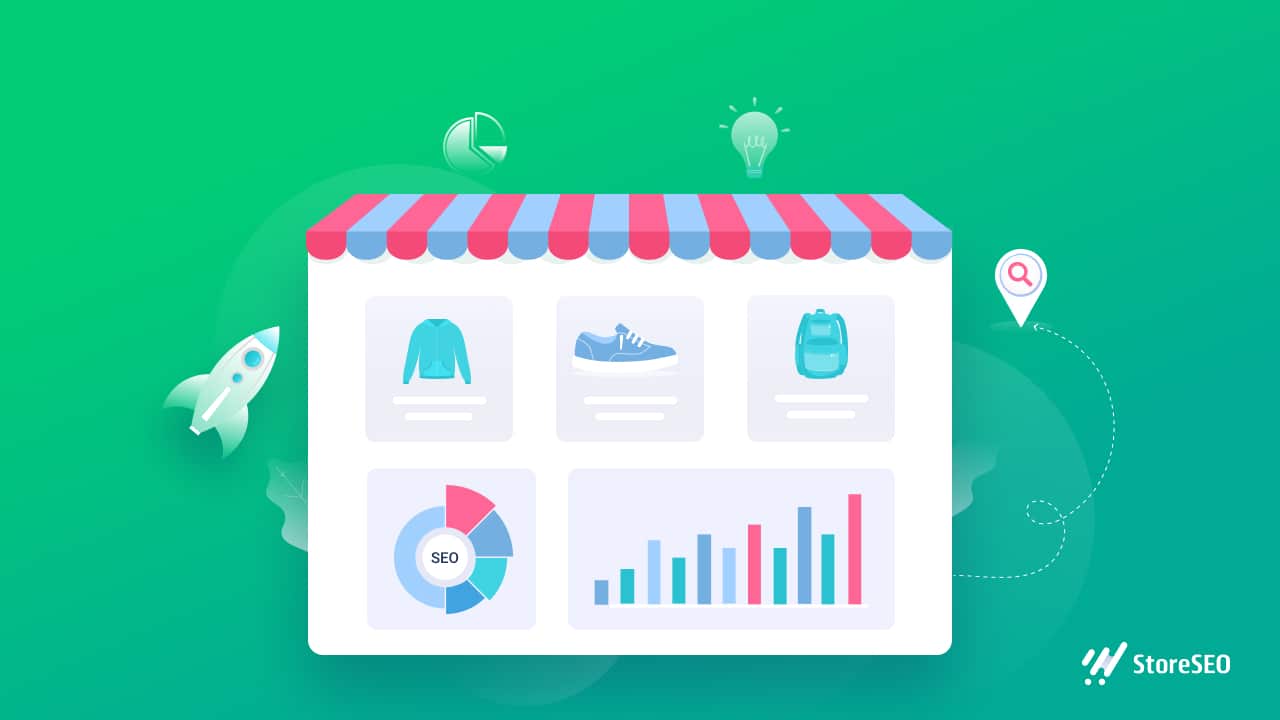 Whether to implement on-page or off-page SEO, the decision is totally up to you. If you go for a combination of on-page and off-page strategies, it will give a boost to search engine ranking. The quality of your content and backlinks impact your web pages more and Google considers these two factors as major indicators. So an efficient combination of these two will help you improve your web page's ranking.
Drive Traffic And Grow Your Business With Right SEO Practices
That concludes our comprehensive guide to on-page and-off page SEO. Now it's your turn to use these SEO tactics to optimize your webpage or Shopify store to place your eCommerce business at the top of search results pages.
Did you like the blog? Then follow our blog for more helpful tips and tricks, growth hacks, and lessons.