With an astounding 1 billion websites on the internet today, an effective SEO marketing plan can be the perfect solution to stay ahead of the competition. These days, it requires more than a well-written blog post to ensure your website appears at top of the search results pages. But do you know how to create a sound, proven SEO strategy to stay on top of search engines? With this complete blog, we bring you a step-by-step guide on how you can reach target audiences, increase leads, and boost conversions.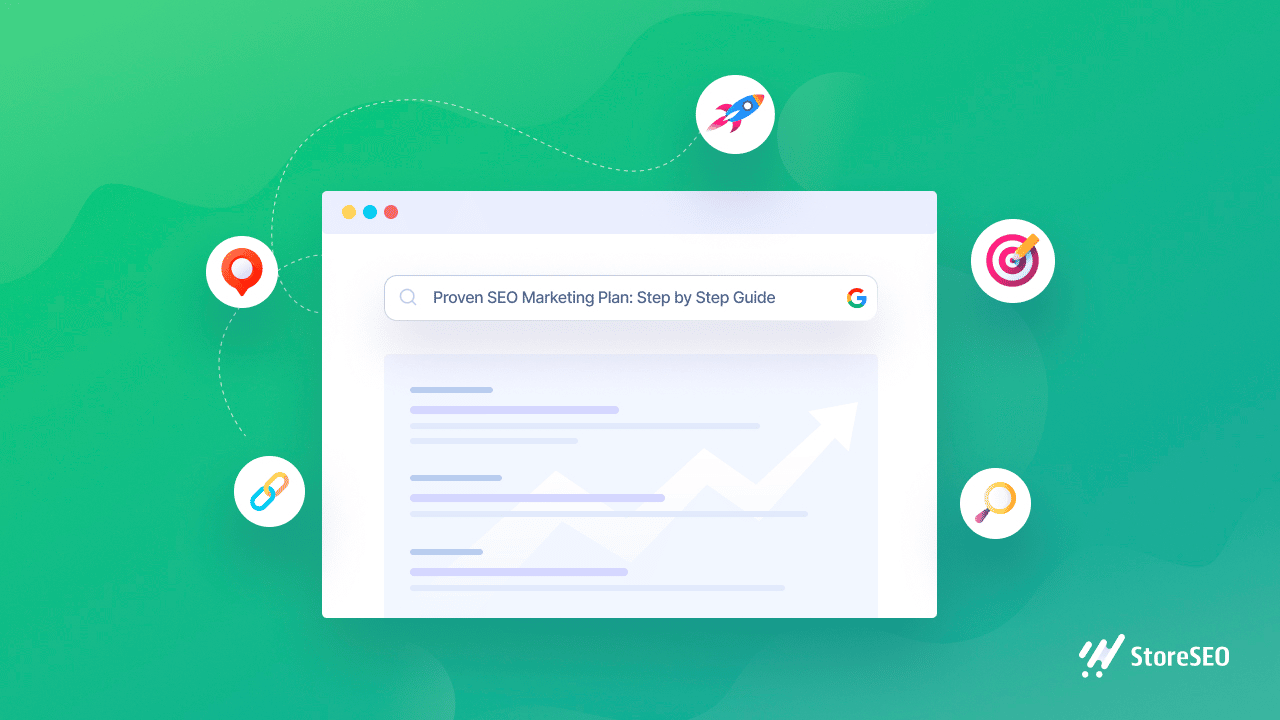 A Complete, In-Depth Guide To SEO Marketing Plan
With billions of websites on the internet, getting visitors to your website is becoming a tougher job by the day. Businesses and individuals, alike, are taking all the steps necessary to boost their website engagements and visibility. The key step here is to have a detailed, step-by-step SEO marketing plan or SEO strategy to help your website rank on search engines and attract visitors. You, too, need to know the ins and outs of SEO marketing plans and strategies to keep up with the rest of the industry.
What Is SEO Marketing Plan: Quick Overview For Beginners
Before moving into further depth, here's a quick overview of what we mean by an SEO marketing plan. It is a detailed, strategic system designed to boost a website's search engine ranking. It's set on several foundation pillars or steps.
It's a complete plan that includes your website's competitor and SEO analysis, technical SEO optimization, content strategies, on-page SEO, link building, and of course, resulting user experience. In simpler words, it is a marketing plan that revolves about delivering an exceptional search experience for your audience.
However, the whole process of strategizing your SEO marketing plan has quite a few steps that you need to execute properly to find the results you desire. It includes setting your tactic, executing your action plan, and analyzing the result. But with the right guide, you can easily get your website ranking the highest on all search engines.
With this detailed blog, we will tell you how you can start from scratch and create an SEO marketing plan for your website that ensures high ranks, traffic, and engagement. So, without any further ado, let's dive right in and find out more about SEO strategy.
Step 1: Audit Your Website's Current Performance
Before you start to optimize your website for search engines, you need to assess the existing condition that your website is in. This involves examining the performance of your web pages and the content in detail and then preparing a plan to increase the website's performance in every aspect necessary. Here's a quick guide to help you learn how to conduct a detailed SEO analysis for your website.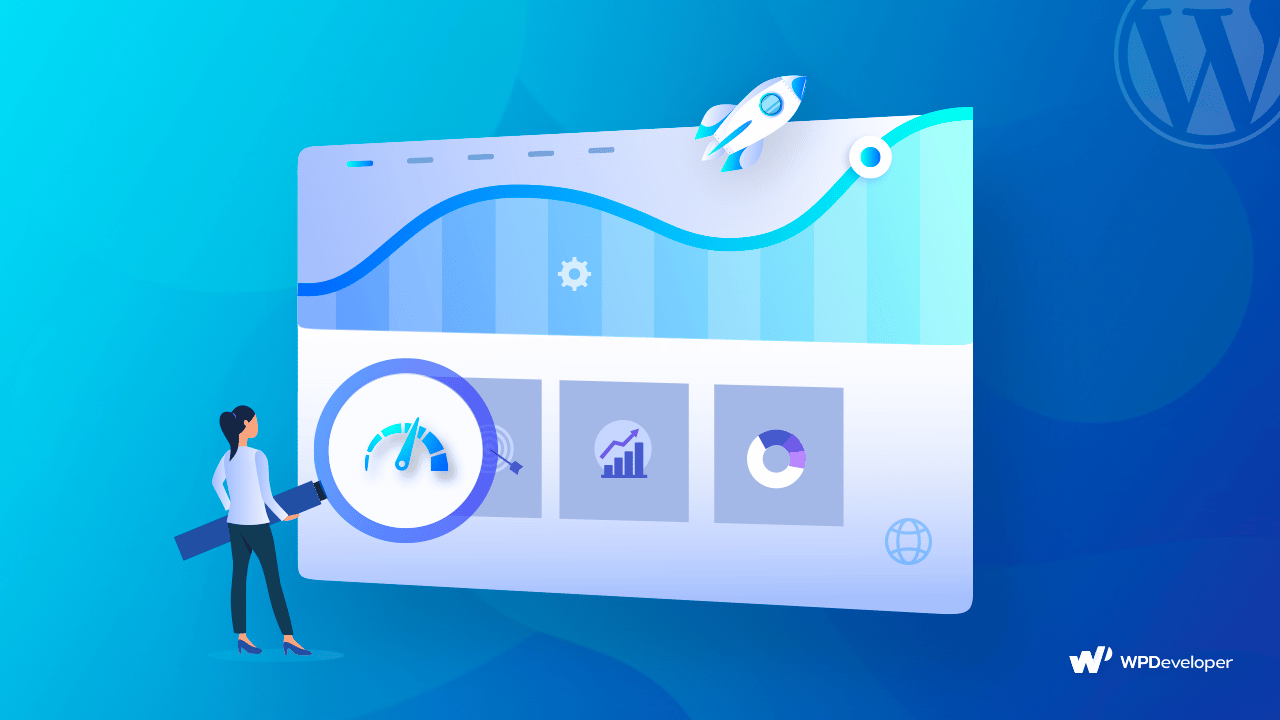 🎯 Use An SEO Auditing Tool
To figure out the current performance of your website, you need an SEO checker tool like Google Search Console, or RankMath, and get an in-depth report for your website. For those of you who want to test the performance of your Shopify store website, we recommend StoreSEO, but we will share more details on it later. Using these tools, you will be able to review the state of your site and get all the recommendations you need to improve its performance.
🎯 Find Technical Errors
The technical structure of your website plays an important role in search engine marketing. Once you have audited your website through a performance checker tool, you need to take a closer look at the speed, mobile responsiveness, security, and other aspects of your website where you can make improvements for SEO optimization.
🎯 Analyze Your Content
After checking all the technical aspects of your website, now you have to analyze your content performance. Check how well your content is performing on the search results by looking up your content using focus keywords. Do not forget to analyze the website layout too.
🎯 Watch Out For SEO Issues
While you are auditing your website performance, you need to check other SEO-related issues like keywords and meta descriptions added to your posts and pages, image SEO scores and alt texts, sitemaps, videos, etc. as well. These things make up the most important part of the process of getting your website to a higher ranking on search engines.
Once you're done reviewing and analyzing your website's performance, you will be ready to create a strategic SEO marketing plan. Continue reading as we move on to the other steps in our complete, step-by-step guide for search engine marketing strategy.
Step 2: Define Your Goals & Set SEO Marketing KPIs
The next step in creating a concrete SEO marketing plan is to decide where you want to make further improvements. Different websites have different goals in mind. Thus, you need to decide whether you want to increase your leads, conversion rate, or just the organic traffic coming to your site.
This is also a good time to set the SEO marketing KPIs that you want to measure. These will help you understand whether the improvements you make on your site are working. Here are the top 10 metrics you can keep track of: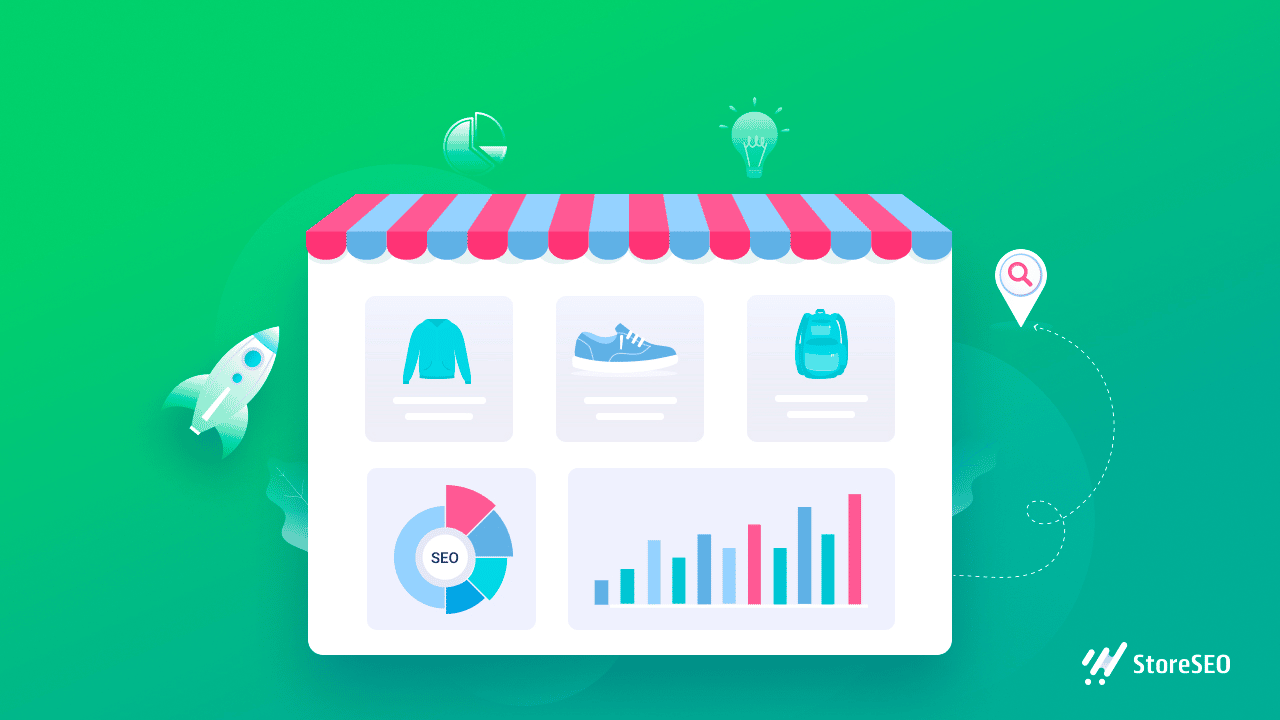 📊 Keyword Rankings
📊 Search Visibility
📊 Traffic Cost & Value
📊 Organic Traffic
📊 Average CTR (click-through rates)
📊 Referring Domains
📊 Indexed Pages
📊 Index Coverage Errors
📊 Core Web Vitals
📊 Average Session Time
You have to ensure the metrics you're tracking align perfectly with the goals you set for your website. Figure out if you want to increase the click-through conversion rates only or if you want to boost your blog views. For every goal, you might have to track and optimize several metrics.
Step 3: Find The Right Keyword For Your Website
Once you have your goals and KPIs set, the next step is to look up the right keyword. This step in the process is so crucial that keyword research is considered one of the fundamental elements of the SEO marketing plan.
Having the right keywords can help you reach your goal and make an effective SEO strategy. The keyword or phrase is the search term that your audience searches for on search engines. Any marketer must do in-depth research to find the best keywords for their websites. But how do you know which words are best suited for your site?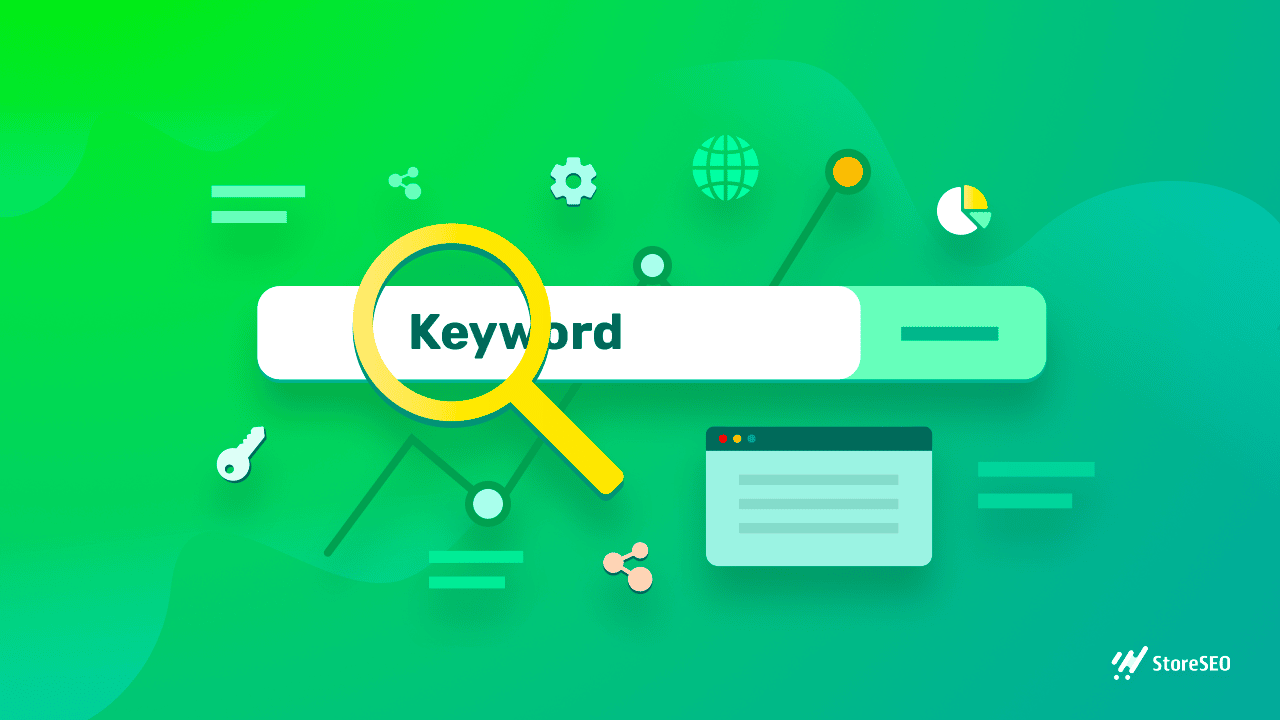 To find the right keywords, you need to use SEO tools like Google Keyword Planner, Ahrefs, Semrush, or any similar tool to find the keywords. All you need to do is input some generic terms that are related to your website content and these incredible SEO solutions will provide you with all the relevant keywords to help rank your site to the correct target audience.
However, picking up the right keywords can be very confusing for any beginner. You need to know which keywords to pick and which keywords to ignore. Here's a quick guide on how to do keyword research for your eCommerce store.
🎯 Targeted Keyword
Targeted keywords are the generic search terms that your audiences may look for. For example, if you have a clothing website the target keywords should be cloth, fashion, apparel, clothing, etc. which can be the initial keywords for your website. Using these keywords you can find focus keywords for your web pages and specific products to further target the desired audience.
🎯 Focus Keyword
Once you have picked the target keywords for your website, now you need to do keyword research and find all the relevant keywords that you can use in your website. For instance, if you have a cloth website, a "leather jacket" or "jeans top" could be a focus keyword for your website. To find the focus keywords, you need to use any keyword research tool that we have mentioned earlier and look for the relevant keywords.
🎯 Supporting Keywords
Supporting keywords or secondary keywords are the relevant keywords that are connected to your target keyword. A supporting keyword is another term that is relevant to your focus keyword or the elaboration of your focus keyword. For example, if you select "jeans top" as your keyword you may pick "track pants for sports" as a supporting keyword. The easiest way to find supportive keywords is using Google search intent which will help you to know specific search terms.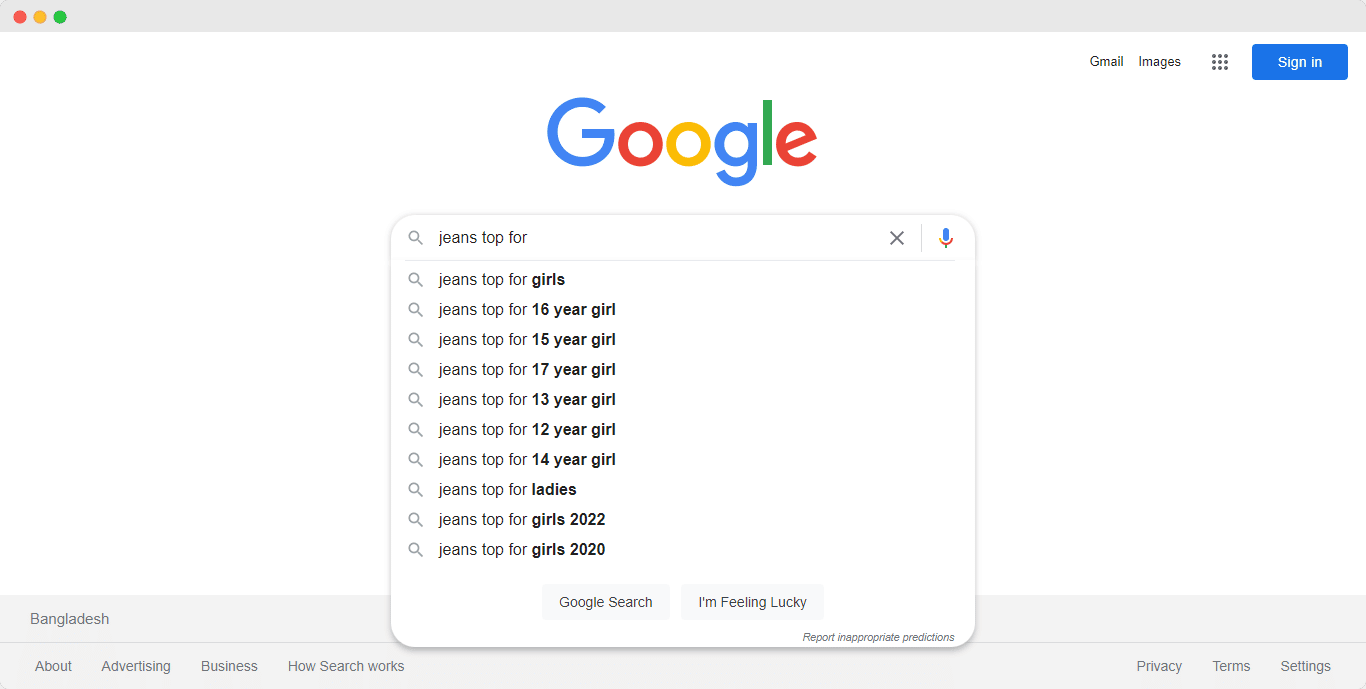 To make things simpler to understand, let's review back: Suppose you want target audiences looking for clothes on the internet, you need to choose the keyword 'cloth'. If you want to sell a jacket made of leather, choose 'leather jacket' as your focus keyword – this will help customers looking for such items easily find your product pages. The supportive keyword here can be a word to narrow down your target audience even further and help your website rank when anyone looks up 'leather jacket for men' on the search engine.
Step 4: In-Depth Competitor Analysis For Detailed Research
Next up on our complete step-by-step guide on SEO marketing plan comes the Competitor Analysis. This is one of the most important parts of writing content for or designing your website. The reason behind this is quite simple; if you want to do better than your competitors, you need to do thorough research on how they are presenting their website or store to their target audience. And you need to aim to accomplish something similar or better.
You need to visit all the search results for your target keywords and analyze their website content. In this way, you can easily find the gap and make your plan to produce better content than those already existing on search engines.
Step 5: Create An Engaging Website Content That Attracts
There have been talks of the digital world that says 'Content is King' here. To execute your marketing plan, you need to create content for your website; and not just any type of content, an SEO-optimized one. While creating content, you have to keep in mind a few basic things for the best results and enhanced traffic. Here are some tips below that you should follow while producing content or copy for your website: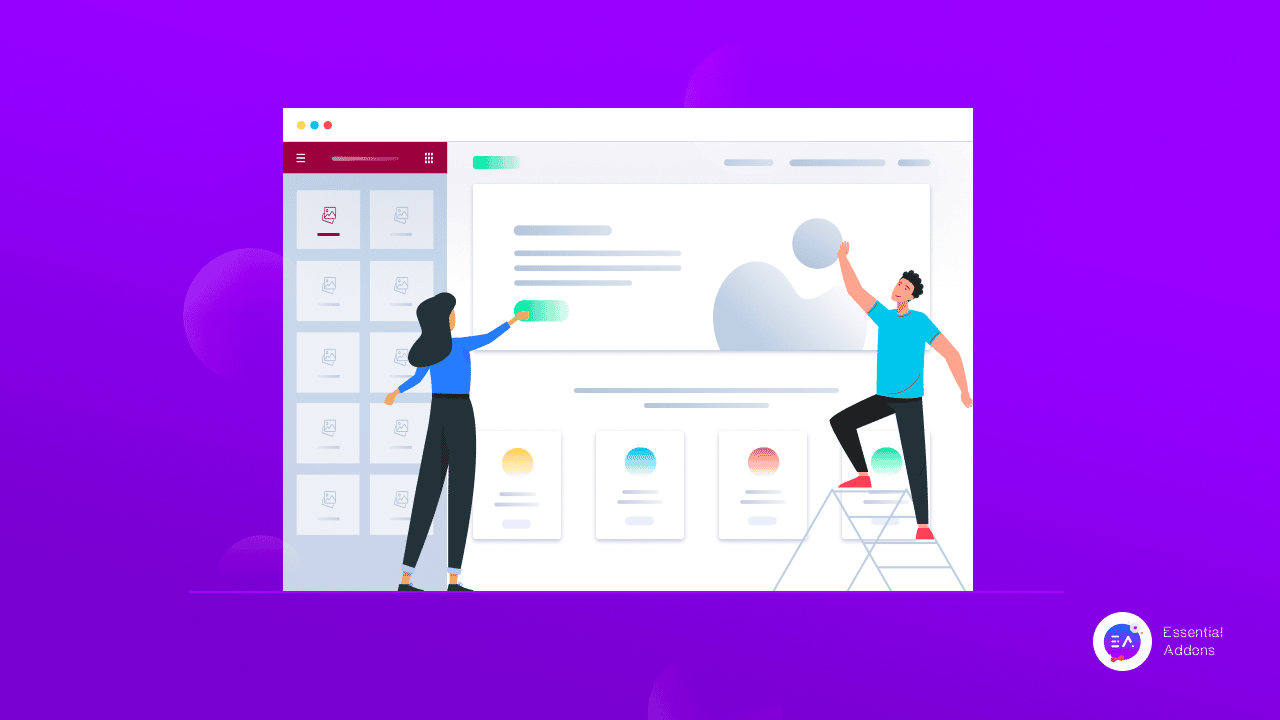 🎯 Your Content Has To Be Unique
While preparing, writing, and sharing content on your website, you need to ensure that your copy is unique. It MUST NOT BE directly copied or plagiarized from anywhere else. You can take inspiration from different websites, or follow in the footsteps of powerful brands in your industry.
However, if you publish plagiarized content, you won't get ranked on search engines. Chances are your post or website will be sued for copying another brand's or individual's hard work. Therefore, before sharing your content, use plagiarism checker tools and make sure your content is fully unique – or even better, try to come up with your work.
🎯 Your Content Should Add Value
Truth be told, it's quite difficult to find keywords that do not have resources linked to them on the internet. Therefore, if you want to rank on search engines, you need to add value and publish quality content. And you need to target to ensure your work is better than any other published content on the internet. So, you must research the SERP pages thoroughly and find the content gap to add value to your content.
🎯 Fulfill Search Intends
While publishing content to your website, you need to cover all the searches intended for your content. Users like to get all the relevant information on the same page which is why you have to add everything they might need on your web page. In addition, while choosing the focus keywords, you need to understand the reason behind why users are using this search team and add all the solutions to your content.
Step 6: On-Page SEO Optimization For Search Engines
On-page optimization is another important factor in the SEO marketing plans for getting ranked on search engines. It refers to all the steps that you take to help the search engines find your content or individual landing pages. Let's have a look at all the different aspects of on-page SEO strategies that you have to take to produce properly optimized content on your website. So, explore the step below: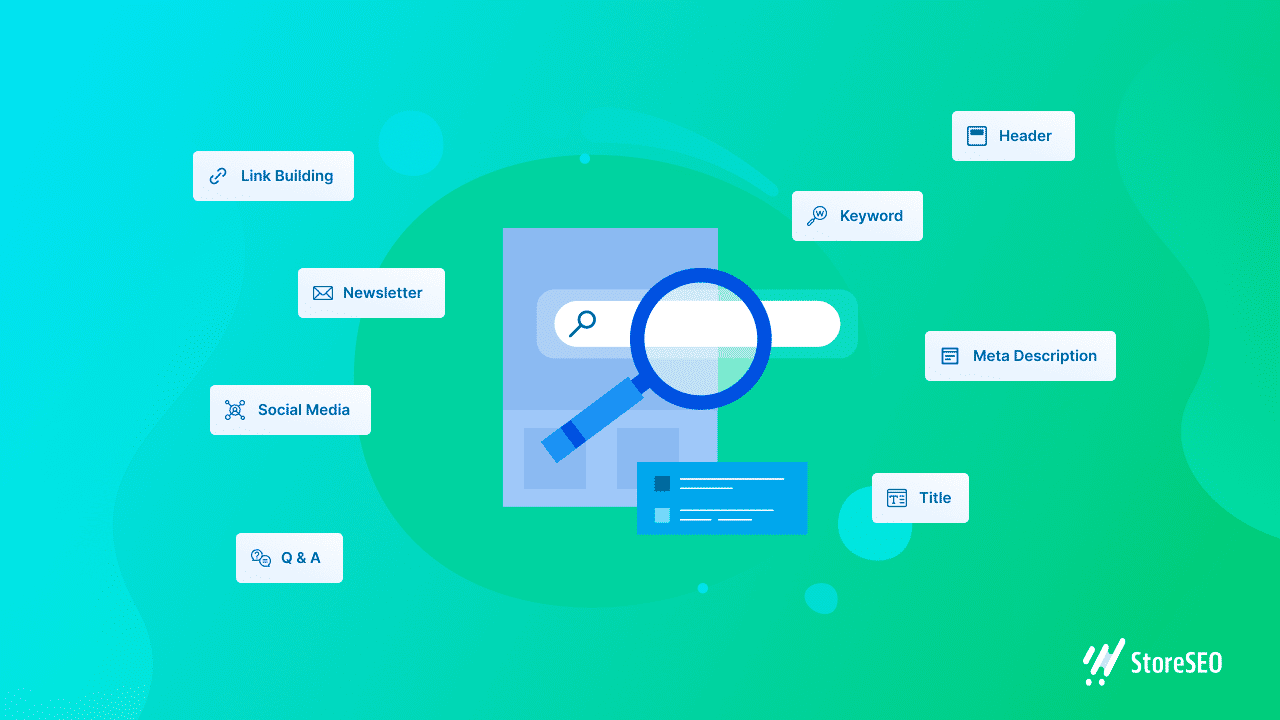 🎯 Optimize The Website Layout & Design
No one likes a cluttered website with a layout that's difficult to navigate through. Research shows that such websites face the highest bounce rates. So, to boost your on-page SEO scores, you need to ensure your site's overall layout is optimized following all the best practices.
🎯 Add Keywords To Your Page Title & Headings
Afterward, you need to bring your focus to the content of the web page. And your content title and headings should be your priority here because they catch visitors' eyes first and foremost. They provide an idea of what your visitors will find on the web page.
Therefore, you have to keep the focus keyword on the page title to optimize the content post for search engines. In addition, you need to add your focus keyword and the supporting keywords to different sub-headings to optimize your post for search engines.
🎯 Keep Your Keyword Density On The Optimum Level
However, you also have to keep in mind that placing an optimum level of keyword placement in your content is the best step to take. While using keywords is extremely important to get ranked on search engines, extensive use of keywords will do the opposite. You need to keep your keyword density to 1 to 2% to avoid getting penalties from Google. This means that while publishing content, you can use your focus keywords 1 to 2 times per hundred words.
🎯 Use Focus Keyword At The Beginning Of The Content
As you are publishing content about the focus keyword that you have picked, you need to mention it on your web page as early as possible. Therefore, using the focus keyword on the first 100 Words of the page will boost your score. Look at how we have used our focus keyword at the beginning blog which will provide you with a clear idea of how to use the focus.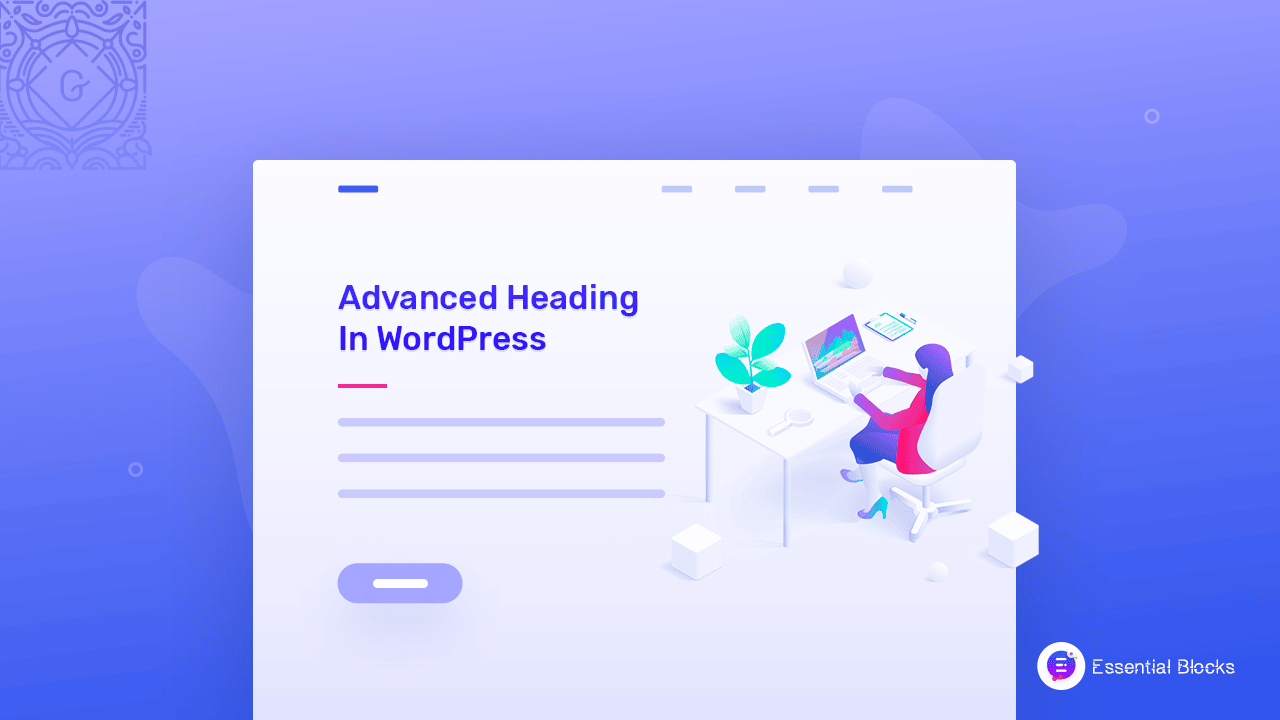 🎯 Place Appropriate Heading Tags On Your Web Page
Having a clear structure on your web pages helps the search engine to understand your post at ease. While optimizing your content for search engines, you need to use headings and subheadings properly. When it comes to the title of the web page or content, you need to use the Title tag or H1 tag. On the other hand, for the headings and subheadings, you have to organize them accordingly using H2 tags for the heading, and H3 for the subheadings. For example, we have kept this blog title as an H1 tag, applying H2 tags to all the section headings, and following that up with H3 for all the subsections.
🎯 Follow The Best Practices For Links & Permalinks
If you want to properly optimize your content for search engines, you need to create SEO-friendly URLs. The best part is that keeping it simple and short is the best practice for URL optimization. All you need to do is put the focus keyword on your URL and keep it as simple as you can.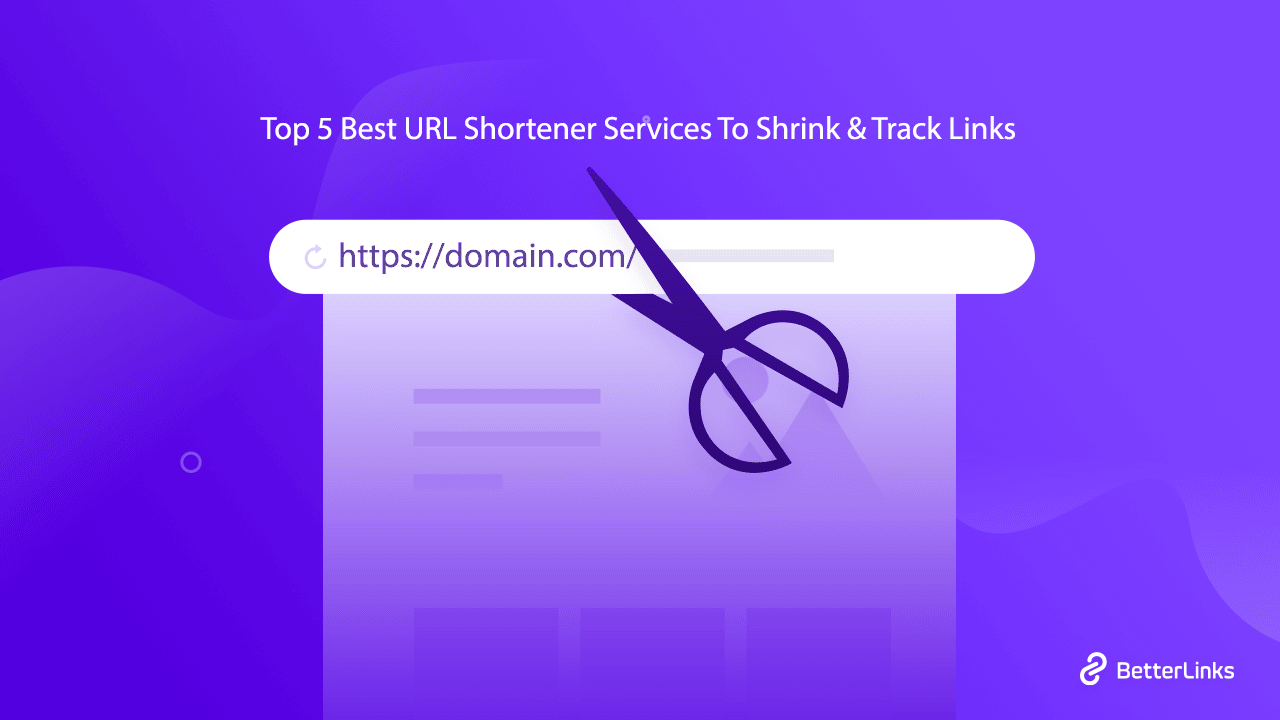 🎯 Write Meta Description & Excerpt For Best Search Results
Then, you need to add a meta description and excerpt to your page or content. Both are important parts of on-page optimization in your SEO marketing plan. You should write short, unique, and catchy meta descriptions and excerpts for your page while using the focus keyword on them both. Besides, make them relevant to your content and keep the meta description lower than 155-160 characters.
Here's a quick note for beginners: A meta description is a brief summary of your web page or blog content or products that appear under the title on the search engines results page. On the other hand, excerpts are short extracts of your website content that help users to understand what it stands for in social shares and other posts.
🎯 Embed Or Upload Original Images & Videos
When creating a proper SEO marketing plan, you need to prepare to add your creativity to get a higher rank on search engines. And nothing boosts your storytelling on websites than adding visualizations through images and videos. They instantly make your website content more interactive, engaging, and a step higher than the rest in the industry.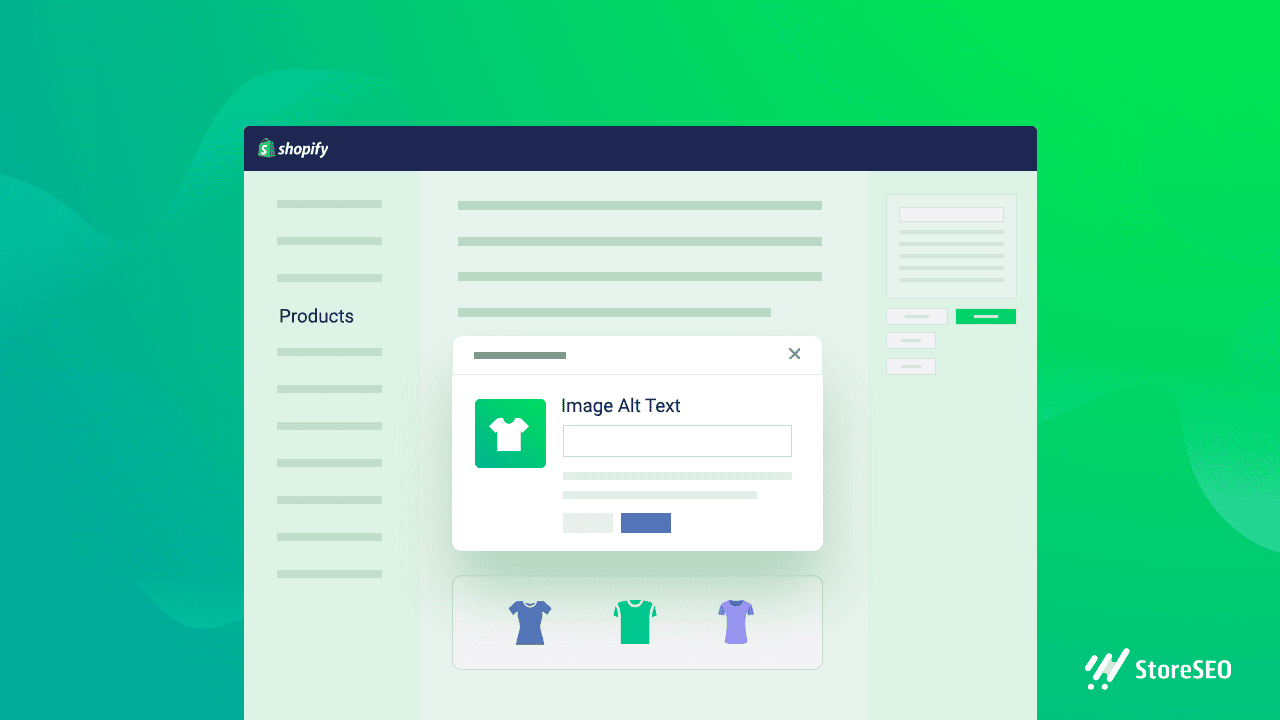 But when you're embedding or uploading these creative visuals to your website, you need to avoid copyright claims by producing original images and videos. Add properly explained images and alter texts. In attention, try using the focus keywords on the image alter-text to get ranks on the Google image searches for effective search engine marketing.
🎯 Boost Your Page Speed To Lower Load Time
Page speed is also extremely important for getting ranked on search engines. You will lose your visitors by a huge number on the increase per second of page speed. Therefore, you need to optimize your page loading time and keep it on an optimal level. Here are a few things you can follow to reduce your page loading time:
🚀 Choose a quality hosting provider
🚀 Compress your images
🚀 Enable browser caching
🚀 Minimize Your CSS, JavaScript, and HTML cores
🚀 Embed media files instead of uploading directly
🚀 Avoid URL redirects
🎯 Ensure Responsive On All Devices For the Best User Experience
While publishing your content on the website, you need to make it visible to all types of users. Your visitors can use a mobile device or tablet for browsing your website. Therefore, while sharing your content on the website, you need to keep that in mind as well. You should make your full website responsive to provide the best user experience to your visitors.
Step 7: Link Building Strategy For Search Engine Marketing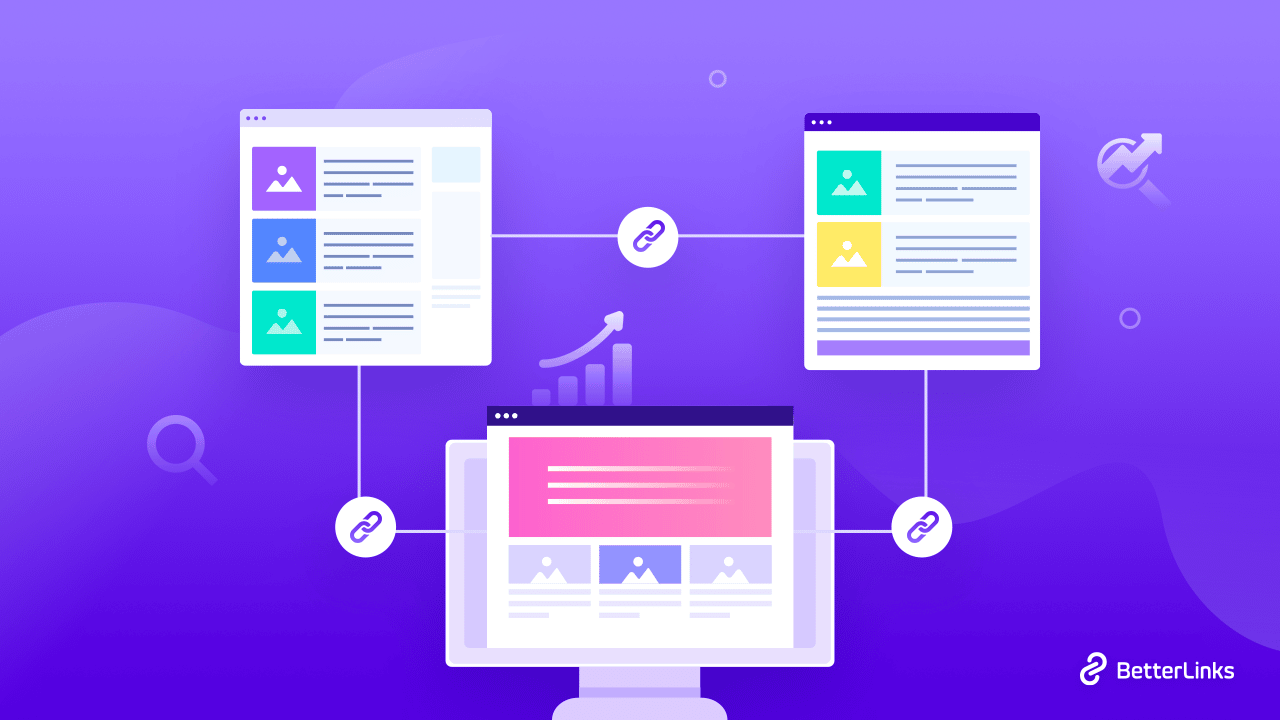 The next step in building a proven SEO marketing plan is link building. This SEO strategy is essential to get ranks on the search engines among other factors. If you place relevant hyperlinks on your web pages and get backlinks from other sources, Google will take it as a signal of how good your content is. When you get a backlink from a higher authority website it will help to drive more traffic to your website at the same time improve your search rankings.
However, while link building can help you to get better rankings on search engines, extensive linking will be considered spamming to Google. Therefore, you must have a proper link building strategy to sprinkle the links on your web pages for avoiding any penalty from google.
Best Link Building Practices For SEO Marketing Plan
Let's have a quick look at what you should do and what you should avoid while linking to your website. You can follow these tips to execute your link-building strategy safely on your website.
🔗 Produce high-quality content to get backlinks
🔗 Link only when it's relevant to your web page
🔗 Put links on anchor texts naturally
🔗 Set the link openings to the new window
🔗 Set Do-follow & No-follow links accordingly
Step 8: Measure Your SEO Performance & Results
Wrap up your SEO marketing strategy by measuring the results of your SEO optimizations and the subsequent SEO performance. To completely audit, here are some extra steps you can include in your strategic plan and then measure the new state of your website: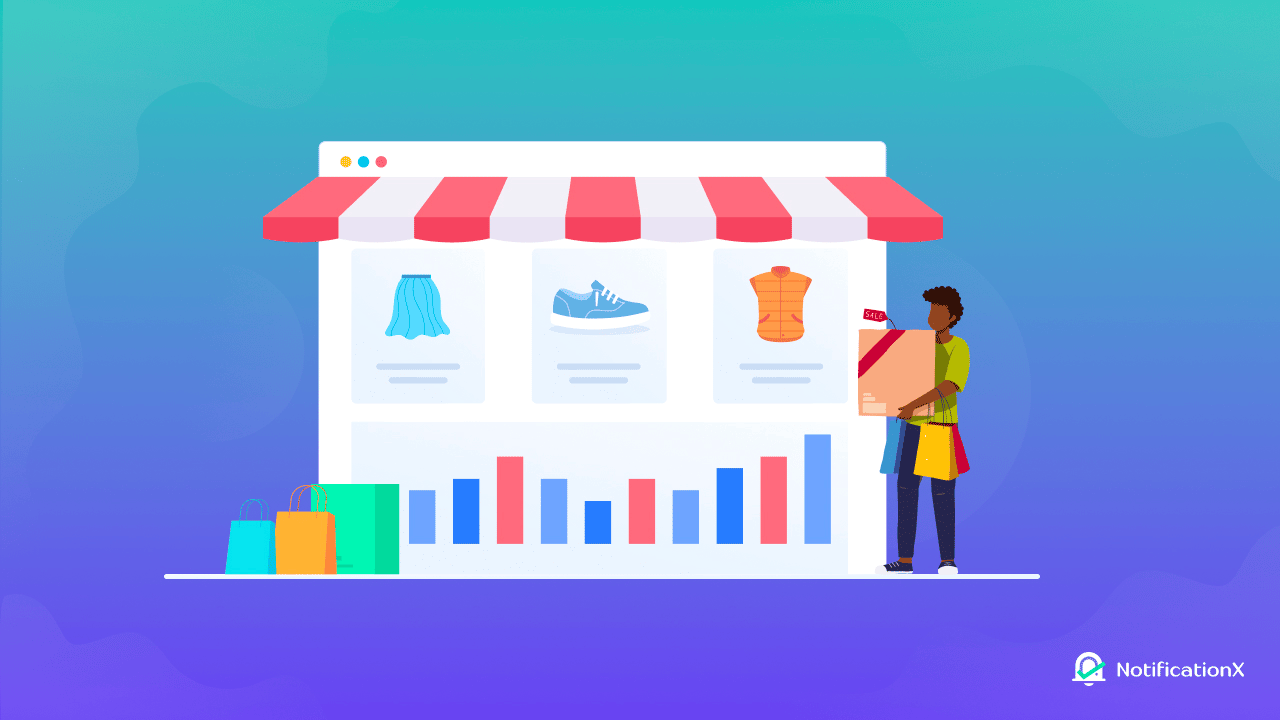 📊 Launch a Skyscraper content post with optimized visuals
📊 Check to see if your site is mobile-friendly and responsive
📊 Make sure Google indexes your website and fixes any related issues
📊 Find and delete expired links and broken web pages
📊 Track all the previously selected goals and KPIs
📊 Measure on-page performance through Google Analytics
📊 Grow link building with both internal URLs and backlinks
Pro Tips: Best SEO Marketing Practices
You have already learned how you can create and execute an SEO marketing strategy. Now, let's have a glimpse of the pro tips that you can apply to power up your search engine strategy.
🎯 Keep Your Content Constantly Updated
Getting ranked on search engines is very difficult. However, if you want to stay on top of search results, you need to keep your content fresh all the time. Also, you need to find the content gap in the content that you have already shared and keep adding value to it. The more you add value to the content you will increase the chances of getting backlinks on different websites which will also increase your page authority.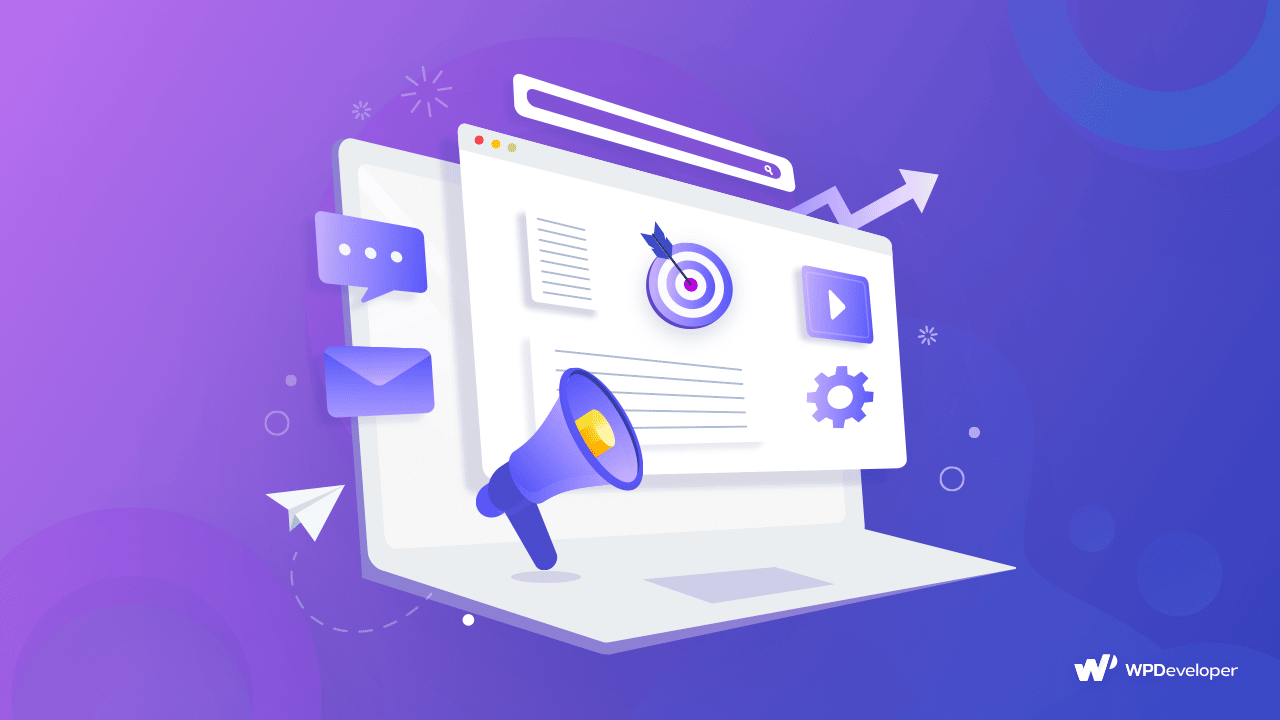 🎯 Optimize Your Content For Google Featured Snippets
It may get hard for you to come to the number one position on the search engine result page because of tough competition. However, you can target Google Featured snippets to get a higher position even by ranking behind. Answering all the relevant queries in an organized way will help you to get more impressions and traffic to your website even if you don't have an authority website. Therefore, you should optimize the content of your website for getting a place on Google snippets as well.
🎯 Power Up Your Local SEO & Voice Search Visibility
The local SEO & voice search can help you to bring more traffic and increase your conversion rates easily. According to Google, 76% of mobile users search for local stores before visiting the store and 28% of them make purchase decisions after doing their research online before coming to the store. In addition, another Google research suggests that 20% of mobile users use the voice search option to search for anything online. Therefore, if you don't want to lose traffic and a higher conversion rate, you should also optimize your website and content for local SEO & voice search as well.
🎯 Embed Video Content On Your Web Page
Adding a video to your website could be a great idea to boost your website engagement. It will also help you to create dynamic content on your website and reduce your bounce rate. However, directly uploading videos can also affect your page loading time. Therefore, you should embed video content on your website instead of directly uploading them on your website.
🎯 Promote Your Content On Social Media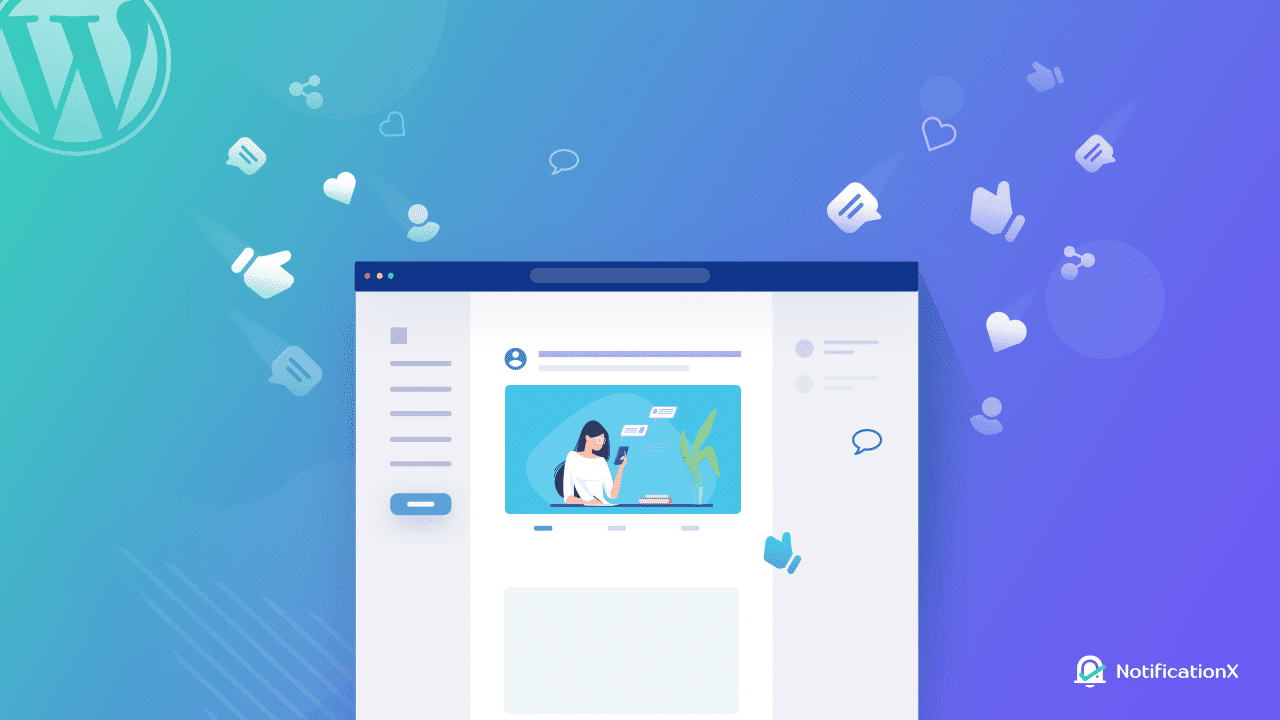 Sharing your content on social media channels can help you to boost visitors to your website. Besides, having social media engagement can help your post to get higher ranks on search engines. Therefore, you should create social media accounts on different platforms and share your content there. To fuel up the process, you can share your content with the dedicated groups on different social media with proper planning and consistency.
Execute Your Marketing Plan With Effective SEO Strategy
Having an effective SEO marketing plan can help you reach the goals of your campaigns. We have shared an in-depth idea of how you can create and execute a search engine marketing plan. Try out these methods and let us know the results on our Facebook Community.
Have you found our blog useful? If you do, then please subscribe to our blog for getting more useful tutorials, guides, and useful resources for improving your growth.