Dreaming of seeing your online store rank on the first page of Google search results? While search engine optimization can seem confusing, with the right SEO checklist, you can easily drive traffic to your Shopify business over time. In today's tutorial, we are going to cover some of the best SEO practices to take your eCommerce business off the ground.
5 Types Of SEO Checklists You Need For Your Online Store
Getting started with SEO marketing requires thorough understanding of some of the best SEO practices and how they work. To improve the visibility of your eCommerce store on search results pages, not only do you need to know which SEO issues you have to fix, but what type of SEO strategies you are implementing.
Typically, most people consider the three main types of SEO–technical SEO, on-page SEO and off-page SEO. However, in this ultimate SEO checklist that we have prepared for you, we are going to cover all the points for other important types of SEO strategies too, including local SEO checklists and guides for doing keyword research.
But before we dive in, let's make sure we understand what these different types of SEO are, and how they can help you rank your online store.
SEO Basics Checklist
The first thing you should do when optimizing your online store for SEO is to make sure that you understand the absolute basics of SEO and have a good knowledge of SEO fundamentals. This includes knowing how to do keyword research, being able to identify your target audience and competitors, and of course, setting up your store with powerful solutions and tools such as Google Search Console, Google Analytics and more.
Keyword Research Checklist
It should come as no surprise that keyword research is one of the most important fundamentals of search engine optimization. Consider this scenario: imagine you are running an online clothing store on Shopify, and one of the products you are selling is a cashmere sweater.
Now, here's the thing: a potential customer who is looking for a cashmere sweater may not necessarily look up your store at first, instead, they may simply enter the keyword "best cashmere sweater" or "women's cashmere sweater" in Google.
As an online clothing store owner, your goal is to make sure your business comes up in the search results page for this keyword.
On-Page SEO Checklist
As the name suggests, on-page SEO strategies focus on optimizing the content on your website to drive traffic and rank higher. If you have an eCommerce website, then you need specific strategies for doing your on-page SEO (also often referred to as on-site SEO). This includes optimizing your page titles, meta descriptions and content with keywords, along with several other tasks–but we'll get to those a bit later.
Off-Page SEO Checklist
Just as on-page SEO focuses on optimizing content on your website, off-page SEO on the other hand focuses on strategies centering around links elsewhere on the internet. Link building for instance is one of the most important practices for off-page SEO, but that's just the tip of the iceberg. Off-page SEO also includes leveraging social media marketing, content marketing, earning trust and authority, and much more.
Local SEO Checklist
Having an online business means you have the flexibility to reach out to customers from many different regions, even different countries. However, you should never miss the opportunity to connect to potential customers within your local area.
To do this, leveraging local SEO strategies is a must. Local SEO focuses on optimizing your business's online presence in order to help your store become more visible to searchers within your local area.
Need an example? Here's one to help you understand better. Suppose you live in London. If you enter the search term "second hand bookshops in London" in Google, you will notice a specific list of bookstores come up in the results as shown below.
As research has shown time and time again, most customers will click on one of the very first results shown in the search results page. So, if you want your business to come upon this list, you need to implement local SEO strategies.
One of the most important tasks to tick off when doing local SEO is setting up a Google My Business account, making sure your business has been listed on popular directories like LinkedIn Company Directory and Yellow Pages as well as on social media platforms like Facebook and Twitter, and much more.
Technical SEO Checklist
As the name suggests, technical SEO focuses on optimizing the performance of your eCommerce website so that search engines can index your content more efficiently and help you rank higher on the results pages. This includes several important tasks that need to be checked such as ensuring mobile responsiveness, managing and submitting your Shopify sitemap, submitting structured JSON-LD data to Google, and more.
Now that you know all the different types of SEO strategies that can help you rank your online store, let's dive in and see the tasks you must add to your SEO checklist.
🚀 Getting Started With The Basic SEO Checklist For Shopify
As we mentioned before, the first thing you must do to rank your online store is make sure you have covered all the basics. Here's our quick SEO basics checklist for Shopify to get you started easily.
✅ Buy Your Own Custom Domain Name
If you haven't already done this, then we strongly recommend starting out by first getting your own custom domain for your Shopify store. After all, having the right domain name can definitely impact your SEO rankings. When choosing your domain, make sure you pick a memorable domain that is also relevant to your business and target audience.
Of course, your domain name must contain your business name. Need any ideas for your business name? Check out this guide of the top business name generators here.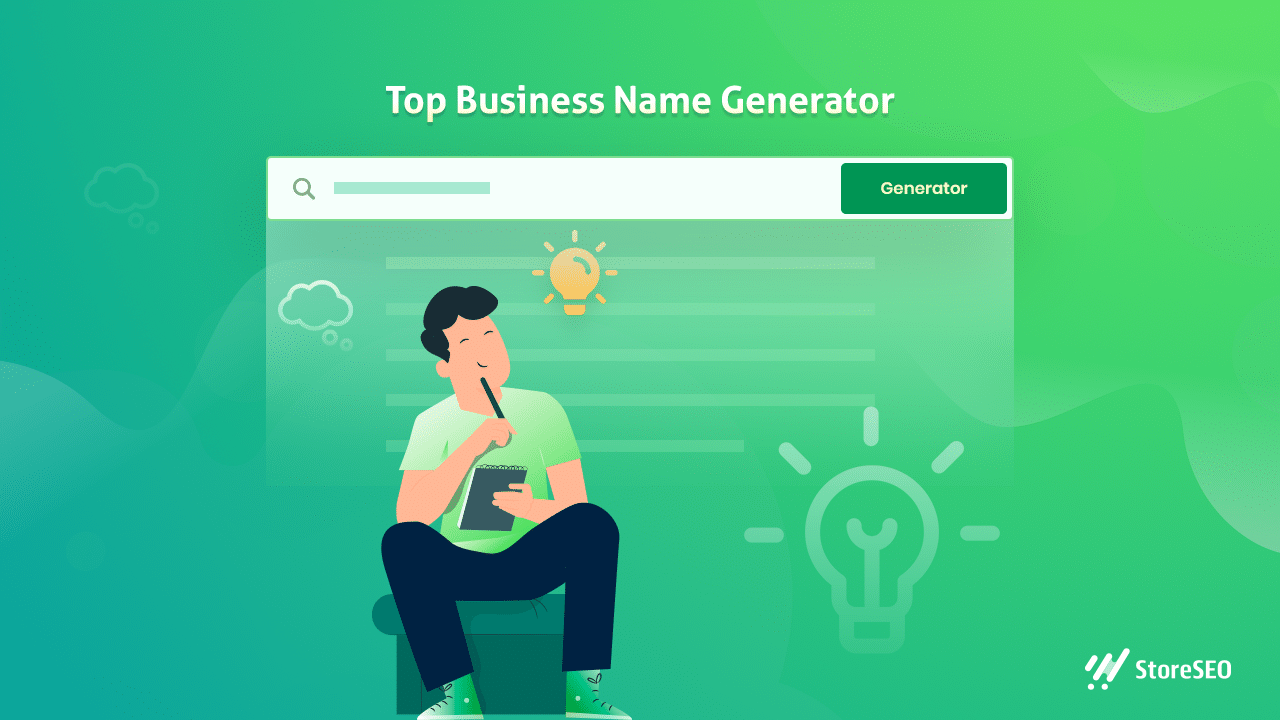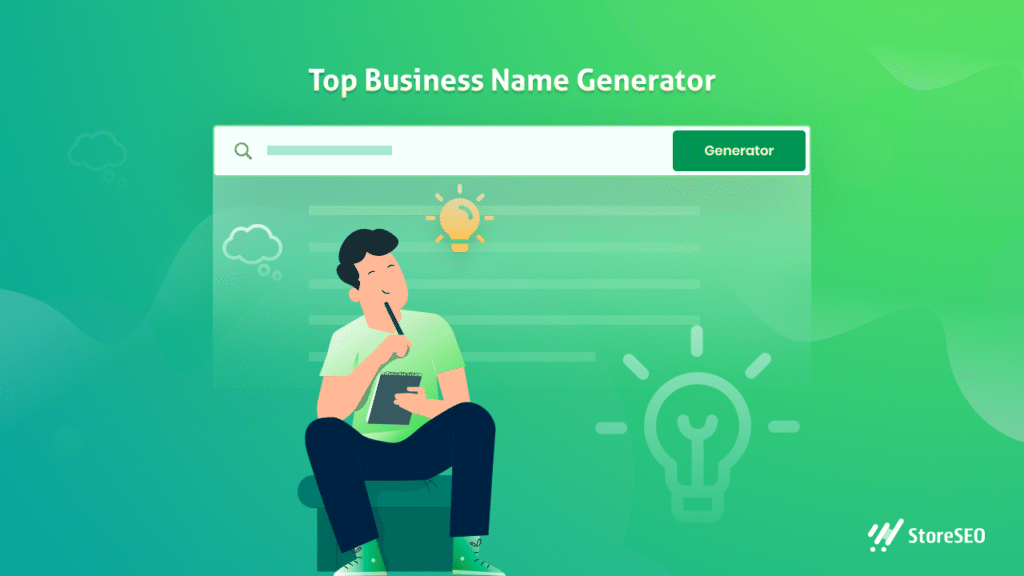 ✅ Connect Your Store With Google Search Console
Next, you need to set up your Google Search Console. This is a very powerful tool that can help you with your SEO strategies by helping you see which keywords are driving the most traffic to your business, fix website errors and much more.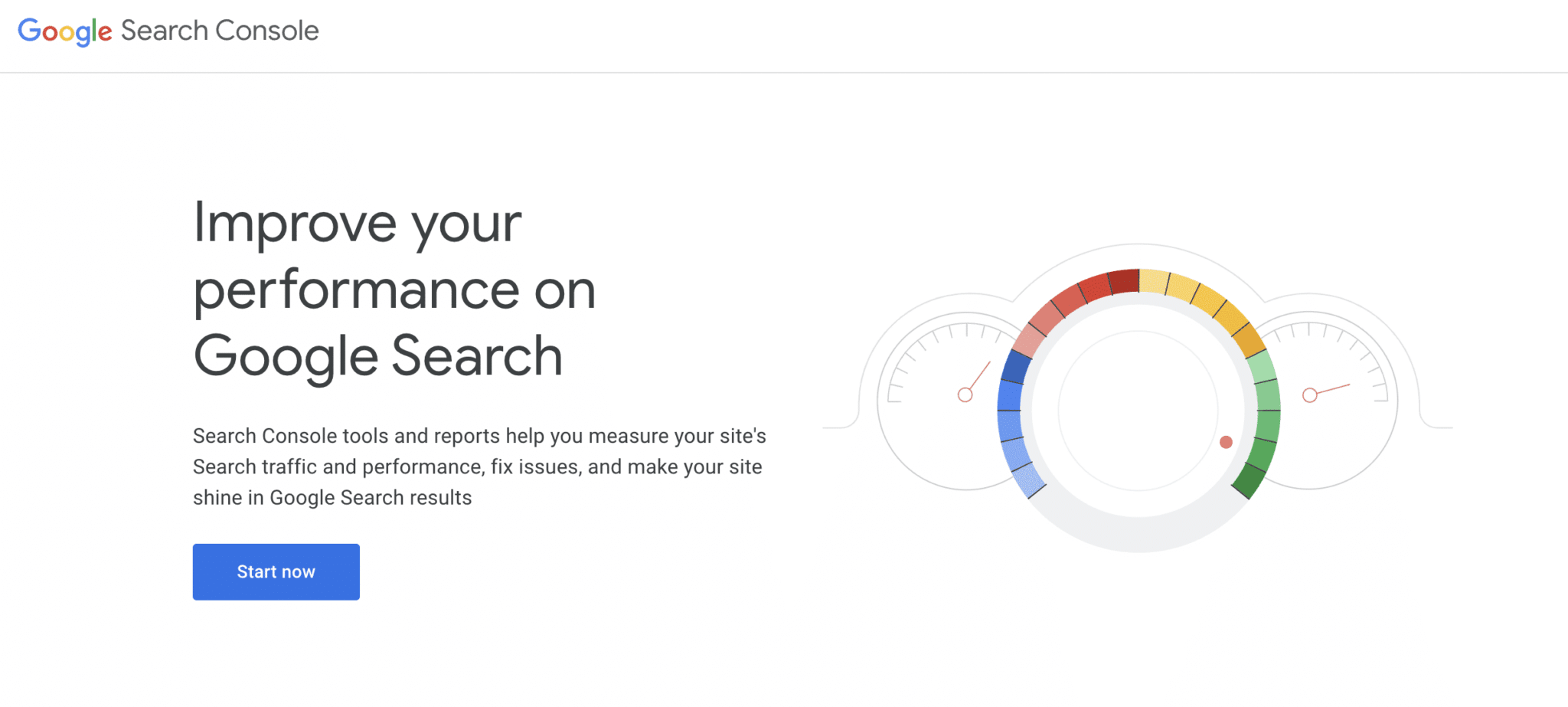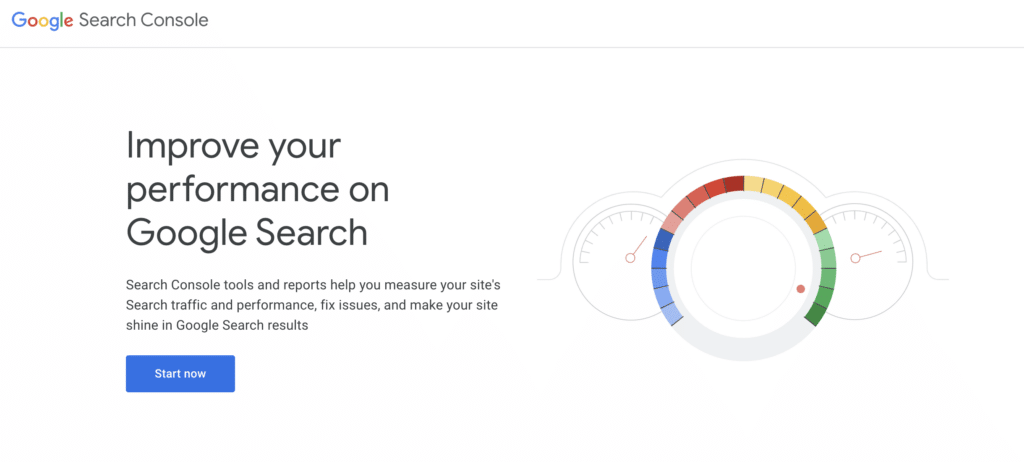 Besides this, in order to submit your Shopify sitemap to Google for indexing, you will need to connect your store with Google Search Console. You can choose to do this manually, or save time by using Shopify SEO apps that lets you connect your online store with Google Search Console with just a few clicks.
✅ Set Up Google Analytics For Your eCommerce Site
Just as setting up Google Search Console is important, it is also very important to set up Google Analytics for your eCommerce website. This advanced and free tool will help you track the location of your website visitors, collect information about their demographics and interests, check which landing pages have the most visitors and much more.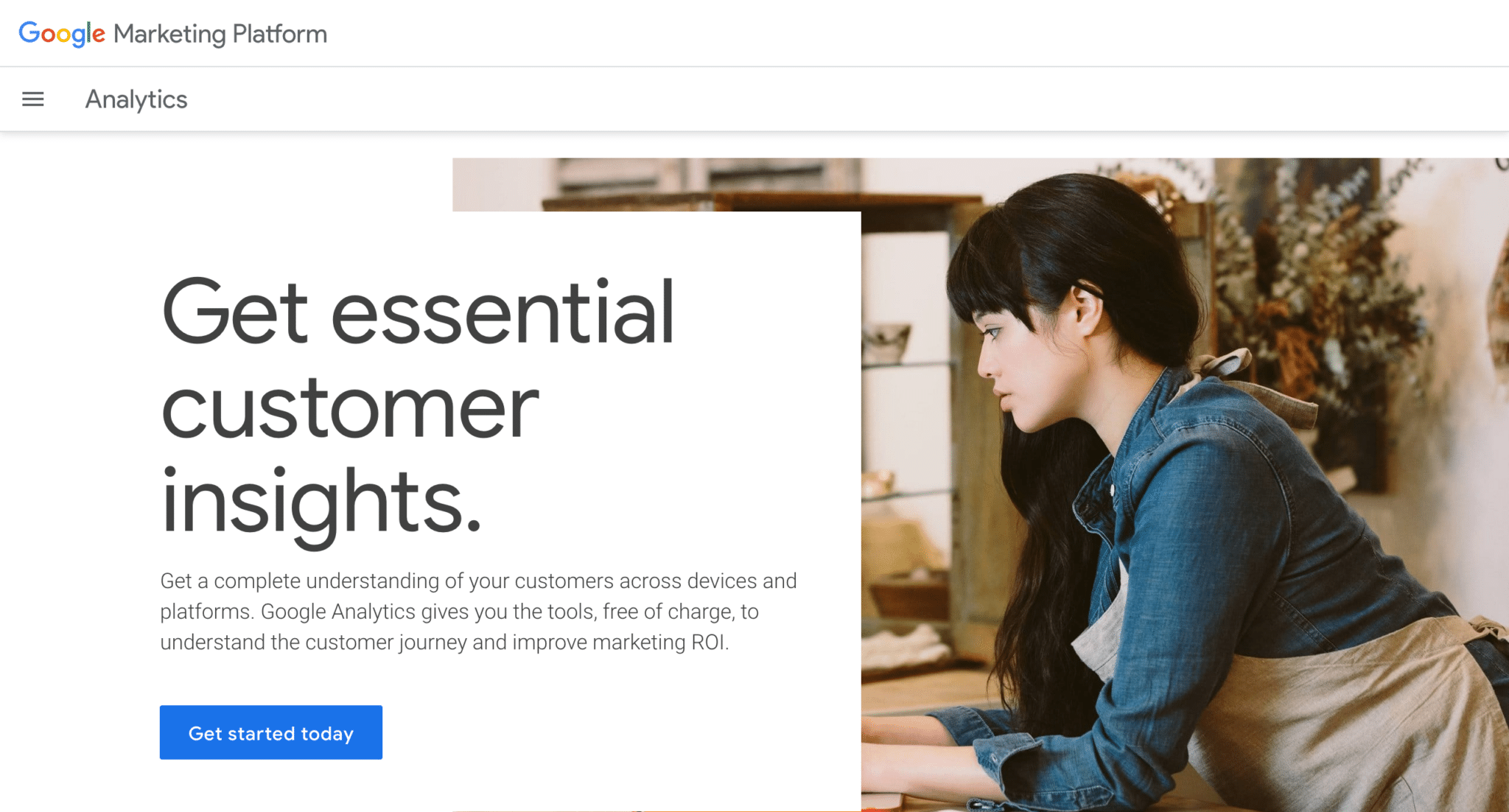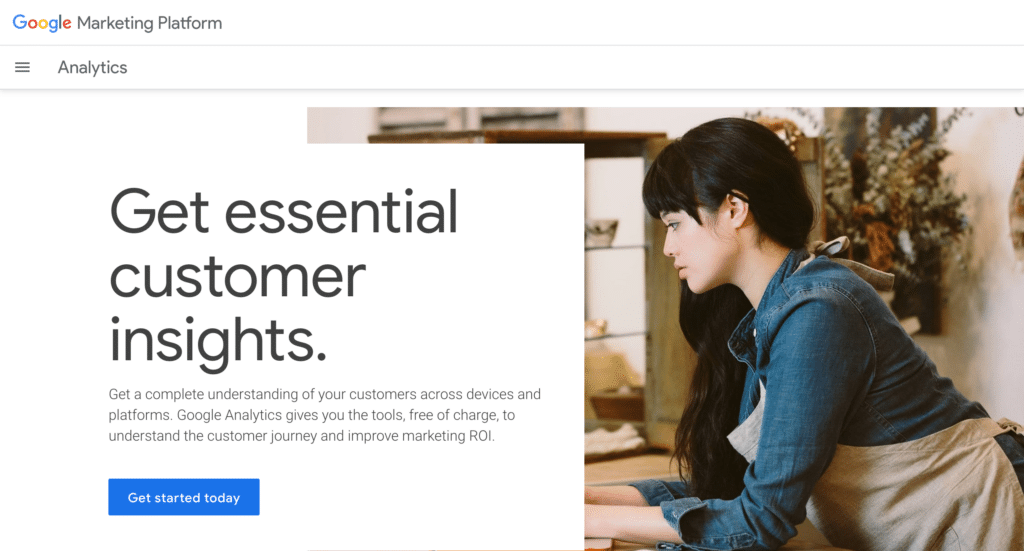 In other words, for any marketer or business owner, having a Google Analytics account is absolutely essential, and the information that you can collect using this advanced tool will help you implement the right SEO strategies to rank your online store.
✅ Install Advanced Shopify SEO Apps On Your Store
While Shopify comes with its own built-in SEO tools, you can also check out some of the most popular and advanced Shopify SEO apps that can help you fix SEO issues more quickly with half the effort.
There are tons of options that you can choose from when it comes to choosing the right Shopify SEO apps for your eCommerce business. Check out our hand-picked list of the best Shopify SEO apps here.
💡 Shopify SEO Checklist For Doing Keyword Research
Are you done ticking off all the tasks in our SEO basics checklist? Great! Then it's now time for the next important step: keyword research.
✅ Find Out about Your Competitors In The Industry
The first step to doing keyword research is actually something you should have already done when starting your online business: identifying and researching your competitors.
Competitor analysis is one of the first things you need to take care of when you first have a business idea that you want to see through. If you have already done this, then the only thing left for you to do in this step is figuring out which keywords your competitors are using to rank on search results pages.
Important Note: when doing keyword research for SEO, there are several things you should keep in mind. So before you take this step, make sure you have a clear idea of how to develop a keyword research strategy for eCommerce businesses. Here's an amazing tutorial from Shopify Blog that you can check out.
✅ Identify Important Keywords For Your Store
Identifying relevant keywords for your own business can seem a bit challenging. But if you understand the basic metrics that are used for choosing specific keywords, then it will be much easier. Here are the metrics you should be familiar with.
Search Volume: this shows the average number of times a particular term has been searched on Google. This metric is helpful for determining which keywords your potential customers might be using the most when looking for a product or service.

SEO Difficulty: this metric is a measure of how difficult it would be to rank your online store for a specific keyword. It's important to note that this metric measures the difficulty of ranking in organic results–that is when your business comes in the search results pages without any paid advertisement. This metric is measured with a score that starts from 1-100, with 100 being the most difficult.

CPC (Cost Per Click): while the 'SEO Difficulty' metric measures how difficult it would be for you to rank your online store in organic search, CPC measures the average cost per click that others are willing to pay for their business to rank for that keyword.
These are just some of the basic and important metrics that you will need to know when doing keyword research, depending on the nature of your business, target audience and even what tool you are using, there may be several other metrics that you will need to take into account as well.
✅ Understand Intent & Map Keywords To Content
Every page on your eCommerce website, starting from the home page, product pages, blog posts and even contact pages, can rank for relevant keywords. But to do that efficiently, you need to understand the intent of those pages from the perspective of your site visitors.
Consider what information your site visitor would need to know when they land on any specific page, and try to understand their intent. Then, you will be able to map keywords to content.
🏆 Rank Your Content With This On-Page SEO Checklist
Keyword research is essential for doing on-page SEO. So, once you are done with keyword research, it's time for you to tick off the tasks in our on-page SEO checklist.
On-page SEO checklist is a must if you want to get organic traffic to your eCommerce website. By optimizing your website with on-page SEO strategies, you can make sure that your content is relevant to your target audience. The goal is to make your product pages outrank the competition for specific keywords, and that's where on-page SEO comes into play.
✅ Include Related Keywords In Your URLs
When you are creating a product page, not only is it important to know which keywords are relevant to your product for the intended audience, but you also need to make sure you are adding the keywords in all the right places. And one of the most important places where you must add your keyword is in the URLs.
It helps search engines like Google to understand whether the content you're linking to, is relevant for searchers. Besides this, research has proven that adding keywords to URLs can boost click-through rates.
Now you might be wondering: how do you keep track of your URLs and make sure you have added keywords in them?
Well, remember how we recommended that you should get Shopify SEO apps earlier? With advanced Shopify SEO solutions like StoreSEO, you can scan your online store and find out which of your products have keywords missing in them, and even identify where you need to add the keywords as well. Check out the tutorial below to see how easy it is to do it using StoreSEO.
✅ Use Only One H1 Tag And Include Your Keyword
Just as you should add relevant keywords in your URLs, make sure those keywords have also been added to your product titles and page titles too.
It's important to note that your pages should only have one H1 title, which is the main heading, and it must contain your keyword. H1 tags are one of the most important factors that impact your SEO ranking, and therefore having one unique H1 tag on pages will help search engines (and site visitors alike) to understand the relevance of that page.
Shopify automatically generates H1 tags for pages created through Shopify, so you should definitely avoid adding any other H1 tags to your content.
✅ Add Meta Descriptions To Your Products & Pages
There are many factors that influence a potential customer to click on a specific link on the search results pages, and one of those factors is meta description. The meta description is a short preview of the page that tells your site visitors what information the page contains.
Therefore, meta descriptions are crucial if you want your site visitors to click on your links. It helps them understand if the link will take them to the information they are looking for and thus boost your organic click through rates. So, you must make sure that you have added meta descriptions to your product descriptions and pages.
💡 A very important tip: when writing your meta descriptions, make sure to add relevant keywords in your meta description and ensure that it is no longer than 150 characters at most, as research shows that meta descriptions over 155-160 characters tend to get cut off or truncated on search results pages.
With advanced SEO apps like StoreSEO, you can easily make sure that your meta descriptions are optimized with keywords and have not exceeded the recommended character limit.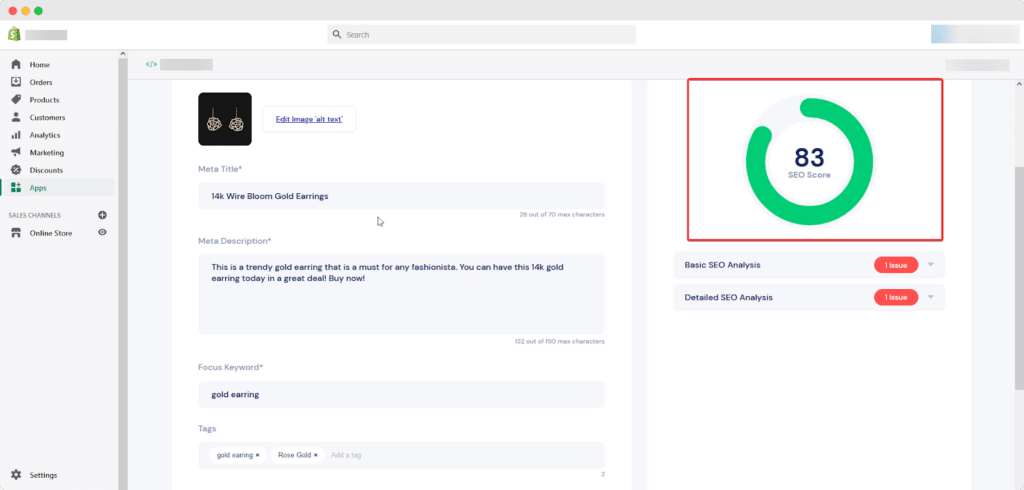 ✅ Include Your Keyword At The Start Of The Content
Search engines tend to focus more on the first 100 to 150 words on your page, and therefore it is wise to include your keyword at the start of your content–whether it be a blog post or a product description.
When doing this, avoid keyword spamming, that is, do not inadvertently overload your product description or page content with your targeted keywords. This can negatively impact your SEO ranking, so to stay safe, you can use Shopify SEO apps like StoreSEO to make sure you do not overuse a keyword in your content. StoreSEO will scan your store and let you know when you have overused a keyword in your product description or pages.
✅ Add Image Alt-Text For Better SEO Ranking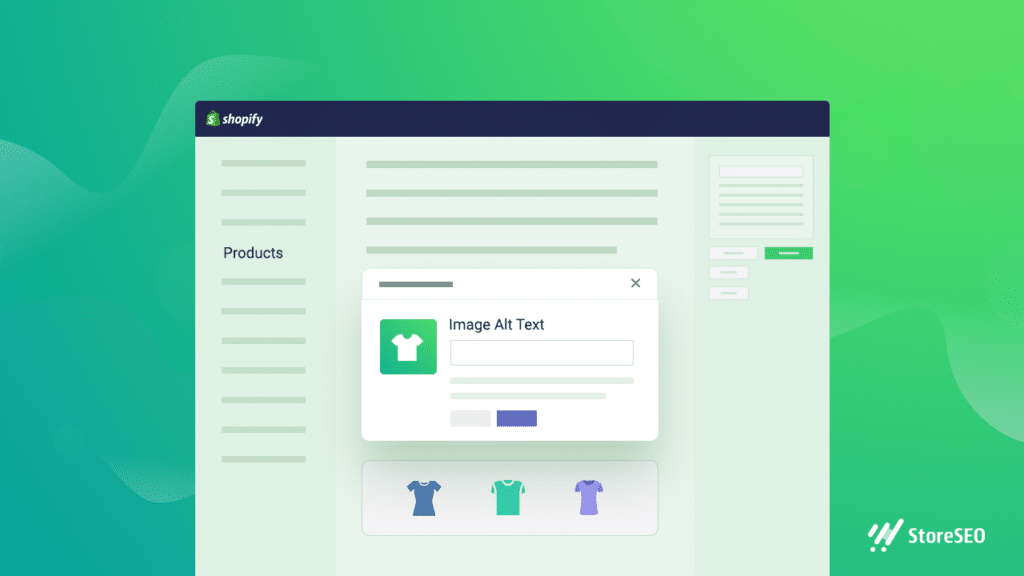 When trying to rank your Shopify products on search results pages, you should also try to make sure that your product images get ranked too. To improve the visibility of your products, you can make your product images SEO friendly by adding alt-text.
Image alt-text helps search engines understand the purpose of your product images, and how it is relevant to a potential customer. Thus by optimizing your images with alt-text, you can rank your online store higher and improve your business's visibility.
Need help optimizing your product images quickly? With StoreSEO, you can bulk edit your image and optimize them by adding alt-text. When doing this, you should make sure to add relevant keywords to your image alt-text as well, so they appear on search results for those terms.
⚡Technical SEO Checklist You Need For Shopify
As we explained before, technical SEO is needed to ensure that your eCommerce website and content can be properly crawled and indexed by search engines. For this to happen, you have to make sure you are meeting the latest technical SEO requirements.
✅ Ensure Mobile Responsiveness For Your Store
You may already know that mobile responsiveness is essential for reducing bounce rates and enhancing your site visitor's experience. But that's not where it ends. Mobile responsiveness is also essential for improving your SEO ranking.
After all, since most potential customers use Google Search on their mobile phones, Google now crawls and indexes websites with a mobile-first indexing approach. This means they now focus on the mobile version of your site's content to decide how relevant it is for searchers online.
Each and every Shopify theme on Shopify theme store is mobile responsive, but just in case, it wouldn't hurt to check that your website is loading properly on all devices. The best way to do this is by using Google's Mobile-Friendly Test.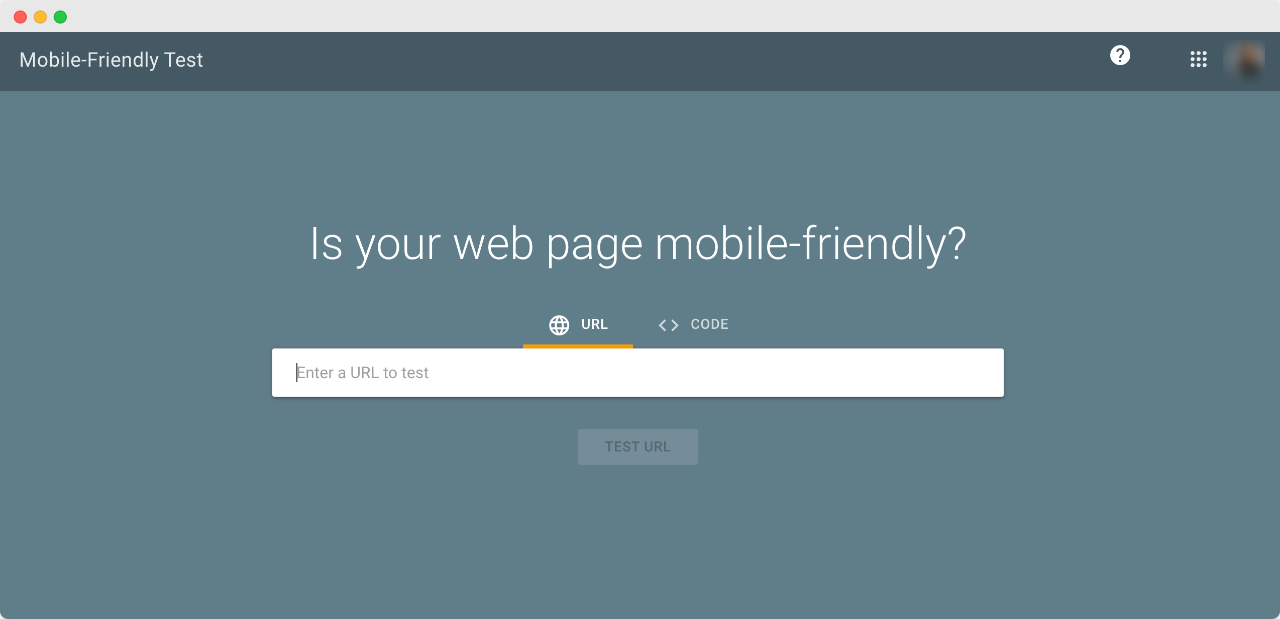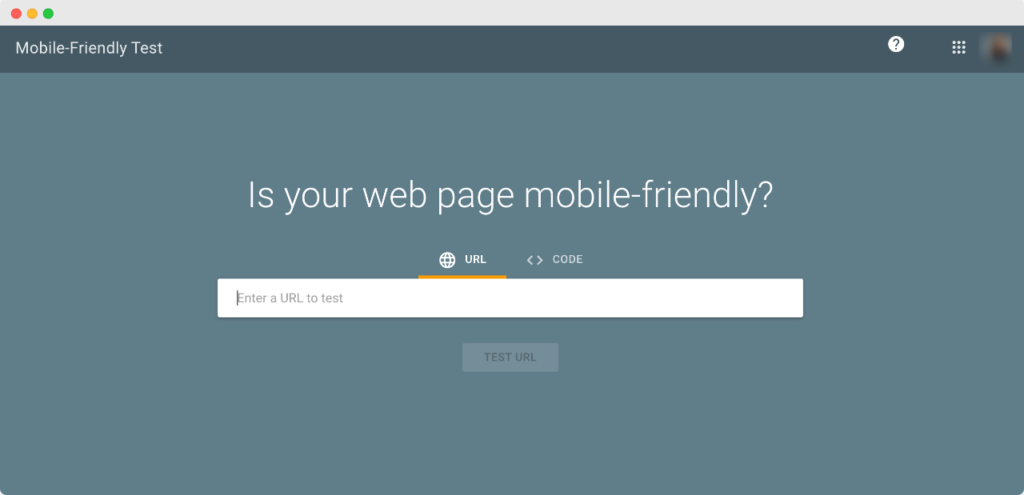 Not sure which Shopify themes you should go for? Check out our handpicked list of the 10 best Shopify themes and try one of them out.
✅ Add Internal Links To Your Content For SEO
For SEO marketing, building an internal linking strategy is essential for the success of your eCommerce business. This strategy involves linking one page or post on your website to another.
Building internal links in this manner helps search engines to understand how your content is categorized, their relevance and importance, and recognize your topical authority.
Not sure what internal links to add? Here are some simple ways a Shopify business owner can add internal links to their content for SEO.
Link to related items: For instance, when it comes to product description, if you have a complementary product or a different variation of a product, you can link to those pages as well.

Add links to featured products: On your homepage, you can link to the product pages of specific, featured products using the right keywords. Make sure to always add the most popular products in this situation.

Blog posts: blogging is an excellent marketing strategy for any business, and that includes Shopify eCommerce businesses as well. Not only will you be able to attract and engage with potential customers, but it will also help your SEO ranking as you will have plenty of relevant content which you can use to build an internal linking strategy.
✅ Create And Submit Your Shopify Sitemap To Google
We mentioned earlier that you need to set up Google Search Console in order to submit your Shopify sitemap. These are basically blueprints of your eCommerce store that help search engines quickly find relevant content. Below is an example of what an XML sitemap looks like.
While Shopify generates these sitemaps automatically, you cannot manage your sitemap to choose which products you want to include or exclude. But using StoreSEO, you can effortlessly manage your Shopify sitemap. Moreover, with StoreSEO, you can connect your Shopify store to Google Search Console with only a few clicks.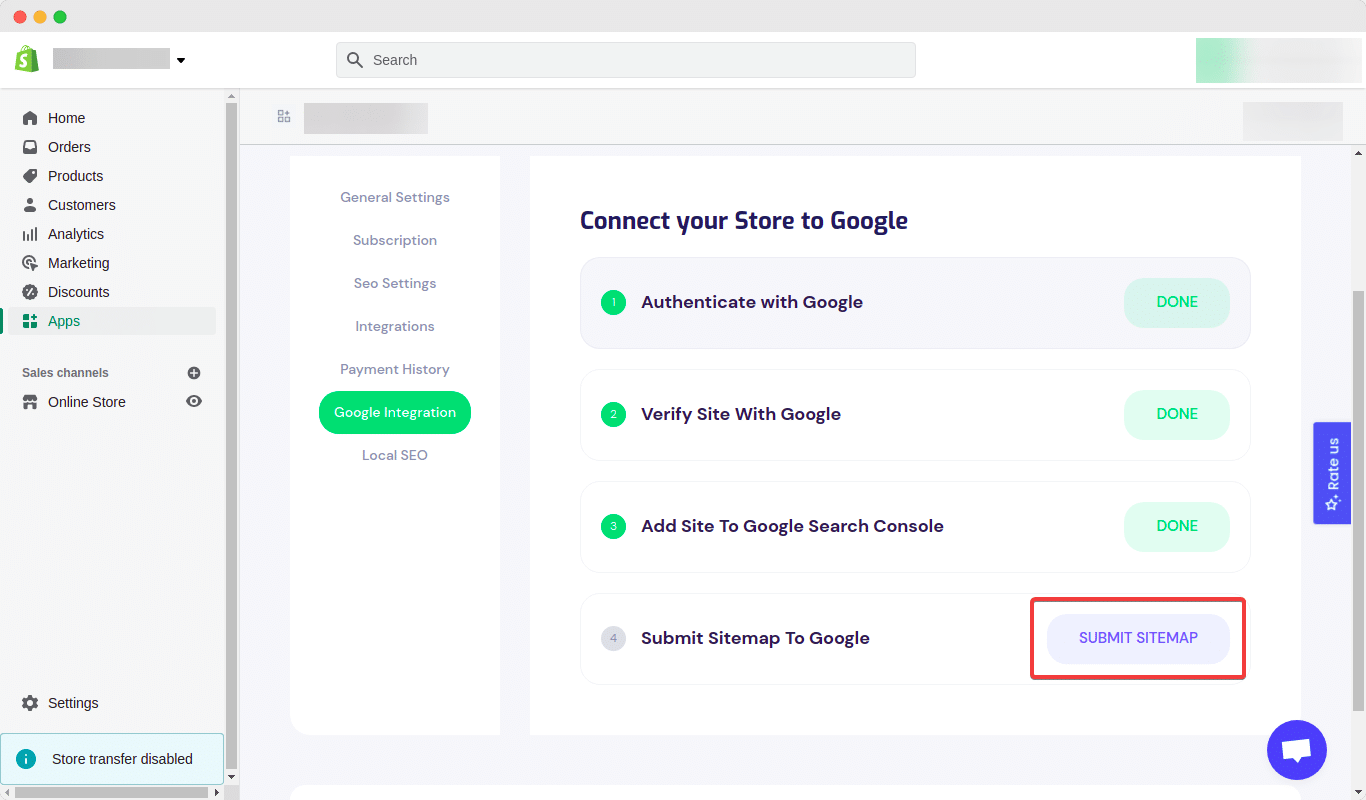 ✅ Submit Structured JSON-LD Data To Google
Next, you need to submit your structured JSON-LD data to Google Search Console. Once again, this is very easy to do using StoreSEO. All you have to do is go to the 'Settings' tab on the StoreSEO app, and then click on 'Local SEO'. Then scroll down to the 'JSON-LD' option and toggle to enable it.

🎯 Local SEO Checklist For Your Shopify Business
We mentioned that local SEO is important for helping potential customers find your store in search results pages. Here's the checklist for you to get started.
✅ Set Up And Verify Your Google Business Account
The first thing you need to do is set up and verify your Google My Business Account. This is super easy to do and takes only a few minutes. All you have to do is create a Google Business Profile, claim ownership of your business, add the address and other details and verify it. Check out our full tutorial on how to verify Google My Business account here.
✅ Have A Detailed, Informative Contact Page
Next, make sure you have a detailed, and informative Contact Page that allows site visitors to easily get in touch with your business. This way, you will be able to quickly handle any queries and connect with potential customers more easily.
✅ Utilize And Leverage Your Social Media Accounts
Finally, you need to take advantage of all of your existing social media accounts. For this, you first need to decide which social media accounts would be the best fit for your business, and then work on developing a strategy that will work for you.
Rank Your Online Store On First Page With This Ultimate SEO Checklist
That wraps up our ultimate SEO checklist. Now it's your turn to optimize your Shopify store with these best SEO practices and rank your eCommerce business to the top of search results pages.
Enjoyed this post? Then subscribe to our blog for more tips and tricks, growth hacks and tutorials.