Image Alt Text is one of the essentials that can help search engines know the real meaning of your image content and make it rank top on an instance. As an owner of any eCommerce website, optimizing product images with preferable alt text is a must-have thing to ensure first. So that search crawls can easily direct and make your exclusive products top on the search results page organically to drag targeted customer attention. 
And if your eCommerce website is Shopify-built, then you don't have to worry at all. With Shopify, you can bulk add image alt text to all your eCommerce products and make it SEO optimized right away. But how to do that following the right tactics, you have to know. Let's take a deep dive into this blog to know all the details about adding alt text to all product images in Shopify without any hassles. Get started!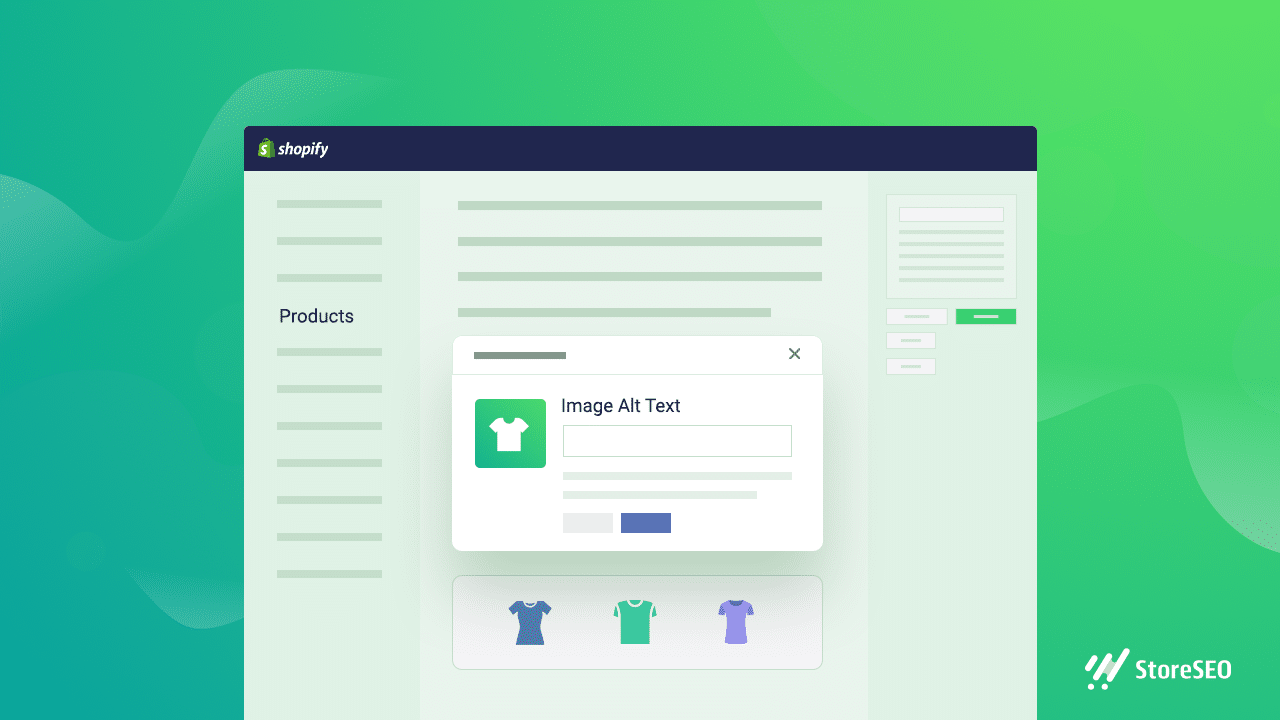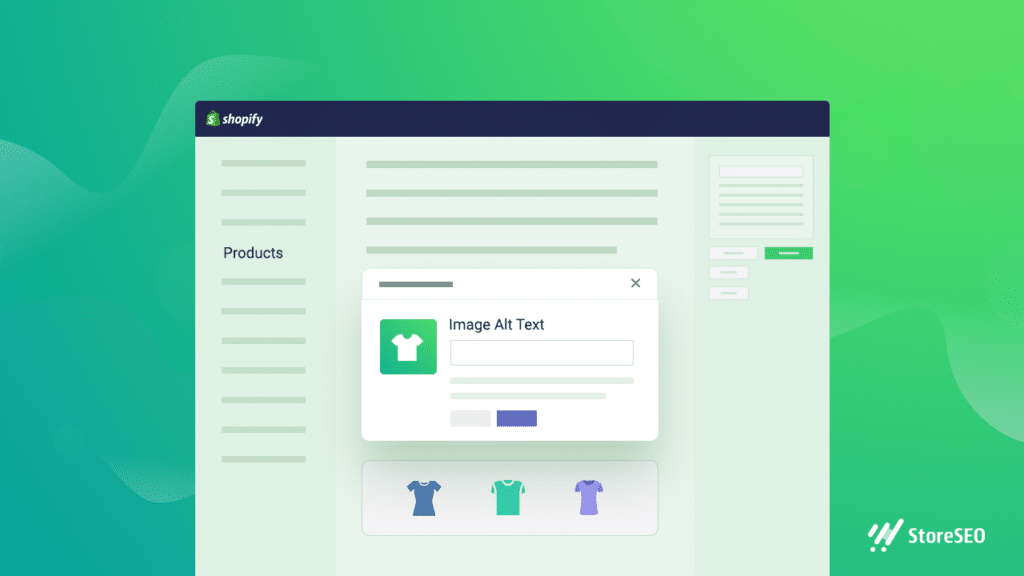 Know More Essentials About Image Alt Text
Image Alt Text stands for alternative text, alt tags, alt attribute, and alt description that helps your image file to become readable for search engines. It basically represents what your image is created for and describes the proper information. 
Image Alt Text can also help disabled personalities like blind, visually impaired, or related people to portray the purpose of your image and make it easy for them to understand.
Besides this, Image Alt text is very important for search engines like Google, Bing, or others to help crawl. This is because the crawler can't read your image content, all it can get is your image alt text to understand what your visual content is for. And make your image content rank top on search engines.
So if you don't add image alt text on your visual content, search engines will not be able to understand and it will directly hit your SEO improvement. To make your website pages, and images rank and improve site engagement, alt-text image is a must-have for getting SEO benefits. 
How To Bulk Add Image Alt Text To All Products In Shopify
If you follow two methods, you can easily bulk-add image alt text to all products in Shopify. One is manually and another one is using an effective SEO app. Take a look below to know every detail about these two methods. 
Method 1: Manually Bulk Add Image Alt Text To All Products In Shopify
If you follow the below steps, you can manually add image alt text to your Shopify products. But you have to do it one by one in bulk. If you want to add bulk at a time, you have to go to method two.
From your Shopify admin, navigate to Products > All Products. Click on the product with the image that you want to edit.


Next, you have to click the 'Add alt text' image and enter your image alt text as per your preference.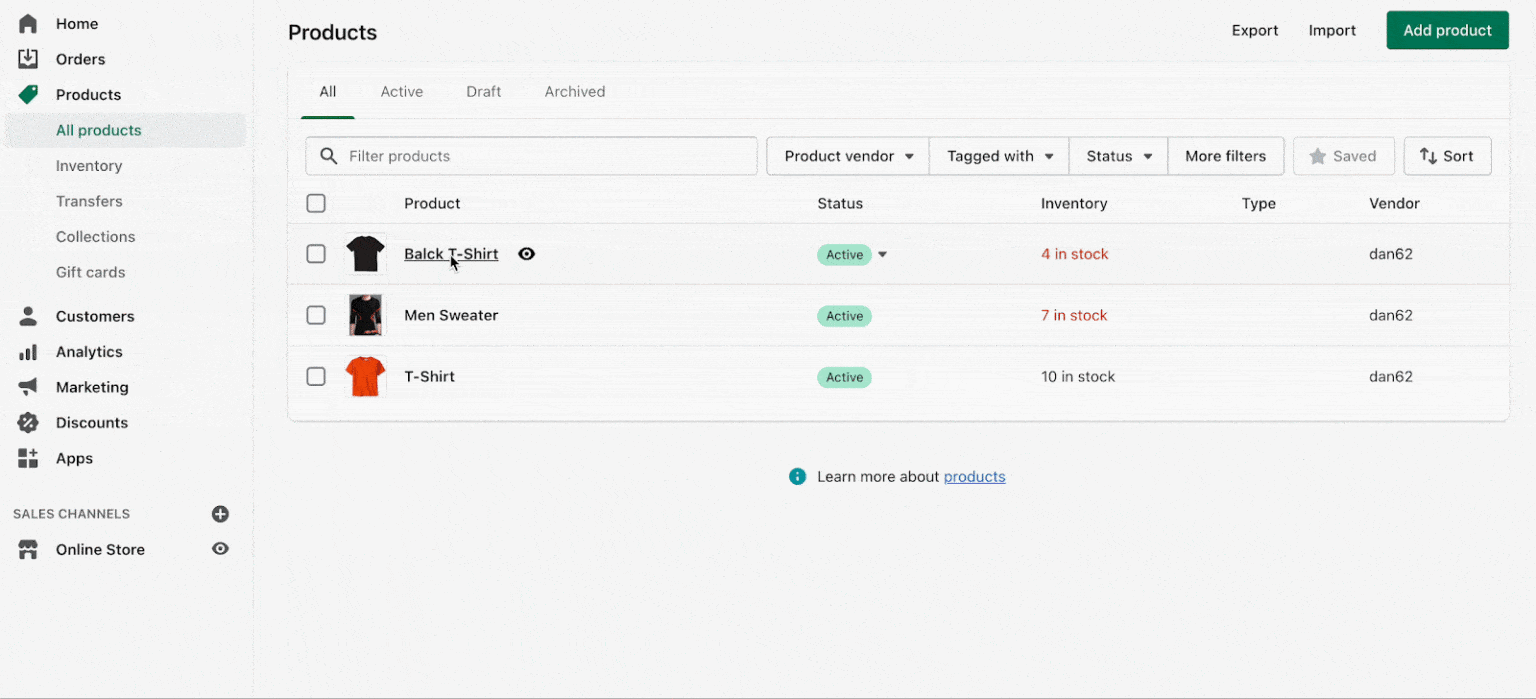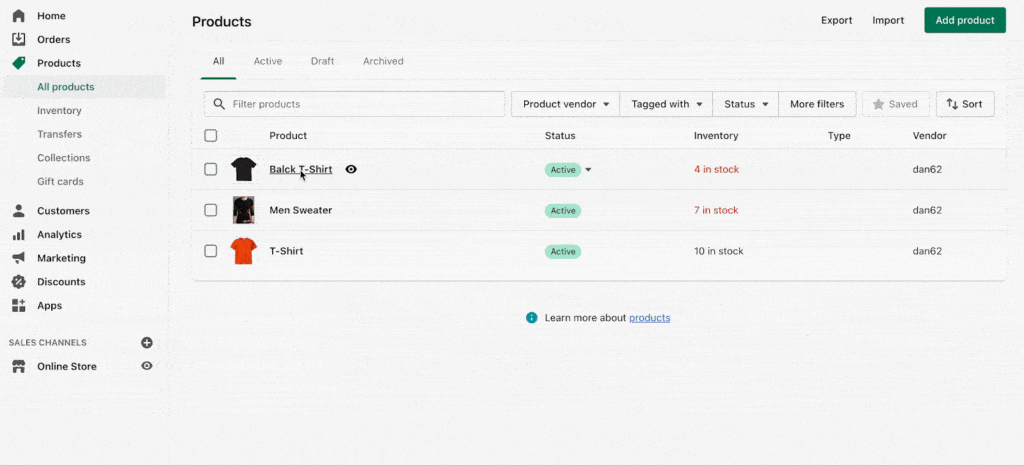 Afterward, when you have finished updating images with alt text, just press the 'Save alt text' button.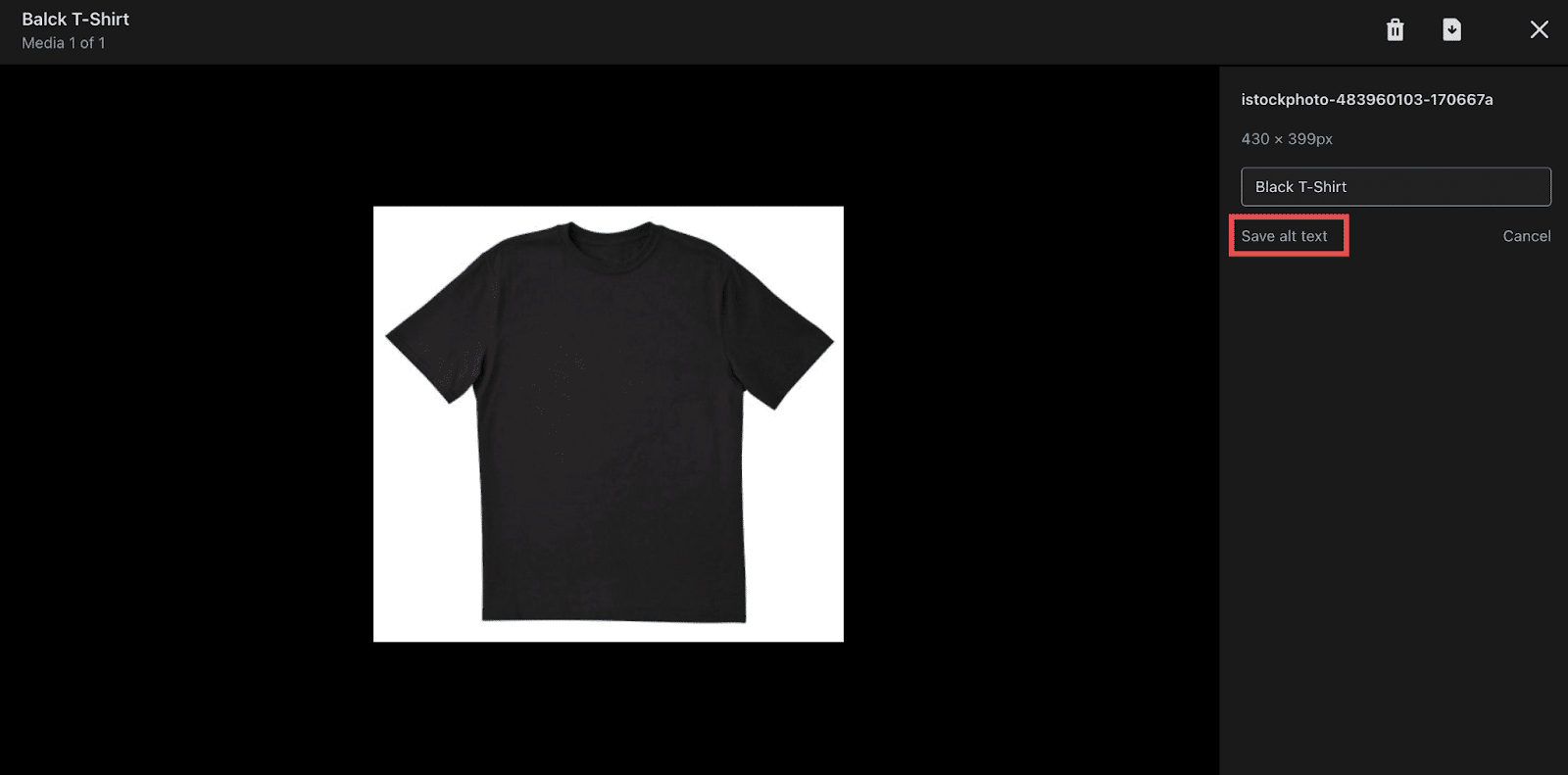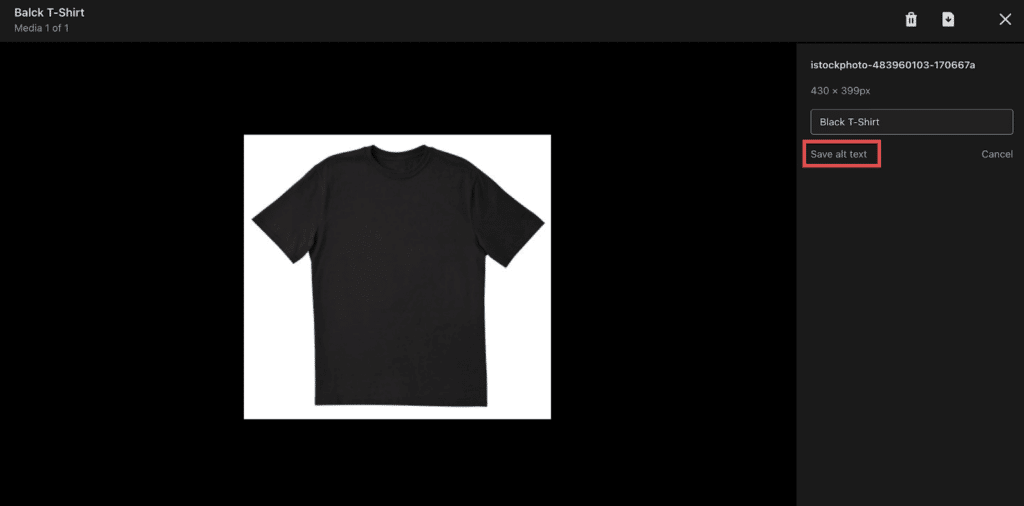 Method 2: Use Apps To Bulk Add Image Alt Text
With this StoreSEO app, you can bulk add image alt text that will represent the product motive towards visitors who can't view the product and definitely for getting SEO benefits. StoreSEO can help you rank your Shopify product images by optimizing them with alternative text and ranking at the top on search engines like Google Search. 
Before that, make sure you have created a product list inside of your Shopify product store and installed this StoreSEO app successfully. Follow these step-by-step guidelines to find out how to add an image alt text for your Shopify products.
Step 1: Select StoreSEO From Installed Apps
First, you need to install and activate this StoreSEO app on your Shopify shop. Then go to the 'Apps' option and select 'StoreSEO' app from there.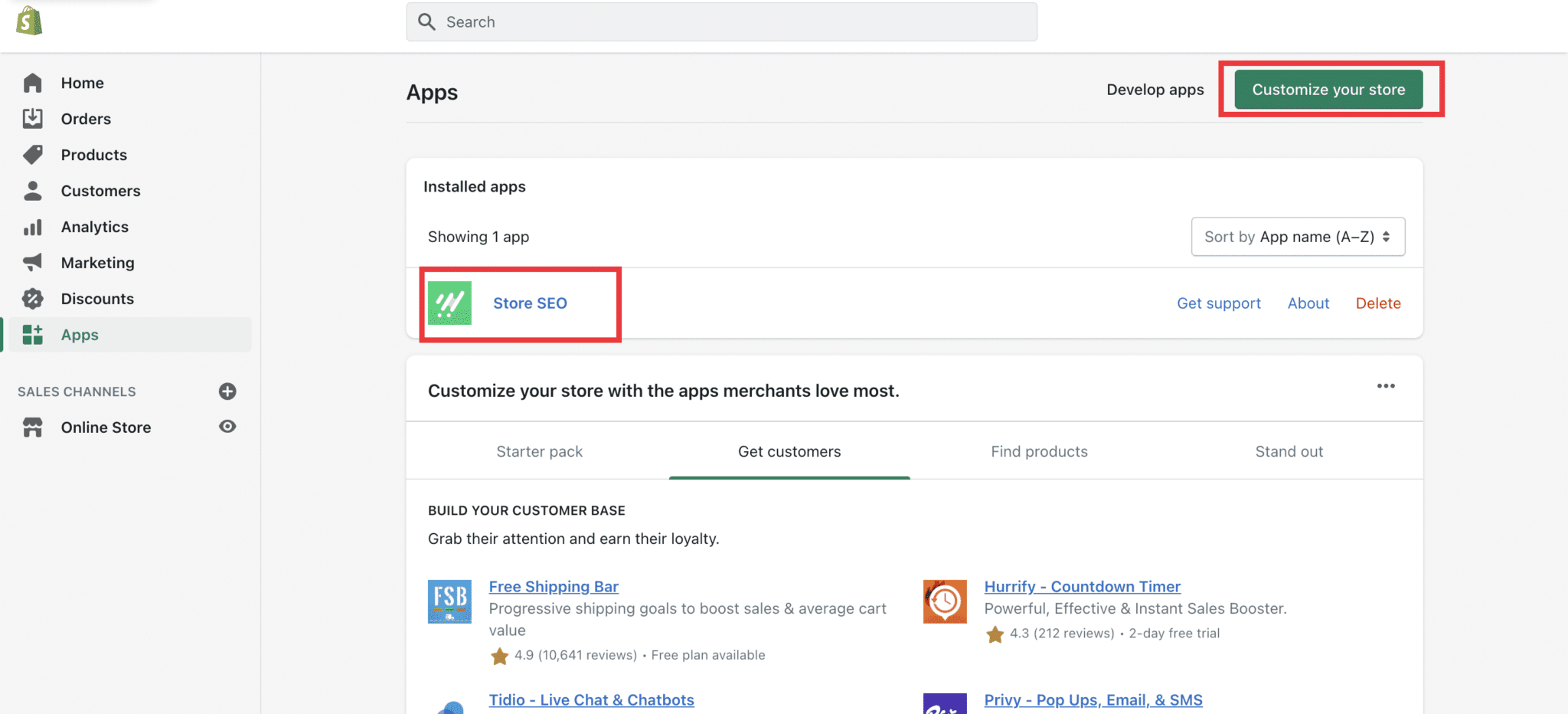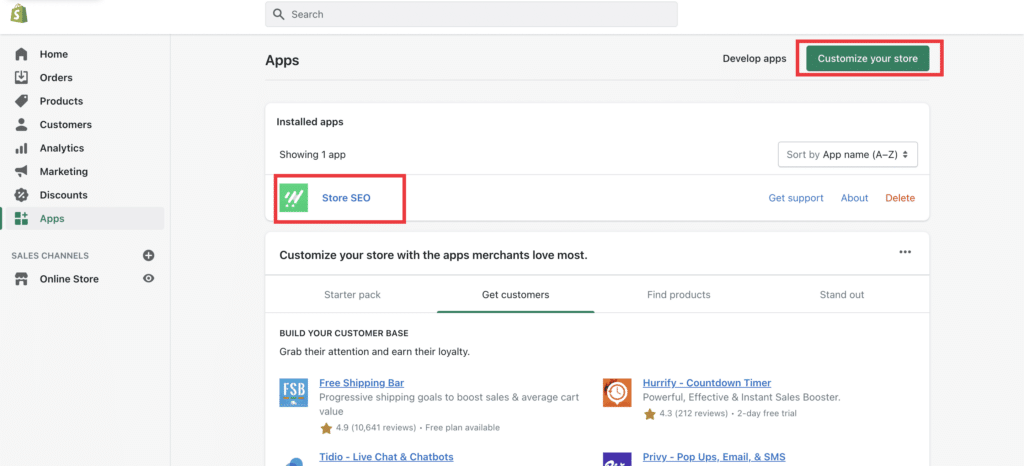 Step 2: First Navigate To Shopify Product List
Now click on the "Product list" tab from above and find all your Shopify products listed down with details.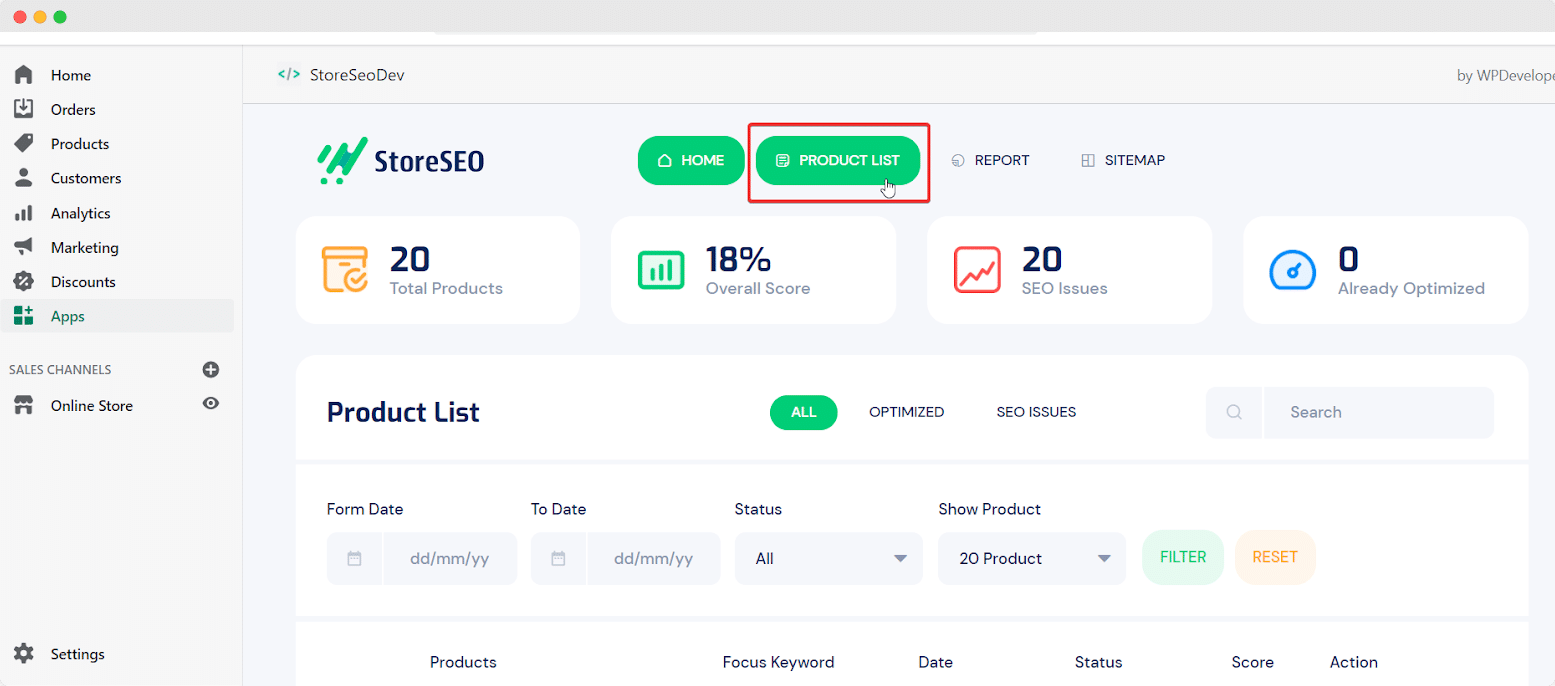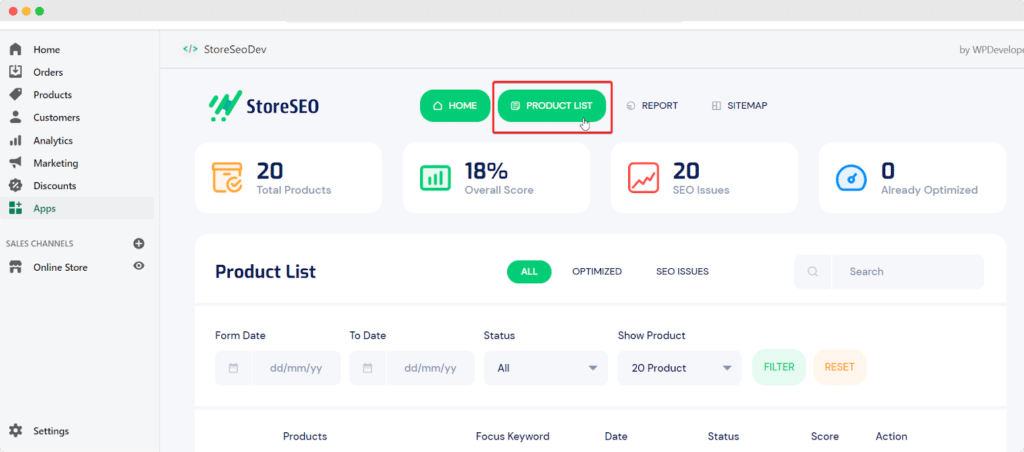 Besides the product details, click on the "Edit" button to add keywords and tags.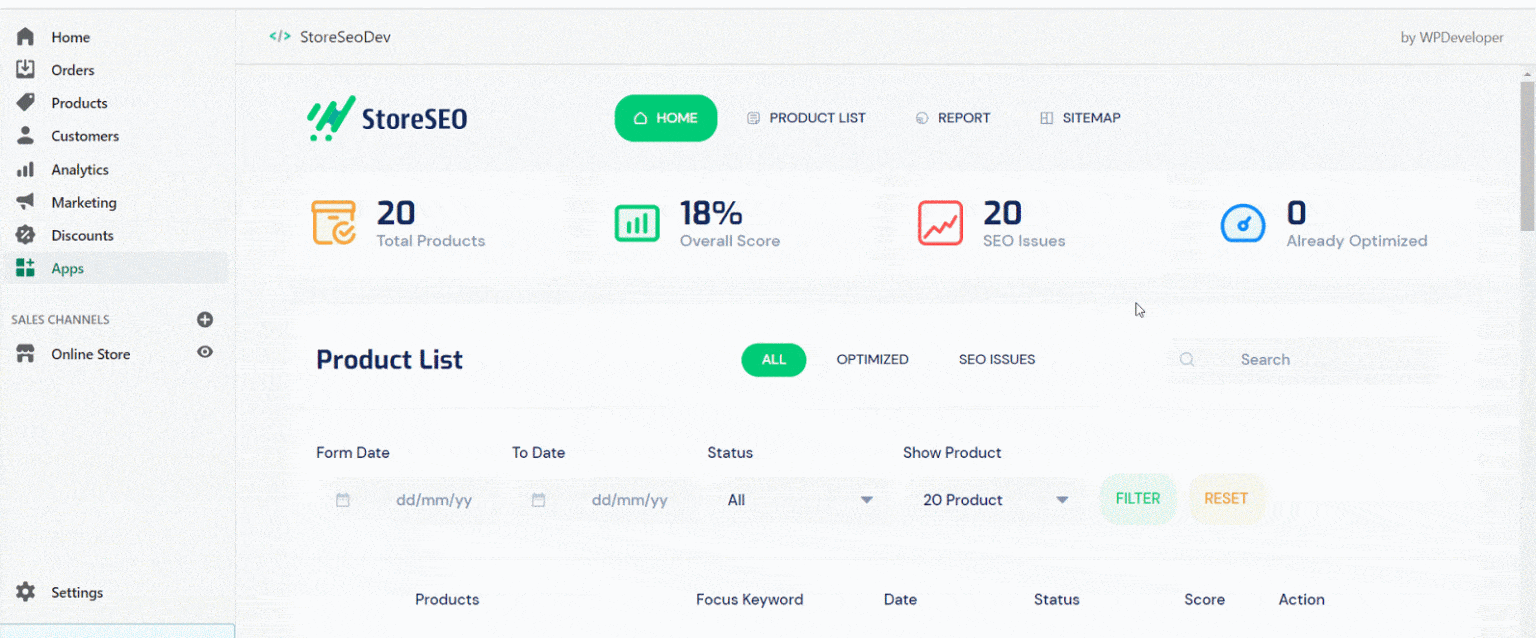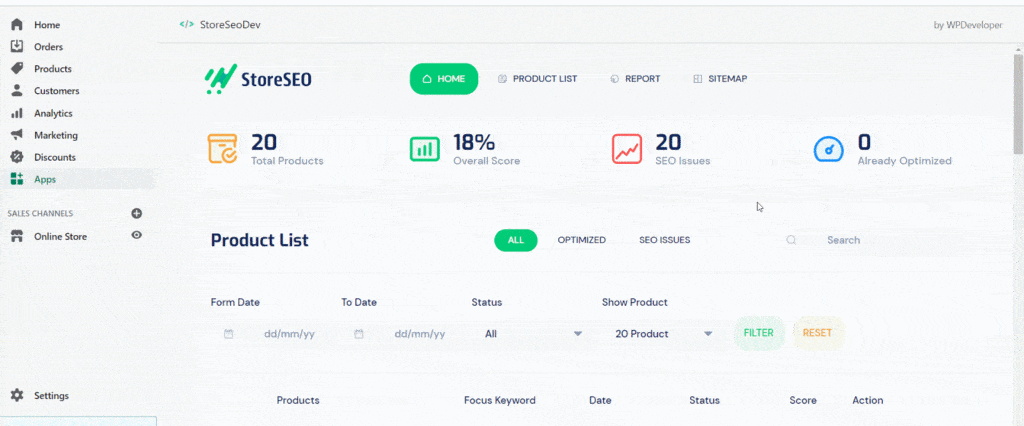 Step 3: Include Image Alt Text For Shopify Products
You need to click on the "Edit Image Alt Text" button to edit the alt text of each of your Shopify product images.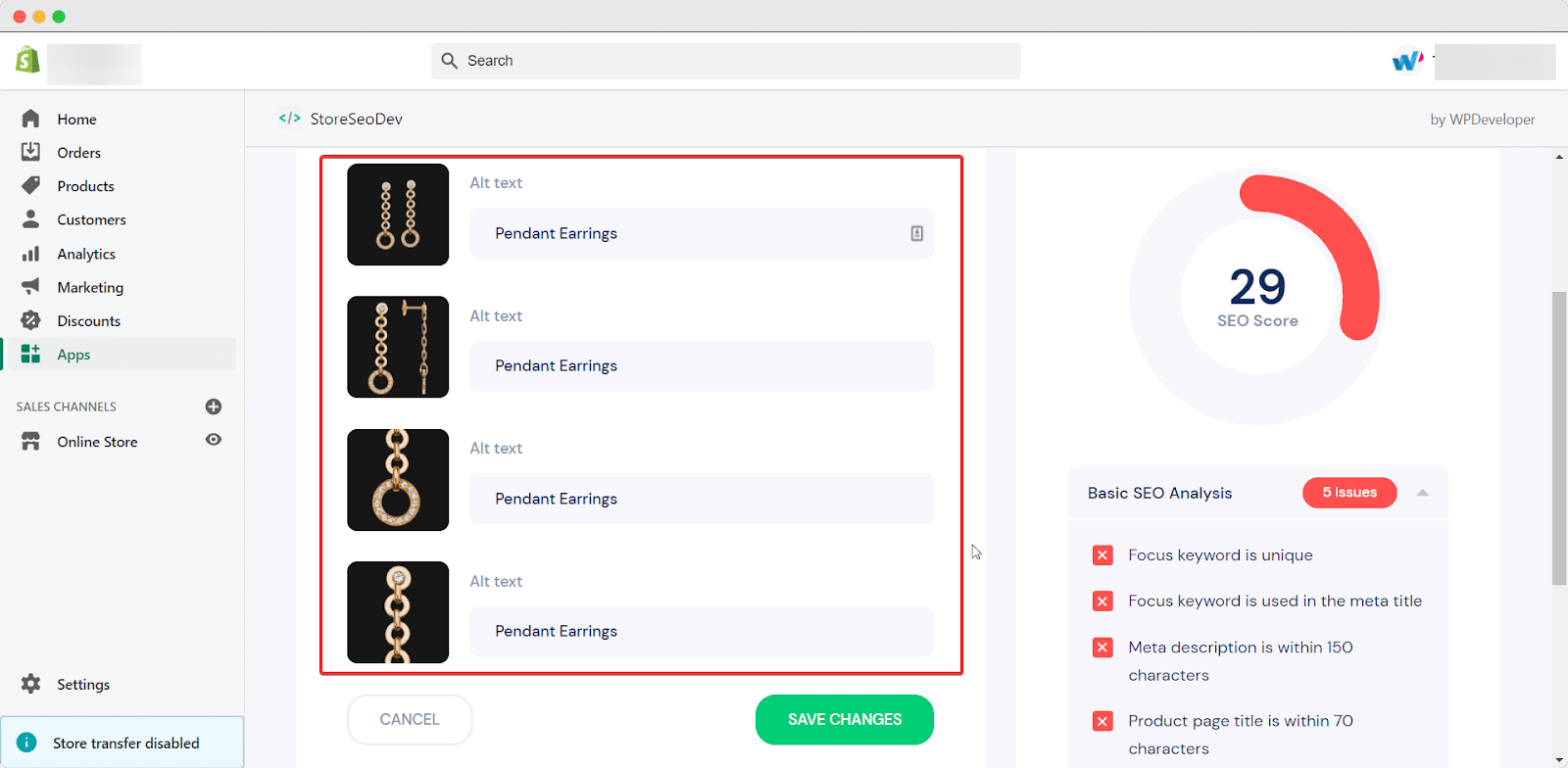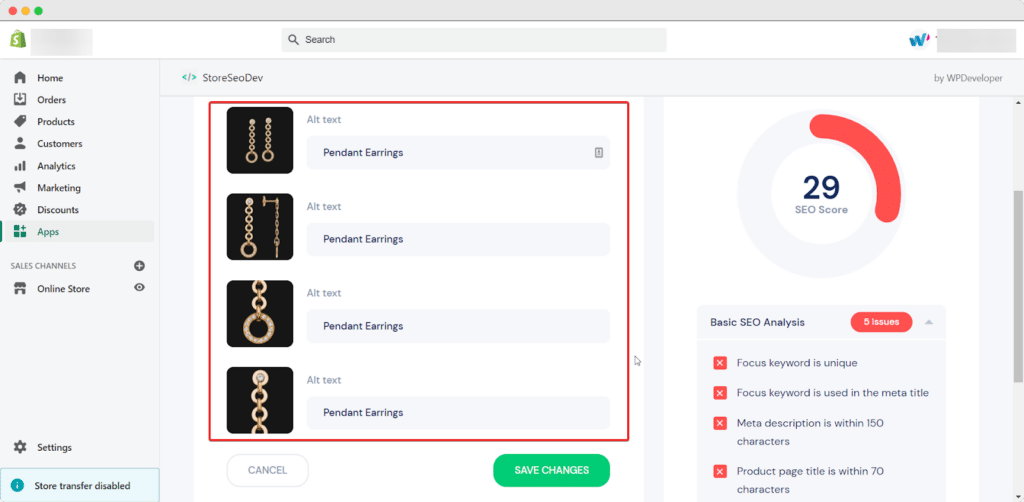 Now you can add descriptive text or the focus keyword to describe your Shopify product. Click on "Save Changes" to save the progress. You can see the changes in the SEO score immediately.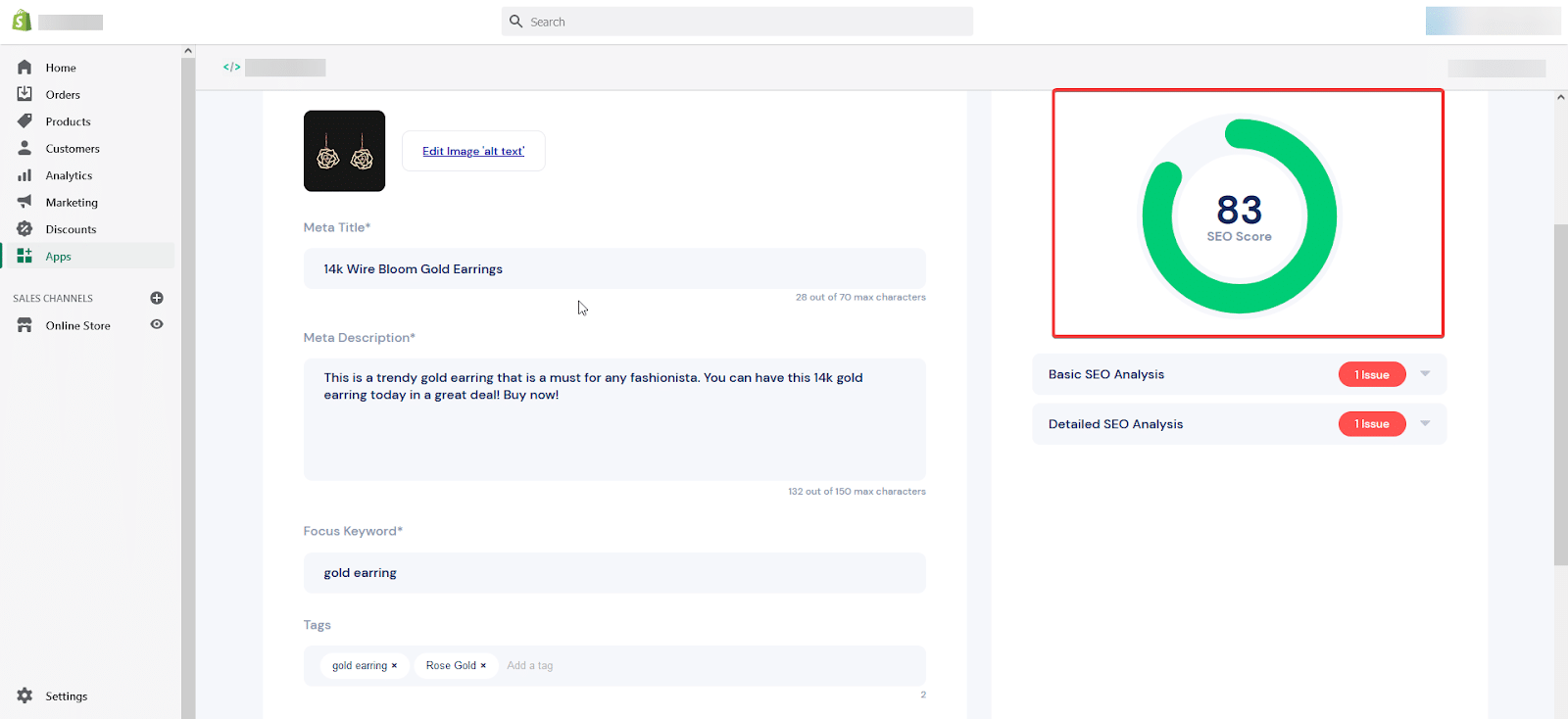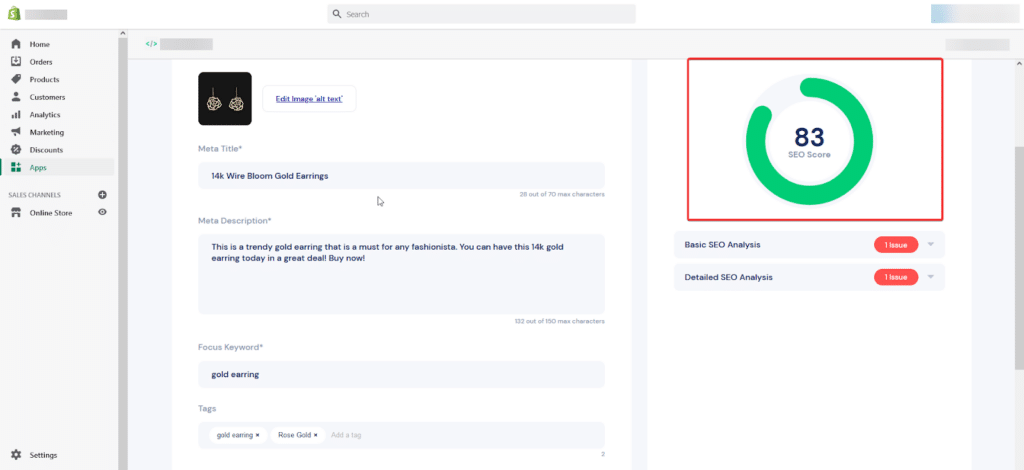 Bulk Add Image Alt Text To All Products In Shopify Now!
This is how easily you can add image alt text for Shopify products using the manual process or with StoreSEO app just within a minute. Hope you find this blog helpful and let us share your experience by commenting below.
Enjoyed reading this detailed blog? Subscribe to our blog today to get more updates, the latest news, and fun tutorials, or join our Facebook Community.