Truth be told, the eCommerce industry is highly competitive; it takes a lot of effort to bring organic traffic to your business and drive sales. To maximize your store's visibility and performance, it is essential to perform regular SEO audits. But do not worry because we have got your back. In this blog, we will discuss how to perform a complete Shopify SEO audit and fix common SEO errors in your store. So, without further ado, let's get started.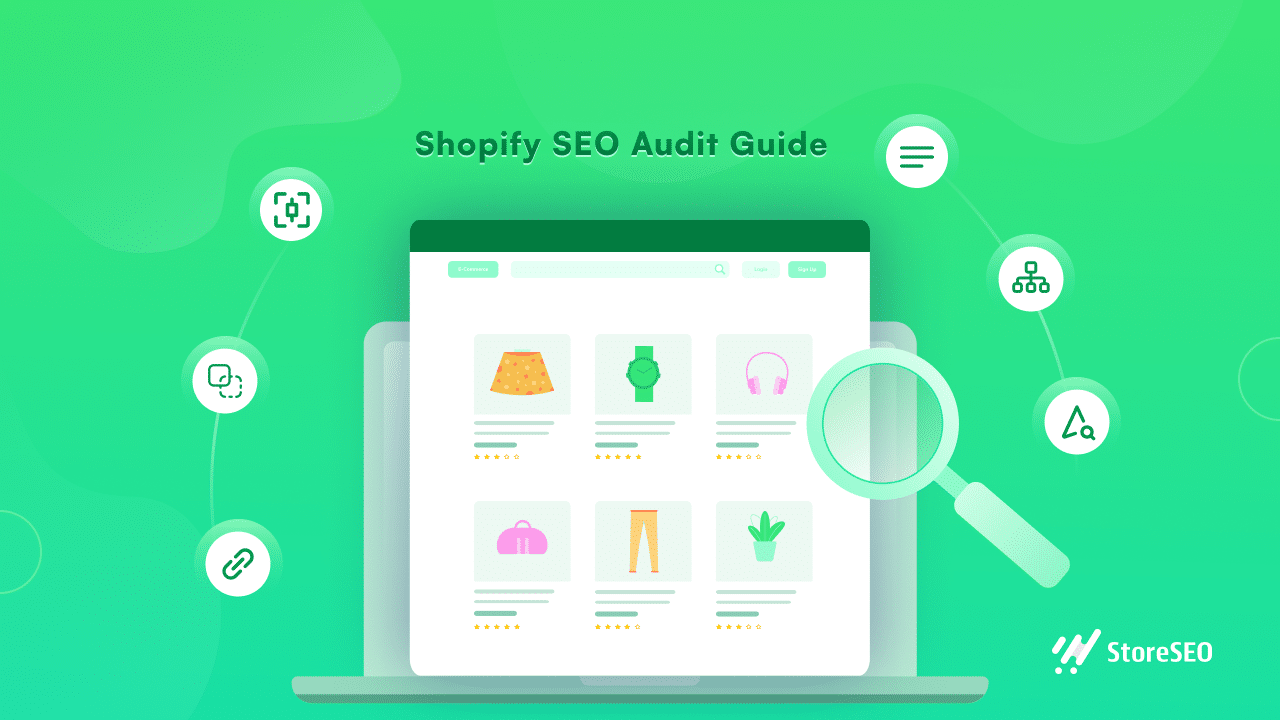 Shopify SEO Audit Guide: 8 Things You Must Check
If you want to drive organic traffic to your store, you need to ensure that search engine bots find your website and rank on top of the search results. That is why you should perform Shopify SEO audits on a regular basis and update your website as needed. Here, we will share 8 things you must check while performing an SEO audit on your store.
1. Keyword Research & Optimization
Keywords are one of the most essential things when it comes to optimizing your store for search engines. To perform a Shopify SEO audit, first, you should revisit your keyword strategy. Find the keywords that have a good amount of search volume, yet are less competitive from your niche.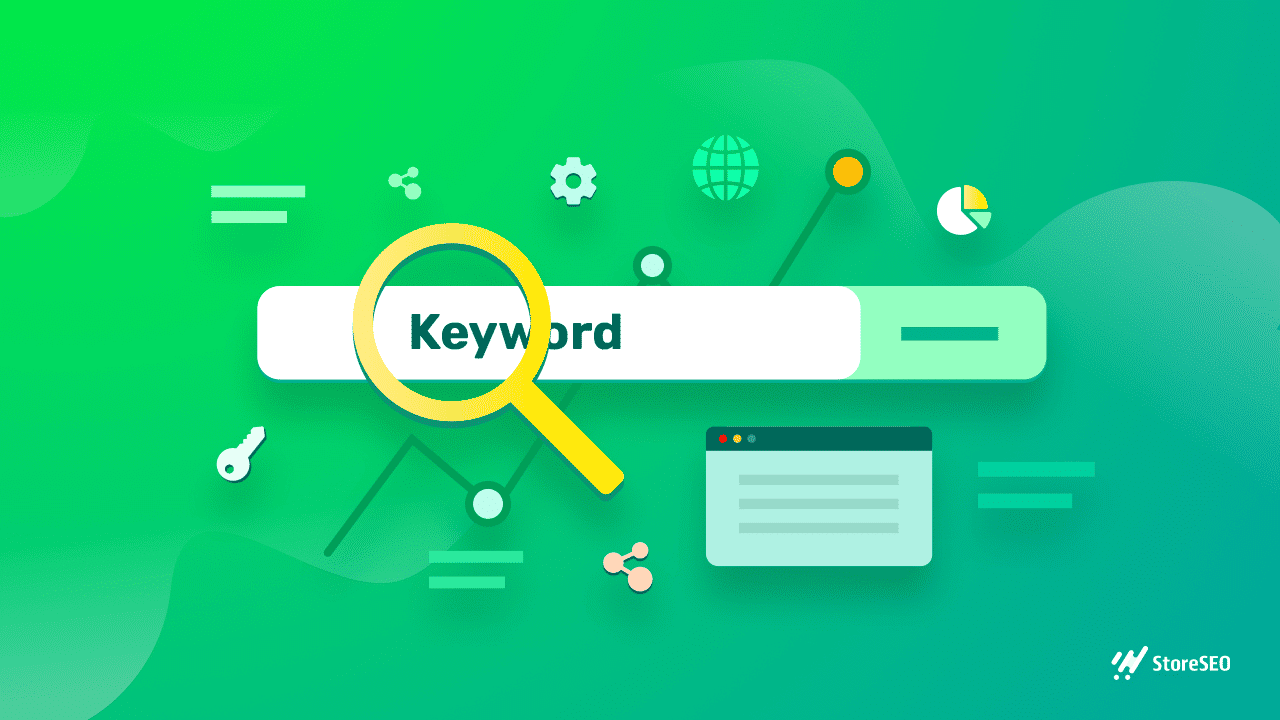 Once you have the relevant keywords for your business, you need to optimize your title tags and meta descriptions with these keywords. While writing your meta description, you should write it compellingly to convert more visitors from the search engines' result pages. Also, don't forget to ensure that each page has a unique focus keyword.
2. On-Page SEO Optimization
While auditing Shopify stores, you also have to recheck your on-page SEO strategy. You should review all the product descriptions, and make sure they are detailed, informative, and engaging for the visitors. Your focus keyword should be included in the product descriptions as well. To maximize your on-page SEO efforts, you should showcase your product benefits and include your keywords naturally in the content.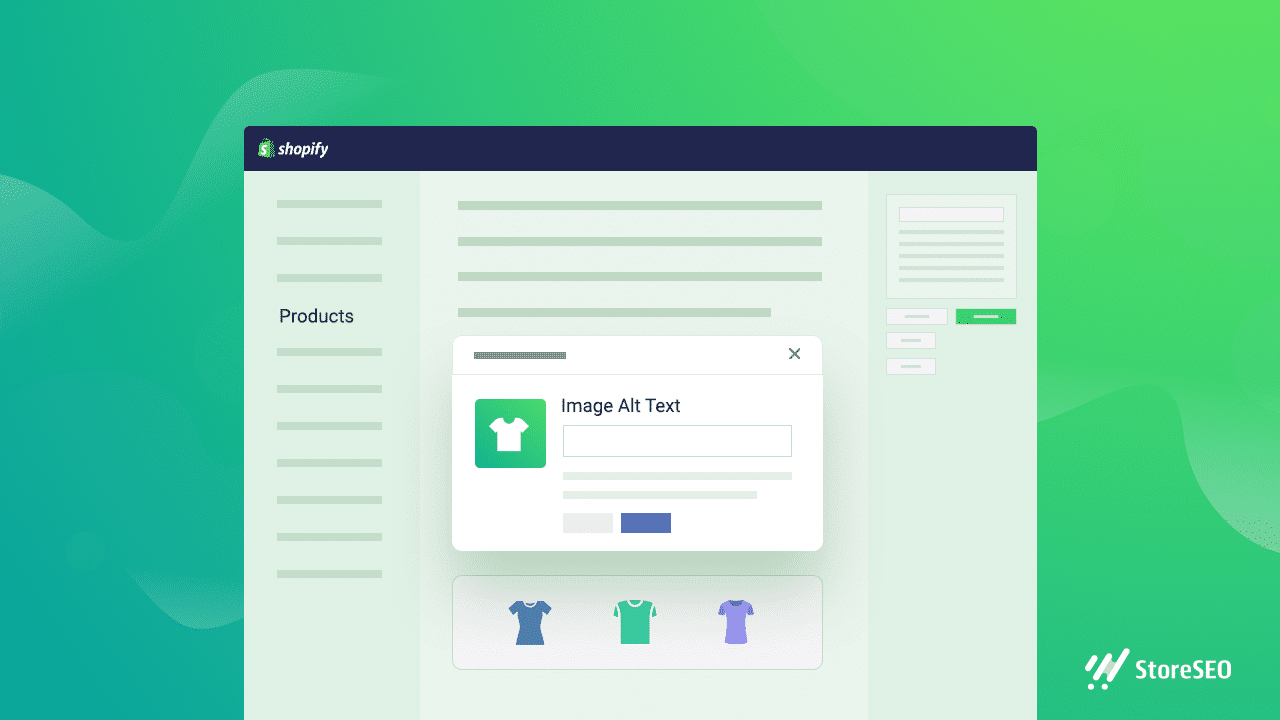 Image optimization is also a part of SEO optimization. You should include image alt text on all of your images to help the search engines understand your image. Also, If you have too large an image on your product page, it will increase the page loading time, affecting your SEO performance. There, you should compress images to speed up your store.
3. Technical SEO Audit
Once you finish on-page optimization, you have to audit the technical part of the SEO strategy. As the slow-loading speed can increase your bounce rate, you need to test your page speed and fix if there is any issue. You can use tools like Google PageSpeed Insights and get detailed reports on your website performance.
Besides, you must ensure your store is completely mobile-responsive and provides the best user experience for all visitors. In addition to that, broken link-checking is also a part of the technical SEO audit. You need to fix all the broken links that you have on your store and update them with working links. 
4. Content Quality & Internal Linking
If you want to rank your store higher on the search engine result pages, you need quality content. Therefore, you have to publish relevant, informative, and updated content on your website on a regular basis. You should also update your previously published content to keep your rank higher on search engine result pages.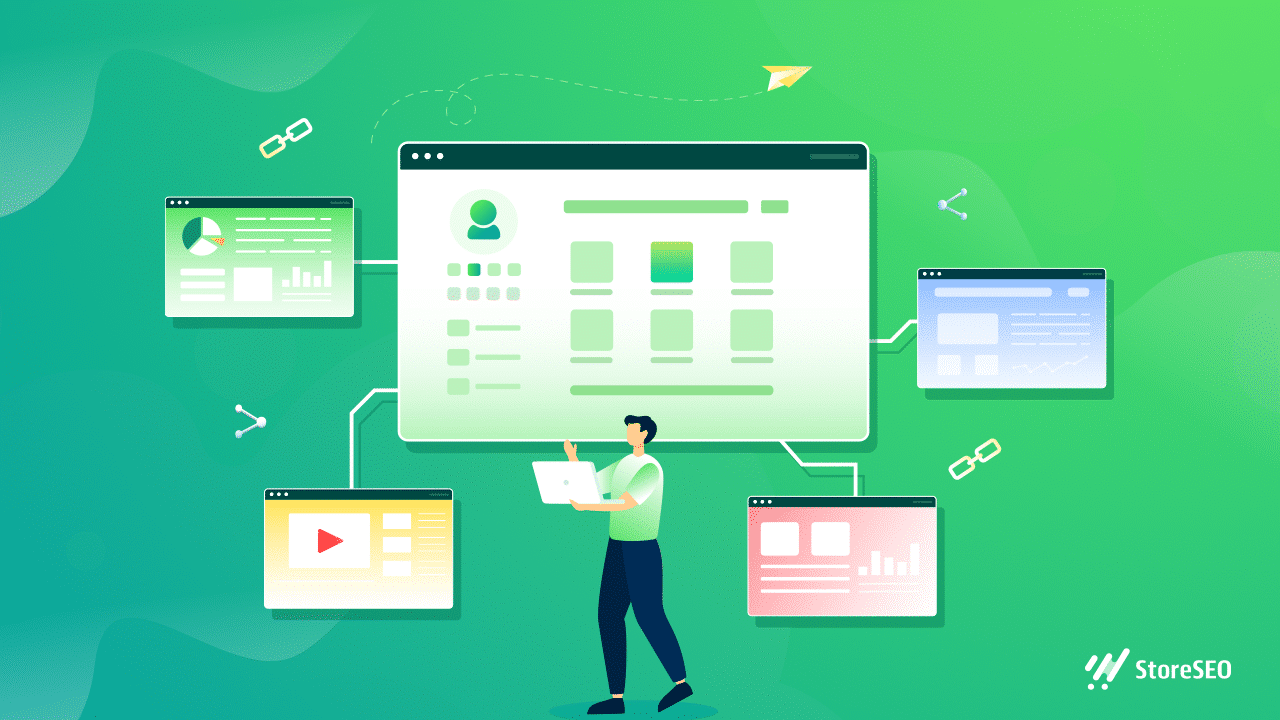 Besides, implementing a strong internal link bundling strategy is essential to get a higher rank. Linking the relevant content of your website with another will improve navigation and SEO.
5. User Experience & Accessibility
A user-friendly and well-structured website helps to enhance your visitors' experience while they are exploring your website. So, you need to make sure your website is easier to navigate for the visitors and search engine bots as well. While auditing a website, you should also check whether your store has schema markup implemented. It provides additional information about your products, reviews, and other data to the search engines. 
6. Backlink Analysis
High-quality backlinks can help you to boost your search engine ranking. However, spammy backlinks can harm your website rank as well. If your store has spammy backlinks, you should disavow the links from your store. Otherwise, search engines may remove your store from the top ranks. Therefore, you should focus on building high-quality, relevant backlinks and keep an eye out for spammy backlinks.
7. Review Your SEO Apps 
You may use Shopify SEO apps on your store to automate your SEO work. However, if you use SEO apps that are not updated regularly aligning with the latest SEO practices, you may lose your search engine ranks as well. Therefore, you should always use a trusted SEO app that can help you get maximum benefits.
8. Monitor & Measure Progress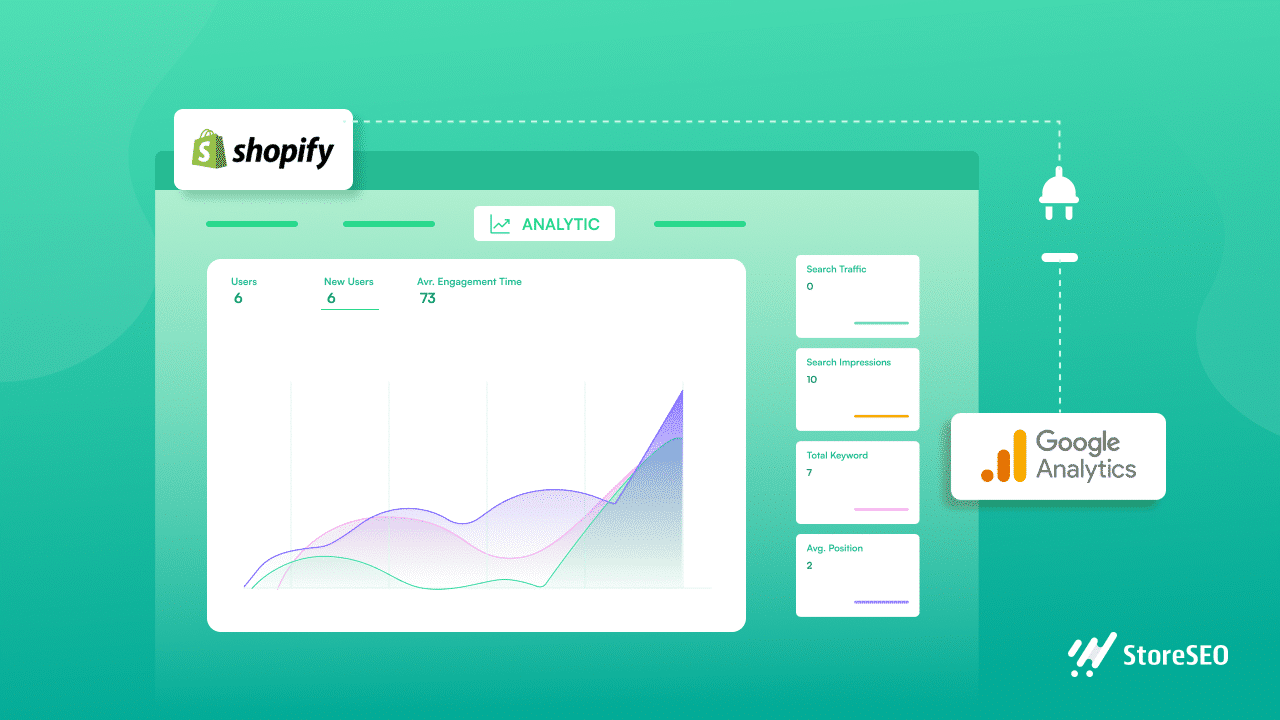 Search engine optimization is an ongoing process that needs to be continuously monitored. Therefore, you should track your search engine ranking, traffic, and conversion to adjust and adapt your SEO strategy. You can integrate your store with Google Analytics and Search Console to track these data from your Shopify dashboard. Based on your findings, you should make the necessary adjustments and adapt to search engine algorithm changes accordingly.
⚡ StoreSEO: Advanced App To Fix SEO Errors In Shopify 
Whether you are an SEO expert or a beginner, using SEO apps can help you fix SEO errors in Shopify without any hassle. While there are a lot of options available, StoreSEO can help you solve all of your SEO issues with ease. It comes with all the SEO features that you need to fix your SEO error in a very short time. Also, it will provide detailed SEO analysis reports, which will help you update your SEO strategy with the best SEO practices.
With this advanced SEO app, you can optimize your content for search engine result pages. It will help you add meta titles, meta descriptions, image alt text, etc. on your Shopify store. You can also create templates for bulk updating your store. Moreover, this SEO app will help you connect Google Search Console and Google Analytics to your store. Therefore, you will be able to instantly index your store, and monitor your performance at ease. So, this app can be your best choice for fixing SEO errors in Shopify.
🔎 Perform Shopify SEO Audits & Boost Your Organic Traffic
A complete Shopify SEO audit is essential to ensure your e-commerce store's success. Once you identify SEO errors, you can fix them and drive more organic traffic to your store. So, don't wait anymore. Perform SEO audits now and improve your search engine ranking.
Hope you find this blog helpful. To know more tips, tricks, and detailed insights for your Shopify store subscribe to our blog and keep in touch with us.