Wouldn't it be more convenient if you could update the SEO content of your store products in real-time, and the SEO score would change as well? To help enhance your experience, Store SEO v2.1.3 comes with several new improvements such as real-time SEO score change, keyword suggestions, address suggestions for local SEO, and more. Without any further ado, let's get into the blog and explore all the updates of Store SEO at a glance.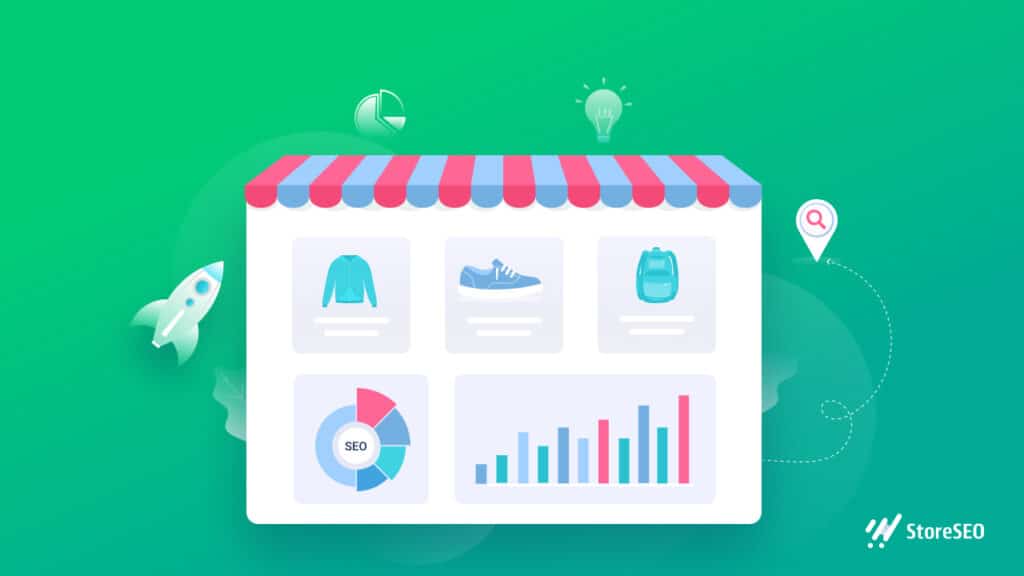 Store SEO: Making SEO Optimization Easier For Your Shopify Business
Although Shopify has its own SEO features, we created Store SEO to make it even easier for you to rank your products higher in search engines and increase traffic and sales. We've worked hard to improve our features even more in the latest StoreSEO update to give you a better experience.
With the updated Store SEO v2.1.3, you will be able to scale all these without any hassle. It makes your SEO management journey smoother than ever. With the new update, you will get a better version of the Store SEO app starting from single product analysis to getting address suggestions for your Shopify store. Let's now see what amazing features & improvements are waiting for you.
Keyword Suggestion, Real Time SEO Update & More With Store SEO v2.1.3
There are tons of exciting new improvements to look forward to with Store SEO v2.1.3. From making it faster for you to add keywords for product SEO optimization, to see your SEO score update in real-time with changes in the content, we have added tons of enhancements and bug fixes to make your experience with Store SEO even better. Check them out below.
Real Time Score Change For Better User Experience
The Store SEO v2.1.3 release includes real-time score changes to make changing SEO content easier. Do you recall how you needed to hit the 'Save' button every time you made changes to fix SEO issues? Well, now you can see real-time SEO changes instantly every time you resolve an SEO issue on your Shopify store. Whether you are updating the SEO title or meta description, you will see that the SEO score is always changing. It will assist you in determining what is causing the total SEO score to rise or fall.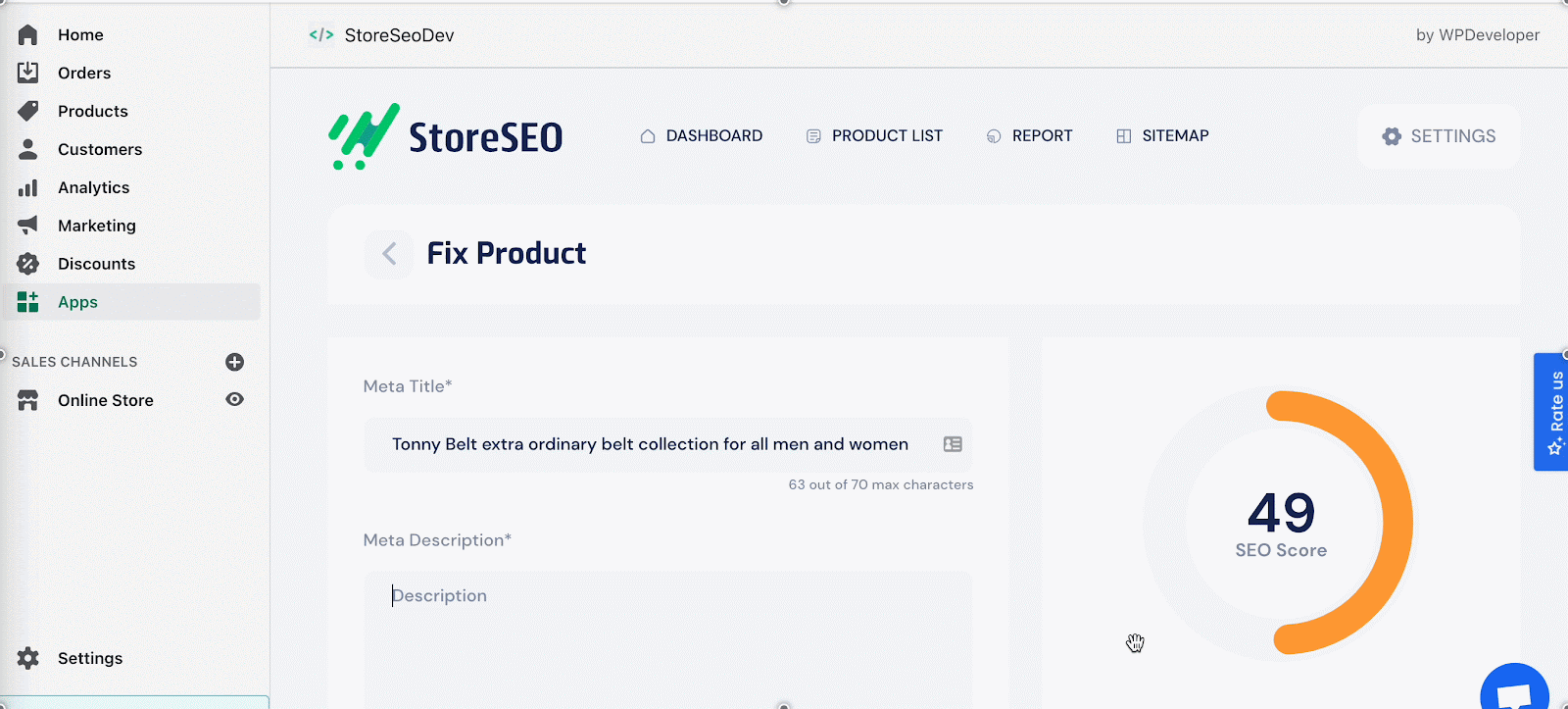 Improved Local SEO With Automatic Address Suggestion
Did you know that your local SEO can help you to attract local potential customers? Sometimes people search for shops around them to get the service or products instantly. With the new release of Store SEO v2.1.3, you will be able to see local address suggestions. These address suggestions are generated by Google Place API in your store to automatically find your store in Google search. It will eventually help your store to become visible to nearby customers.
First, you will need to go to the 'Settings' tab from where you will find the 'Local SEO' option. From there you can fill out the address section. If you give some hints in the section, you will see some address suggestions from around your location. This feature will help you to accurately choose the location you want.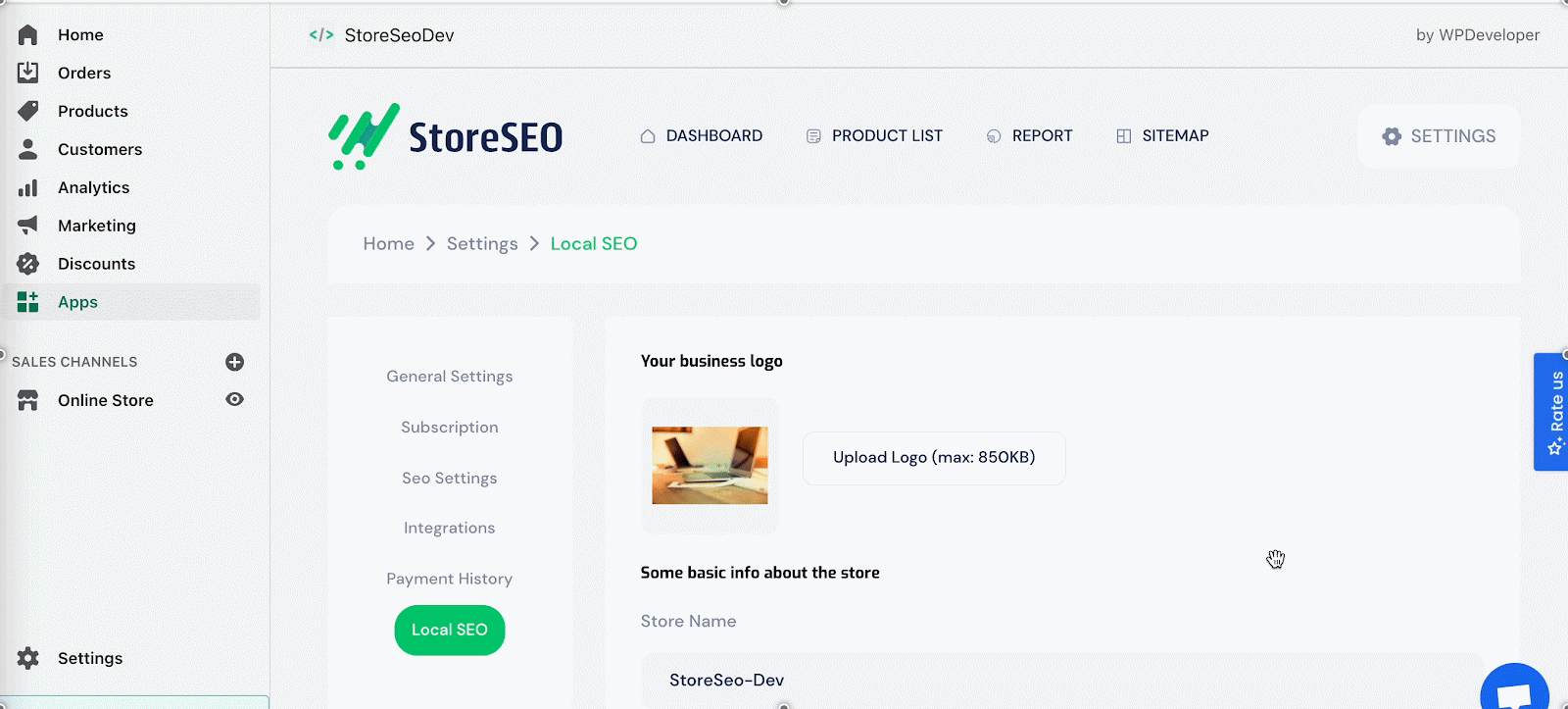 When you are changing the location, the latitude and longitude are also being changed. This will help your store to have the exact location even online. Geolocation of any shop is important to target the potential customers who are around the shop. In this way, you can increase your Shopify store sale and increase your customer base.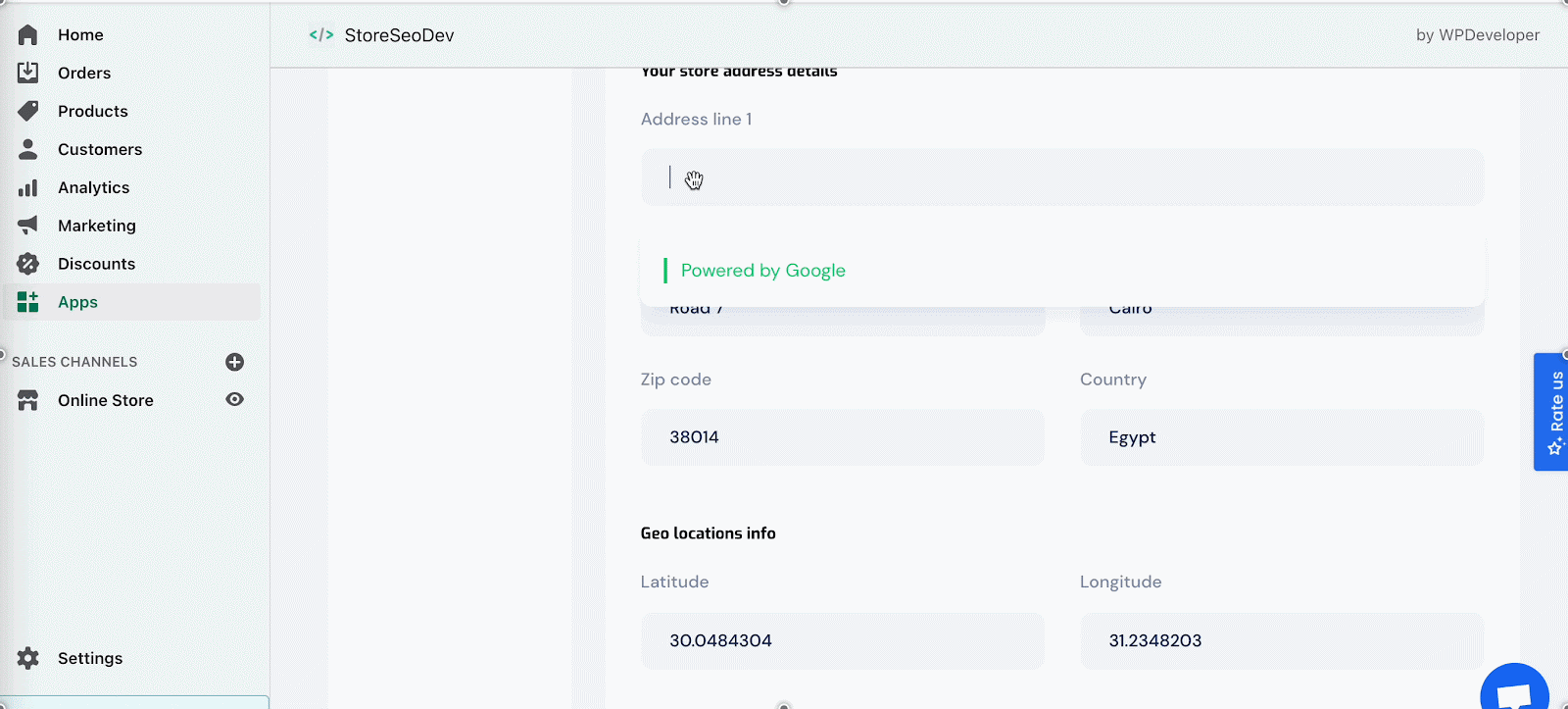 Instant Keyword Suggestions For Better SEO Performance
Store SEO v2.1.3 update has also brought instant keyword suggestions so that you do not need to struggle for finding out related keywords. Store SEO app fetches data from previous keyword inputs and suggests new keywords to help you with time management. You might be over-occupied to maintain the overall SEO for each of your products. This feature update will help you choose the right keywords for the products even faster.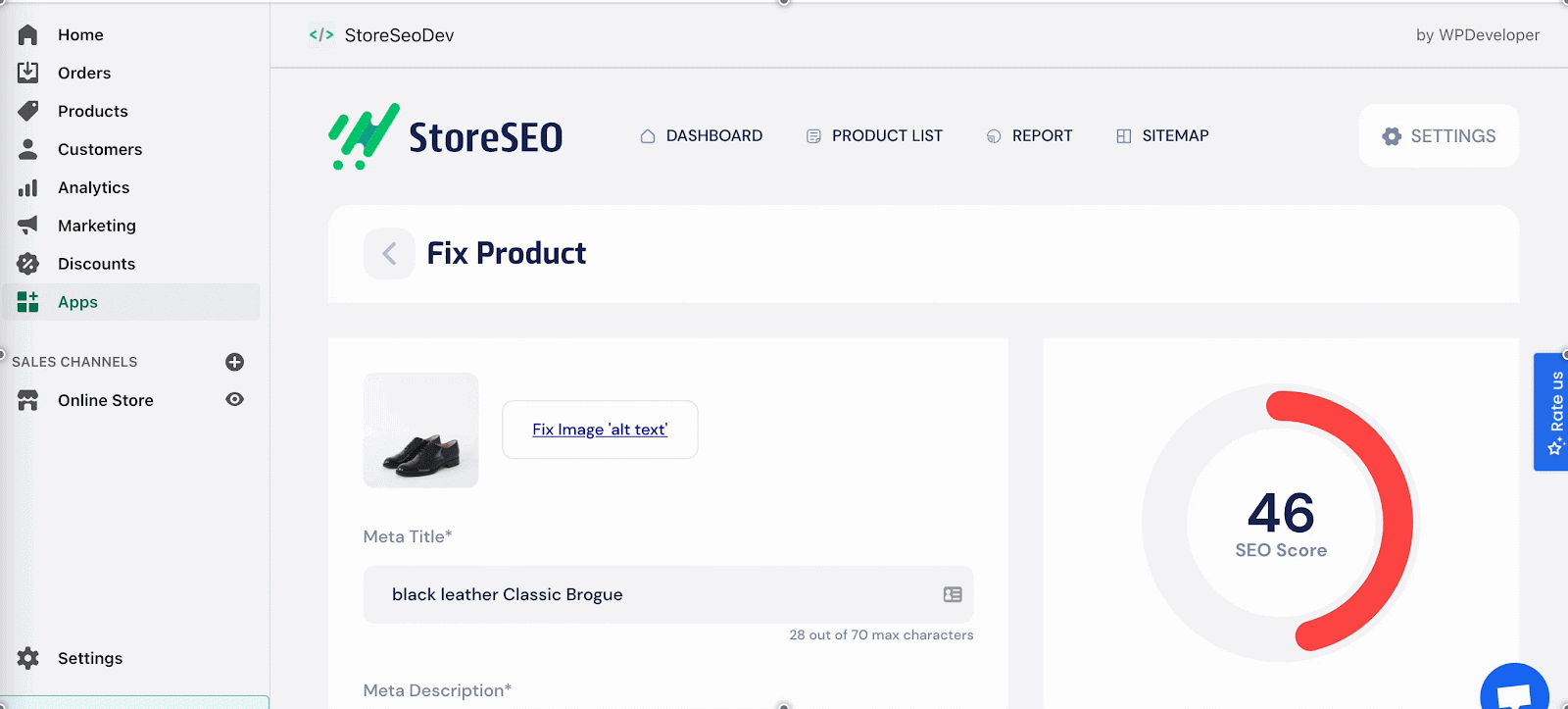 Drive Traffic To Your Shopify Business With Store SEO
Team Store SEO is working hard to streamline the SEO management process of your Shopify store. . In the upcoming updates, what new features or improvements do you want to see? Let us know in the comments below, or reach out to our support team.
Don't forget to subscribe to our blog to know about new updates, tutorials, and bug fixes. Also, stay connected with other Store SEO app users by joining our Facebook Community.