Keyword Analytics is the newest feature in StoreSEO where you can easily research keywords and use them to optimize your products, pages or posts on Shopify. This feature helps you to find the right keywords so that your products can rank higher in the search engines thus driving a higher volume of targeted traffic to your site.
How To Configure Keyword Analytics With StoreSEO?
Before you start, ensure you have created a product list inside your Shopify store. Follow these step-by-step guidelines to find out how to configure keyword analytics with StoreSEO.
Step 1: Select And Install StoreSEO App
First, go to the 'Apps' option on Shopify and select the StoreSEO app. Then follow the instructions in this guide to install the StoreSEO app.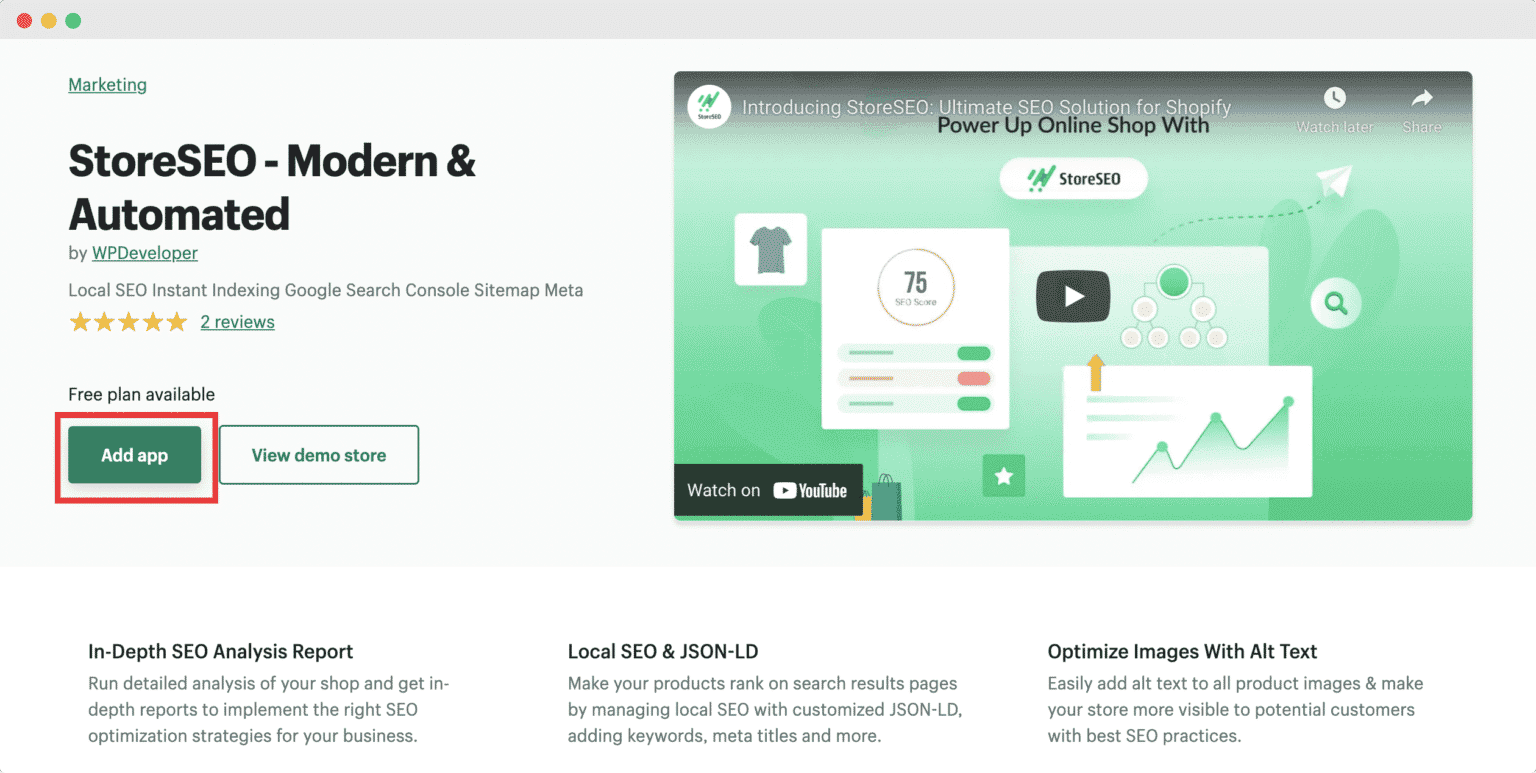 Step 2: Configure Keyword Analytics For Products
Now browse through any of your store products and click the 'Fix' button on the right panel of your dashboard.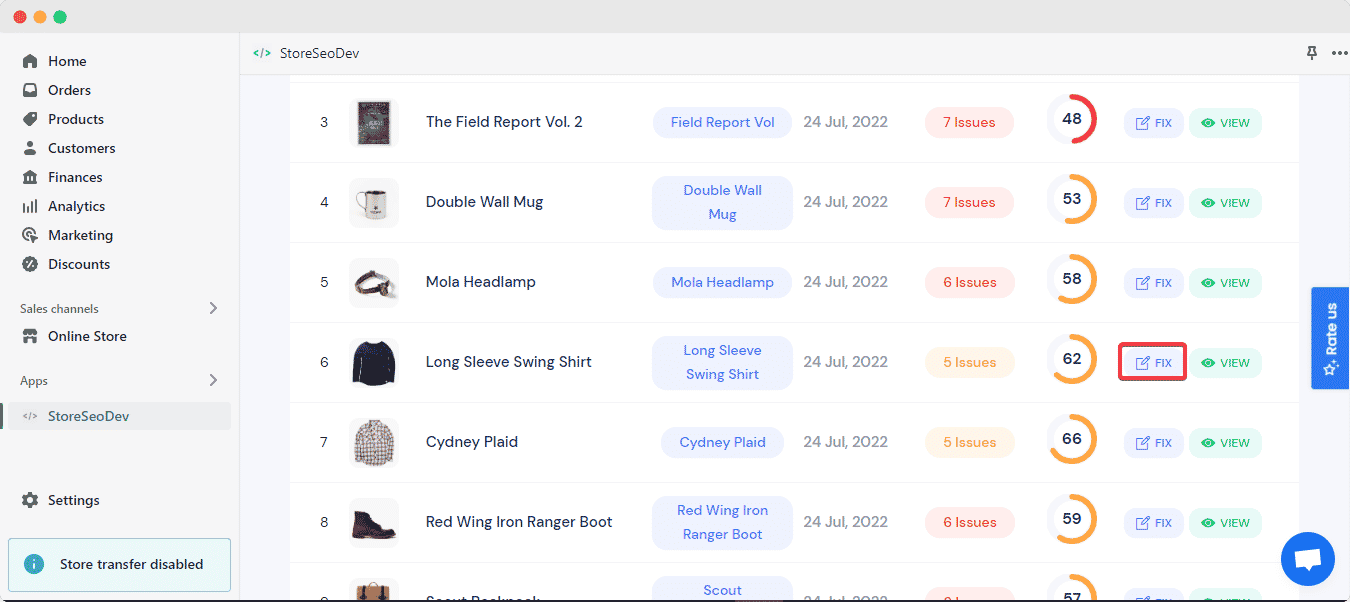 After clicking the button you will be redirected to the 'General SEO' tab of your product. Under this tab, you will find the 'KEYWORD ANALYTICS' option. Click this option and you will see all the relevant information based on the keyword research.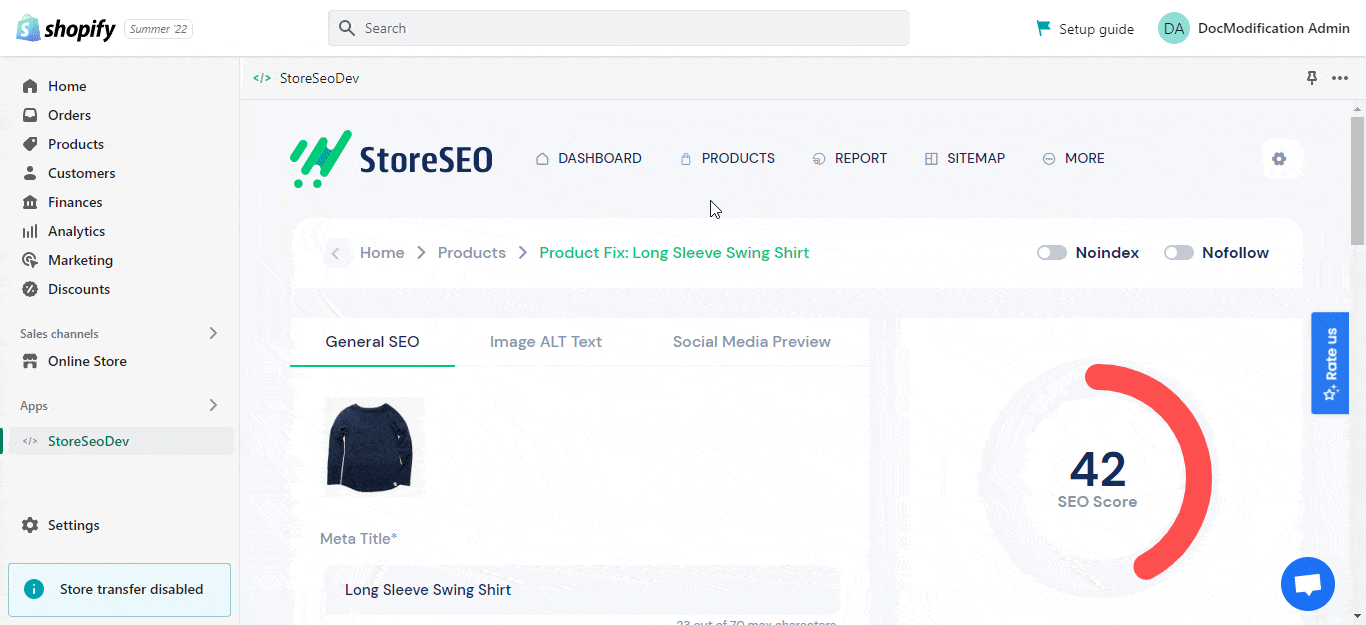 'Search Volume' indicates the number of times a specific keyword is searched for in a given time period. It shows the estimated number of searches for this specific product.
'Cost Per Click' refers to the price you will pay for placing an ad for that keyword. The cost represents the amount you would have to pay if a potential customer clicks on your ad. Every click on your product represents attention from a person who is searching for something that you offer. Keep in mind that this is only relevant if you are placing ads for that keyword using Google Adwords.
'Paid difficulty' means that if you create an ad on Google Adword or a marketing campaign for that keyword, you will have to face the mentioned level of difficulty.
You can also check these keyword metrics and choose the right keyword for your product from the keyword suggestions and add them as Focus Keyword instantly by simply clicking the 'Insert' option under the' Related Keywords' tab.
This is how easily you can easily optimize Shopify products, pages and posts with Keyword Analytics using the StoreSEO app.
Need assistance? Feel free to reach out to our dedicated support team for any type of query.