StoreSEO app helps your Shopify store have a better SEO ranking so that your potential customers can find your shop through Google search or other search engines. This app will help you to set SEO tactics both in product descriptions or titles and images easily. The app's main features are listed below.
1. Set Focus Keyword For Products #
StoreSEO lets you set focus keywords for all of your Shopify products. You can pick keywords from the 'Keyword Suggestions' section or do keyword research on your own and add the keywords for your products easily to rank them better. See how to set focus keywords for Shopify products easily using StoreSEO.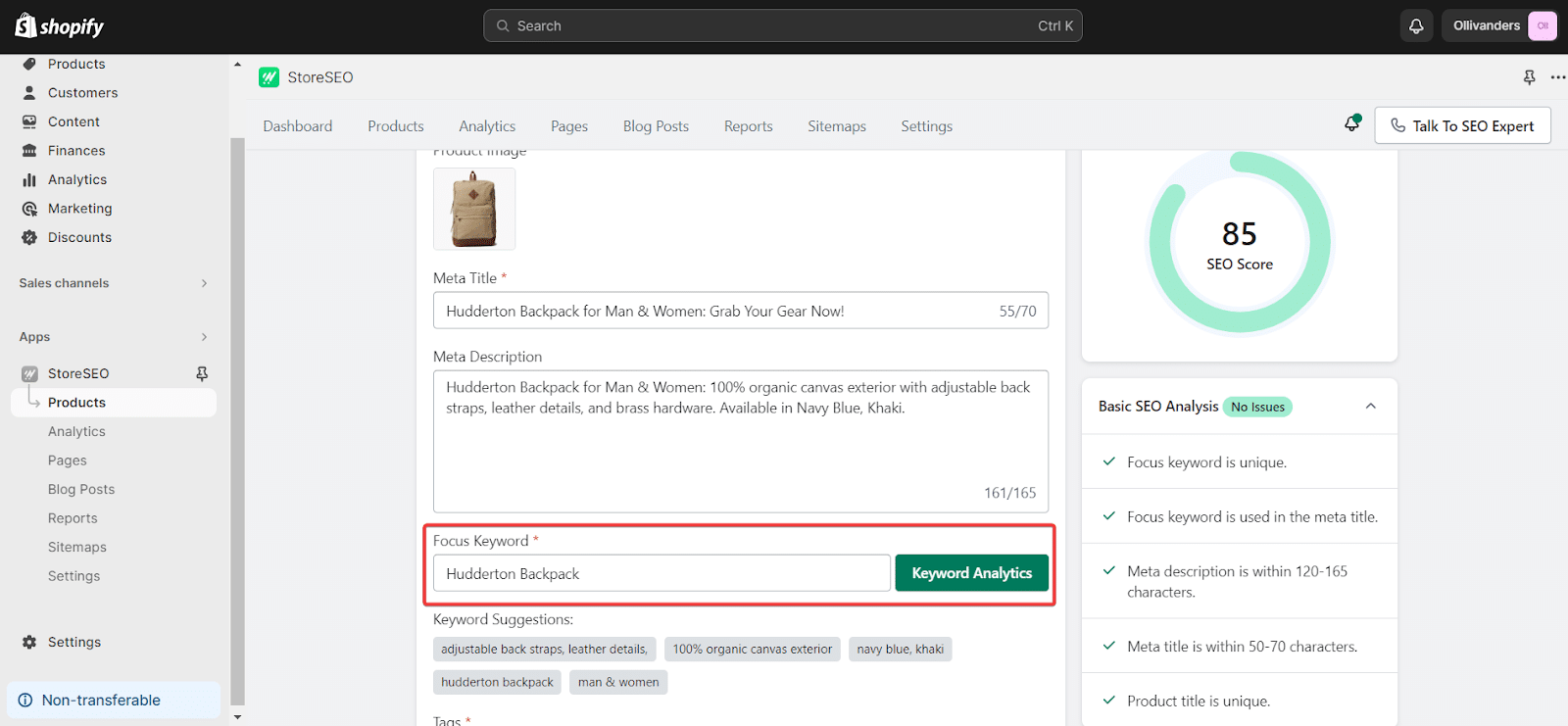 2. Set Meta Title & Meta Description #
With this app, you can add meta titles and descriptions to describe the product clearly. You can add more suitable keywords in the description for better SEO ranking. Check out how to set the meta title & meta description using the StoreSEO app on your Shopify store.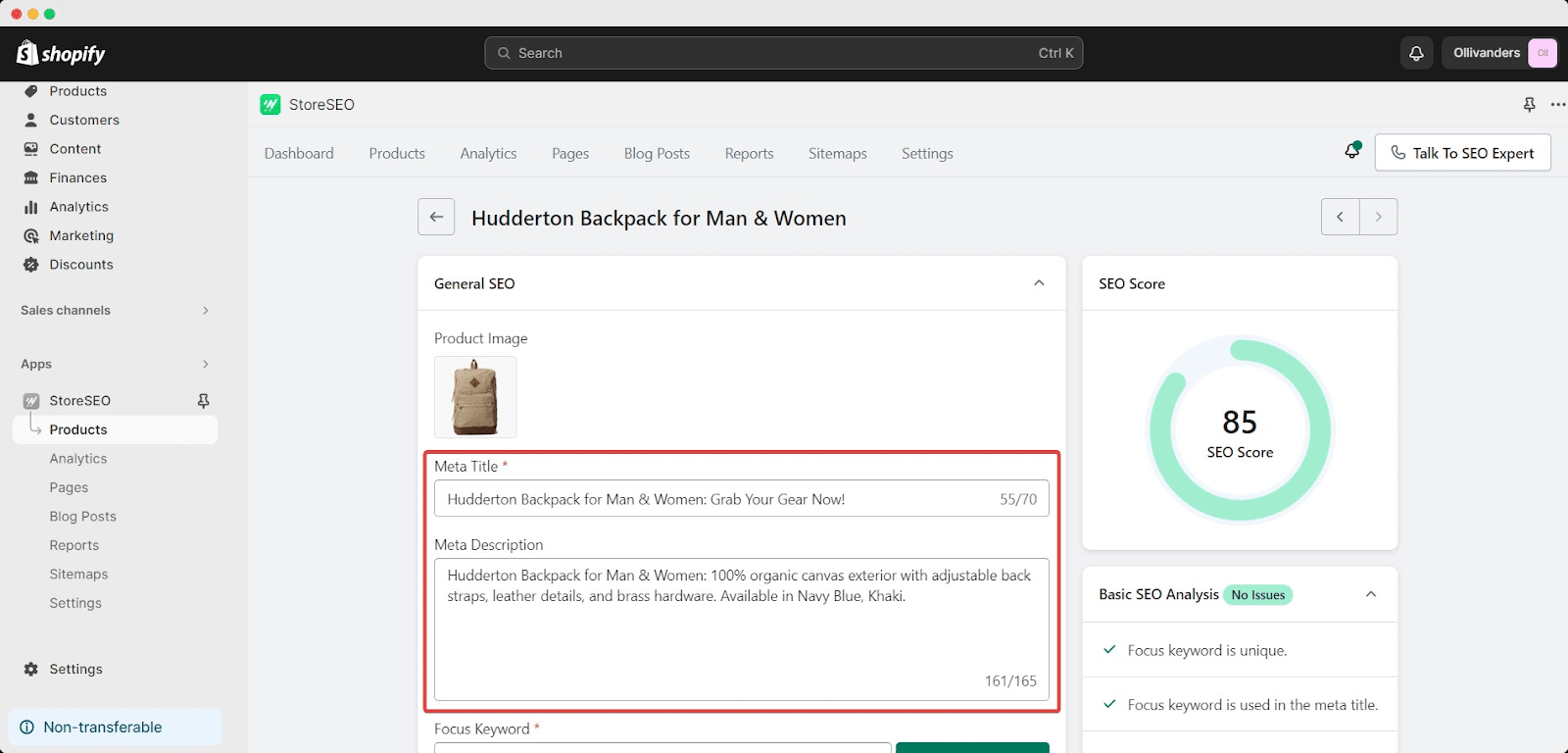 3. Add Image Alt Text #
You can also add image alt text to describe the images of your product to the search engines. It will boost your SEO score immediately. Learn how to add image alt text using the StoreSEO app.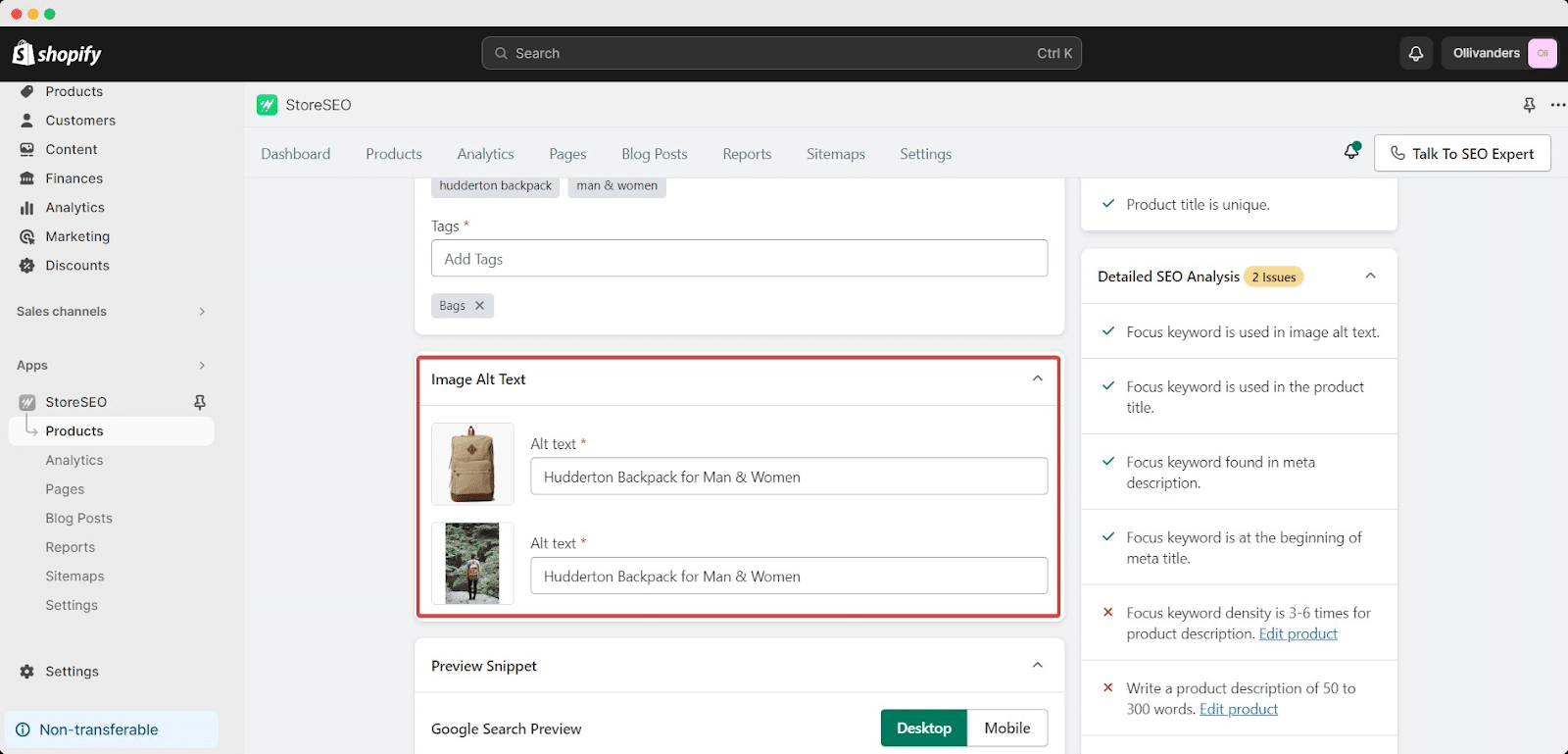 4. View Overall SEO Score With Basic SEO Analysis #
You can view your SEO score and optimize each of your products accordingly. StoreSEO will also show you a list of each product that needs to be fixed immediately.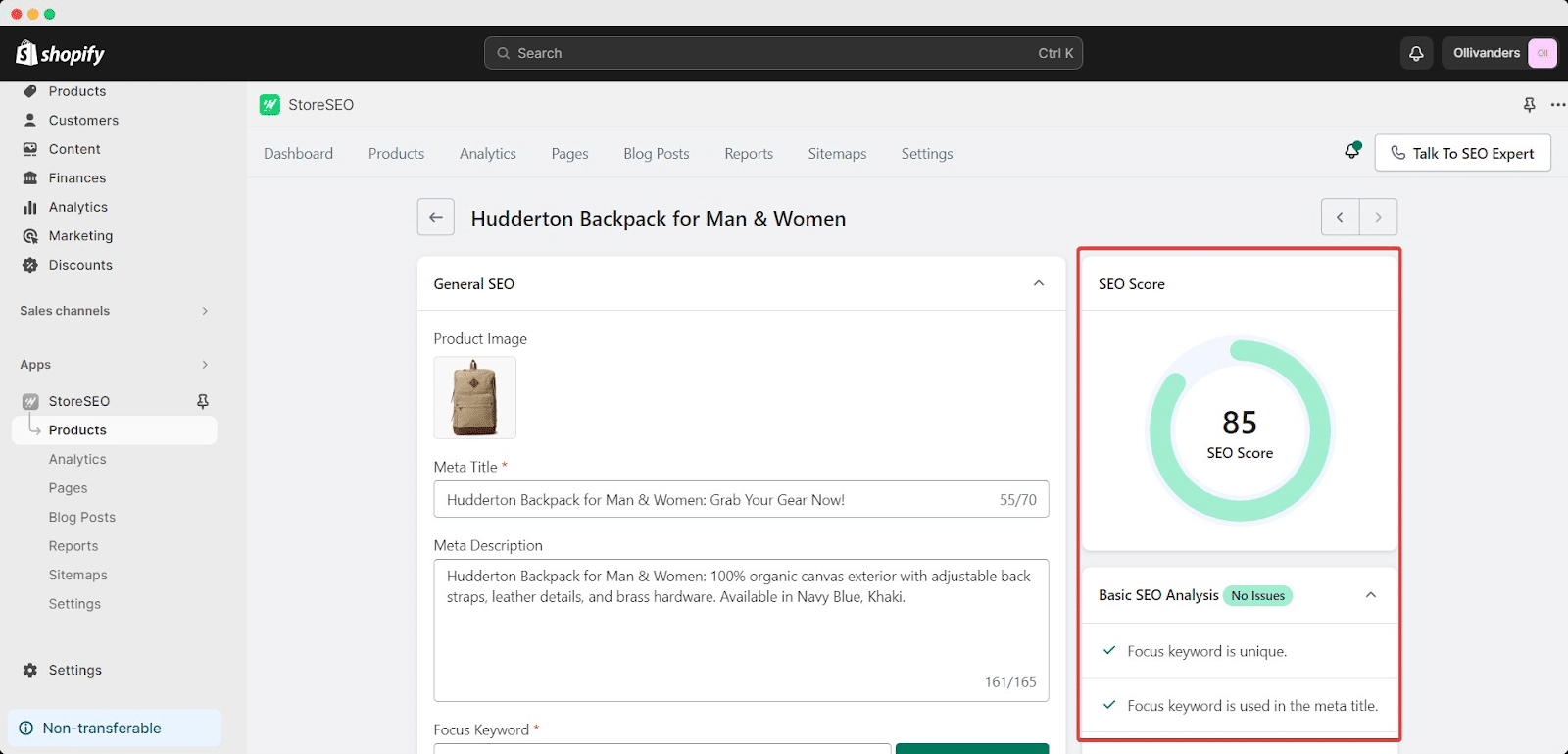 For more information on how to use these features, reach out to our dedicated support team.