With the StoreSEO app, you can now easily migrate data to StoreSEO from any Shopify app without any difficulty. This way, you can make sure that all of your previous store data can be migrated easily. For this tutorial, we will migrate data to the StoreSEO app from Smart SEO.
Note: Make sure you have installed the StoreSEO App on your Shopify store. 
How To Migrate Data To StoreSEO From Smart SEO? #
With some very simple steps, you can migrate your data from the Smart SEO app. From the Smart SEO app, you can migrate Meta Titles, JSON-LD, Meta Descriptions, and much more. Let's go through the step-by-step process.
Step 1: Install StoreSEO On Your Shopify Store #
Check if you have another SEO app for Shopify installed. Next, you have to install and activate the StoreSEO app on your Shopify store.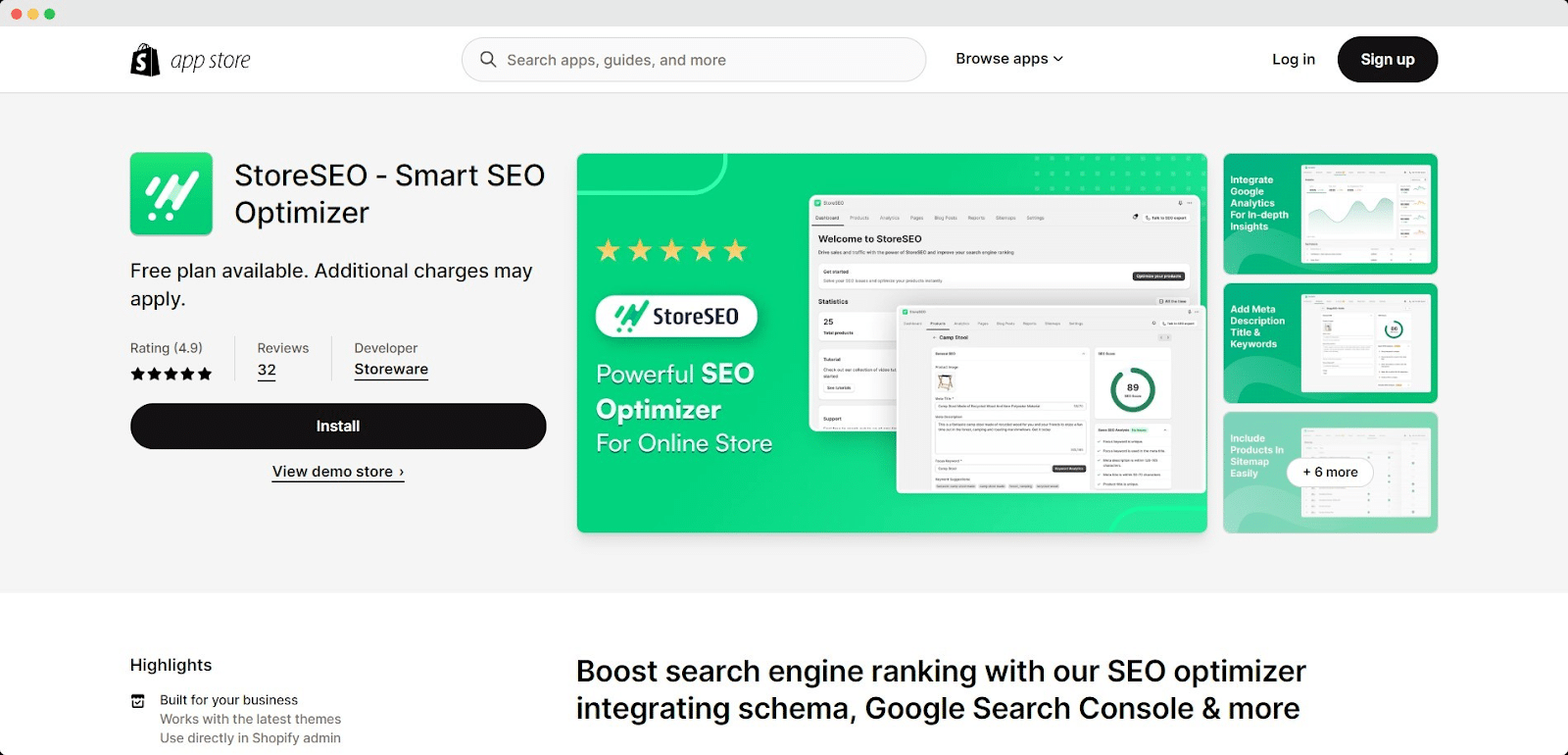 Step 2: Easily Migrate Data To StoreSEO #
After you have successfully installed the StoreSEO app, you can now migrate data from Smart SEO to StoreSEO. Simply go to the 'SEO Settings' from the StoreSEO app, and you can see which data you can migrate. You can uncheck or check the boxes as per your preference.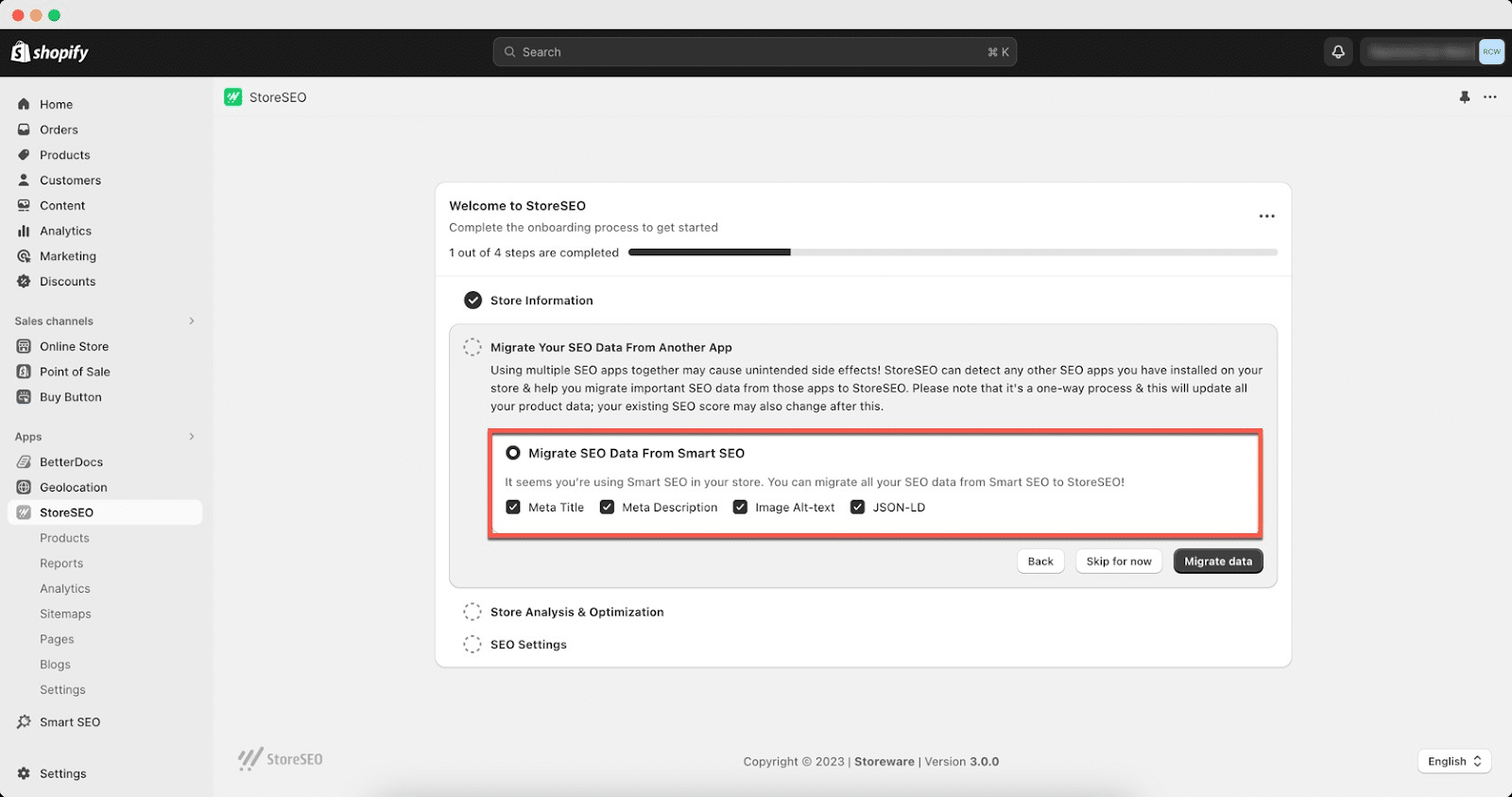 Now, press the 'Next' button, and you will be redirected to the 'Analysis' tab. From this page, you can get an idea of how many products have been synched, analyzed, and much more.
Under the 'Optimization' tab, StoreSEO will help you with various issues that you need to fix for your store.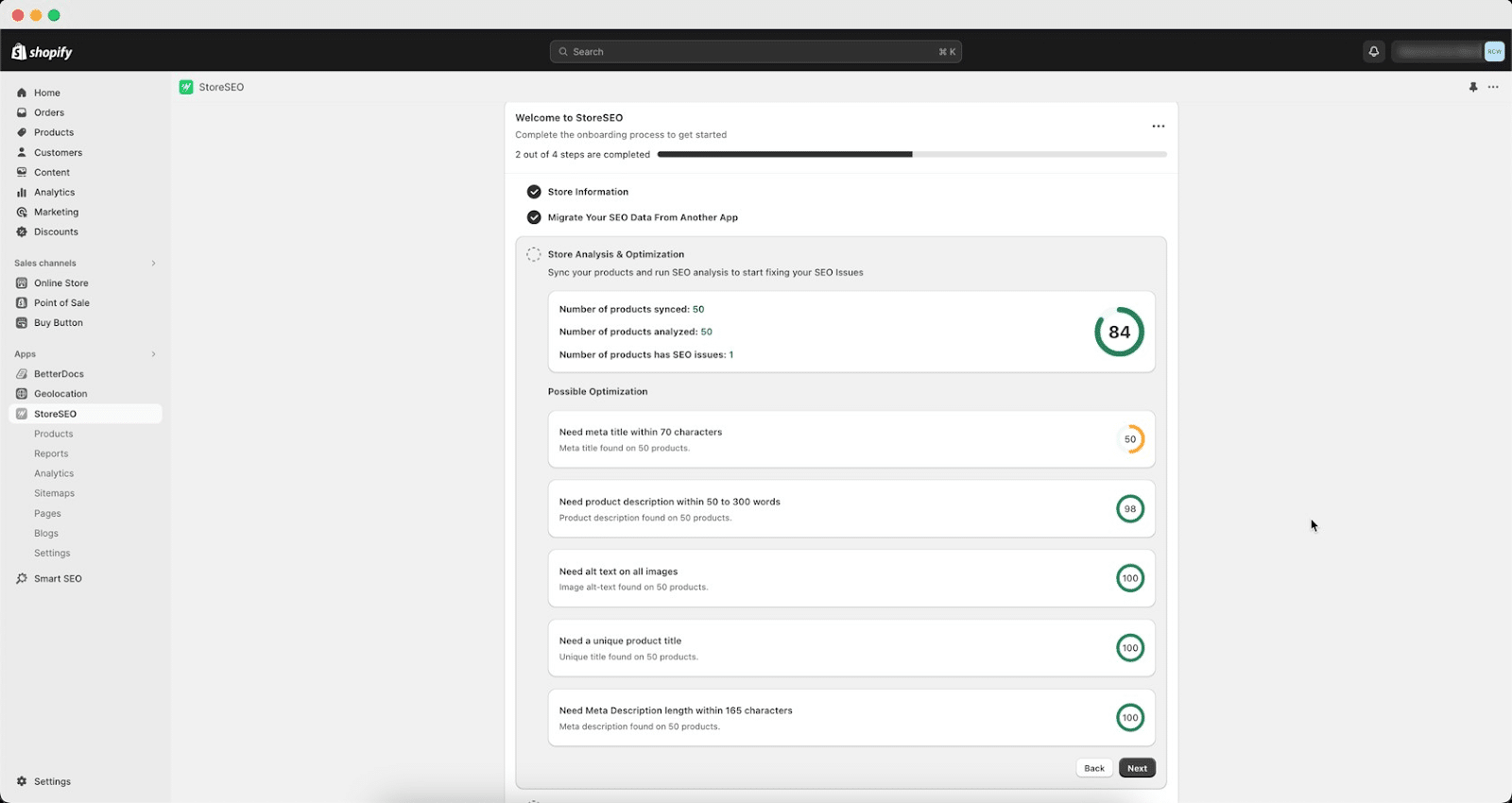 Step 3: Finalize Data Migration From Smart SEO #
If you have followed the previous steps, then you have successfully migrated your Smart SEO data to your Shopify store with StoreSEO. From the 'Success' tab, you can navigate to the StoreSEO's documentation section, follow it on X, and join the Facebook community. Plus, there's a button to go to the dashboard.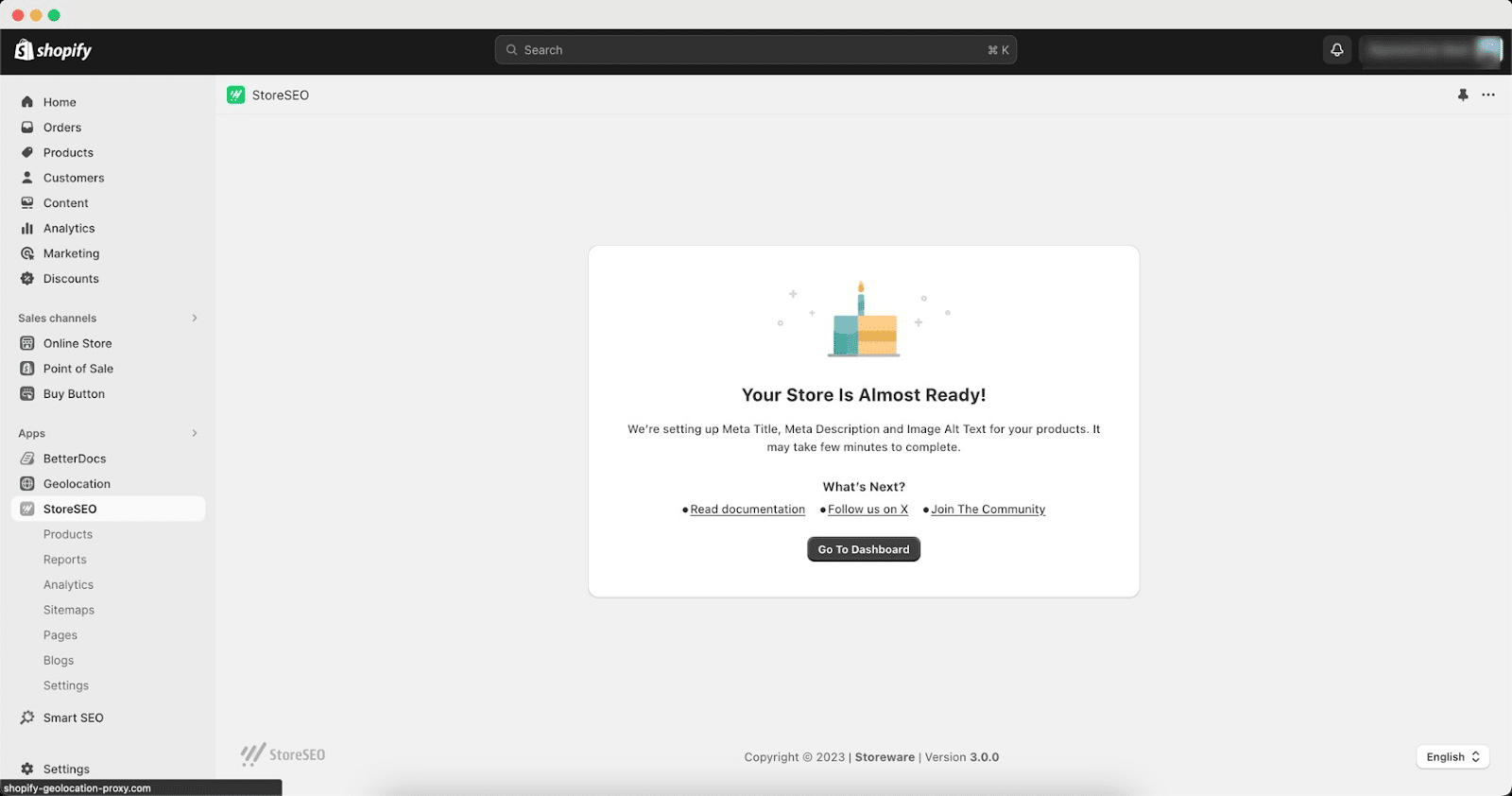 This is how you can easily migrate data to StoreSEO from any SEO app effortlessly.
Need assistance? Feel free to reach out to our dedicated support team for any type of query.