StoreSEO app lets you easily sync products in your Shopify store to keep all your products up to date. If you add more products to your store, you can use the 'Sync' button to make sure all your products are SEO optimized. Follow these steps to easily sync StoreSEO products with one click.
How To Sync StoreSEO Products In Shopify #
First, open your StoreSEO app inside of your Shopify store. Scroll down to the 'Product List' section and click on the 'Sync Products' button as shown below. All your products will be instantly synced with just one click.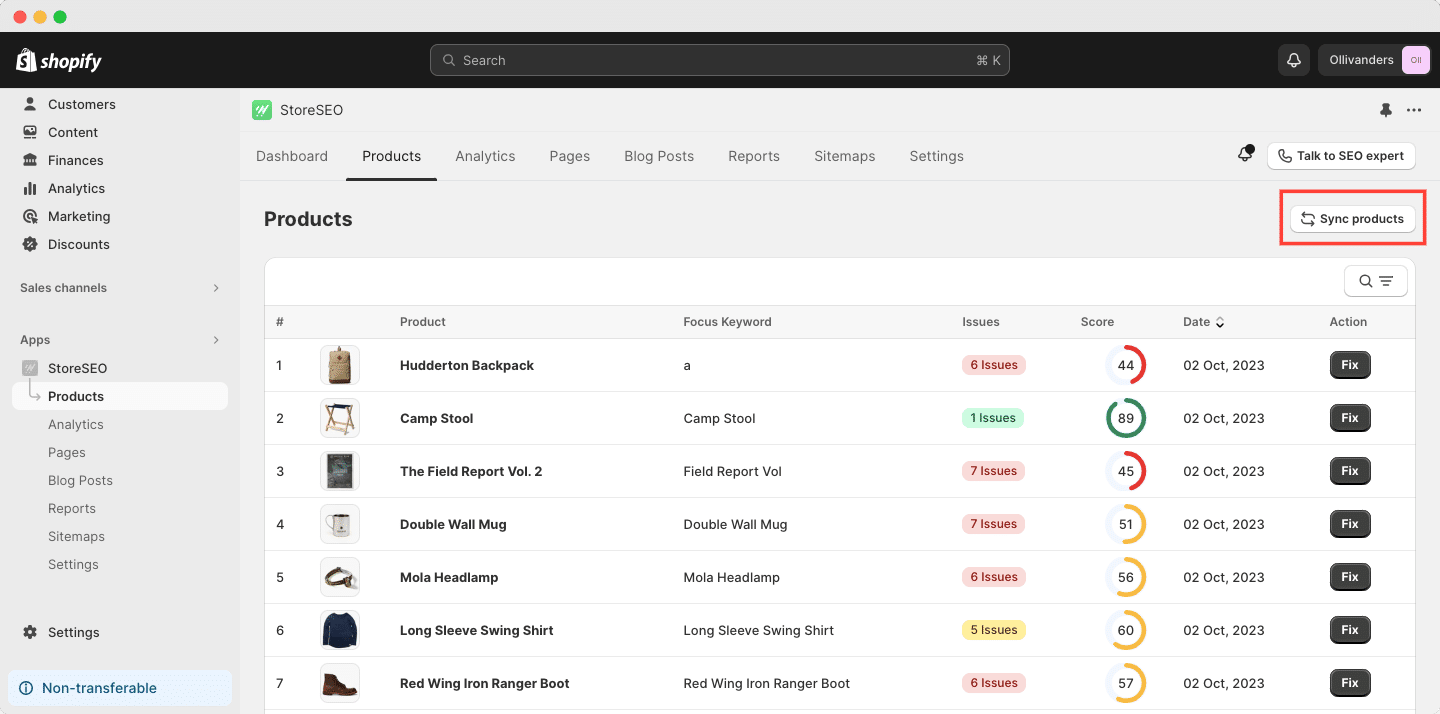 This is how you can easily sync Shopify Store products in your StoreSEO app.
Need assistance? Feel free to reach out to our dedicated support team for any type of query.