StoreSEO helps optimize SEO for your Shopify products by suggesting you add keywords, meta description, image alt text, etc. And it makes sure that everything is in order and it even shows you an SEO score and all the fields that need to be fixed so you can fix them and bring a good SEO score for your products.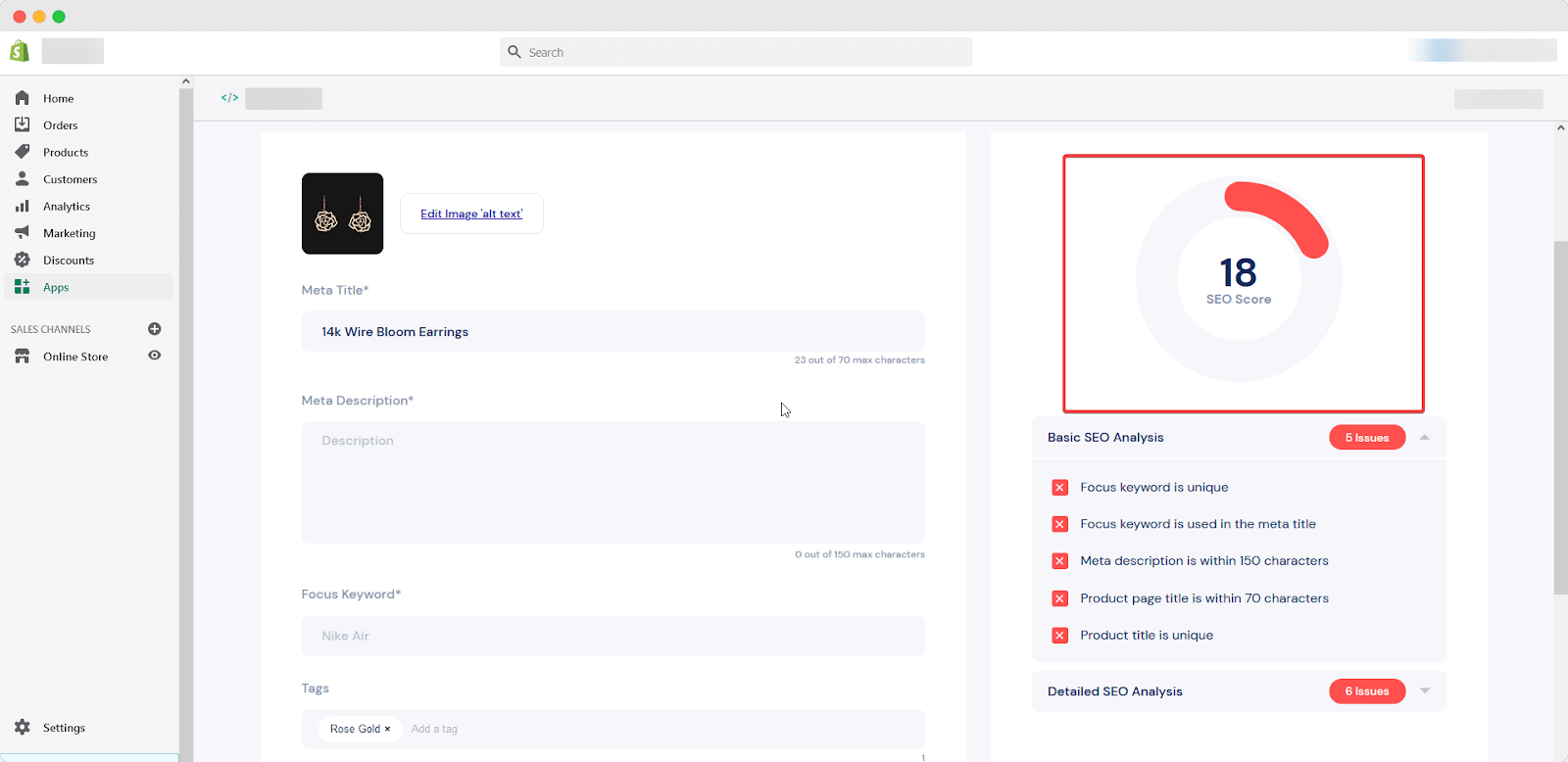 Here you can see that the product's SEO score is very low due to the absence of a unique focus keyword, meta description, and there was no focus keyword inside the meta title or meta description.
StoreSEO will show you where you need to adjust and improve. After that, you need to fix the issues. Then you can see your Shopify product's SEO score go up.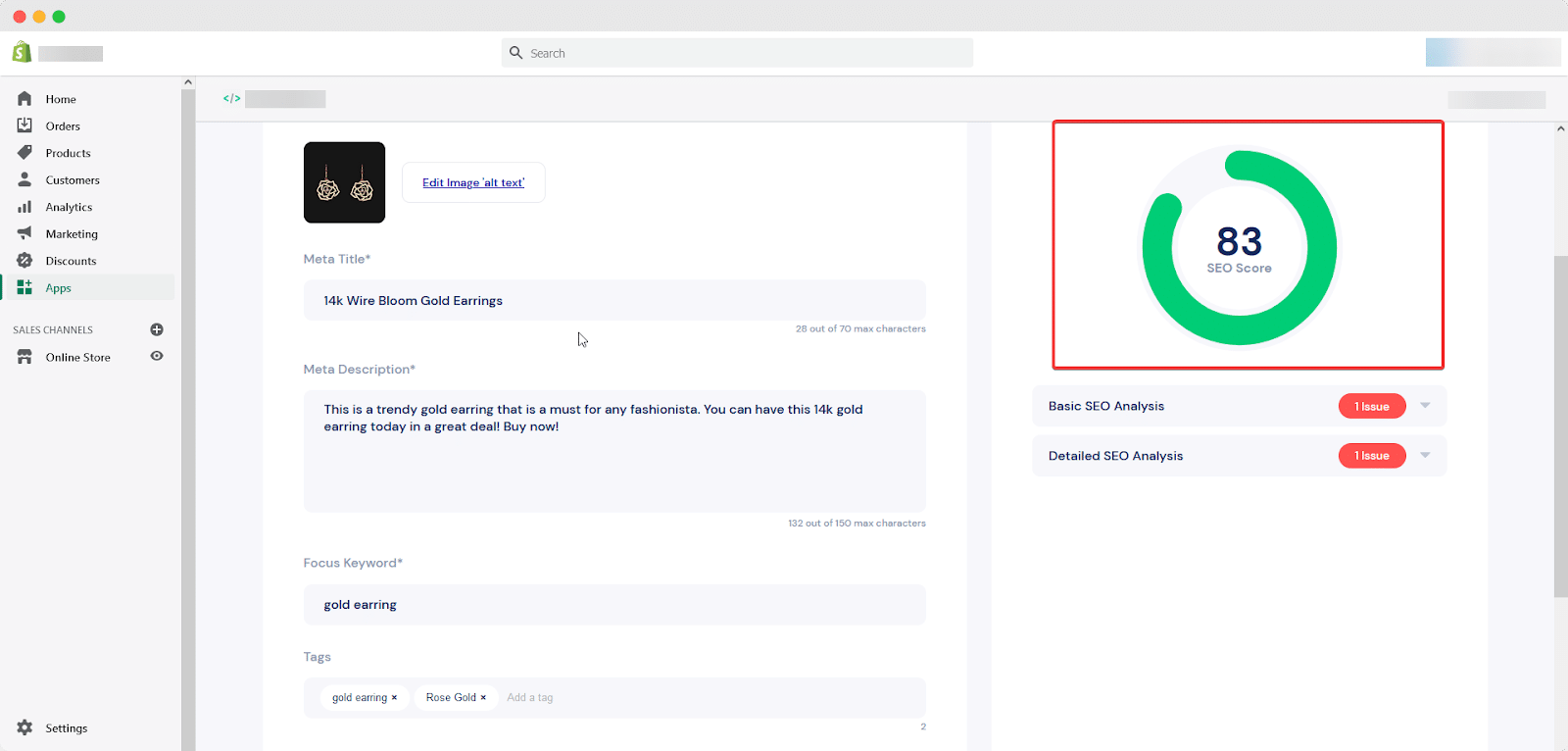 After you have fixed most of the issues, your product SEO score has increased greatly. 
Make sure you get the SEO score to more than 80 when you optimize SEO for your Shopify products. Because a score of more than 80 indicates well-optimized SEO.
This is how StoreSEO helps to optimize SEO for Shopify products.
Need assistance? Feel free to reach out to our dedicated support team for any type of query.