With StoreSEO app, you can now easily optimize homepage in Shopify to improve the SEO score. Generally, Shopify does not list the homepage as an individual page in its page list. Using this app, you can now list your Shopify homepage and optimize it for SEO accordingly. 
How To Optimize Homepage In Shopify For SEO? #
Before you start, make sure to install and activate the StoreSEO app in your Shopify store. Follow these step-by-step guidelines to find out how to optimize homepage in Shopify.
Step 1: Select StoreSEO From The Installed Apps #
First, you need to install and activate the StoreSEO app on your Shopify shop. Then go to the 'Apps' option and select 'StoreSEO' app from there.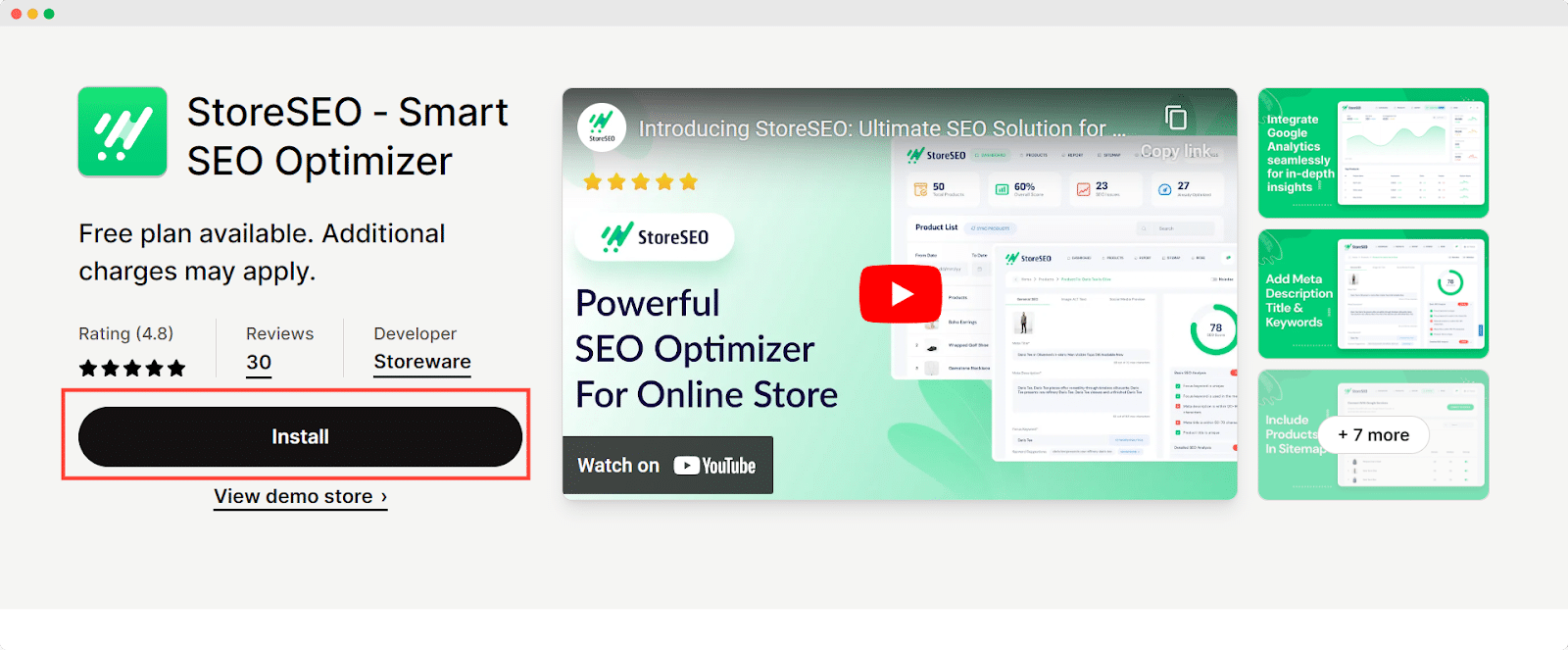 Step 2: Optimize Your Homepage #
Now, from the left sidebar, go to 'Sales channels' → 'Online Store' → 'Preferences'. From the 'Preferences' page, you can change 'Homepage Title' and 'Homepage meta description'. You can also update 'Social sharing image preview' here. Now, click on the 'Save' button to save the progress.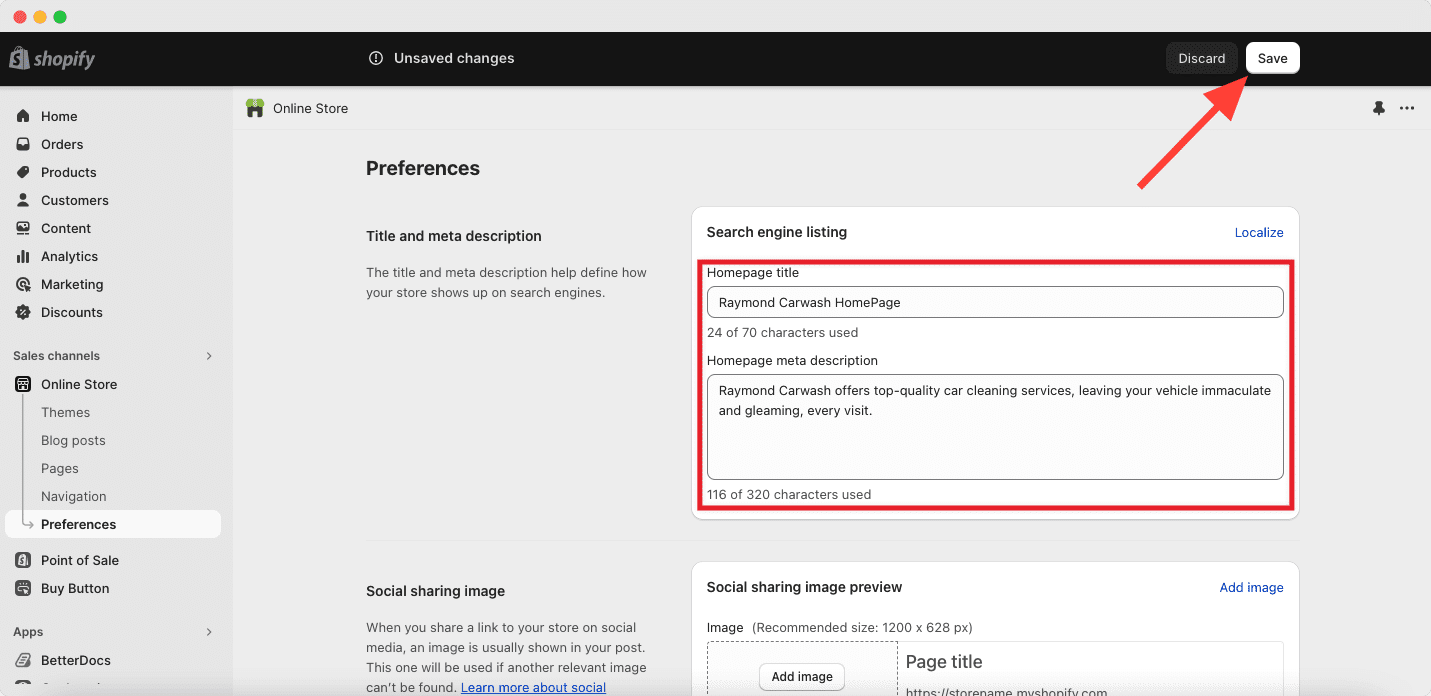 Step 3: Sync Your Homepage In Shopify With StoreSEO #
Now click on the 'Apps' option from the left-hand side. From your StoreSEO dashboard, click on the 'Pages' tab and choose the 'Pages' option from the dropdown menu. Click on the 'Sync pages' button.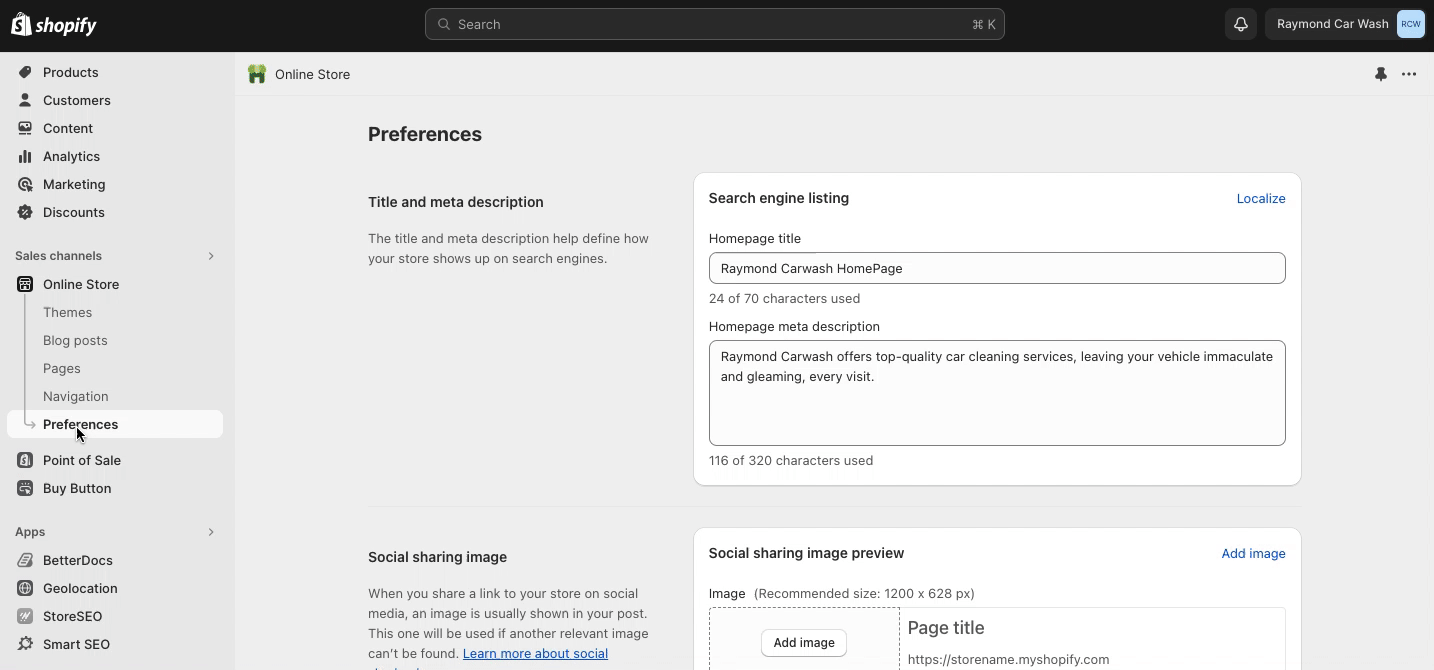 Now, you can see the 'Home page' on the page. Hit the 'Fix' button beside the homepage. When you are inside the homepage, all the issues will be shown on the right-hand side with an overall SEO score. Based on the issues shown, you can make the necessary changes. Then, click on the 'Save changes' button.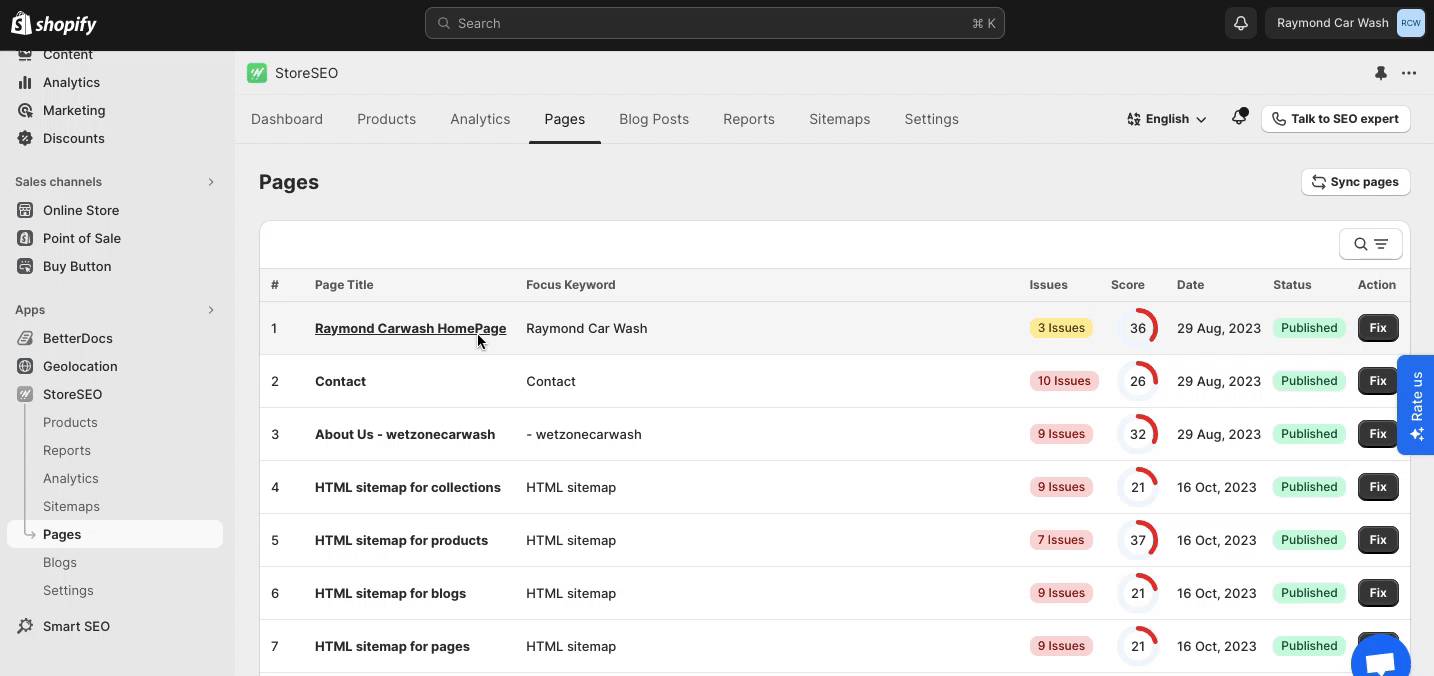 This is how easily you can use StoreSEO to optimize your homepage in Shopify for SEO purposes.
Need assistance? Feel free to reach out to our dedicated support team for any type of query.